Porsche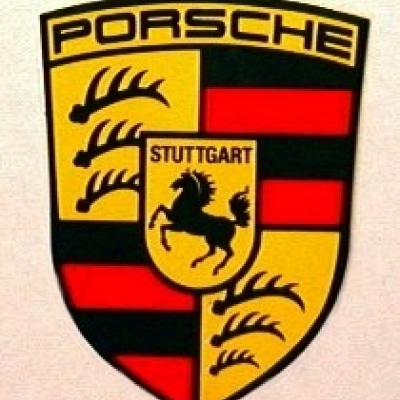 Uploaded by Iliketrainsguy100
Comments
Top
Popular
Newest
The Ferrari, Lamborghini and Bugatti lovers surely didn't read the title properly. It is Top Ten Best Car Companies, and not Top Ten Fastest, Most Expensive, Most Luxurious, Most Useless and Most Impractical Car Companies Ever Made by a Human. Try driving any of the three car manufacturers models on the road, during winter, in Canada, in the most damaged road in Montreal, and see the colossal number in your repair bill... These cars are not suitable for everyday use like getting children to school or going to work. Porsche is the only perfectly balanced sport car that can be used for everyday activities. It may not be the most powerful and fastest car out there, but that doesn't matter a lot. Porsche may not be number 1, but it definitely needs to be at least number 5 on the list. - Crimson2003
Let me prove that Porsche should be at #1 and not #7. (I love every brand above Porsche except Lamborghini & Bugatti)

Ferrari vs. Porsche: You can't bring a Ferrari over a bump without having to replace an oil pan.

Lambo vs. Porsche: Same problem as Ferrari except these look bad and have terrible engines that never run out of problems.

Mercedes vs. Porsche: Porsche are faster and handle the road better (and look better in my opinion).

BMW vs. Porsche: "The Ultimate Driving Machine" behind Porsche. BMW simply don't perform as well.

Audi vs. Porsche: I own an Audi S4 so there is no bias here but the Porsche just drives better, I don't know how else to put it.

Bugatti vs. Porsche: Finally I get to rip into the overrated sack of Veyron. First it looks terrible in my opinion, it weighs about 4000 lbs and can not turn to save itself. They also are only as fast as they are not because of great engineering but because the car has V16 engine.
1 ...more
Well, I came to realize that everyone here is a shallow jarhead, a car isn't just about its look, there are far more important things in a car than just its look or style.. Porsche perfected everything that a car should be about, all of its cars has a great balance between speed, control and steering. It's cars has an amazing acceleration... Pure amazing and powerful engineering, I'm not gonna talk about its look because it speaks for its self, it should be in the top 3 at least
Except the germans rare people are able to say their name right. But they are making an awesome job. Their cars aren't expensive for what they deliver. I myself am not able to get one. But if you are lucky enough to effort one you get a car that is just pure awesomeness. Sure are cars out there with better acceleration and top speed. But in my eyes this is not what a great car is about. If you are looking for Numbers get a Bugatti, or what else you can get in those categories.
I think a Porsche Car is more about a balance between all of it, it is made to be a sportscar in every aspect. And a good sportscar doesn't need the highest speed and so on... It is just a package that fits together and that's it...
Porsche is one of the greatest car manufacturers in the world! Fast, Reliable and beautifully looking automobiles! I would rate this company as THE most prestigious car company in the world. I understand the number of Porsche owners is rising but this only means they are will worth it! MORE THAN JUST A CAR!
Porsche Cayman S is the fastest and lightest and smoothest and easiest car with tremendous agility and fast movement ability in the curves I have ever experienced. And when you are in full throttle with a blank and straight road ahead it will talk with storm.
Porsche is arugeably the best car ever. ( It's true, look it up ) It's models just get better and better. Everyone's favorite is the 911, but they're all crazy sweet in my opinion. The models keep the same classic Porsche design. Anyone who knows cars and their driving and see a Porsche, you know it is a Porsche. Even the 918. So if you are looking to invest in a car, any Porsche would be the right pick. Also, when it's time to sell it, you can get a good price because everyone wants one. GO PORSCHE!
Gt3 911 is rocking, it's wonderful feeling when you drive. It look like you have a jet on road and you're driving it. I love Porsche cars.. And I think this should be on number 1 position
Porsche is the best. One of Ferrari best car is 458 italia and it is a lot of money. The Porsche 911 turbo is a bit less but still a lot of money. But the 911 turbo is faster has more creature comforts. And also you won't keep worrying that it might be stolen or you would get it a bit muddy.
Porsche is the number 1 sports cars manufacturer in the world and the 911 is the most famous and the first proper sports car! And they have best development program for sports cars like the 918 Spider which does the "Ring" in 9.14!
Porsche is the best and that's that original fastest rear engine car in the world it needs a new look that's mostly for the 911 but they have different version of cars
Porsche is the only car Company whose car design didn't change at all but their cars are always amazingly beautiful, the kind of car we don't get tired seeing!
Porsche are the best car company in the world. They are so under rated! Their performance, their affordable price and the build quality is exceptional! Porsche cars are just beautiful and timeless.
Its best sports car in the world it have best engineering performance
It has 3.8 litre 612hp with fastest time around nurburgring 7:18!
Porsche is a classic car company...Most people nowadays prefer stylish cars such as ferrari and lamborghini...but ford is a very good car company too..NO DOUBT ABOUT IT
Porsche is the highest quality, longest lasting car company in the world! I drive one everyday and love it!
Man this is bad Porsche on position 8 man they dint even look at carrera gt and 918 spyder they are mad who put porsche on 8 look at ferrari they put it on 1st mad
No one ever would appreciate Porsche until they own one. The company is very loyal to their customers. Such a lovely car company like that should be on the top 5 not the top ten.
Porsche is known for producing the most balanced, most beautiful, and most advanced cars. There really is no competition.
I can't explain how outstanding Porsche is than other companies but certainly it must be fitted in the first five best companies in the world
Porsche is purely the best. They over-engineer all of their machines and the 911 is the benchmark sports car. How could Porsche only be number 8?
This should be # 1! What other car company engineers vehicles with the perfect blend of sporty flavor and everyday usability!
I think it is the best car company in the world because it's all model are so cool.
Superb stuff! Awesome performance.meant for Luxury and comfort.it's tough.suitable for most tracks
This company started as a company that would serve Nazi Germany by making tanks. Ferdinand Porsche created the VW & its first product, the Beetle 7-8 years later. He then passes the rear-engine design to the 356 & the 911. That's why this company is so darn popular. - ItsMehBro