Top 10 Cartoon Characters That Shouldn't Be On the Worst Cartoon Characters of All Time List
egnomac
Some people have the worst taste in cartoons this is the list of all the great cartoon characters for some stupid reason got put on the Worst Cartoon character list
The Top Ten
1
Homer Simpson - The Simpsons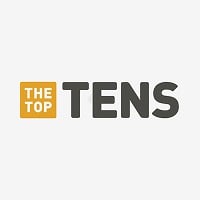 Homer Jay Simpson is the protagonist of the American animated television series The Simpsons as the patriarch of the eponymous family.
Dude Homer Simpson is hilarious.
2
Bugs Bunny - Looney Tunes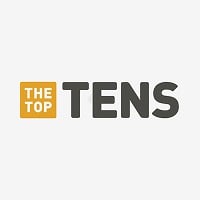 Bugs Bunny is an animated cartoon character, created by the staff of Leon Schlesinger Productions (later Warner Bros.) He is one of the most famous cartoon characters, and he is in the show Looney Tunes. His famous quote is "What's up doc?". He is a gray colored bunny with big teeth and big feet. His ...read more.
Best Character of all time. This rabbit is the heart and soul of good cartoons
Love bugs! Used to watch the Looney tunes all the time. (still do)
3 Mickey Mouse - Mickey Mouse
4
Donald Duck - Mickey Mouse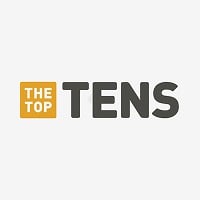 Donald Duck is a cartoon character created in 1934 at Walt Disney Productions. Donald is an anthropomorphic white duck with a yellow-orange bill, legs, and feet. He typically wears a sailor shirt and cap with a bow tie.
Dude Donald Duck is racist. Check out a clip in who framed roger rabbit and he calls daffy a n word. He's also anti semetic. There's a short with him as a Nazi he wakes up and gets scared because he thought it was a dream and saw a hailing but mistook the shadow for the Statue of Liberty which is disrespectful and anti Semitic
5
Popeye The Sailor - Popeye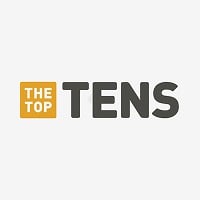 6
Top Cat - Top Cat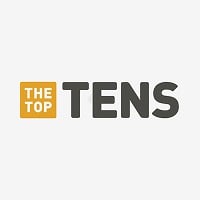 Top Cat is an cartoon character created in the early 1960s by the staff of Hanna-Barbera Productions. He is a yellow alley cat who is the leader of a gang of Manhattan alley cats living in Hoagy's Alley. The gang constantly attempts to earn a quick buck, usually through illegal scams. Top Cat's nemesis ...read more.
This guy shares the top spot on my list of best cartoon characters
7
Yakko Warner - Animaniacs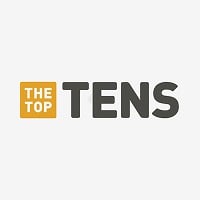 Yakko is the oldest of the Warner Brothers. He's the gang lender, the glib, fast-talker and sly wise-guy in the Groucho/Bugs Bunny mold. He's the thinker, the planner, the schemer, and the trio's recreation director. Each day, he has lots of unique ideas of things for the group to do. He's full of boyish ...read more.
Why so much hate? He is one of the funniest characters I have ever met, and without him the trio would never be complete.
Why do people hate him so much he is my favorite cartoon character
He's really funny they way he always talks really fast and a total smartass. - egnomac
Why the hate?! Yakko is great!
V 2 Comments
8
Felix The Cat - Felix the Cat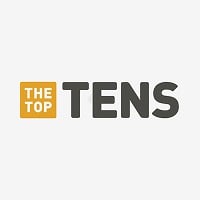 Felix the Cat is a funny-animal cartoon character created in the silent film era. The anthropomorphic black cat with his black body, white eyes, and giant grin, coupled with the surrealism of the situations in which his cartoons place him, combine to make Felix one of the most recognized cartoon characters ...read more.
9
Hinata Hyūga - Naruto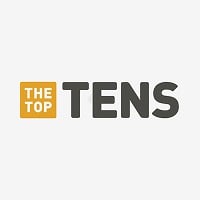 Hinata Hyuga is a fictional character in the anime and manga franchise Naruto, created by Masashi Kishimoto.
She isn't that bad. She's just too overrated.
10
SpongeBob SquarePants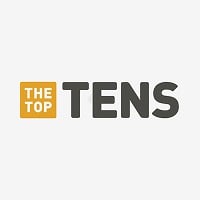 SpongeBob SquarePants is a fictional character and the titular character and protagonist of the American animated television series of the same name.
THERE WILL NEVER BE A CARTOON LIKE SPONGEBOB
I don't understand why people criticize the sponge for doing his thing, like god people say "he's a sponge under the sea what's so special about him" and "he's so annoying" But, most characters are animals and annoying #DON'THATETHESPONGE!
The Contenders
11
SpongeBob - SpongeBob (Season 1 - 3)
This Character May Have Been Stupid, But At Least He Wasn't Annoying. Modern SpongeBob Is Even Stupider Than The Old SpongeBob And Is Also Annoying.
Good, I got him higher on the list. - Garythesnail
12
Patrick Star - SpongeBob SquarePants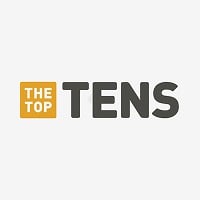 Patrick Star is a fictional character in the American animated television series SpongeBob SquarePants. He is voiced by actor Bill Fagerbakke, who also voices numerous other characters on the show . Created and designed by marine biologist and cartoonist Stephen Hillenburg, the series creator, Patrick ...read more.
13
Jerry - Tom and Jerry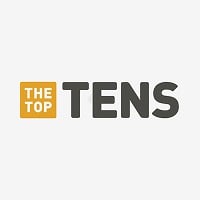 Jerry Mouse is a fictional character and one of the title characters in Metro-Goldwyn-Mayer's series of Tom and Jerry theatrical cartoon short films. He is a mouse that gets chased by Tom, but tries to trick him so he won't catch him .
Jerry has to be taken off there! Also, #JERRYNEEDSMORELOVE
Yes, I agree. Jerry is much better than that dorkish furrball Tom!
14
Buttercup - Powerpuff Girls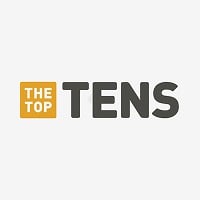 She is the one of the three main characters in the show The Powerpuff Girls. She was first created by Craig McCracken in 1992. She has short raven hair and green eyes with a green dress. She is known as the "toughest fighter" for her tomboyish attitude, being aggressive, and her love for fighting crime. ...read more.
She is the best.
15
Minerva Mink - Animaniacs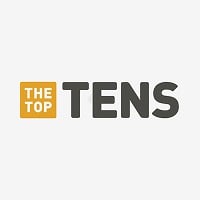 16
Lisa Simpson - The Simpsons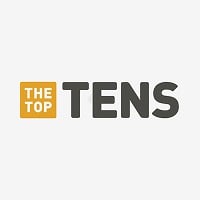 Lisa Marie Simpson is a fictional character in the animated television series The Simpsons. She is the middle child and most intelligent of the Simpson family.
NO! She deserves to be on this list. She bossy, she always thinks she the best, she try's to ruin people's fun, and she's mean to Bart. Lisa is the worst Simpson character in history she nothing but a whinny brat, and still people love her. Get her off this list cause the only people that like her are nothing but buzzkills. - nintendofan126
Lisa is just misunderstood. - TwilightKitsune
And Bart is the mean one - TwilightKitsune
She's my favorite Simpson! - mimitchi33
17
Finn - Adventure time
Only morons hate him.
18
Rarity (My Little Pony: Friendship is Magic)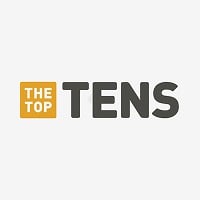 Rarity is a female Unicorn pony from the 2010 Animated Television Series My Little Pony:Friendship is Magic. She is the element of Generosity and her main passion is fashion.
I like Rarity - Neonco31
19
Batman - Batman the Animated Series
How could anyone hate Batman? He's awesome and such a deep character!
Batman sure can rival Rouge the Bat who is proven to be actually busty in comparison to other Sonic animals. Also, imagine Batman & Rouge the Bat (both at 188 cm) having sex with each other.
20
Amy Rose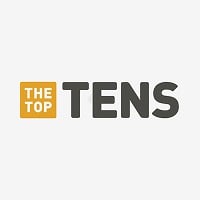 Amy Rose is a fictional character in Sega's Sonic the Hedgehog series. She is a pink anthropomorphic hedgehog with a cheerful, competitive personality, and is infatuated with the series' main character, Sonic. She serves as the first playable female character in the series.
21
Pinkie Pie - My Little Pony: Friendship is Magic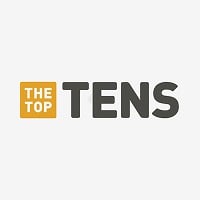 Pinkie Pie is a major character in the 2010 show My Little Pony: Friendship Is Magic, based on Surprise from My Little Pony G1, She represents the element of Laughter.
22
Lola Bunny - The Looney Tunes Show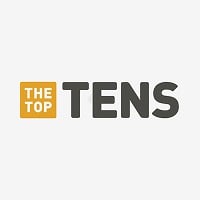 Lola Bunny is a Looney Tunes cartoon character portrayed as an anthropomorphic female rabbit. She is Bugs Bunny's girlfriend. She was created as "female merchandising counterpart" to Bugs Bunny. She first appeared in the 1996 film Space Jam
23
Garfield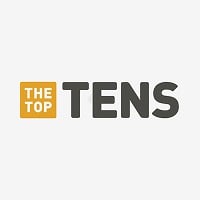 Garfield is a comic strip cat, created by Jim Davis in 1978. Garfield is well-known in many countries and has appeared in over 2.500 newspapers. He has also had 2 live-action movies, 3 CGI-movies and two animated TV shows, Garfield and Friends (1988-1994) and The Garfield Show (2008-2014). ...read more.
24
Wakko Warner - Animaniacs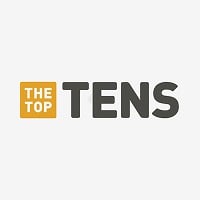 I'm the one who called Wakko a brat. I found Wakko as stupid and annoying as SpongeBob, Dora and Johnny Test. The only reason because nobody hates him is because he's a classic old character. Come on people! Just because it's an old character this doesn't mean he's good. I saw better shows than Animaniacs anyway. Sure, if you see see a character who acts stupid and brainless these days you think he's annoying, but if there's a 70's-90's character who acts like that, you find him funny and adorable. It's all because of the nostalgia! Those people spent their childhood watching at Wakko and now they think he's very funny. Actually, I never heard of Animaniacs before. I discovered this show 1 year ago and I found it very stupid. Wakko is the most disturbing and weird character from the show. All he does is to annoy the other people and ruin their life. Plus, he needs 'to potty' at every 5 minutes.
The only time he had to potty was in that one cartoon and annoying people was his purpose. He wasn't even that stupid. As the series progressed, he got smarter. The reason we find stupid characters annoying now is because they go overboard with it. They make them to stupid like they were dropped on their head. It wasn't that much stupidity with the 70s and 90s characters and the writers let them have the smart moments. It has nothing to do with nostalgia. - YakkoWakkoDot
It never was a whole episode. It was a 5 minute cartoon with amazing animation. Just because my name is YakkoWakkoDot doesn't mean I'm obsessed with the shows. Just because I like Animaniacs doesn't mean I don't have a life. Since you keep coming back hating on anyone who likes this show or character. This show does not suck, and no I'm not some old guy. I like the cartoons of today to. What's wrong about liking cartoons in the 90s. What's wrong with adult humor. This show doesn't even have that much toilet humor. Wakko needed to go potty because he drank that large soda which was called Abyss Boy and the men's bathroom was closed. That's why - YakkoWakkoDot
Wakko is more than just about going to the bathroom. He has an amazing older brother, is a big eater, can pull anything out of his bag, and has a great voice. I do like Potty Emergency because the poses Wakko does are cute at times and funny at others (the scene at the opera), but judging a character based on one episode isn't good. - mimitchi33
V 50 Comments
25
Pikachu - Pokemon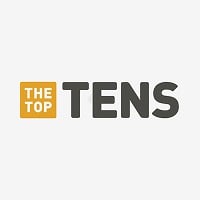 Pikachu are a species of Pokémon, fictional creatures that appear in an assortment of video games, animated television shows and movies, trading card games, and comic books licensed by The Pokémon Company, a Japanese corporation.
26
Rocko - Rocko's Modern Life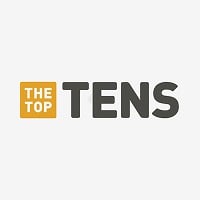 Rocko is the eponymous fictional character of the cartoon Rocko's Modern Life and the comic book series of the same name.
WHAT THE HELL? Who in his right mind would put Rocko himself onto a list of the WORST cartoon characters of all time?
I love Rocko so much! If I hear anyone who hates him, I will rage!
27
Herbert The Pervert - Family Guy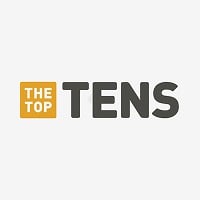 Now I have "I Know What Boys Like" stuck in my head! Ha ha! - mimitchi33
What're you staring at, Herbert?!
28
Tom - Tom & Jerry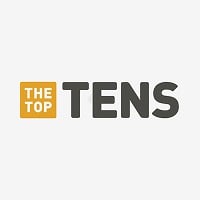 Thomas "Tom" Cat is a fictional character and one of the title characters in Metro-Goldwyn-Mayer's series of Tom and Jerry theatrical cartoon short films.
I hate that cat, he is always chasing Jerry around and never leaving Jerry alone. He has to be on there.
29
Scooby Doo - Scooby Doo Where Are You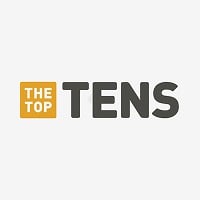 Scooby Doo is a famous fictional dog character from the show Scooby-Doo Where Are You? He is the protagonist of his series .
30
Stewie Griffin - Family Guy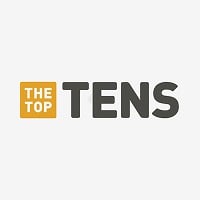 Stewart Gilligan "Stewie" Griffin is a main character from the animated television series Family Guy. Obsessed with violence and matricide, Stewie is the youngest child of Peter and Lois Griffin, and the brother of Meg and Chris Griffin.
31
Lindsay - Total Drama
I don't get who would even consider putting her anywhere near that list. - Turkeyasylum
32
Squidward Tentacles - SpongeBob SquarePants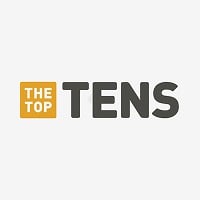 Squidward Tentacles is a fictional character voiced by actor Rodger Bumpass in the American animated television series SpongeBob SquarePants.
33
Bloo - Foster's Home for Imaginary Friends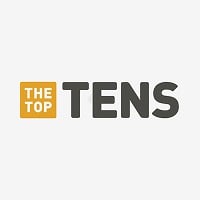 Bloo is one of many lovable and eccentric characters in Cartoon Networks "Fosters home for Imaginary Friends".
34
Sonic The Hedgehog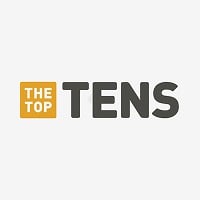 Sonic the Hedgehog, trademarked Sonic The Hedgehog, is the title character and protagonist of the Sonic the Hedgehog series released by Sega, as well as numerous spin-off comics, five animated shows, and an animated OVA.
35
Zim - Invader Zim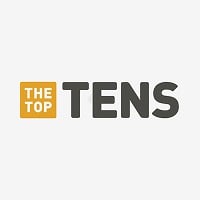 Zim is the titular protagonist and anti-hero of the American animated series Invader Zim, created by Jhonen Vasquez for Nickelodeon.
36
GIR - Invader Zim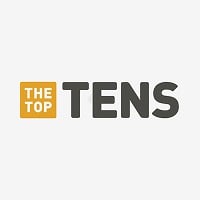 37
Ren Hoek - Ren and Stimpy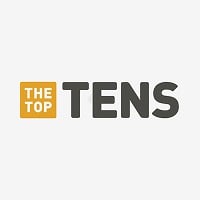 When cartoons went stupid. Ren and Stinky.
38
Isabella Garcia-Shapiro - Phineas and Ferb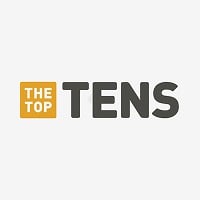 39
Binky the Clown - Garfield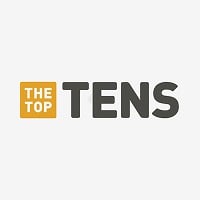 I loved him when I was in middle school! That brought back some memories. - mimitchi33
40
Dot Warner - Animaniacs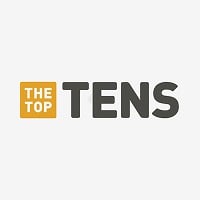 41 Dino - The Flintstones
42 Astro - The Jetsons
43
Sheldon J. Plankton - Spongebob Squarepants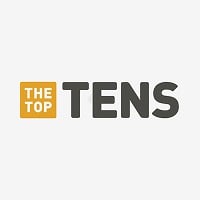 Sheldon James Plankton, or simply Plankton, is a character in the Nickelodeon animated television series SpongeBob SquarePants.
He May Have Been A Bad Character, But He's Still Not As Bad As Mr. Krabs.
44 Heather - Total Drama
45 Yogi Bear - Yogi's Gang
46
Shaggy Rogers - Scooby-Doo, Where Are You!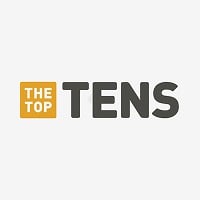 Norville "Shaggy" Rogers is a fictional character in the Scooby-Doo franchise. He is a cowardly slacker and the long-time best friend and owner of his cowardly Great Dane Scooby-Doo.
47
Fred Flintstone - The Flintstones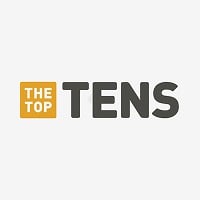 Frederick "Fred" Flintstone, is the main character of the animated sitcom The Flintstones, which aired during prime-time on ABC during the original series' run from 1960 to 1966. Fred is the husband of Wilma Flintstone and father of Pebbles Flintstone.
48
George Jetson - The Jetsons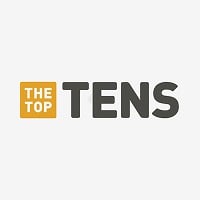 George J. Jetson is a fictional character from the animated television series The Jetsons. He is the father of the Jetson family.
A classic, great character!
49
Princess Peach - Super Mario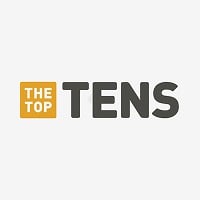 Princess Peach is a major character in the Mario Bros. Franchise. She is the lead female of the The Mario franchise. She is usually the character who needs saved in most Mario Games, but also has appeared as a playable character in the Main-Series Mario Games, including Super Mario 3D World, Super Mario ...read more.
I Bet People Only Put Her On The List Because She Always Get Kidnapped. So What If She Gets Kidnapped! It's Not Her Fault She Always Gets Kidnapped That Only Happens Because She Can't Do Anything About It. So If You Should Be Blaming Any Mario Character It's Bowser, Because He's The Person That Always Kidnaps Princess Peach.
Am I The Only Person Who Actually Likes Princess Peach?
50
Phineas Flynn - Phineas and Ferb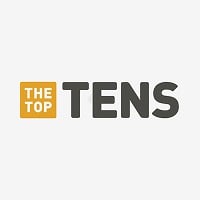 Phineas Flynn is one of the protagonists of the animated television series Phineas and Ferb. Voiced by Vincent Martella and created and designed by Dan Povenmire, Phineas first appeared along with the rest of the series' main characters in the pilot episode "Rollercoaster." Phineas, along with his stepbrother ...read more.
PSearch List
Related Lists

Cartoons That Shouldn't Be On the "Best Animated Series of All Time" List

Top Ten My Little Pony Characters That Shouldn't Be On TheTopTens List of Best Characters

Top 10 People / Cartoon Characters / Anime Characters / Movie Characters You Really Shouldn't Punch In the Face

Top Ten Nick and Cartoon Network Characters and That Shouldn't Exist
List Stats
100 votes
67 listings
4 years, 227 days old

Top Remixes

1. Bugs Bunny - Looney Tunes
2. Homer Simpson - The Simpsons
3. Mickey Mouse - Mickey Mouse
egnomac
1. SpongeBob SquarePants
2. Jerry - Tom and Jerry
3. Patrick Star - SpongeBob SquarePants
Svampbob164
Error Reporting
See a factual error in these listings? Report it
here
.