Top 10 Cartoon Duos
egnomac
The Top Ten
1 Tom & Jerry - Tom & Jerry
2 Yogi & Boo Boo - Yogi Bear
3 Ren & Stimpy - The Ren and Stimpy Show
4 Rocky & Bullwinkle - The Rocky & Bullwinkle Show
5 Chip & Dale - Chip N Dale Rescue Rangers
6
Daffy Duck & Porky Pig
I love Daffy, but I hate Porky
7 Edward & Alphonse Elric - Full Metal Alchemist
8 Phil and Lil DeVille - Rugrats
9
Scooby Doo & Shaggy
Because Its the most funny and notorious
Really funny - PeeledBanana
10 Itchy & Scratchy - The Simpsons
The Contenders
11 Pinky & The Brain - Animaniacs
12
Stewie & Brian - Family Guy
They make Family Guy watchable
13 SpongeBob & Patrick - SpongeBob SquarePants
14 Arnold & Gerald - Hey Arnold
15 Todd & Copper - The Fox and the Hound
16 Beavis & Butt-Head - Beavis & Butt-Head
17 Babs & Buster - Tiny Toon Adventures
18 Ash & Pikachu - Pokemon
19 Jessie & James - Pokemon
20 Terrance & Phillip - South Park
21 Shrek & Donkey - Shrek
22 Phineas & Ferb - Phineas and Ferb
23 Mordecai & Rigby - Regular Show
24 Ami & Yumi - Hi Hi Puffy Ami Yumi
25 Dinky & Boomer - The Fox and the Hound
26 Wile E. Coyote and The Road Runner
27 Rita & Runt - Animaniacs
28 Robin & Starfire - Starfire
29 Mugen & Jin - Samurai Champloo
30 Goku & Vegeta - Dragon Ball Z/GT
31 Spike Spiegel & Faye Valentine - Cowboy Bebop
32 Woody & Buzz - Toy Story
33 Mike & Sulley - Monsters Inc.
34 Marlin & Dory - Finding Nemo
35 Lenny & Carl - The Simpsons
36
Snoopy & Woodstock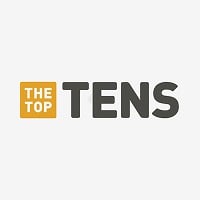 Snoopy is a character in comic strip Peanuts. He first appears in the strip from October 4 1950. He often sleeps on the top of his dog house. He belongs to Charlie Brown. He was created by Charles M. Schulz. He also appears in all the specials and the 2015 Peanuts Movie.
37 Baloo & Mowgli - The Jungle Book
38 Baloo & Kit Cloudkicker - TailSpin
39 Kim Possible & Ron Stoppable - Kim Possible
40 Brandy Harrington & Whiskers - Brandy and Mr. Whiskers
41 Sheeta & Pazu - Castle in the Sky
42 Kang & Kodos - The Simpsons
43 Mr. Peabody & Sherman - The Rocky & Bullwinkle Show
44 Dipper & Mabel Pines (Gravity Falls)
45 Slappy & Skippy Squirrel - Animaniacs
46 Heffer & Filburt - Rocko's Modern Life
47 Rocko & Heffer - Rocko's Modern Life
48 Ed & Bev Bighead - Rocko's Modern Life
49 Ladybug & Chat Noir - Miraculous Ladybug
50 Randy & Howard - Randy Cunningham: 9th Grade Ninja
PSearch List