Top 10 Best Cartoon Successors
Most comparison lists are horrible. So, I've decided to make a completely new list on cartoon successors.
And with that said, let's get on with the list!
The Top Ten
1
Teenage Mutant Ninja Turtles (2012)
Sorry, SU fans, but TMNT is now my 4th favorite cartoon of all time.

This series is just a massive combination of what modern cartoons are. It has a perfect balance of drama and humor, all while reamaining watchable for all ages. The animation is great, the fight scenes are some of the best I've ever, and the characters are relatable and great. Even Baxter Stockman, the only unlikeable character in the show, has a lot of development and while I still don't like him, I do have a lot of more respect for the guy. It even has what I consider to be the 2nd best cartoon episode of all time, Owari, a fitting name for what would be a fitting conclusion to the series. Although I'm not complaining with the new season, I wouldn't have minded if it ended here. All in all, this was the tipping point for Nickelodeon and why I consider it one of the best cartoon successors. - TheReviewer20
2
The Batman
This show is criminally underrated. It has that Batman: The Animated Series vide to it, but still managed to change up the formula. Most people complain about the redesigns, but the redesigns are what make people like The Joker so unique and fun to watch. Speaking of fun to watch, the way the characters work off each other is brilliant and can really be shown throughout. And all of the theme songs are great. I prefer the Seasons 1-2 one, but I also like the later ones. I suggest to go give it a rewatch on Netflix. - TheReviewer20
3
All Hail King Julien
I adore this cartoon to death. I want to see it get another season. But, as a prequel, it is only so good. You can see more on it in my Top 10 Favorite Cartoons list. - TheReviewer20
Tammy: Todd go for the Jurgler baby
Doctor S: Out of a cave
While: we are all going to die
Mary Ann: I will set u free by eating u
Horst: that foosa is my wife
Becca and ebner: La la la la la la la la
Mort: I don't like king Julein I love him
Karl: not yet at yeast
4
Sonic SAT AM
Really good. It's a little too in depth for me, but I like the way it covers dark topics. - TheReviewer20
5
The Legend of Korra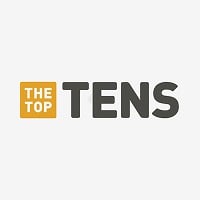 The Legend of Korra is an American animated television series that aired on the Nickelodeon television network from 2012 to 2014. It was created by Bryan Konietzko and Michael Dante DiMartino as a sequel to Avatar: The Last Airbender.
Honestly, I don't like Tge Legend of Korra. I found it too boring and predictable for my tastes. But, let's talk about the positives, shall we?

The animation is great. It reminds me of the actual Avatar cartoon. You can tell it tries, and not just with the animation. The plot is welly interwoven between episodes, and the fight scenes are amazing. Plus, points for keeping Toph, my second favorite Avatar character, behind Iroh. - TheReviewer20
6
The Adventures of Puss in Boots
Same deal as All Hail King Juilen. - TheReviewer20
7
Sonic Boom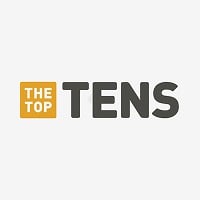 Sonic Boom is a computer-animated television series, produced by Sega of America, Inc. and Technicolor Animation Productions in collaboration with Lagardère Thématiques and Jeunesse TV, respectively for Cartoon Network, Canal J, and Gulli.
Pretty good. It improved in the second season. - TheReviewer20
8
Teenage Mutant Ninja Turtles (2003 - 2009)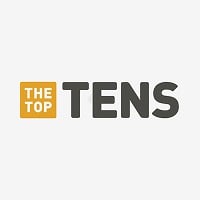 Teenage Mutant Ninja Turtles is an American 3D rendered computer animated television series based on the fictional superhero team. It aired on Nickelodeon in the United States from September 29, 2012 to November 12, 2017.
Can't live up to the 2012 one, but good nothing less. - TheReviewer20
9
Samurai Jack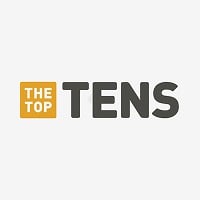 Samurai Jack is an American action-adventure chanbara animated series created by Genndy Tartakovsky for Cartoon Network. The series premiered on August 10, 2001, with a TV movie called The Premiere Movie, before ending in its fourth season on September 25, 2004, without concluding the story. A revival ...read more.
Season 5 felt overrated and kinda cringy, but still a great end to the series. - TheReviewer20
10
My Little Pony: Friendship is Magic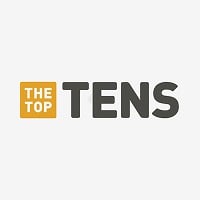 My Little Pony: Friendship Is Magic is a children's animated fantasy television series developed by Lauren Faust, produced by Hasbro Studios and DHX Media Vancouver. Despite the target demographic of young girls, Friendship Is Magic has also gained a large following of older viewers, mainly young and ...read more.
I used to grew up with the old MLP but this is the best successor ever! And its way better than its predecessor! - Lucy1402
cancer
The Contenders
11
Teen Titans Go!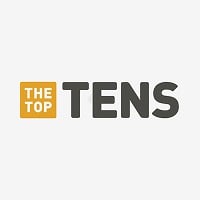 'Teen Titans Go!' is an American animated television series produced by Cartoon Network. The show follows a superhero group called the Teen Titans, and shows what happens when they go home and have silly adventures. This show is Cartoon Network's revival of the popular 2003-2006 American animated television ...read more.
Yeah, I went there! - HCShannon
12 X-Men: Evolution
13
Rocko's Modern Life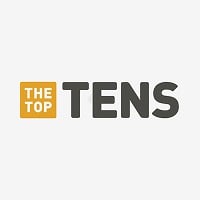 Rocko's Modern Life is an American animated television series created by Joe Murray for Nickelodeon. The series centers on the surreal life of an anthropomorphic Australian-immigrant wallaby named Rocko as well as his friends: the gluttonous steer Heffer, the neurotic turtle Filburt, and Rocko's faithful ...read more.
BAdd New Item