Top Ten Cartoons That Never Should've Been Cancelled
The Contenders: Page 2
21
Hey Arnold!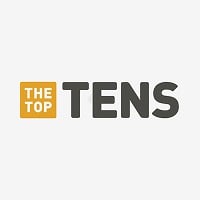 Hey Arnold! is an American animated television series created by Craig Bartlett that aired on Nickelodeon from October 7, 1996 to June 8, 2004. The show centers on a fourth grader named Arnold, who lives with his grandparents in an inner-city boarding house.
Nickelodeon needs more of Hey Arnold and less of, whatever it is they're showing now.
We need the Jungle Movie!
The Jungle Movie, please. - creepymuffin
Best cartoon EVER!
V 1 Comment
22
T.U.F.F. Puppy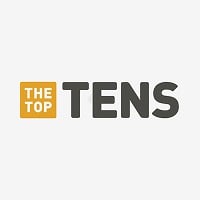 T.U.F.F. Puppy is a cartoon created by Butch Hartman. It ran on Nickelodeon from October 2, 2010 until April 4, 2015. It focused on Dudley Puppy and his partner Kitty Katswell as they protected Petropolis under the Turbo Undercover Fighting Force, or T.U.F.F.
I know this show barely came in 2010 or 2011 but the point is that this cartoon was one funny adventure. I don't know why people didn't even got a chance to enjoy it more in detail, personally I'm an adult and I loved I so much it reminds me when they took Danny Phantom and Jimmy Neutron away from me. I wish this series would off continued the story of how Kitty and Dudley relationship would have develop even further also making Dudley even smarter a little not a lot in order to comprehend that he had more feelings for Kitty than he ever imagined. Plus hinting us details of their relationship further more like when they went to Scothish something and the portrait of Dudley's ancestor was actually married to a cat that looked like Kitty and so on the point is to see how their relationship will develop even more and how will they finally fall in love.
This show ain't bad and I like it - aynakoitsjibby
This was one of my favorite cartoons when I was little I was around 10 when they cancelled it...this was one of the most funniest​ cartoons I've ever seen
23
ChalkZone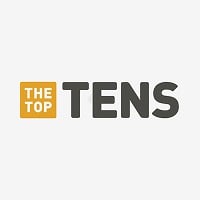 ChalkZone is an American animated television series created by Bill Burnett and Larry Huber for Nickelodeon.
Coolest idea, I loved Rootie. Too bad no one uses chalk boards. - jake33
Yes I lhv this show
24
Aqua Teen Hunger Force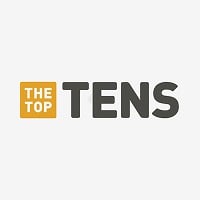 Aqua Teen Hunger Force is an American animated television series created by Dave Willis and Matt Maiellaro for Cartoon Network's late night programming block, Adult Swim.
Love this show awesome hallirous funny and awesome just as funny as any other (adult swim) show
25
Doraemon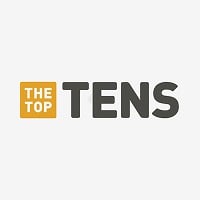 Doraemon is a fictional character in the Japanese manga and anime series of the same name created by Fujiko Fujio, the pen name of writing team Hiroshi Fujimoto and Motoo Abiko.
This show should still be running in America, my brother and I watched it all the time on Disney
This show isn't technically "cancelled" - it is still running in Japan.
This is on disney now
Its the best cartoon ever and cannot be created again, but it still comes on hungama and disney
V 1 Comment
26
Garfield & Friends
Better than the cgi one
I really love this show, it's just too bad that it stopped at 121 episodes, the characters from Garfield and U.S. acres (or Orson's Farm as it's referred to outside the U.S. ) were absolutely hilarious. But, due to the unfortunite deaths of Lorenzo Music (the original voice of Garfield) and Howie Morris (the voice of Wade Duck), and Thom Huge not reprising his role as Jon Arbuckle, the chances of this show continuing are very slim. However, the comic strip series of Garfield and U.S. acres still continue online to this day at W. Garfield. Com, and Garfield has a new T.V. series on cartoon network called "The Garfield Show" (with Frank Welker as the voice of Garfield), so let us not give on hope, and on Garfield too.
What? Garfield was cancelled? I don't think so. Because each time I layed on the couch sick I would put the blanket on let my dog lay next to me and turn on the T.V. and watch it
27
Johnny Bravo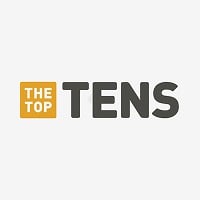 Johnny Bravo is an American animated television series created by Van Partible for Cartoon Network, and the second of the network's Cartoon Cartoons.
I like the earlier season one with Jungle boy, they should've kept it that way for the other seasons.
Oh my god! This brings tears to me when I remember how good was this cartoon and johnny was the perfect character
Bring it backk
Should be top five
This was my cousins favorite cartoon. IT SUCKS HOW THEY CANCELLED JHONNY BRAVO! I am pissed right now.
V 1 Comment
28
Daria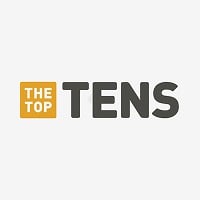 Daria is an American animated television series created by Glenn Eichler and Susie Lewis Lynn for MTV.
This show is funny, in a somewhat offensive to society way
29
Kim Possible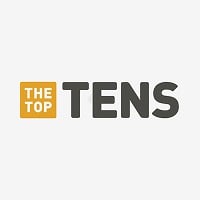 Kim Possible is an American animated children's television series created by Bob Schooley and Mark McCorkle for Disney Channel.
Kim possible was good I loved it but it did have a lot of episodes
Kim possible was my childhood. I loved that show and I still do. Kids today need these shows back on television.
V 3 Comments
30
Wow Wow Wubbzy
I feel memories now.
Wow wow wubsey was cancelled? You have got to be kidding me I used to love that show. I even watched it with my best friend at my nanas house.
31
Crayon Shin-chan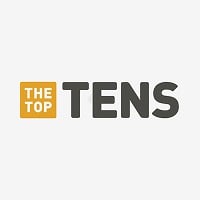 This show is still on the air in Japan, with new episodes every week. It isn't "cancelled".
Shinchan is the best cartoon ever made.it is very funny and entertaining. And why the hell is doraemon is in this list.it should be in worst cartoon ever made list holding #1 position
32
The Powerpuff Girls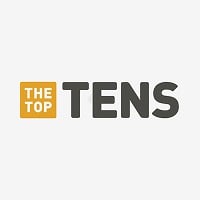 The Powerpuff Girls is an American animated television series created by animator Craig McCracken for Cartoon Network. The main characters of this show are Blossom, Bubbles, and Buttercup. The show is about the Professor Utonium creating three little superhero girls that save the day from villains. ...read more.
Guys! This Show Didn't Get Cancelled It Just Ended. There's A Difference You Know. If You Don't Believe Me. Then I Only Have Three Words For You: LOOK. IT. UP.
Actually it did not get cancelled it's back on Cartoon Network and has new episodes
It had a last episode.
Reboot is good but original is better.You can see it on on demand
33
Samurai Jack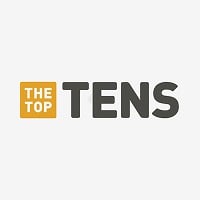 Samurai Jack is an American action-adventure chanbara animated series created by Genndy Tartakovsky for Cartoon Network. The series premiered on August 10, 2001, with a TV movie called The Premiere Movie, before ending in its fourth season on September 25, 2004, without concluding the story. A revival ...read more.
One of the best, a timeless classic that should've live longer. Its unique art style, influences from movies and references to culture make it very appealing
It's getting a revival on Toonami in 2016.
34
Gravity Falls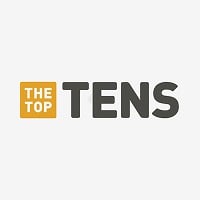 Gravity Falls is an American animated television series produced by Disney Television Animation that first aired on Disney Channel, and then on Disney XD from June 15, 2012 to February 15, 2016. The series follows the adventures of Dipper Pines and his twin sister Mabel in the fictional town of Gravity ...read more.
That show did not got canceled
It wasn't canceled, it ended. - ConorDooley
RIP Gravity Falls. ;-; - Emberleap
I really loved this, I was a very huge fan of this.
I miss this sooo bad.
Hope it will get back next summer as the last episode of season 2 said so ;(
V 4 Comments
35
Ultimate Spider-man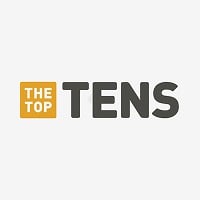 What about spectacular spider-man that was awesome, it had an awesome theme song. makes me sad no more spectacular spider man, that show was better than this crap, in fact spectacular spider-man is known as the second best superhero cartoon.
V 1 Comment
36
Sym-Bionic Titan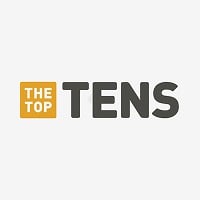 Sym-Bionic Titan is an American animated action science fiction television series created by Genndy Tartakovsky, Bryan Andrews, and Paul Rudish for Cartoon Network.
They never should of cancelled this show I was really hooked
Easily one of the most underrated cartoons ever.
They should've make more than 20 episodes because they should have face their arch-nemesis and battle their toughest Muddradi yet!
Sym-Bionic Titan is much more awesome than Nicktoon's Voltron Force.
V 1 Comment
37
Brickleberry
Hell No! This Show Deserved To Be Cancelled! It Was A Very Bad Show!
38
Oggy and the Cockroaches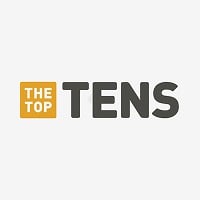 Oggy and the Cockroaches is a French animated comedy series produced by Xilam and Gaumont Film Company.
They rebrought it to Nicktoons
39
Sonic X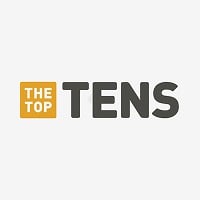 Sonic X is a Japanese anime television series created by TMS Entertainment and based on the Sonic the Hedgehog video game series published by Sega.
The ending to this series was epic, tear jerking and perfect. But still I wish I could see more episodes
This show was almost as amazing as SpongeBob! Why cancel it?!
I HATED this show.
This show has Perfect animation,Great story,and it's better then that crappy Teen Titans Go.and you know,it's just like Teen Titans and Road Rovers in a way.anyway,
Awesome show.
V 1 Comment
40
Animaniacs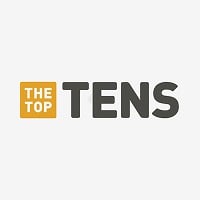 Steven Spielberg Presents Animaniacs is an American animated comedy television series produced by Amblin Television label in collaboration with Warner Bros.
Why did the popularity of Pokemon have to make this show get canceled. WHY!? :( Animaniacs at least had another year or two in store
It deserves a remake because I love this show and its humor that goes over kids heads.
This show was amazing I used to especially like Dot.
WHY WAS IT CANCELLED,ONLY A MONSTER WOULD CANCEL THIS awesome CARTOON!
V 6 Comments
PSearch List
Recommended Lists
Related Lists

Top Ten Cartoons That Should Get Cancelled

Top 10 Cartoons of 2016 that Should Be Cancelled in 2017

The Best Cancelled Cartoons

Cartoons that Shouldn't Be Cancelled Any Time Soon

Top Ten Cartoons That Should Be Cancelled by 2020
List Stats
900 votes
119 listings
7 years, 201 days old

Top Remixes (8)

1. Danny Phantom
2. Courage the Cowardly Dog
3. Invader Zim

aynakoitsjibby

1. Invader Zim
2. The Adventures of Jimmy Neutron: Boy Genius
3. Planet Sheen

Second

1. Rugrats
2. Rocket Power
3. Blue's Clues

mariogarcia93
View All 8
Posts
Error Reporting
See a factual error in these listings? Report it
here
.