Top Ten Cartoons That Never Should've Been Cancelled
The Contenders: Page 4
61
Chowder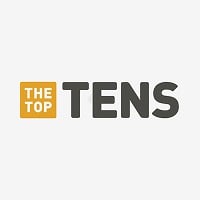 Chowder is an American animated television series created by C.H. Greenblatt for Cartoon Network. The series follows an aspiring young child named Chowder and his day-to-day adventures as an apprentice in Chef Mung Daal's catering company.
It Should Be Still On Because It Had So Many Characters And It Had Unique Concept Of Fantasy Food! Heck Even The Characters Where Named After Food!
This show was hilarious. It was pretty much my childhood.
This was so funny
Screw Andrew W.K.! - kcianciulli
V 1 Comment
62
Baby Looney Tunes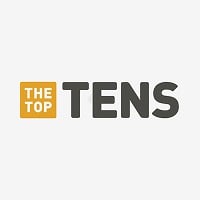 I remember watching this every morning before school along with code lyoko
Baby looney toons is still on people
I use to love this show
That's my childhood memory's I love this when I was little I can't belived this is on this list I love this show when I was little. That's my childhood memory's
63 SWAT Kats: The Radical Squadron
64
6teen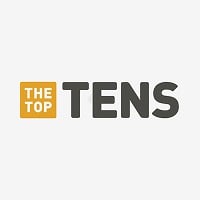 Best show ever from Canada that's not live action in my opinion! At least make through a season 5 or 6!
At least make a season 5.
This show was my life
65
Pokemon
The original Pokemon show was just ended not cancelled, but it's just moving on for a new spin-off until now.
I still love Pokemon
Pokémon is still on people. - RiverClanRocks
If Pokémon was cancelled I would be missing pikachu and the others because they were funny so funny. So why is this even on the list anyway? It didn't even get cancelled I watched it with my friend on easter. Plus team rocket was hilarious. Lol
V 1 Comment
66
W.I.T.C.H.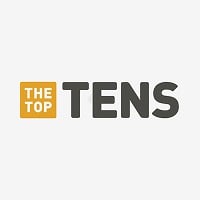 W.I.T.C.H. is a French-Italian-American animated television series based on the Italian comic book series of the same name.
This series deserved a season 3. It had so much potential. Also, they were about to make a movie that took place between season 2 and 3.
They should have made a season 3. I miss this show so much! This show was too perfect to be cancelled.
This one was an awesome show, they shouldn't have cancelled it!
I miss you W.I.T.C.H
67
Kick Buttowski: Suburban Daredevil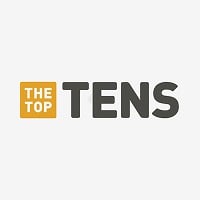 Kick Buttowski: Suburban Daredevil is an American animated television series created and executive produced by animator Sandro Corsaro, about a young boy named Clarence Francis "Kick" Buttowski, who aspires to become the world's greatest daredevil.
68
The Legend of Korra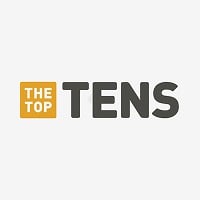 The Legend of Korra is an American animated television series that aired on the Nickelodeon television network from 2012 to 2014. It was created by Bryan Konietzko and Michael Dante DiMartino as a sequel to Avatar: The Last Airbender, which aired from 2005 to 2008.
The ending was too much for me. Are these people seriously going to leave us without an explanation?! What happened to Korra and Asami?!
What happened to korra and asami they just go to the spirit world and doesn't come back come on!
What happened to korra and asami
69
Total Drama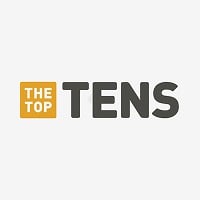 Total Drama is a Canadian animated comedy television series which is a homage and parody to the conventions commonly found in reality television.
Why of all shows they have to pick this one!
I can explained 5 reasons why this show got canceled
I miss this show!
70
Little Bill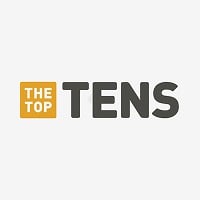 Little Bill is an American animated children's television series produced for Nick Jr. The stories are based on Bill Cosby's Little Bill book series, set in Philadelphia, and feature Bill Jr.
Little bill needs to come back like I can't belive they replaced it with crappy caillou
71
Avatar: The Last Airbender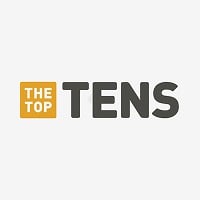 Avatar: The Last Airbender is an American animated television series that aired for three seasons on Nickelodeon from 2005 to 2008. Avatar: The Last Airbender is set in an Asiatic-like world in which some people are able to manipulate the classical elements by use of psychokinetic variants of Chinese ...read more.
I think it would be cool if the could continue the series after the hundred year war so that we have a better idea of what happened to everybody. Seriously! Mai, Sokka, Ty Lee, Suki, THE DAI LEE! What happened to you guys?! I love the legend of Korra but it should have mentioned some of these people. They didn't even show the fire nation even though we were introduced to zuko and Izumi
72
The Mighty B!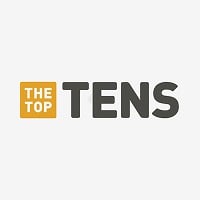 The Mighty B is an American animated television series co-created by Amy Poehler, Cynthia True and Erik Wiese for Nickelodeon. The series centers on Bessie Higgenbottom, an ambitious Honeybee girl scout who believes she will become The Mighty B (a superhero) if she collects every Honeybee badge.
It's just not fair, there was so much they could have done, the characters looked like they were capable of so much more, and what's worse is that we never found out if Bessie ever earned enough badges to become The Mighty B! For those of you who agree with me, let us all hope that they continue making this series at some point in the future.
I liked it but I didn't love it but it's better than all the ghetto shows
73
The Marvelous Misadventures of Flapjack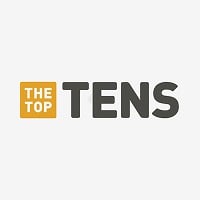 The Marvelous Misadventures of Flapjack is an American animated television series created by Thurop Van Orman for Cartoon Network that premiered in North America on June 5, 2008. It stars creator Thurop Van Orman as the voice of Flapjack, a naive young boy who was raised by a whale named Bubbie and ...read more.
Flap jack was so cute
74 Napoleon Dynamite
75
The Proud Family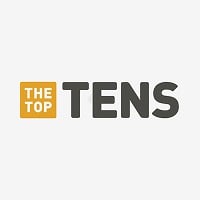 The Proud Family is an American animated sitcom that ran on Disney Channel from September 15, 2001 to August 19, 2005.
This was when disney use to be good and not full of crap shows
Please bring it back, I love this show!
76
Generator Rex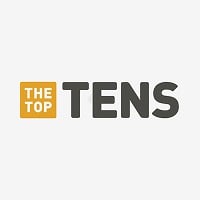 Generator Rex is an American science fantasy action animated television series created by Man of Action for Cartoon Network.
Finally, I'm not the only person - Afb2004
77
Skatoony
SKAToonY is funny and I only get to see it on special occasions, but I've always wanted to go on. Please Teletoon, Please!
78
Totally spies!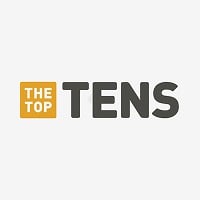 Totally Spies! is a French-Canadian animated spy comedy television series created by Vincent Chalvon-Demersay and David Michel and produced by Marathon Media Group and Image Entertainment Corporation.
One of my favorite shows as a kid. I still can't move on.
79
Code Lyoko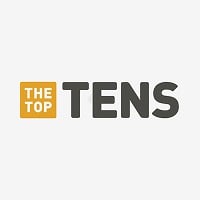 Code Lyoko is a French animated television series created by Thomas Romain and Tania Palumbo and produced by Moonscoop.
Can't believe they cancelled it they don't no good shows when they see it. That's why a lot of people don't watch these channels anymore!
It was a pretty good sci-fi anime styled cartoon. They were planning on making an MMO but they scrapped it. Really detailed virtual world adventures, etc.
80
F-Zero: GP Legend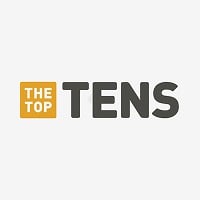 Aa a recent fan of F-Zero I think it is a sin for gamer fans of F-Zero to not get the full series!
Their's an F-Zero cartoon?
Why F-Zero leave only 15 episodes out of 51?! Why?! F-Zero GP Legend was a good anime show about a guy, Rick Wheeler, revived in the year 2201 A.D. joined the mobile task force to take down Black Shadow and Zoda and Rick's girlfriend revived in the same era but, joined in with Black Shadow and the baddies.
The 4kids version wasn't bad, but what I don't like what they did was cutting the good, the best and the funny parts for example Bio-Rex and Octoman gets sandwiched and smashed their machines while trying to sandwich Rick but missed when Rick hits the speed dash in the track at the end of episode 1. I liked the voices, the puns and and the music is kind of 80's-ish, a little wacky, silly, goofish and techy but I liked it but the music is missing is the original F-Zero game Track music for the race scenes. The voices are pretty good too, I would like to hear Captain Falcon saying falcon punch in the English version. The puns I neared in every episode was really hilariously funny ...more
PSearch List
Recommended Lists
Related Lists

Top Ten Cartoons That Should Get Cancelled

Top 10 Cartoons of 2016 that Should Be Cancelled in 2017

The Best Cancelled Cartoons

Cartoons that Shouldn't Be Cancelled Any Time Soon

Top Ten Cartoons That Should Be Cancelled by 2020
List Stats
900 votes
119 listings
7 years, 201 days old

Top Remixes (8)

1. Danny Phantom
2. Courage the Cowardly Dog
3. Invader Zim

aynakoitsjibby

1. Invader Zim
2. The Adventures of Jimmy Neutron: Boy Genius
3. Planet Sheen

Second

1. Rugrats
2. Rocket Power
3. Blue's Clues

mariogarcia93
View All 8
Posts
Error Reporting
See a factual error in these listings? Report it
here
.