Top 10 Celebrities Who Died in 2018
1
Stephen Hawking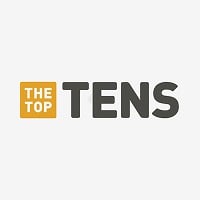 Stephen William Hawking (January 8, 1942 - March 14, 2018) was an English theoretical physicist, cosmologist, author and Director of Research at the Centre for Theoretical Cosmology within the University of Cambridge.
He was such a mastermind. It's so upsetting that he's gone.
RIP, we miss you! - Swiftdawn
2
Aretha Franklin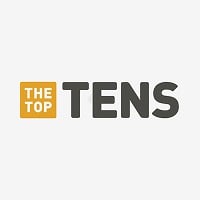 Aretha Louise Franklin (March 25, 1942 - August 16, 2018) was an American singer, songwriter and pianist. She began her career as a child singing gospel at New Bethel Baptist Church in Detroit, Michigan, where her father, C. L. Franklin, was minister.
RIP girl. We will RESPECT you forever.
3
Burt Reynolds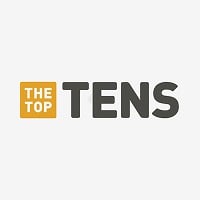 Burton Leon "Burt" Reynolds (February 11, 1936 - September 6, 2018) was an American actor, director and producer. He has starred in many films, such as Deliverance, The Longest Yard, Smokey and the Bandit and Boogie Nights, in which he was nominated for his first Academy Award.
4
Avicii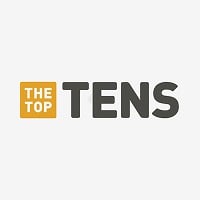 Tim Bergling (September 8, 1989 - April 20, 2018), better known by his stage name Avicii, was a Swedish electronic musician, DJ, remixer and record producer. He is best regarded for his work in Electronic Music during the 2010s in which his works have charted among the Top 40 Radio and for his influence ...read more.
He was my friend's friend, I met him and then when he died, I did the best Cheerleading I've ever done because I was listening to "Wake me up" and dedicated it to him. - Swiftdawn
5
Dolores O'Riordan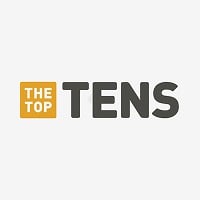 Dolores Mary Eileen O'Riordan was an Irish musician, singer and songwriter. She was the vocalist for rock band The Cranberries from 1990 until their break-up in 2003, later reuniting with her band in 2009, which she led until her death in 2018.
Lead singer of the Cranberries
Not a fan of The Cranberries, but RIP. - Croy987
What? She wasn't very old... R.I.P. - Metal_Treasure
6
Stephen Hillenburg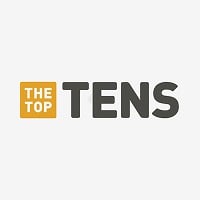 Stephen McDannell Hillenburg was an American cartoonist, animator, director, producer, writer, voice actor, and marine biologist who was best known for creating the Nickelodeon animated television series SpongeBob SquarePants. He also contributed to Rocko's Modern Life as a director and producer. ...read more.
7
XXXTentacion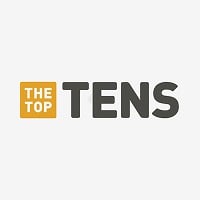 Jahseh Dwayne Onfroy (January 23, 1998 - June 18, 2018), known professionally as XXXTentacion, and often referred to as X, was an American rapper, singer and songwriter.
Even if you didn't like his music, you still gotta realize that he died at only 20 and that's something tragic.
Dude saved 5 million people from depression. But he died in the outside but not in the inside.
Best person with the best music. He will be missed
I'm sorry but this statement is absurd. It's sad to hear he died so young, but to say he was anything resembling of a decent human being is a major stretch. He was emotionally manipulative and quite violent. He had potential to change, but he didn't.
You will be missed bro
8
Ray Thomas
If TopTenners counted as celebrities, the creator of this list would rightfully be here. - 445956
Most have heard his flute solo on Nights In White Satin. Too few are familiar with his name and other musical talents. - Billyv
Founding member of The Moody Blues
Even though he missed the ceremony, at least he survived long enough to get the news that the Moody Blues made it into the RockNRoll HOF.
Thanks for pointing that out. I was only thinking he'd miss the induction; I hope he was aware of the recognition. - Billyv
9
"Fast" Eddie Clarke
Guitarist for Motörhead
10
Mac Miller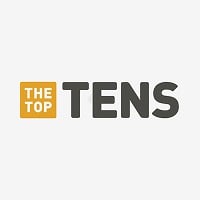 Malcolm James McCormick (January 19, 1992 – September 7, 2018), best known by his stage name Mac Miller, was an American rapper from Pittsburgh, Pennsylvania. He was also a noted record producer under the pseudonym Larry Fisherman. Miller died of an apparent drug overdose on September 7, 2018.
The Contenders
11
Stan Lee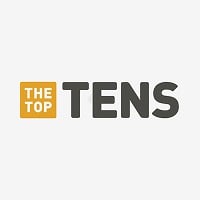 Stan Lee (December 28, 1922-November 12, 2018) was a comic-book writer, editor, publisher, media producer, television host, actor and former president and chairman of Marvel Comics. He is best regarded as an influential figure for the comic book industry and general entertainment.
Excelsior. Indeed Stan. Excelsior indeed. - iliekpiez
I refuse to accept this one right now. - Cesium
I miss you bro - Pinkfire23
12
Jerry Van Dyke
Actor starring in shows like My Mother the Car and Coach
13
John McCain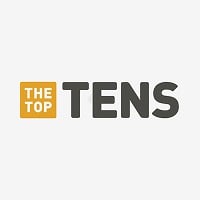 John Sidney McCain III (August 29, 1936 – August 25, 2018) was an American politician and military officer who served as a United States Senator from Arizona from January 1987 until his death. He previously served two terms in the United States House of Representatives and was the Republican nominee ...read more.
He was one of the only republicans that was actually decent. I'm sad he died. - Solacress
Four days before his next birthday (82nd). That's tragic. - Cesium
He Died! Sad.
14
Stefan Karl Stefansson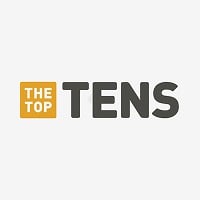 Stefan Karl Stefansson (July 10, 1975 - August 21, 2018) was an Icelandic actor and singer who was best known for playing Robbie Rotten on the kids' show LazyTown.
HIGHER. Make this one higher, he is Number One after all! - Cesium
15
Donnelly Rhodes
Actor who played Dutch Leitner on Soap
16 Milos Forman
17
Doreen Tracey
Actress who starred regularly on Mickey Mouse Club (1955-58)
18
Daniel Küblböck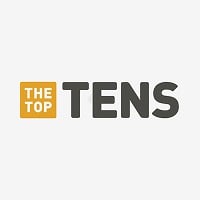 19
John Young
NASA Astronaut who flew on the first manned Gemini mission
20 Anthony Bourdain
21
Denise LaSalle
Blues singer, known as "Queen of the Blues"
22
George H. W. Bush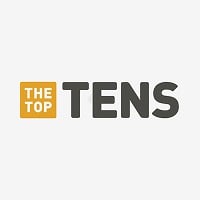 George Herbert Walker Bush (June 12, 1924 - November 30, 2018) was an American politician who served as the 41st President of the United States from 1989 to 1993. Prior to assuming the presidency, Bush served as the 43rd Vice President of the United States under Ronald Reagan from 1981 to 1989.
Age 94.
NOOO! WHY?! HE DIED LAST MONTH! WHY DID HE DIE?!?! (I know he died at age 94.)
23
Jean Porter
Actress, appeared in over 30 MGM movies
24
Jessica Falkholt
An Australian Actress who was only 29. RIP - 445956
25
Ute Bock
Ute Bock was an Austrian activist who helped migrants and aslyum seekers to get a worthy and humane treatment, organized peaceful protest music festivals and devoted her life and money to help people no one else wanted to help. And in my personal opinion, this woman would have deserved the peace nobel prize. - Martin_Canine
26 Joe Jackson
27 Kofi Annan
28
Marty Balin
Defiantly for me personally anyways, the saddest celebrity death this year.
Of Jefferson Airplane and Jefferson Starship.
29 Claire Wineland
30
Richard Harrison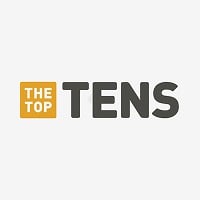 31
TotalBiscuit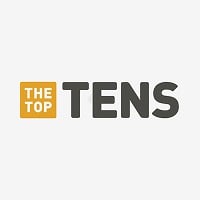 The greatest man in gaming.
32
Dan Gurney
Race car driver, won races in the Formula One, Indy Car, NASCAR, Can-Am, and Trans-Am Series
33
Jo Jo White
I thought it said Jo Jo Siwa
Legendary basketball player.
34
Dennis Edwards
Lead singer of the Temptations; he put current singers to shame.
35
Fredo Santana
Rapper, now a member of the 27 club.
36
Simon Shelton
Actor in Teletubbies
37
John Mahoney
Played Martin Crane in Frasier
38
Ursula K. Le Guin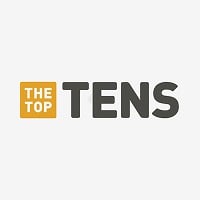 39
Barbara Bush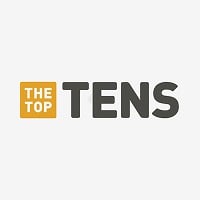 40 Erin Popovich
41 Margot Kidder
42 Tom Wolfe
43
Demba Nabé
One of the three vocalists of the successful German dancehall band Seeed. The group received both critical acclaim and commercial success. Their song "Ding" and the album "Next! " left a big legacy in German 2000s music, in 2012 they continued that success. They planned to go on tour soon and several shows were sold out in 30 minutes.

Nabé died at age 46. Circumstances of his death aren't known yet. - Martin_Canine
44
Montserrat Caballé
Oct 6. RIP.
She had a great voice - Metal_Treasure
45
Vinnie Paul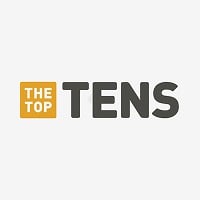 Vincent Paul Abbott, better known as "Vinnie Paul" (March 11, 1964 - June 22nd, 2018) was an American professional drummer and producer. Alongside his late brother Dimebag Darrell, he co-founded the Heavy Metal Bands Pantera and Damageplan, with whom he would find success with in the former. After the ...read more.
46
Jerry Maren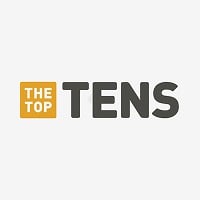 Oof the final Munchkin of Wizard of Oz. And he had a cool role as a lollipop guild boy. 😥 - Cesium
47 Ken Berry
48
Pete Shelley
Lead singer of the Buzzcocks
BAdd New Item