Top Ten Celebrities With the Sexiest Curves
Which celebrities do you think have the sexiest curves?
The Top Ten
1
Bunny Glamazon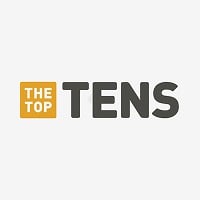 Bunny Glamazon, real name Bunny Sue, was born in Indiana but ended up settling in Georgia in 1990. Growing up she towered over her classmates and the teacher-hitting 6 ft by grade 6! Mix in the name Bunny Sue and you can easily guess that she didn't have the easiests of childhood.
She started her career as an exotic dancer and took part in three non-pornographic films in the early 1990s. Shortly after she entered in the adult industry traveling throughout the States.
In 2001 she opened her own user friendly webside. Bunny wasn't interested in pursuing a porn career and she now offers dominatix services and is a female body builder and wrestler. Her curvaceous body was recognisable very soon and became one of the biggest stars in the world of size fetish.
Bunny Glamazon stands at 6 ft 3 in (1.91 m) and weights approximately 220 lb (100 kg). A woman not for everybody.
2
Anna Nicole Smith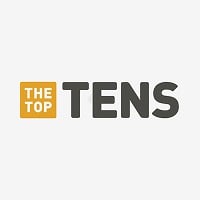 Anna Nicole Smith was an American model, actress and television personality. Smith first gained popularity in Playboy, when she won the title of 1993 Playmate of the Year. She modeled for fashion companies including Guess, H&M, Heatherette, and Lane Bryant.
Any image of her is great because she was great.This one is in her top ten.
3
Ashley Graham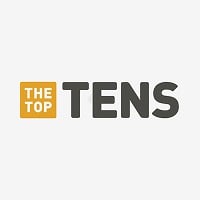 Ashley Graham is an American model. She has appeared on the cover of fashion magazines such as Vogue, Harper's Bazaar, Glamour, and Elle; and the Sports Illustrated Swimsuit Issue.
Ashley Graham is an American super model and body activist.
She has appeared on the cover of fashion magazines such as Vogue, Harper's Bazaar, Glamour, and Elle. In addition, she appeared in several Levi's campaigns. Graham has appeared on The Tonight Show with Jay Leno, The Late Late Show with James Corden, Entertainment Tonight, and CBS News and was interviewed by NPR about plus-size modeling. In 2010, Graham appeared in a controversial Lane Bryant T.V. commercial. The commercial received over 800,000 views on YouTube and was covered by news outlets such as The Huffington Post and the New York Post.
In 2016, she became the first plus-size model to appear on the cover of the Sports Illustrated Swimsuit Issue. She was also featured in DNCE's music video for "Toothbrush".
In 2017, she released a book, A New Model: What Confidence, Beauty, and Power Really Look Like.
She is a real woman.
Her previous image was much better.
It's a person, not a character...
4
Christina Hendricks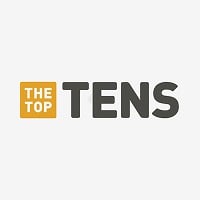 Christina Rene Hendricks is an American actress. She is best known for her role as Joan Holloway in the AMC drama television series Mad Men, for which she has been nominated for six Emmy Awards.
Beauty is in the eyes of the beholder and each of us have our own preferences on what body shapes can be perceived as beautiful. But if anyone who knows anything about science and social psychology would tell you that having curves are more attractive.
If you open men's magazines, you will find that the type of models being used there are very different from the ones in female magazines.
In a research conducted in 2013 from the University of Nebraska-Lincoln, it was found that bodies with larger breasts, narrower waists and bigger hips often prompted longer looks from men and these women were also given more positive personality ratings. Researchers at the Georgia Gwinnett College and the University of Texas at Austin even go as far as to share that curvy women reward the male brains the same ways a drug does.
5
Leanne Crow
Leanne Crow is a pin up and glamour model, born in Sunderland, England. Her career started in 2009 when she vied to become The Sun Page 3 Idol, but failed to win. On April 2, 2010 she became the newest featured model at the glamour site PinupFiles. In 2010 she appeared in her first photoshoot and video for DDF Busty, and also posed as an armed fighter for Actiongirls in a photoset titled "Busty Warrior". In 2011 she posed for Score and titled her first photoset "Breast Royalty." In July 2011, Leanne indicated that she would shortly cease topless modelling to concentrate on lingerie and swimwear modelling and after this her output of topless photoshoots has increased.
She appeared as a guest star in The Eric Andre Show.
Crow has more than 1m followers in her instagram.
The British glamour model has an awesome curvy body.
State-of-the art big breasted beauty.
6
Ashley Ellison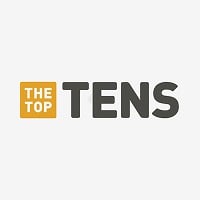 Ashley Sage Ellison is a Northern English nude model.
She's super.
7
Ashley Adair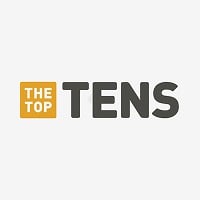 8
Anastasia Kvitko
Anastasia Kvitko is a Russian glamour model and entrepreneur.
Kvitko moved from Russia to the United States to pursue modeling first in Miami, then in Los Angeles. She is famous for her 38-24-42 figure. After being turned down by multiple modeling agencies, instead of vowing to lose her curves, she has turned them into her trademark.
She has been bashed by critics and followers who claim that she is deliberately modelling herself on reality star Kim Kardashian. She said in an interview: "I like Kim Kardashian but I don't quite like being compared to her-she is far behind me." I agree. Is it possible to compare a 1.75 m (5'9") woman with a 1.58 m (5'2")?
Ultra sexy.
9
Inna Kulin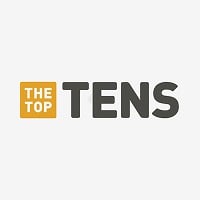 The Russian beauty is really amazing.
10
Cinthia Mulherao
She's the sexiest amazon goddess.
Ana Lúcia Barbosa is the real name of this unique voluptuous beauty, known to amazon modeling world from the late 2000s. Her body of 6 ft 8 1⁄2 in (2.04 m) tall barefoot and 270+ lb (123 kg) weight as her impressive strength gave Cinthia the opportunity to become famous when she moved to Europe. Based on Milan, Italy she travels around the world offering shows of domination. "There's no shortage of willing clients happy to pay me sit on them, wrestle them or pick them up" Cinthia said to Barcroft T.V..
But also MMA, jiu-jitsu, karate or boxing are included in her sessions. However, she insists nothing sexual takes place between her and her fans, male or female.
Although some sources (HuffPost, Daily Mail) described her as of 14 stone of weight, this is not confirmed.
But one thing is sure: Cinthia Mulherão, is a dominating presence in the modeling industry.
The Contenders
11
Sophie Dahl
Great body.

P. S. I read as a comment that Beyonce is a... goddess (! ). For whom? I think for men like Dustin Hoffman or Bruno Mars...
12
Hunter McGrady
She's a goddess.
SHE'S PERFECT.
It would be nice to see her image of May 03 here.
13
Beyonce Knowles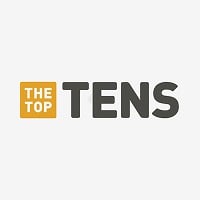 Beyoncé Giselle Knowles-Carter, is an American singer and actress, who started out in the popular pop/r&b girl group Destiny's Child. They had multiple top 5 hits such as "No, No, No", "Say My Name", "Bills, Bills, Bills", "Survivor", "Independent Women", "Bootylicious", and "Jumpin', Jumpin" from ...read more.
Very overrated...
Damn
Um...have u seen her?! She's a goddess!
14
Charlotte Coyle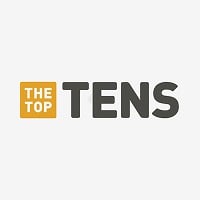 Charlotte Coyle is a plus-size model from Derry, Northern Ireland.
She has appeared in ads for Torrid and Marks & Spencer, in an editorial in the U.K. edition of Good Housekeeping magazine, and starred in a Channel 4 documentary titled Fat Beauty Contest (broadcast August 10, 2006) in which she organized Britain's first beauty contest for plus-size women and was subsequently re-broadcast on Channel One in Belgium.
She has also appeared on television on ITV's This Morning program, on the premiere episode of Russell Brand's Got Issues, and on Make Me A Supermodel Extra, and has been interviewed on BBC Radio and on the Richard & Judy daytime talk show.
Charlotte stands out for being a size 18. But she makes no apologies for her size, nor does she plan to lose weight. "I'm very comfortable with my weight now. It used to affect me a lot when I was younger, but as I got older I realised I was never going to be skinny," she reclects.
15
Rachel Aldana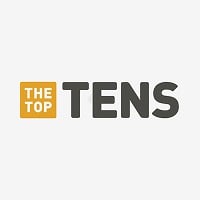 British glamour model (not a pornstar). She has an amazing curvy body and awesome breast.
16
Kelly Brook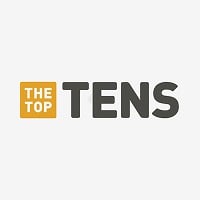 Kelly Brook is an English model, actress and television presenter best known for her roles in the 2010 horror comedy remake Piranha 3D and in the NBC sitcom One Big Happy.
Kelly Brook was considered as the most beautiful woman in the world, according to the study held in 2016. Researchers from the University of Texas spent two years searching for the ideal female figure and found out that it looks exactly like that. Scientists have tested several parameters, including height, weight, length of hair and face shape. Suddenly it became clear: a figure that every second woman considers "somewhat plump" is actually the one that comes closest to perfection and what they consider a "harmonious body". Kelly did not undergo any plastic surgeries. Nevertheless, her body really looks great: the woman literally buzzes with health. The Rochester born model has a height of 1.68 (5 ft 6 in) and measures 99-63-91.
But the perfect body doesn't mean that is the sexiest and obviously not with the sexiest curves...
17
Katya Zharkova
Katya Zharkova is a Belarusian plus-size model and actress.
Zharkova started modeling when she was 14 years old and is considered the first plus-size model of Belarus. Katya is known for her bare-skinned photo shoot by Plus Size Magazine with another skinny model to raise awareness for the young girls who lose confidence because of oversized body figures. She has appeared in and modeled for labels such as Forever 21, Silver Jeans and plus-size specialists Fashion To Figure.
In 2013, Zharkova was selected as one of Plus Model Magazine's Women of the Year for 2013 as an advocate for woman's choice to be healthy and not to subside to society's standards.
As an actress she took part in three films, the last A perfect 14 (2018) and co-produced one.
18
Iskra Lawrence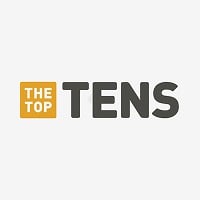 Iskra Arabella Lawrence is an English model. She is the managing editor at Runway Riot, a website meant to be an outlet for women of all shapes and sizes to learn about glamour.
19
Ivory May
Most beautiful plus size model ever.
20
Adele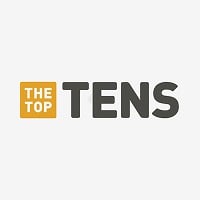 Adele Laurie Blue Adkins is an English singer and songwriter. Graduating from the BRIT School for Performing Arts and Technology in 2006, Adele was given a recording contract by XL Recordings after a friend posted her demo on Myspace the same year. She is best known with her international hit singles ...read more.
21
Johanna Dray
The French model is very attractive.
22
Dilyara Larina
Famous Russian plus size model, very beautiful.
Dilyara Larina is also known as Di Larina currently lives in Moscow but she was born in Ukraine. It is in Volgograd, at age 19, that she discovered she could be paid for her pictures. Her very first photo shoot paid her USD 100 and was invited by a female representative of a modeling agency by chance. Finally, she became the first international plus-size model from Russia. Dilyara has a degree in Psychology and the place of her work and photo shoots. She works as a Plus Size Model, T.V. Host, Actress, Fashion Expert, Plus Size Fashion Blogger and now owns her own Plus size Modeling Agency called "Plus Size Kitchen" which is the first of it's kind in Russia. In addition she is the author of "The Body of the Non-Standard" (2013).
Larina explains that for plus-size models, what is most important is not necessary being curvy, but having a beautiful face and inner strength. "The body of a beautiful, well groomed woman attracts male attention," she says.
23
Marquita Pring
Marquita Pring is a plus size model born in Albany, New York, USA.
Standing at 1.80 (5 ft 11 in), she had the perfect measures to be a curvy model and that has allowed her to keep her lifestyle without too many sacrifices. Her biggest achievement for now has been to model for Jean Paul Gaultier during the Paris fashion week. She has also worked in Italy for Persona. She'd like a work opportunity that focuses entirely on her face.
Her style advice "It doesn't matter what shape you have or the size you wear, whether you're skinny or curvy, tall or short. The important thing is to be happy, to feel comfortable in your own skin. I always say it because I would have never gotten here if I hadn't had confidence in myself. I've always taken lots of care of myself, what a woman wears is the distinct image of how she feels inside and what she wants to communicate to the outside world. If you have confidence in yourself and if you're happy, it doesn't matter what others ...more
24
Katy Perry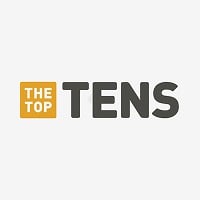 Katheryn Elizabeth Hudson, professionally known by her stage name Katy Perry, was born on October 25, 1984 in Santa Barbara, California. She is a singer, songwriter, actress and an ambassador on one of the most popular companies of now, UNICEF. ...read more.
What an image image...
Dou you have something AGAINST her?
25
Jada Sezer
Jada Sezer is a British Plus Size Model, Reality Television Personality, Co-Host, Mental Health Campaigner, and Instagram Star from London. She has currently signed a deal with "Wilhelmina Models Agency".
Furthermore, the plenty of curves (1.76 m, 94 kg) model started her career with Models1 UK. The company established her as a social media influencer and connect Sezer with photographers.
Later, the model started to appear in big magazines such as Vogue. She also became the face of L'Oreal True Match Foundation campaign.
She graduated with a Bachelor of Science degree in Counselling Psychology.
Later, the model earned her MA degree in Child Psychotherapy.
She also runs a podcast named "Unsubscribe" where she tries to help people achieve a positive mindset.
26
Celina Lorenz
Celina Lorenz is a model and actress based in NYC. She has graced the pages of Elle, InStyle, Glamour, Figure, Prevention, and Plus Model Magazine. She has appeared on Access Hollywood, The View, Fox News, The Queen Latifah show, and broadcasted nationally, via satellite, to local T.V. stations showing plus-size clothing. Celina has traveled the country and the world for her long and steady career. She looks forward to continuing to be a representative of fuller figure women and reshaping the standard of beauty.
"If you look back at Sophia Loren, Jayne Mansfield, and Marilyn Monroe, all those voluptuous starlets from decades ago, they were incredibly vivacious, curvaceous, sensual, and so feminine! Honestly, it's my experience that men love curves", Celina Lorenz said in an interview.
27
Penny Brown
Penny Brown (also known as Penny Underbust) is an Australian fetish and cosplay model.
She currently runs a Patreon, offering exclusive monthly photosets, signed and kissed prints as well as various merchandise from Japan. She also does "Fanservice Fridays" on her Youtube channel.
28
Linsey Dawn McKenzie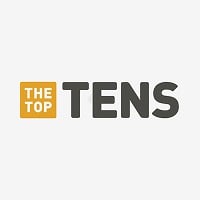 Linsey Dawn McKenzie is an English glamour model, pornographic performer, and television personality who made her topless modelling debut in the Sunday Sport tabloid newspaper on her 16th birthday in 1994. Known for her naturally large breasts, she went on to feature in a wide range of adult magazines, websites, broadcast media, and videos, including hardcore pornography productions after 2000. She has attained minor celebrity status in the United Kingdom, where she has appeared on a number of mainstream television programmes, such as They Think It's All Over, I'm Famous and Frightened!, The Weakest Link, and Celebrity Four Weddings. She has also appeared in documentaries about the lives of glamour models and was featured in Martin Gooch's 2002 film Arthur's Amazing Things.
29 Laura Orsolya
30
Rihanna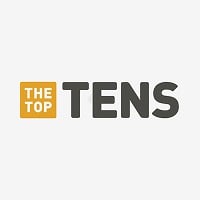 Robyn Rihanna Fenty is a Barbadian-American pop singer. Born in Saint Michael and raised in Bridgetown, she first entered the music industry by recording demo tapes under the direction of record producer Evan Rogers in 2003. She ultimately signed a recording contract with Def Jam Recordings after auditioning ...read more.
I think the only sexy part of her body is her feet.
31 Alexandra Moore
32
Ashley Alexiss
ASHLEY ALEXIS SMITH (if you prefer).
P. S. There is a lack of images in this list, although the 'improvments' amazed me...
33
Jessica Alba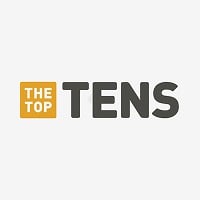 Jessica Marie Alba is an American actress, model and businesswoman. She has won various awards for her acting, including the Choice Actress Teen Choice Award and Saturn Award for Best Actress on Television, and a Golden Globe nomination for her lead role in the television series Dark Angel.
34
Jowita Zienkiewicz
She is one of the most beautiful women on the planet! Her eyes, face, and fantastic body, wow!
Prettiest plus size model and also with very sexy curves.
35
Leona Lewis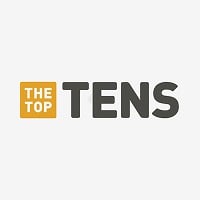 Leona Louise Lewis is a British singer, songwriter and animal welfare campaigner. She was born and raised in the London Borough of Islington, London, England where she attended the BRIT School for Performing Arts and Technology.
36
Kat Dennings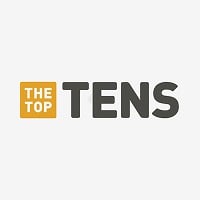 Katherine Litwack, known professionally as Kat Dennings, is an American actress. Starting with a role in an episode of the HBO dramedy series Sex and the City, Dennings has since appeared in the films The 40-Year-Old Virgin, Big Momma's House 2, Charlie Bartlett, Raise Your Voice, The House Bunny, Defendor, ...read more.
37
Kristina Yeo
Kristina Yeo is a Canadian model and mental health activist. The gorgeous top model is well established in the industry since early 2010s and brings that experience to bear in a most effective manner. Kristina also happens to have a very curvaceous appearance and she uses it in a most stylish and effective manner. This beauty had the honor of covering the first issue of the Canadian publication Dare Magazine.
Kristina says: "The most beautiful gift girls were given is confidence. No matter what size, when a girl is confidant, she can do whatever she pleases".
Kristina Yeo is an inspirational and courageous woman who's level of empathy and compassion towards others has exponentially increased as a result of her own life.
38
Georgia Pratt
Georgia is a successful plus-size model currently residing in New York, and also comes from a design background in fashion having grown up in New Zealand,where she was born.
She studied fashion design at university and began to make womenswear during her senior year. She worked for designer Kristine Crabb after finishing school.
"People put so much emphasis on the media and how much the media comments on body image and how much responsibility the media has on the way we view health and beauty today but I know for a fact that the immediate women in your life - mothers, sisters, aunties, your friends - are the women who are directly responsible for your body image and how you view yourself", Georgia Pratt says.
39 Lauren Goodger
40
Lucy Pinder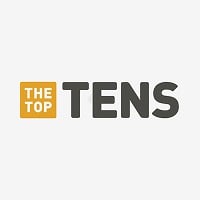 Lucy Katherine Pinder is an English model and actress. She came to prominence in 2003 after being discovered by a freelance photographer on Bournemouth beach and has appeared in such publications as FHM, Nuts, Loaded, and the Daily Star.
41
Sarah Slick
Sarah Slick is an American plus size model.
Standing at 1.80 m (5 ft 11 in) and measurements of 49DD-40-48 in, is one of the most representative beauties that is called TCW (Tall Curvy Women).
But except a hot body, the brown haired Sarah is very pretty and amazingly attractive.
42
Kate Wasley
I thought that the comment of Kate Wasley was more important than the comment for the list maker...
Great body.
P. S. This list is the most ridiculous managed from the responsible:
Fake top ten months ago,the original number 1 out of the top ten now, always deleted votes, double counting system
You have to know that I like stats and I knew from the beginning the number of votes needed to the top (as happens with other lists).
This list was in page 32 before I started voting and now is in 10-11.
You only got.
SHAME ON YOU ( indeed I wanted to say something else not polite as you were the worst list maker).
Kate Wasley is an Australian body-positive model and social media personalality. She is a part of the initiative called Any Body which encourages women regardless their shape.
She made history as the first curve model to walk in AMP Capital Swim + Resort series.
The Perth model has been on a sensational career trajectory in 2018, setting a new standard for sexy curve models and even scoring herself a spot in the Sports Illustrated swimsuit edition.
And while some models wage war on big-name brands, Wasley just continues to run her own race, gaining legions of followers.
Kate Wasley says "It's important to remember that health as defined by the World Health Organisation as 'a state of complete physical, mental and social well-being and not merely the absence of disease or infirmity'.
"AKA live your life, make healthy choices, enjoy your friends and family, try new food, screw what people think, eat ice cream if you want to and BE KIND TO YO'SELF."
43
Alicia Keys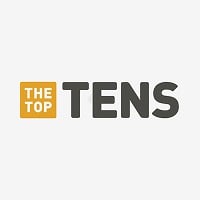 Alicia Augello Cook, known by the pseudonym Alicia Keys, is an American singer, songwriter, record producer, and actress.
44 Angel DeLuca
45 Helen Flanagan
46 Jessica Wright
47
Jennifer Love Hewitt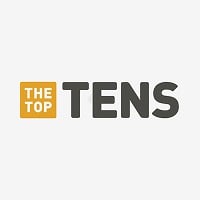 Jennifer Love Hewitt is an American actress, singer, songwriter, producer and director. Hewitt began her career as a child actress and singer.
48
Lacey Chabert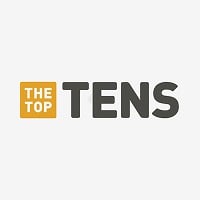 Lacey Nicole Chabert is an American actress, voice actress and singer. She first gained prominence as a child actress on television for her role as Claudia Salinger in the television drama Party of Five.
49
Tess Holliday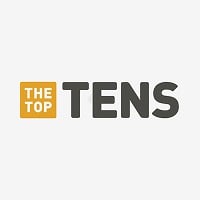 Ryann Maegen Hoven, known professionally as Tess Holliday and formerly known as Tess Munster, is an American model, blogger, and make-up artist based in Los Angeles.
Sexiest BBW ever.
50
Drew Edelman
Basketball player, awesome body.
Although not a typical celebrity, I proposed the American - Israeli professional basketball player for this list as she has a great curvy body.
Standing at 6 ft 4 in and voluptuous built (according to one source her weight is 265 lb-120 kg), Drew played for UCSB college (NCAA) and then (2018) moved to Israel and played for A. S. Ramat Hasharon.
As a nember of the USA team, she earned a gold medal and the MVP award in both the 2017 and 2013 Maccabiah games.
PSearch List