Top 10 Celebrity Look Alikes
Wopwop
The Top Ten
1
Chloe Grace Moretz / Jackie Evancho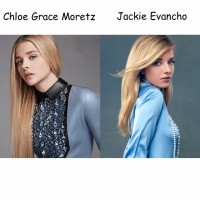 Evancho is a lot prettier.
Like Brit Marling's little sister.
They look NOTHING alike to me. - 150040
Nah. - TheFourthWorld
2
Billy Bob Thornton / Timothy Olyphant / Taylor Kitsch
Someone add Melissa McCarthy / Rosie O' Donnell
Taylor doesn't look like Billy Bob, but Timothy does - 445956
WOW how can two people that are NOT related look SO much alike
Was just thinking this exact thing
2 Comments
3
Richard Hammond / David Tennant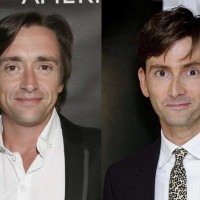 Richard is handsome, David is disgusting - 445956
.. More Richard Hammond is a good looking version of David Tennant
When David Tennant appeared on Top Gear, Jeremy Clarkson stated that David was "a good looking verion of Richard Hammond".
I love David tennant because his role in doctor who but also in the show Grace point. I 💜 U David!
Love your biggest fan
MELODEE
4
Zooey Deschanel / Katy Perry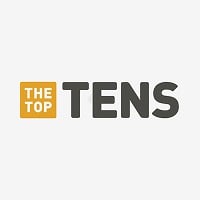 Zooey Claire Deschanel is an American actress, singer-songwriter, model, and producer most known for her deadpan comedy roles in the films The Good Girl (2002), The New Guy (2002), Elf (2003), The Hitchhiker's Guide to the Galaxy (2005), Failure to Launch (2006), Yes Man (2008), and (500) Days of Summer ...read more.
Katy looks different now - Aleca
Zooey looks a lot like Katy from 2008-10, but Katy's looked very different ever since.
Zooey is prettier - Userguy44
5
Gwyneth Paltrow / Mia Wasikowska / Cate Blanchett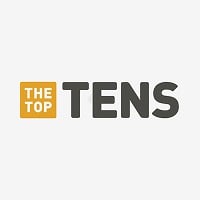 Cate is pretty, Mia and Gwyneth aren't - 445956
Wasikowska and Blanchett are much more beautiful than Paltrow.
No suprise that Mia Wasikowska has shades of Blanchette and Paltrow given her alluring accent and cute smile.
6
James May / Stephen Fry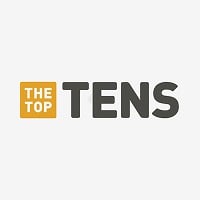 I don't really see it.
Yeah, I guess - 445956
James May aka Top Gear's Captain Slow / Stephen Fry AKA Mycroft Holmes in Sherlock Holmes: A Game of Shadows.
7
Will Ferrell / Chad Smith
I like this comparison. I also like David Boreanaz/Craig Sheffer, since this list isn't adding more comparisons now.
Definitely.
8
Amy Adams / Isla Fisher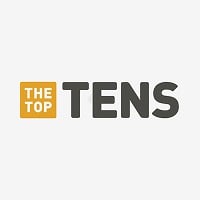 Isla has bigger eyes, literally nothing else is different - 445956
They actually do look quite similar.
Apart from their red hair and their short height there's no much look-a-like. Amy Adams is for sure the talented and pretty one.
9 Javier Bardem / Jeffrey Dean Morgan
10
Henry Cavill / Matt Bomer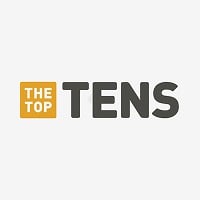 Cavill is much more masculine, and Bomer's the better actor.
The Contenders
11
Logan Marshall-Green / Tom Hardy
I was going to add this if it wasn't here. - Britgirl
12 Holliday Grainger / Eleanor Tomlinson
13
Mila Kunis / Emma Stone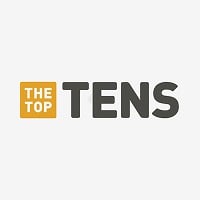 Coincidentally, they're good friends.
There faces look so similar - Aleca
Maybe they're look alike ( I have doubts about that ) but if it is than it's for sure that Emma Stone is the pretty and talented one.
They have the same face, but nothing else looks alike about them - 445956
14
Minka Kelly / Leighton Meester
Minka is definitely prettier!
15
Dara Ó Briain / Al Murray
Have you seen them both on QI or Mock the Week?
16
Natalie Portman / Keira Knightley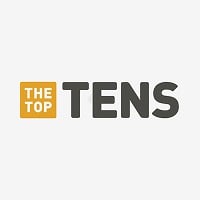 Natalie Portman is an actress, film producer and film director with dual American and Israeli citizenship. Portman is best known for her roles as Padmé Amidala in the Star Wars prequel trilogy and Nina Sayers in Black Swan. She won an Academy Award, a Golden Globe Award, and a Screen Actors Guild Award, ...read more.
I have always thought this. I use to think the same girl who did Star War, did Pirates. If it wasn't for the height difference, I would have gone on believing it.
17
Nicole Kidman / Naomi Watts
Kidman is prettier.
They are best friends but they don't look a like at all. And certainly not in their height. When you see petite Naomi Watts next to Nicole Kidman it's like Naomi Watts is a child. And Naomi Watts is 100 times more prettier than Nicole Kidman.
18
Zachary Quinto / Eli Roth
They've definitely got their similarities, but Roth is a bit better looking.
19
Nigella Lawson / Anne Hathaway
Lawson is a lot prettier.
20
Matt Smith / Benedict Cumberbatch
They both are very unique-looking, that's for sure.
Nope. - TheFourthWorld
21 Martin Lawrence / Chris Tucker
22
Christopher Mintz Plasse / Richard Osman
Mclovin from Superbad is essentially a younger version of Alexander Armstrong's Pointless friend Richard.
23
Robert Downey Jr. / Johnny Depp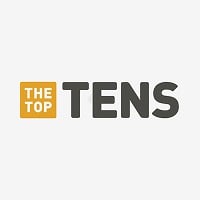 Ew! That is too weird!
I kinda see the resemblance - WWEWBMortalKombatFan
That's scary - Aleca
24
Sebastian Stan / Mark Hamill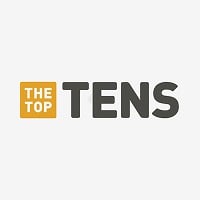 Mark should play as Sebastian's father. lol - TheFourthWorld
Sebastian does look like 70s Mark Hamill, but this is photoshopped - 445956
25
Paz Vega / Penelope Cruz
I definitely see this.
26 Rhona Mitra / Kate Beckinsale
27
Daniel Radcliffe / Elijah Wood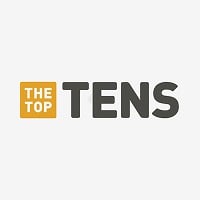 That picture looks photoshopped
Is Elijah wood Frodo?
Sometimes... - TheFourthWorld
28
Jonah Hill / Seth Rogen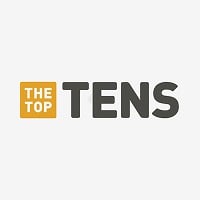 They aren't that similar-looking, but I confuse the two of them all the time.
I don't see it. - JCHOW
29
Andres Iniesta / Karl Pilkington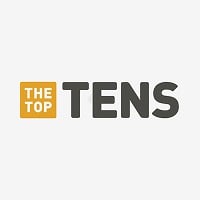 30 Will Ferrell / George Bush
31 Lily James / Rachel McAdams
32
Nick Nolte / Gary Busey
No one looks like Gary Busey.
33
Leonardo DiCaprio and Jack Nicholson
How?
34
Isaac Newton and Robert Plant
I also had that though
35
Margot Robbie and Jaime Pressly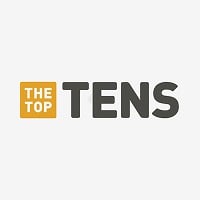 Margot is much better looking.
36
Tim Tebow / Lee Dewyze
No. The DeWyze guy is hideous.
37
John Hamm/Michael Fassbender
Hamm is so much sexier it's not even funny. I don't see it at all.
38
Emily Kinney / Evanna Lynch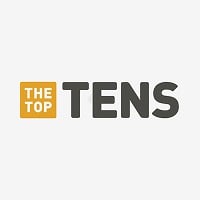 Yeah... kinda. - TheFourthWorld
39 Matt Baker / Ant & Dec
40
Selena Gomez / Lucy Hale
I don't see it.
They are nothing alike but I love them both.
OMJ! These two girls look alike! My fave is selena because she is more prettier than Lucy although Lucy is very pretty. Pretty little liar! But on the other hand both look gorgeous!
Iknow right they look a lot alike the weird thing is is that lucy hale guest starred in 2 wizards of waverly place episodes
1 Comment
41 Elijah Wood and Mischa Barton
42 Selena Gomez and Becky G
43 Tracy Morgan and Doug E. Fresh
44 Lionel Messi and Yasir Shah
45
Brad Pitt / Chris Hemsworth
Hemsworth is more masculine.
46
Reese Witherspoon / Alicia Silverstone
Silverstone is a lot prettier. I'd say she was more like Drew Barrymore when younger.
47
Steve McQueen / Daniel Craig
Years apart but almost identical.
48 Myles Kennedy / Kevin Bacon
49 Emily Blunt / Kristen Wiig
50
Salma Hayek / Penelope Cruz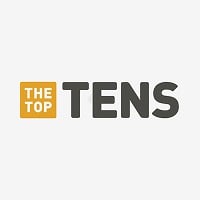 Cruz is more similar to Paz Vega.
PSearch List
Related Lists
Top Ten Flags Around the World That Look Alike
Top Ten WWE Superstar Look Alikes
Top Ten Pokemon That Look Alike
Top 10 Male and Female Celebrities Who Look Alike
List StatsCreated 29 Sep 2012
Updated 11 Sep 2019
400 votes
138 listings
7 years, 78 days old

Top Remixes (12)

1. Sebastian Stan / Mark Hamill
2. Amy Adams / Isla Fisher
3. Zooey Deschanel / Katy Perry
TheFourthWorld

1. James May / Stephen Fry
2. Richard Hammond / David Tennant
3. Gwyneth Paltrow / Mia Wasikowska / Cate Blanchett
Hamster

1. James May / Stephen Fry
2. Richard Hammond / David Tennant
3. Gwyneth Paltrow / Mia Wasikowska / Cate Blanchett
jezza0
View All 12
Error Reporting
See a factual error in these listings? Report it
here
.