Top 10 People and Characters Whose Name Begins with the Letter "D"
The Top Ten
1
Dwight D. Eisenhower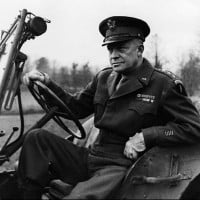 Dwight David "Ike" Eisenhower was an American politician and general who served as the 34th President of the United States from 1953 until 1961. He was a five-star general in the United States Army during World War II and served as Supreme Commander of the Allied Forces in Europe.
2
Dwayne The Rock Johnson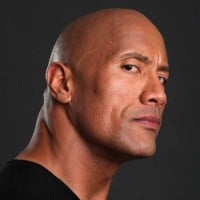 Dwayne Douglas Johnson, also known by his ring name The Rock, is an American and Canadian actor, producer and semi-retired professional wrestler, signed with WWE.
Fun fact: his birthday is on the same day as mine
A meme legend
da rock there now his name begins with a d.
3
Donald Trump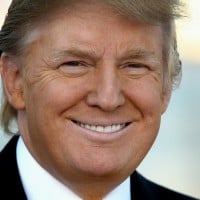 Donald John Trump (born June 14, 1946) is an American businessman, television personality, politician, and the 45th President of the United States. Born and raised in Queens, New York City, Donald J Trump received an economics degree from the Wharton School of the University of Pennsylvania in 1968. In 1971, Donald Trump took charge of his family's real estate and construction firm, Elizabeth Trump & Son, which was later rebranded as The Trump Organization. During his career as a businessman, Donald Trump has built, renovated, and managed numerous office towers, hotels, casinos, and golf courses. He owned the Miss USA and Miss Universe pageants from 1996 to 2015, and has lent the use of his ...read more.
4
Don Knotts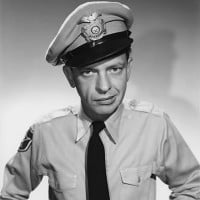 5
Darth Vader - Star Wars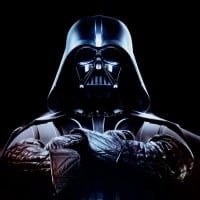 Darth Vader is a Star Wars character and the main antagonist of the first three original Star Wars films and the main protagonist of the Star Wars prequel trilogy under his original name Anakin Skywalker. He had been trained as a Jedi but defected to the Sith lord and Galactic Chancellor Palpatine. ...read more.
One of the best characters ever
6
Derek Jeter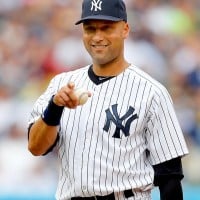 Derek Sanderson Jeter is an American former professional baseball shortstop, current businessman and baseball executive who is the chief executive officer and part owner of the Miami Marlins of Major League Baseball.
7
David Bowie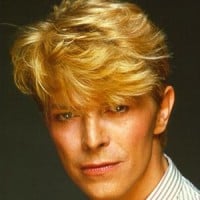 David Robert Jones, known professionally as David Bowie (January 8, 1947 - January 10, 2016) was an English singer born in London, the son of a fundraiser and a waitress. He is credited for his experimental and creative musical discography which has won praise and accolades for many critics and fans. ...read more.
8
Dolph Lundgren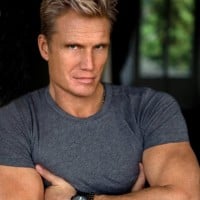 Hans "Dolph" Lundgren is a Swedish actor, director, screenwriter, producer, martial artist, and chemical engineer.
9
Doctor Doom - Marvel Comics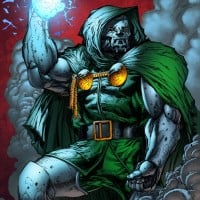 Doctor Victor Von Doom, better known as Doctor Doom, is a fictional supervillain appearing in American comic books published by Marvel Comics. The character usually is a villain of the Fantastic Four. He debuted in The Fantastic Four #5.
10
Dean Martin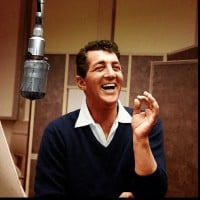 Dean Martin was an American singer, actor, comedian, and producer. One of the most popular and enduring American entertainers of the mid-20th century, Martin was nicknamed the "King of Cool" for his seemingly effortless charisma and self-assurance.
The Newcomers
? Dohwan (Ciipher)
?
Dave Bickler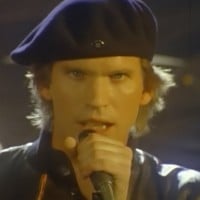 The Contenders
11
Darth Maul - Star Wars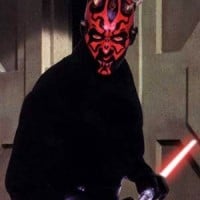 Darth Maul is a fictional character in the science fiction franchise Star Wars. Trained as Darth Sidious's first apprentice, he serves as a Sith Lord and a master of wielding a double-bladed lightsaber. Darth Maul debuted in Star Wars Episode I: The Phantom Menace, and has made subsequent appearances in Star Wars: The Clone Wars, Star Wars Rebels, and Solo: A Star Wars Story.
12
Dana Dufresne - The Loud House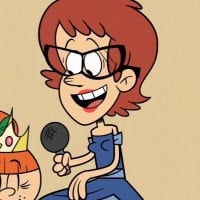 Formerly known as Donny Dufresne who the show transitioned into a woman as a result of her voice actress transitioning from a man to a woman in real life.
13
Darth Sidious - Star Wars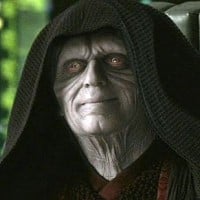 Sheev Palpatine (also known by his Sith identity Darth Sidious and publicly as Senator Palpatine, then Supreme Chancellor Palpatine, and later Emperor Palpatine) is a fictional character and one of the primary antagonists of the Star Wars franchise, mainly portrayed by Ian McDiarmid.
14
David Bryan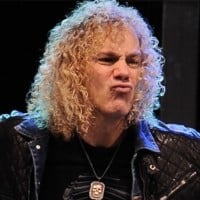 David Bryan Rashbaum, best known as just David Bryan, is the keyboard player of the popular American Rock band Bon Jovi, with which he has also co-written songs and performed backing vocals.
15
D.W. Read - Arthur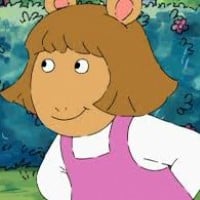 16
Dengar - Star Wars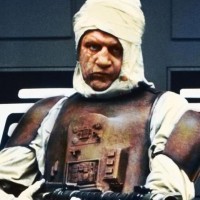 17
Donkey Kong - Donkey Kong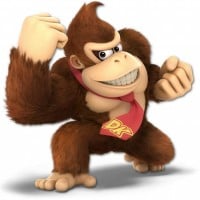 Donkey Kong is an arcade game released by Nintendo in 1981. It is an early example of the platform game genre, as the gameplay focuses on maneuvering the main character across a series of platforms while dodging and jumping over obstacles.
18
Deidara - Naruto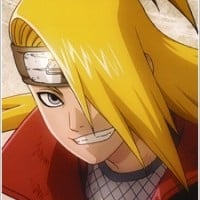 Deidara is a fictional character from the Naruto universe created by Masashi Kishimoto and developed into a media franchise, which consists of a series of manga, anime, soundtracks, OVAs, movies, video games, and other collectibles.
This artist is a work of art. He, and Bakura from Yugioh, are my favorite anime characters. I actually discovered The Top Tens, when I was looking for polls on which I could vote for Deidara.
19
Darcy Homandollar - The Loud House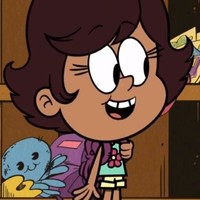 Lisa's friends first introduced in the episode "Friend or Faux"
my favorite non loud kid.
20
Danny Phantom - Danny Phantom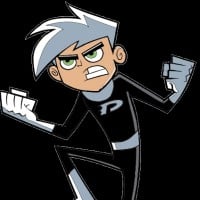 Daniel "Danny" Fenton, also known by his alias Danny Phantom, is the half-human/half-ghost protagonist of the television series Danny Phantom. As the ghostly superhero Danny Phantom, he protects the citizens of Amity Park from the dangerous ghosts of the Ghost Zone.
He is so hot and he should be number one he is the best.
21
Dormammu - Marvel Comics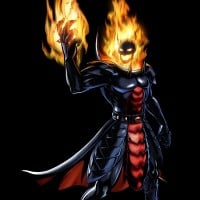 22
Daffy Duck - Looney Toons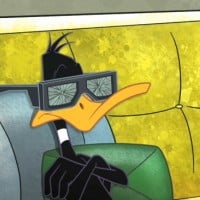 Daffy Duck is an animated cartoon character produced by Warner Bros. Styled as an anthropomorphic black duck, the character has appeared in cartoon series such as Looney Tunes and Merrie Melodies, where he usually has been depicted as the best friend and occasional arch-rival of Bugs Bunny.
23
Duke Devlin - Yu-Gi-Oh!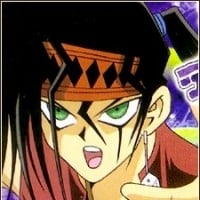 Fancy-looking dice master. He's one of my favorite anime characters.
24
Don LaFontaine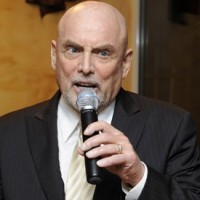 25
The Doctor - Doctor Who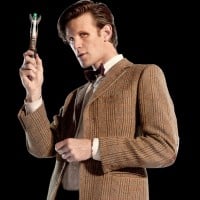 The Doctor is the title character and protagonist in the long-running BBC science fiction television series Doctor Who.
PSearch List