Best Child Actors & Actresses On Indian Television
1
Siddharth Nigam
No Words Siddharth Nigam
One and only Sid...
Believe in yourself...
His flexibility is so unique, he acts very expressively and he will always be an innate actor. BE THE ONE AND ONLY.
He is a really good actor and is shining so brightly at such a young age. Being both gymnast and an actor, I appreciate him a lot and hope for his best
One of the most coolest young dude on television... you resemble Emperor Ashoka.. Fan of your acting skills
2
Anushka Sen
Your smile is adorable
Keep smiling
What you want in your life you achieve that
She is cute and talented actor
Ansuhka is very very talented and beautiful she is just adorable in this world...May god she will our next generation miss universe and star in the world.
Awesome, cute and lovely actress
3
Dev Joshi
Yes he is unique from all child actors and actresses because when I visited his instagram account I found that everything related with life hope possibilities and feelings
Best, honest. Hardworking, deserves the first place. He is loyal to his fans always
He is the most wonderful person and future biggest super star
Amazing fabulous and handsome and very hard working actor I love all you dev
4
Jannat Zubair Rahmani
Your beautiful and you get everything what you want in your life
Amazing acting and expression
She is the best... Always wowed us with her performance. She is Such a good actress. I just love her acting and everything she does
LIke a goddess more beautiful among all other child actress
She is most beautiful and cutest girl in the universe...
She is in my heart..
Jannat is my love.
I had never seen like Jannat
She is best...love you Jaanu
5
Faisal Khan
His dancing is just wow,I think that he will the next winner of world dance championship.
After mesmerizing the audience with his superb dance moves... He setting up bench marks in acting too..
Amazing talent... With such super expressions that too in his first show.. And he is so much in character that..
May god bless him and take him to amazing heights..
Keep it up Faisal..
Blowing and up to the point actor and dancer
Faisal Khan is pretty amazing but I feel that Dev Joshi deserves just as much as this. He is extremely amazing and deserves as many votes as possible.
6
Avneet Kaur
Avneet kaur is most beautiful talented intelligent honest cute awesome and my favourite actress
Means you are as much as we say your beaty your smile. I with that may you be my sister
Most beautiful she is like my girl friend so I amaze that both are twins avneet is indian beauty she is my beauty. Avneet is most beautiful. I want spouse like avneet mind it like avneet
She is the cutest child actress
7
Nidhi Bhanushali
She beautiful and gorgeous actress
Awesome actor and also has good fashion sense
She is a good actor and she is very pretty
You are so sweet nidhi
8
Ashnoor Kaur
I am your big fan
You are so cute and your acting is amazing
I like your dressing 🥰
She should be the first one
Adorable girl and also hardworking in her real life
Beautiful & talented girl.
9
Tunisha Sharma
Beautiful actress
Most prettiest and cutest actress
She is nice
Tuni is so cute.
10
Reem Sameer Shaikh
She's like, so pretty, so talented and she has a very nice behaviour as well. And I'm saying that because I know as I've personally met her and seen that she's wonderful. Seeing her in reality shows, with different characters doesn't really define her. She is very different and realistic and my most favourite actor. Love you lots, Reem.
She is the most epic child actor I have ever seen
She is as beautiful as her so as her acting skills
She has a bright future ahead
Love you reem
Beautiful reem sameer shaikh.& number 1 best actress
Beautiful reem
The Contenders
11
Roshni Walia
You are best. keep it up
She is just fab and her acting is very impressive
You are the best.
Roshni is the best
12
Shivam Roy Prabhakar
The one and only actor who talk nicely to everyone love you sir
No doubt he is a fabulous actor and has a dynamic personality. Best as always.
He is the best of all. He always talk nicely. I have met him many times. He is really down to earth person. Overall he is the best.
He should be always on top as I read about his struggle in an interview and a very good actor as well.
13
Amrita Mukherjee
The show"Bade Achhi Lagte Hain" became more famous after her entry.
14
Bhavesh Bhalchandani
Very cute, cool and handsome actor
Very cute and handsome child actor
I love you bhavesh
Cool,dashing,smart, handsome, awesome and superb actor
15
Sumedh Mudgalkar
Instagram followers are always not the talent. Sumedh's talent is apart from others. He is so talented. Fit in every role, made for film industry. Born to be famous. A real, transparent and kind hearted person.
He is extremely talented and hardworking.
The cutest and genuine of all.
Sumedh is the best.
I love you sumedh
Because of his acting Radhakrishn is one of the best serial in India
Superb dancer and actor with great looks and a charming voice. The best ever. Love you!
16
Arshifa Khan
I like your innocent smile and your tik tok videos are awesome
Arishfa is a cutie pie and has a kind heart with a little childishness.
She is my favourite girl and my inspiration cute beautiful tarditinol love you arishfa
She is the best actor, she is cute little pretty girl.. Smart girl she is
17
Yugvijay Tiwari
He's so nice that he even replies me on Facebook so I vote for him he is very kind.
He's better than the others. I believe he's a nice person. Talks nicely. Just wanna met him once in a life seriously.
I like his looks cute and handsome and the way he sings in English accent! Is awesome...
I don't much know about the other actors nominated so I 100% vote for yugvijay tiwari.
18
Aditi Bhatia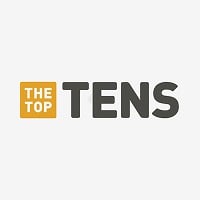 You are a mind blowing and your beautiful and cute
Amazing acting skills
Shes full of grace looks
Funny, cheerful and nice human
Love your smile
Very good looking
19
Deshna Dugad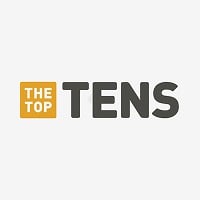 Simple and very innocent smile, effective performance and refreshing talent
Very nice performance also she is very cute and photogenic face god BLESS her for her future
She is very cute and innocent. Best child actress. No attitude and dedicated towards her profession.
She is really very hard-working and extremely beautiful I know that very well as I am her class teacher.She very well knows how to manage studies and her career
20
Rudra Soni
Your. Acting is good
Cute actor and also handsome
Smart and handsome actor
He is so handsome and I always adore him
21
Bhavya Gandhi
You are genius and very intelligent. You were so cute when you were little. You are great
You are very handsome & intelligent and also a very good actor.
He is very cute he is the 1 St best Actor in India television for me
I love tmkoe and you
22
Vishesh Bansal
The most talented actor
I love you as Surya putra KARNA excellent work
You are great actor
He has done many roles and is famous for his role as Budhha as Buddha and Addu in "Na Bole Tum Na Maine Kuch Kaha".
23
Sparsh Khanchandani
Best of luck sparsh love you
Very naughty girl in parvarish serial, cutee naughty
She has worked as young Iccha in "Uttaran". she was even seen in the movie "Meena:Half The Sky. sparsh had played the character of Raashi in "Parvarish" and she was also seen in "Dil Mil Gaye" as Sweety.
24
Aashika Bhatia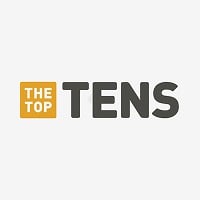 She is pretty girl in the world
She is a talened actress and one of the best tik-toker
Nice tiktoks
She is really talented girl 👧
Better than any other girl child actress
25
Ishita Panchal
She has worked as baby tapasya in uttaran. worked in many films like rama the saviour, bhoot n friends, ek vivahaisa bhi. Serials like naginn, woh rehne wali mehlon ki, amber dhara
26
Ritika Badiani
Your beautiful face and your confident is good in acting
Keep it up!
She is a beautiful actress
27
Sadhil Kapoor
Good n sexy acting
He is best
This chubby actor played the role of Ganesh in Life Ok's "Mahadev".
28
Namit Shah
Namit is best no one is like namit I love him me bestiii
I saw him in Baalveer and Suite Life Of Karan And Kabir. He was so cute in that.
He is an amazing actor...Lukn' very cute in Suite Life of Karan and Kabir! Have done a very good job as Harry Ahuja!
I love his acting he is so cute and sweet he cho cute in the suite life of kabir and Karanas kabir and baal veer as jai veer and also goldie ahuja matric pass as harry ahuja
29
Shruti Bisht
You are so cute&preety. I love your acting. Your smile is very nice. Love you my cute friend
U are cute and nice
YOU ARE SO NICE
love you
30
Sushmita Sen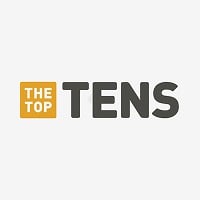 Sushmita Sen is an Indian film actress, model and the winner of the Miss Universe pageant of 1994. Sen was the first Indian to win the crown.
Great human
31
Tara Sutaria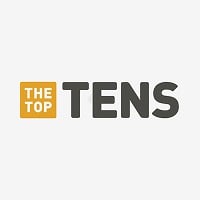 Tara is a singer,dancerand actor. She had worked in oye Jassi, the suit life of Karan and Kabir. She debut in 2019 with Student of the year 2
Jawani song
32
Adaa Khan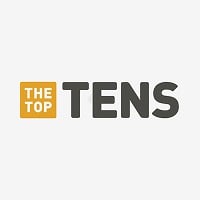 Where do I start from... Just love the way you are specially your smile
Keep smile you will always be blessed and supported
She is very beautiful girl
Adaa Khan is Super Gorgeous as Always and We Love her in Naagin as Shesha and We Loved her Character Kaali Naagin, In Positive Role also and Negative Role also, She Rocks Always On Television, and She Is Best Actress in This List 😘
33
Mallika Singh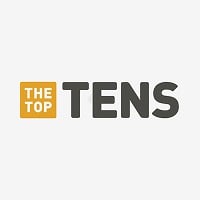 I thik she is in number 20 she is the most cutiest in the world I like her very much
Most cute
Mine favourite
The cutest in universe
34 Naman Jain
35
Darsheel Safary
Number 1 actor
36
Gracy Goswami
She is best and cutest actor.
She is cutest actress in T.V. show
37
Aakriti Sharma
You are Awesome AAKRITI
She is awesome and I love her acting in kulfi kumar bajewala
She is cute confident pretty girl from kulfi kumaar bajewala
Aakriti is very beautiful. Her acting is fabulous.😘😘😍😍 Her show is also very nice..😚😚
38
Jacqueline Fernandez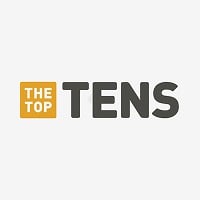 Jacqueline Fernandez is a Sri Lankan actress, model, and the winner of the 2006 Miss Universe Sri Lanka pageant.
The most beautiful person on earth
Adorable, superb, cute,girl,acting was ek no
39
Surbhi Jyoti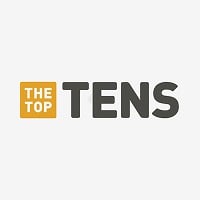 Surbhi Jyoti is an Indian television actress. She is known for her five roles in the TV series Qubool Hai.
Surbhi had worked in qubool hain in zee T.V.
The show was one of the best show in that show she had done 5 roles.She is famous from the name of Zoya. She had also worked in Ekta Kapoor's Naagin series. She is known as naagrani,Bela Sehgal,roohi.
Her nickname is fruiti
40
Ananya Agarwal
She has great acting ability in movies and T.V. shows and she will become a great actress in future I wish she become top actress
She is cute. She is so lucky to be a child actress.
41
Myra Singh
You are so cute and adorable child
You should achieve something in your life
She is very cute
Her role Amyra in Kulfi
Sooo cute yr, love you so much
42
Divyansh Dwivedi
Young child artist
Best child comedian
Best Comic timings
43
Shanaya Kapoor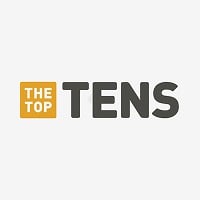 She is the daughter of actor Sanjay Kapoor. She is a good friend of Suhana Khan and Ananya Pandey. Her cousins are Sonam Kapoor Ahuja, Rhea Kapoor, Arjun Kapoor,Janhvi Kapoor and Khushi Kapoor.
44
Shivangi Joshi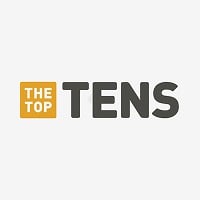 She is the best actor in television industry ❤️😍 we loves you shivangi joshi.. Your acting such wonderful in my favourite show Yeh rishta kya kehlata... My favorite jodi... #kaira❤️
45
Ruhanika Dhawan
Your smile is really very cute and sweet.
Excellent acting skills...
I love you Ruhi
She is very cute and she does very good acting
she is very intelligent
46
Aakash Nair
He is good actor
He is a good actor. Looking so nice.
47
Sparsh Shrivastav
Sparsh is such a nice actor. His acting was awesome in Shake It Up and Fear Files, he should not be on 26 position but on 1 position. Shake It Up is my favourite show. He looks very handsome.
U R Awesome Sparky. U R My Favourite Actor.
I love you your dance and acting
You're the Best Love Your Acts
48 Shubh Kalra
49
Uswa Anwar
Respect all Artist
She is the best child actor ever she is so so so cute
50 Ojas Godatwar
PSearch List