Best Children Of Bodom Songs
ozzydog12
The Contenders: Page 3
41
In the Shadows

I know for sure now that most people who have made comments on this site are just kids or people who are very new to Melodic Metal or Metal in general for that matter because they have put a Britney Spears cover song ahead of this fantastic song!

The entire album "Something Wild" I think is very underrated. I am not saying that this song should be in the top 5 but at least in the top 20 and not this far down!
The entire album is so underrated honestly... This is one of cob's best albums (with Hatebreeder and Follow the Reaper). I love the neoclassic feel of this album and believe that the C# tuning fits the band very well. This is one of their best songs! by the way my favourite tracks of this album are Deadnight Warrior, In the Shadows and Red Light In My Eyes Pt 1. The atmosphere on this album is really special. Cob never ever managed to give me the same feeling again (on Hatebreeder it is again a different experience and on ftr as well). I am really annoyed about the fact that people consider bodom's new stuff epic etc. The new stuff just doesn't match the first 3 albums. It seems as if the entire band has changed... (for the worse). I also don't like the fact that this album stands in the shadows (no pun intended) of hatebreeder and follow the reaper. It is equally (or almost equally) good. - metalfan1999
42
Not My Funeral

Awesome chorus and solo... awesome vocals... overall the best song off Relentless Reckless Forever! - alexitahmid
43
Was It Worth It?

34? This song is incredible
44
Scream for Silence

Beatiful Riff and lyrics
45
I'm Shipping Up to Boston

46
I Worship Chaos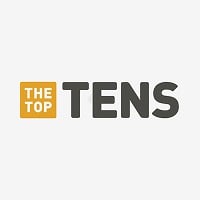 The new album deserves to be listened to. This song is way better than anything off blooddrunk or are you dead yet.
This is my new favorite cob song
47
Banned from Heaven

What, this is by far Number 1 for me. Angels don't kill number 1? Come on!
This is very much similar to every time I die... Deserves to be the 2nd
1-angles don't kill
2-banned from heaven
3-every time I die
4-not my funeral
5-are you dead yet?
Banned from heaven that far on list what is going on if this song not existed probly I wont be listening to children of bodom>
48
Punch Me I Bleed

Love the mood of this song all the way through. If screaming vocals can be pitch perfect, then that's how I would describe Alexi's work in the chorus. That combined with the melody of the chorus make this song intense. Solo is emotive and is one of my favourite Children of Bodom solos.
Why is this song not in top 10, Amazed to not find it there, this list is crazy! Who votes here man!
Needs More recognition! This deserves to be in top 10, It has the darkest feeling than most of the other songs do. Vote fellas vote it to the top.
This entire list is messed up... not the listeners' fault. Just too many badass songs. But in all their songs except two, I can find at least one musical phrase I wish was a little different.. these pure perfections are Punch Me I Bleed and every time I Die. Remember... Punch me every time, I bleed, I die!
V 3 Comments
49
Red Light In My Eyes, PT 1

50
Waste of Skin

One of the catchiest riffs I've ever heard. Great Song and stupidly good solo as always.
Come on! That amazing riff!
51
Taste of My Scythe

I really like this songs. I am a bit surprised that it is number 45.
Seriously how is this one not higher up. The melodies in this are amazing.
...his friends, and again, and on and on. - jammydan
52
Shovel Knockout

53
Somebody Put Something in My Drink

54
Northern Comfort

Northern comfort!
1. Northern Comfort
2. Kissing the Shadows
3. Aces High (cover)
4. No Commands (cover
5. Children of Bodom
55
Chokehold (Cocked 'N' Loaded)

Some awesome chorus riffs in this song. Love it.
HOW IS THIS SO LOW?!?
This song is great guys, great solo and great dueling keyboard and guitar, great chorus too.
56
Lil' Bloodred Ridin' Hood

What an epic song! Listen to the guitar solo, this deserves to be in the TOP 10
57
Cry of the Nihilist

58 Northpole Throwdown
59
Damaged Beyond Repair

Best song off their new album and one of the best overall - wolphert
60
Knuckleduster

PSearch List
Recommended Lists
Related Lists

Best Songs On Children of Bodom's Follow the Reaper

Best Songs On Children of Bodom's Hatebreeder

Best Songs From Children of Bodom's Halo of Blood

Children of Bodom Songs With the Best Solos

Best Songs from Children of Bodom's I Worship Chaos
List Stats
4,000 votes
91 listings
8 years, 215 days old

Top Remixes (32)

1. If You Want Peace... Prepare for War
2. Needled 24/7
3. Sixpounder

Confuser

1. Silent Night, Bodom Night
2. Lake Bodom
3. Kissing the Shadows

HateCrew666

1. Everytime I Die
2. Angels Don't Kill
3. Are You Dead Yet

nooreldeen
View All 32
Posts
Error Reporting
See a factual error in these listings? Report it
here
.