Top Christian Metal Bands
rock2metal
The Contenders: Page 2
21
Disciple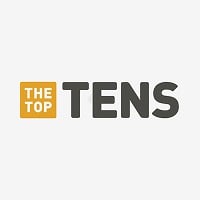 ARE YOU KIDDING ME...in dead last 'come on. Skillet isn't metal it has no right to be here. at its hardest skillet is hard rock, and lately they've been becoming symphonic hard rock more and more
Jesus is very Happy when Disciple releases a new album. These guys are a Force for The LORD!
Listen to Outlaws by disciple.. Just amazing.. And By God is their best metal song.. Followed by scars remain.
Oh my word... behind Skillet... Red... they are not Metal! And TFK is DEFINITELY not metal, but these guys are. They deserve at LEAST 5th place, just saying. - LarkwingFlight
V 6 Comments
22
Antestor
Only 16th place? It makes me sad to see bands like The Devil Wears Prada and August Burns Red (neither of which are metal) in the top two spots, while one of the most recognized Black Metal bands - in both the Christian and secular world - are not even in the top ten.
This band cleared the way for Christians in the Black scene while enduring death threats and assaults. Seriously people, more respect for a good band.
Without question the best Christian metal band of all time, in my opinion. These guys strike a near perfect balance of absolute ferocity and introspection-promoting melody I've ever heard; secular and Christian alike. And where is A Hill to Die Upon? There really should be separate lists for metal and the rest of the "core" stuff.
For all the history behind Antestor, as the only Christian band that released an album with Christian lyrics in on of the most satanic record company (cacophonous records), and they are preaching the gospel for over 20 years, and the album return of the black death one of the most influencial metal albums of all time.
Simply the most atmospheric of music there is!
23
Vengeance Rising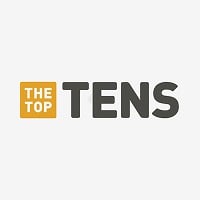 Vengeance was a great band! Their first two albums were among the best two metal albums ever produced! It's a shame about Roger and all, but it still doesn't change the fact of how good they were. Farkas was one the best guitarists I have ever heard and the same for Glen on the drums.
The band that first made Christian Metal extreme.
24
Betraying The Martyrs
The band's style is a mixture of different aspects from multiple sub-genres of extreme metal. The band takes the breakdowns, blast beats, and low growls that are main elements in deathcore. They supplement them with clean vocals, choruses, and programming that are key parts in metalcore and post-hardcore bands. They also occasionally blend odd time signatures that exist in progressive metal. Keyboards are also used to mimic the orchestral elements that reside in symphonic metal. However, deathcore elements within their music are the most predominant features.
Best christian band I had ever heard! These guys should be number one! Even though these guys cuss sometimes, they are still considered a christian band in my opinion! These guys really showed me the light and made me believe in God even more! Love these guys!
BETRAYING THE MARTYRS is a 6 piece Metal/Hardcore band from Paris, France with a new and refreshing attitude to modern metal that is certain to take the music scene by storm.
They have been my favorite band for five years, and I can't get over their songs, they are so good!
V 2 Comments
25
Love and Death
Brian is truly talented and the music and lyrics are just powerful and moving to the soul. The songs are just blessing and motivating, and on top of that, the band is excellent and wonderful. Looking forward to their second album.
They may just be starting out but Brian "Head" Welch has had plenty of experience. I believe that we will see these guys at the top in a few years. Keep rocking Love and Death!
Korn's Brian 'Head' Welch doing Christian metal is what got me into Christian music. my favourite song by love and death has to be "Chemicals" when I first heard it I instantly fell in love with this band. If you don't know them I highly recommend you look them up!
Absolutely great music with edifying lyrics!
V 2 Comments
26 Sacrament
27
Flyleaf
Best band out there not just in the Christian category, sick instrumentals, best vocalist. It deserves the number one spot here by far listen to their latest project 'between the stars'. It sold pretty well, and did well on billboard 200. not to mention how good the past albums are, just incredible.
Flyleaf should be number 2 after red Lacey Sturm is my heroin and I'm a 15 year old boy
V 1 Comment
28
Extol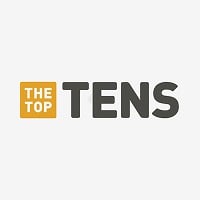 Extol are a progressive extreme Christian metal band from Bekkestua, Norway that was formed in 1993. The band is known for playing a variety of different styles of metal which include progressive metal, death metal, black metal and thrash metal.
People, do any of you try new bands? Everyone here is claiming that the band they listen to is the best, when actually the band isn't even metal and should be in this list in the first place. Give this band a try. Also, mortification needs some votes, crimson moonlight, crimson thorn. Come on people, are you really metal fans?
Love Extol check out Of Light and Shade documentary!
29
I, the Breather
Their lyrics are right on with what being a Christian bands should be singing about.
30 Seventh Angel
31
War of Ages
War of Ages has only gotten better since their early albums. They should be #1 on any list of Metal-core bands, and most lists of metal bands in general. As I Lay Dying has a few songs that compare, but War of Ages is simply the best.
By far my favorite metal band ever, the Christian aspect is a bonus. I've looked around but I cannot find anything that even comes close.
Saw them twice, and these are some great musicians - as well as people!
32
Wolves at the Gate
Wolves at the gate are hands down my favourite band...having listened to nearly all the bands that are listed here. Theocracy as well. But Antestor? Extol? Devil wears prada? come on! Heavy guitars don't a good metal band make. You also need some bloody skill. Then again, I'm not a big fan of doom/black/death, but the devil wears prada can suck ...they aren't half as talented as wolves at the gate.
I went to a show specifically for them, and the number of people that had heard of them was disappointing. Personally one of my top favourites! Great vocals, instruments, and a powerful message. I remember after one song Steve stopped and gave a short message to the crowd about the Lord's grace. The response was amazing! It also happened to be Nick's birthday, and everyone discovered what horrible singers they were when they weren't screaming...
Wolves at the gate is the best! They are really awesome guys! Everyone should listen to them!
Wolves at the Gate is an awesome band, definitely should be in this top ten. Great vocals, great music, great lyrics! Just an awesome metal band preaching!
V 10 Comments
33 Antithesis
34
Haste the Day
Are you kidding for today should be 1 not only does there music sound great but there lyrics amaze me they do not suck
Awesome band with a variety in style over their albums (still all metalcore though). Really powerful lyrics too.
Seriously only 32! If for today (who suck) made it in the to 10 then these guys definitely need to be in the top 10
35
MyChildren MyBride
This is such a good band! POWERFUL vocals all around
36
P.O.D.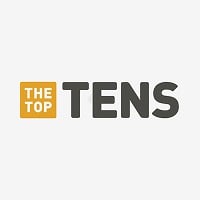 Prophetic, See an BELIEVE cast your thoughts don't be deceived wonder about the last Blast. Take your vac or grab your back pack, drink clean water BOW TO THE ONLY FATHER. Seek the meek or hells fire, Place your name grab your fame hate for Jesus is to BLAME.
They aren't really metal anymore, but they still sound better than every band above them. How are they 26?
Amazing band.. They should be on the top ten.
They should be at least 11! They are my personal favorite.
V 2 Comments
37
Blessthefall
Crazy good clean vocals with great lyrics that praise Christ! The guitar is pretty technical and they have a good blend of heavy and clean tunes.
I love blessthefall better than Miley Cyrus or jennifer lopez because the band blessthefall are acually made it up like Christian and they talk about their music and they always talk about God and religion and Jesus Christ also. I've acually heard of the band blessthefal I think years ago and they always write about something Christianity. I've known alittle bit of songs of blessthefall that I've heardis like "Hey Baby, Here's That Song You Wanted and 40 days and others and I love it because it's awesome! My favorite blessthefall band member I like is Beau Bokan! Beau Bokan is an excellent lead singer of the band blessthefall because his voice is awesome and he is so cute!

Awesome!
38 Creations
39 Faith Factor
40
Whitecross
Classic metal mixed with the great message? Rex Carroll shred? Sounds best to me.
V 1 Comment
PSearch List
Recommended Lists
Related Lists

Top Ten Christian Death Metal Bands

Top 10 Christian Power Metal Bands
Best Christian Black Metal Bands

Heaviest Christian Metal Bands
List StatsUpdated 16 Oct 2017
2,000 votes
147 listings
6 years, 309 days old

Top Remixes (10)

1. For Today
2. August Burns Red
3. The Devil Wears Prada
metalguy22

1. For Today
2. Memphis May Fire
3. The Devil Wears Prada
jwaden27

1. Red
2. Living Sacrifice
3. Demon Hunter
AngryByrd
View All 10
Posts
Error Reporting
See a factual error in these listings? Report it
here
.