Top 10 Christian Power Metal Bands
1
Theocracy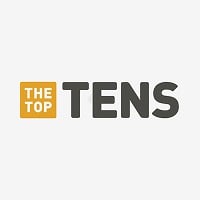 Theocracy is a Christian progressive power metal band founded in 2002 by Matt Smith of Athens, Georgia.
I have listened to a lot of Christian Power Metal and Theocracy is without a doubt the very best one around. Matt Smith is a great singer and songwriter and all of the guitar, drums, and keyboards are all very well done.
Theocracy is awesome,fast,the music writer is phenomenal at what he does.
Thank you theocracy for this awesome music
I've been listening to Theocracy for a while now and it never gets old! For something that started as a one man epic project has taken off to such powerful music! Matt pulled together an amazing group for Mirror of Souls. Can't wait to see what they do after they remaster the first album
Best Christian Metal band ever! 3 hardest albums I've seem in my life, songs over 11 minutes and one with 22! And all this was made by ONE ONLY PERSON, all the perfect letters, guitar solos, drums and keyboards! Just listen to the album "Mirror of Souls" and you'll understand
2
Narnia
Narnia is Neo Classical Metal fused with Power Metal, so it's questionable that they should be on this list. Still, one of the most underrated bands out there!
Should be number one! So underrated!
How is Narnia this low?!
Simply the best power metal of all time
3
Golden Resurrection
Good band very neoclassical same singer as Narnia but the music is more upbeat than Narnia
They should be in the second or third, one of the best
Glory to my King the best song ever
The best lyrics and music!
4
Signum Regis
I don't understand how can they be the third...Harmony is better than Signum Regis.
Prefect, absolutely perfect. Need I say anymore after you listen to "Come And Take It"?
A wonderful christian group!
Best power metal band by far!
5
Rob Rock
Actually Rob Rock is power metal. He incorporates heavy/speed metal with power metal and uses soaring power metal vocals. However, not all his albums are power metal. He's still one of my favorite power metal artists and his song eyes of eternity is my favorite one by him!
Rob Rock is Heavy/Speed Metal, not Power Metal, so he shouldn't be on the list.
6
Within Silence
One of my favorite bands. Good music and lyrics
7
Seventh Avenue
The best Christian Power Metal band, very German and Halloween influenced, which is a good thing! Power Metal is done best in Europe... Theocracy are the possible exception but aren't as great as Seventh Avenue in my view :-) Terium is the best Christian Power Metal album ever released.
8
Harmony
Great lyrics, awesome music...I think they should be the first 'cause I think they're much more better than Theocracy.
Second best next to theocracy
Even better with Daniel Heiman singing.
Guys! Harmony isn't actually a Christian band. They say they are, but a couple of their songs are explicit. Just so you know.
9
Sinbreed
Amazing German power metal.
Excellent
Lo mejor.
The Contenders
11
Audiovision
Very great band
12 Project Aegis
13
Divinefire
They are not Power Metal, they are Speed/Thrash Metal fused with Power Metal, Death Metal, and Black Metal, so they shouldn't be on this list. Don't get me wrong, they are fantastic! They are just not Power Metal.
Very good Christian power metal band! No I can't listen to them to much because I listened them more than anything else.
They are not Power Metal, so they shouldn't be on this list.
The Best Christian Power Metal in my opinion, they have 5 amazing albuns and never desappoint in any song, powerful lyrics everyone should hear them.
Five Stars!
14
Jacob's Dream
Pure genius
15
HB
Hb is really good actually the only christian metal band that I truly enjoy
Love their albums, the message is great, music is great
Good listening in English and Finnish!
Yeah I love this band... I love their lyrics.. Their music is awesome especially Holy Bible, God has all Glory, King's Design 😍
16
Sleeping Romance
Still new but upcoming. Great Melodic Power Metal. Il metallo!
THESE GUYS ARE AMAZING! ENLIGHTEN IS A GREAT CD, I'M LOOKING FORWARD TO SEEING WHAT THEY COME UP WITH IN THEIR NEXT CD!
17
ReinXeed
I think they have the most original sound.
Very refreshing.
18 7days
19 Majestic Vanguard
20
Sacred Warrior
Best Christian metal band of all time!
21
Gloriam Dei
Gloriam Dei is project to deliver melodic metal with christian missionary message and with positive attitude.
22
Skillet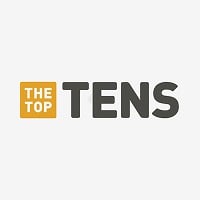 Skillet is an American Christian rock band formed in Memphis, Tennessee in 1996 and based in the United States.
Definitely an awesome rock band! Saw them in concert and wow. "Monster" is probably their biggest hit, and it's clear why.
23
Darkwater
Anybody that like dragon force will like this band as well.
24
Demon Hunter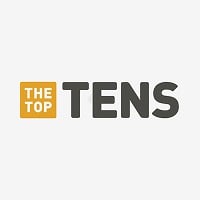 Demon Hunter is an American Christian metal band from Seattle, Washington, started in 2000 by brothers Don Clark and Ryan Clark. Although the brothers created the band together, only Ryan remains, since Don left the band to take care of his family.
They're my go to band for anger management. Great for gym workouts and just all around high energy activities. They seem to focus more on the Wrath of God, rather than the love of God. The first song I heard by then was Storm the Gates of Hell, and I was immediately hooked. Been with me through my teen years into adulthood.
Demon Hunter is Metal core, not power metal.
Lol why is little imp hunter on this list
Demon hunter*
25
Adiastasia
Not my favourite power metal band but a contender for that place. They only have one album but is quite good. Also they have a perhaps unusual but great inclusion of both English and Portuguese (the band was founded in Brazil). If your looking for something not terribly common like that you might want to check them out.
26
Energema
Power Metal from Colombia!...Signed by Sleaszy Rider Records from Greece...www.Facebook.com/energemaband
27
Gaia Epicus
Definitely pretty underrated. I encourage whoever reads this to check out their song "Be thy Cross my Victory".
28
Memphis May Fire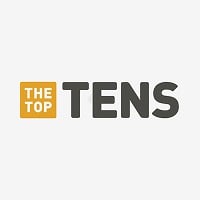 They are good, but it's not power metal.
The BEST Christian Metal Band!
29 Ancient Prophecy
30
Saviour Machine
Saviour Machine is one of my favorite bands but they are Gothic Rock, not Power Metal.
Symphonic metal, but symphonic and power metal are closer than demon hunter
31
German Pascual
Vocalist of Narnia, have a Excellent Album who Likes Divinefire, Narnia need to hear this
32
Worldview
Featuring the brilliant guitar work of George Ochoa (ex-Deliverance/Recon) and the amazing vocals of singer Rey Parra (ex-Sacred Warrior)
33
Wisdom Call
Swedish Power metal, Christian Liljegren is the vocalist. Great metal.
34
Righteous Vendetta
Awesome Christian metal band from wyomming!
35 Hypersonic
BAdd New Item