Lecrae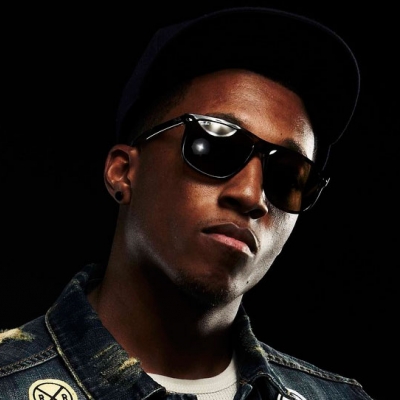 Uploaded by LBJ236
Info
Lecrae Devaughn Moore, mononymously known as Lecrae, is an American Christian hip hop artist, songwriter, record producer and actor.
Comments
Top
Popular
Newest
I ain't going to lie, Lecrae is dominating the underground and the mainstream music industry. To be able to touch the streets and become mainstream is great. Enough of popularity, his songs have amazing concepts, his lyrics actually have meanings, his beats are great, and he hasn't looked back and is consistent.
Lecrae is great. He gets so much flak from all directions, people criticizing him for being too upfront with the gospel and others criticizing him for "not being a real Christian." Both of these are ridiculous. Lecrae has rock solid theology. Lecrae's raps both have meaning and just plain sound good. Sure, some secular rappers sound good, but they have empty meaning. Lecrae not only belongs on the this list, he belongs on the top list of every rapper.
Lecrae is definitely the best Christian rapper out there. He involves Scripture in his raps, along with no vulgarity. I first heard him in my Youth Minister's car on a youth trip. I instantly fell in love. He is an incredible artist.
Lecrae isn't only the best Christian rapper, he's easily the best rapper, period. Not only does he rap, but he truly speaks and preaches with his songs. Don't even mention lil wayne. Let's just put it like this: if you buy a clean version of one of his songs, you barely hear anything because everything else is censored.
I just did 5 years in prison for sales. I started using at 14 and had a needle in my by early 15. I tried so hard to stay clean on and off for so many years. I am free both in the spirit (John 10:10) and physically (walking in the free world. The KING, MY SAVIOR JESUS brought MY BROTHER Lecrae's REHAB Cd to me in a dark season in my life. What is a goon to the GODHEAD?! Amen! Jesus Bless my brother in Christ Lecrae in a greater measure this year and continually take over his shows to seek & save the lost, hurting, and broken. God bless every single one who throw up 116. JESUS IS RISEN!
EASY. Lecrae is the best Christian rapper. His songs are filled with inspirational rhymes and really spreads the message of Christ into the world. My favorite songs have to be either don't waste your life, background, or fuego.
I like most of these bands, but most aren't rap, or aren't as good as this guy. His lyrics are great, and the music is great. Especially his albums rebel and rehab. Don't get me wrong, Family Force 5 is great, but they're not better rappers than Lecrae. - chimpy2000
Lecrae is one of the best. He is smooth with his lyrics, has great beats, and loves the Lord. However you can't really compare Christian rappers to secular ones because they run out of material. Saying that some of these guys are better than Lil Wayne or Eminem is absurd. They may be good, but they are in a different style of music.
Without a doubt the best Christian rapper. The thing I'm wondering though is is why POD, Pillar, Manafest, and family Force 5 are in the top ten. They aren't exactly what I call true rappers. Don't get me wrong I like all of them but I wouldn't call them rappers.
I am 17 now but I have been a fan of Lecrae since I was about 10 years old. He is a true man of God who puts a lot of passion and effort into what he does. His music has impacted me and helped me get through some hard times in my life. I have felt God's spirit through his songs and I believe he is the best Christian rapper there is
Lecrae grew up in a tough situation and he just tried to fit in with everyone he thought was his friends but really wasn't because they were doing drugs and he just found a light at the end of the tunnel and crawled out of it!
Lecrae is obviously the best out there, he really does have lyrics that make your heart ache. He does put beat in his songs at that's what most people look for in rappers, his flow is awesome and meeting him in person would be a dream come true! Keep going Lecrae you the best!
Fantastic no better than the brilliant Lecrae! He is the best the world has ever seen but the sinner should listen to him cause they may learn something
Should be number 1. His lyrics and flow are unreal. Reps christ in his rhymes and spends time ministering the word of God. This dude is legit and should be number one in my opinion!
Lecrae is hands down the best, and as he's gone on he's only gotten better, album after album, from After The Music Stops, to Rehab, to Rebel, to the Church Clothes Volumes, to Gravity, to Anomaly, he's gotten stronger, if he was secular he could easily be one of the best in the biz!
Lecrae is one of the best Christian rapper I've ever heard. From the day I first heard Far way I just had to get all his songs. He speaks the truth. His song not only make a difference in my life also in the lives of others.
Lecrae deserve the top spot.. He is one rapper which one remember... It is shown in the lyrics of his songs how amazing God transformed individuals..

Tupac is also is one of the great rapper/singer I have known so far...
Lecrae is just simply AMAZING! "Don't Waste Your Life" is my favourite song.
His lyrics and meaning in all of his songs is incredible.
Listening to his songs everyday encourage me to tell others about Jesus and to live my life out for him!

10/10
Lecrae is the only Christian rapper who has actually been acknowledged by good rappers. And he is a legit Christian... - HTML_RuleZ_D00D
Incredible message in all his songs! Is not conform to the ways of this world but creatively and spiritually gifted in the way that he shares his gifts and talents all the while bringing praise and glory to the Lord and truth to his people!
Lecrae has been an inspiration to me in my life. The lyrics in his songs are not simply saying, "I love Jesus." His lyrics tell what he's gone through and why God is amazing!
I think lecrae is a very good rapper. not only does he have talent, he uses it for the right purposes instead of like Lil Wayne, he puts bad messages in his songs. in the other hand lecrea shares God's word. he has probably made hundreds of people accept Christ and be saved. God bless all of the Christian rappers and God help those who have not accepted Jesus Christ.
Lecrae applies scripture to his music very well and is very good with lyrical mixtures with his imagination. He is easily the best Christian rapper out there.
His song All I need is you... When me, my mom, cousin and brother heard it they were feeling it when we looked him up we realized he was rapping about God. I'm into his music, ! Love it. You can so combine rap with gospel. I'm listening to him now.
Love Lecrae's music, I found him looking for new music I could listen to instead of that trash pop music. I listened to him every day because I love rap and adding God+Rap just made it be better than the junk I used to listen to.
Related Lists

Best Lecrae Songs
Best Lecrae Albums
Best Lecrae Music Videos

Best Songs from LeCrae's Gravity