Top Christian Rock/Screamo/Emo Bands
The Top Ten
1
Skillet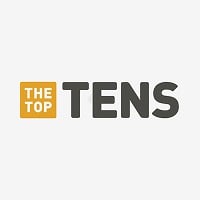 Skillet is an American Christian rock band formed in Memphis, Tennessee in 1996 and based in the United States.
The best band ever and forever they will be the best band ever
The best I can listen to when I go to a church! Yay!
Oh my goodness best music I've ever heard
My favorite band of all time since 2014.
2
Red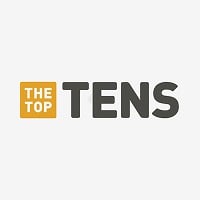 Red is an American rock band from Nashville, Tennessee, formed in 2002 by brothers guitarist Anthony Armstrong and bassist Randy Armstrong, with lead vocalist Michael Barnes.
My most favorite band of all time. These guys have talent, I went to one of their concerts last year and Anthony Armstrong sprayed a water bottle in the audience and it was awesome! These guys really do have true faith, and a good foundation. Not sure if they are rock or alternative/nu metal.
I still love skillet but honestly red is far better in almost every respect.
Red is the best band but were the heck is the red jumpsuit apparatus
Get this to number 1. for the love of Christ skillet sucks. hillsong level suck.
3
Thousand Foot Krutch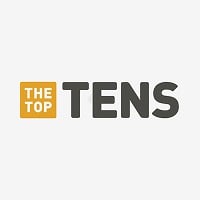 Thousand Foot Krutch is a Canadian Christian rock band formed in 1995. They have released eight albums. They have also released two live albums and three remix albums.
Why is there not more comments?
I really love this band!
BEST BAND EVERR
4
As I Lay Dying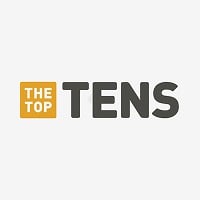 As I Lay Dying is an American metalcore band from San Diego, California. Founded in 2000 by vocalist Tim Lambesis, the establishment of the band's first full lineup, which included drummer Jordan Mancino, occurred in 2001. As I Lay Dying has released six albums, one split album, and two compilation ...read more.
I may be wrong but I recall the band or singer or whatever only claimed to be Christian for fans
The lead vocalist hired a hit man to kill his wife, I have no respect for this band.
5
Disciple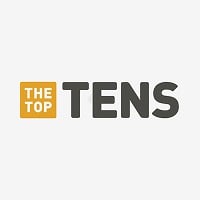 Yeah, definitely their songs and lyrics are just incredible, and really point to God. I love these guys
Disciple is awesome man... There is so much message in every song... I love kevin's vocals and that drumming... Wooh is epic...
Chek demm out, they rock HIS name above!... :D
6
Demon Hunter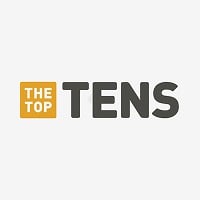 Demon Hunter is an American Christian metal band from Seattle, Washington, started in 2000 by brothers Don Clark and Ryan Clark. Although the brothers created the band together, only Ryan remains, since Don left the band to take care of his family.
They're so bold and upfront about their faith and they've got an awesome sound.
They are true believer in god
7
Flyleaf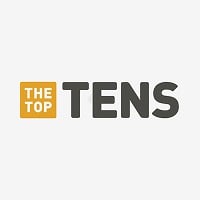 Flyleaf is an American rock band formed in Bell County, Texas, in 2002. The band has charted on mainstream rock, Christian pop and Christian metal genres.
I love their songs, their amazing! But its true, its not the same without Lacey
I truly think they are amazing! They really did save my life. It's not the same without Lacey but Lacey has gone solo and I can't wait to here m
Awesome band saved my life so many times I've Ben through so much and they got me through the worst I love yall wish yall still had lacey though
I love flyleaf and skillet and red and tfk, amazing truely amazing!
8
Paramore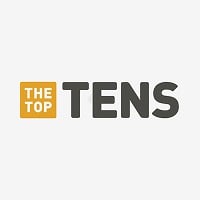 Paramore is an American rock band from Franklin, Tennessee, formed in 2004. The band currently consists of lead vocalist Hayley Williams, guitarist Taylor York, and drummer Zac Farro.
If Paramore weren't already amazing enough, the fact that ALL the members of Paramore (Hayley, Jeremy, Taylor) are Christians, makes them even more amazing! In a few of their songs you can here little hints of their faith, without cramming Christianity down your throat, which I really appreciate. Paramore has helped me through a lot and still does, and even saved my life. This band is truly amazing and a strong inspiration to me!
Many people say that the changes they've made are a result of them leaving their faith, but that's not true! The member of Paramore are still devout Christians! Hayley Williams has a cross tattooed on her inner thigh for crying out loud! LOVE. THIS. BAND.
Paramore is my 3rd favorite band, the fact that they are Christians and they are influenced by their Christianity makes me relate to them even more, which makes me love them even more!
Amazing band! Just what the other people said!
9
August Burns Red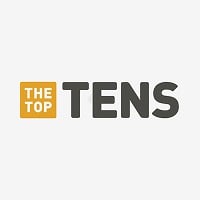 August Burns Red is an American metalcore band from Manheim, Pennsylvania. Formed in 2003, the group began their first performances while a majority of the members were attending their senior year of high school, and soon began playing shows around Lancaster, before being signed to CI Records. Afterwards, ...read more.
These guys are my favorite band and have been since Sophomore year of high school (I'm a Sophomore in college now) and they've gotten me through so much before I knew Christ and after I came to Christ. Not only can I bang my head, but worship while I do it too!
They are the best of the best with really cool lyrics. Number one in my opinion. Back burner, Empire and so many more
10
Twenty One Pilots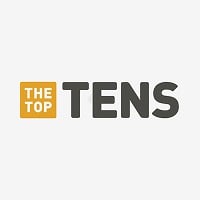 Twenty One Pilots is an American musical duo that is originally from Columbus, Ohio, who are best known for their songs "Stressed Out", "Heathens" and "Ride". Currently there are two members, Tyler Joseph (lead vocals, piano, keyboards, synthesizers, ukulele, bass and guitar) and Josh Dun (drums and ...read more.
Their music is obviously Christian and very underrated! Listen to the older albums! It gets emotional.
For me, they are true artist when it comes to insecurities in life.
I know that they are Christian
Umm there not number 1 yet lol
The Contenders
11
The Devil Wears Prada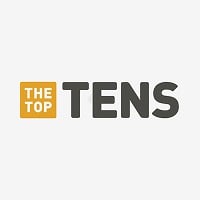 The Devil Wears Prada is an American metalcore band from Dayton, Ohio, formed in 2005. It consists of members Mike Hranica, Jeremy DePoyster, Andy Trick, and Daniel Williams.
Best rock band and good songs
! like my most fave everr! I luvvv this band! It's sooo awesome... even better than slipknot to me...
12
Decyfer Down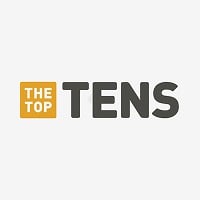 Decyfer Down is a Christian rock band formed in 1999 and based in Morehead City, North Carolina. Until 2002 – the year that Christopher Clonts joined the band – they went by the moniker Allysonhymn (pronounced All-eyes-on-Him). Decyfer Down is well known in Christian music, but the band is also ...read more.
13
Family Force 5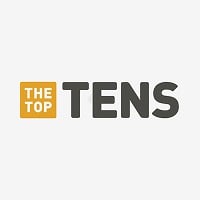 FF5 is an American Christian rock band from Atlanta, Georgia. The band formed in 2005 by brothers Solomon "Soul Glow Activatur", Joshua "Fatty", and Jacob "Crouton" Olds along with their two friends, Nathan Currin "Nadaddy" and Brad Allen "20 Cent" later replaced by Derek Mount "Chapstique".
Love FF5, not the same without Soul Glow Activator. Teddy is good though
14
Switchfoot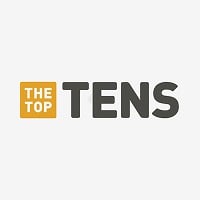 Switchfoot is an American alternative rock band from San Diego, California. The band plays as a quintet.
Pretty good band. that's all.
15
Phinehas
They are quite new but I must say they are amazing I got to meet them at a Christian festival called lifelight and they are so wise and just amazing
16
Nine Lashes
This should be about where thousand foot krutch is seeing trevor is the one who made them famous
17
Blessthefall
Best band ever...
18
For Today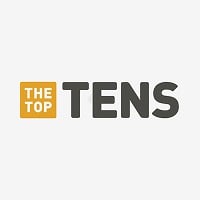 For Today is an American Christian metalcore band from Sioux City, Iowa, formed in 2005. They are currently signed to Nuclear Blast Records.
Best Christian rock band ever. Right before Project 86 and Demon Hunter. I've literally driven 7 hours 1 way to see some of these guys. Worth it
I tried out most of these bands posted and there good but for today should be on top of the list.
Very awesome! Need more votes!
Anyone know FT? Hands down most faith based metal band out there..they actually go all out and preach gods word on stage, seriously I look up them
19
Memphis May Fire
MMF is bold about their faith and combines fast-paced singing with screaming vocals, with amazing instrumentals in the background
MMF is amazing!
20
Manafest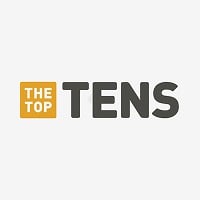 Christopher Scott Greenwood, better known by his stage name Manafest, is a Canadian Christian rapper and rock artist from Pickering, Ontario.
Tons of memorable songs from each album. One of the best white hip-hop rock musicians out there.
Manafest is one of my favorites!
21
Starset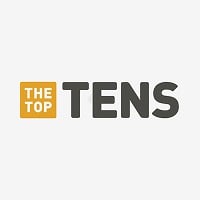 Starset is an American rock band from Columbus, Ohio, formed by Dustin Bates in 2013. They released their debut album, Transmissions, in 2014 and their second album, Vessels, on January 20, 2017. The band has found success in expanding the ideas of their concept albums through social media and YouTube, ...read more.
My favorite Christian band ever!
They are amazing look them up
Absolutely love this band 😍
Definitely worth looking up
22 Relient K
23 Hawk Nelson
24 I, the Breather
25 The Seeking
26 Close Your Eyes
27
Icon For Hire
As for their first two albums, definitely. One of my favorite bands :) But watch out for their newer stuff, the used to be Christian but now... Not so much. Dropping the F-bomb and stuff, it's just stupid.
Very inspirational, helped me through really hard times. They're my favorite band, give them a listen.
These guys are absolutely devoted to their religion, their fans, and their music.
28 Fireflight
29 Onward To Olympas
30 Subseven
31
Oh, Sleeper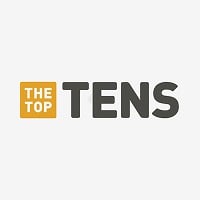 Oh, Sleeper is an American Christian metalcore band from Fort Worth, Texas. Previously signed to Solid State Records they are currently operating independently.
Ok don't get me wrong all these bands are great I have most (not all) of the bands on my ipod but I'm so surprised that no one said these guys, literally on of the other bands (for today) said they were the most faith based metal band well there is hands down no one beats this band... imean don't get me wrong all of these are good and I'm not saying that for today isn't faithful... all I'm saying is that oh sleeper has them beat by a long shot
Best screamo band! But they haven't come out with a new album in forever. I want to hear more!
That's like half of a pentagram on the bottom. Don't think this is Christian.
32 Project 86
33
P.O.D.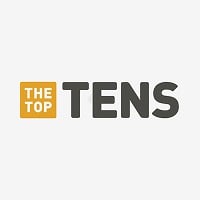 Payable on Death, also known as P.O.D., is a Christian nu metal band formed in 1992 and based in San Diego, California.
34
Never Shout Never
Just helps with my anger and stress
35
Underoath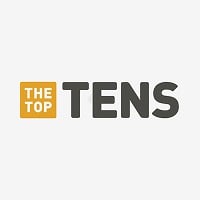 Underoath is an American rock band from Tampa, Florida. Founded by Dallas Taylor and Luke Morton on November 30, 1997, in Ocala, Florida; subsequently its additional members were from Tampa.
36
Wage War
New upcoming Christian Screamo band.
37
My Chemical Romance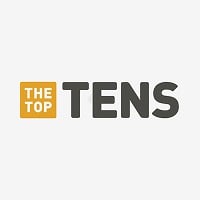 My Chemical Romance was an American rock band from Jersey City, New Jersey, active from 2001 to 2013. For much of their career, the band consisted of lead vocalist Gerard Way, guitarists Ray Toro and Frank Iero, bassist Mikey Way, and drummer Bob Bryar.
They're satanic by the way
38
Panic! at the Disco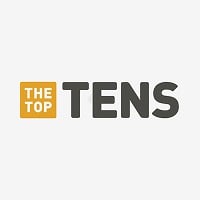 Panic! at the Disco is an American pop rock band from Las Vegas, Nevada, formed in 2004 and featuring the current lineup of vocalist Brendon Urie, accompanied on tour by bassist Dallon Weekes, guitarist Kenneth Harris, and drummer Dan Pawlovich.
39
System Of A Down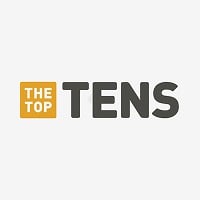 System of a Down formed in 1994 as an Armenian-American Alternative Metal group from Glendale, California. The band name is sometimes shortened to System or SOAD. ...read more.
40
Spiritfall
Vocal Anthony stone music Very too much Greatest.
Best and good band it
BAdd New Item