Top 10 Christian Screamo/Rock Bands
AngelUndead14
The Top Ten
1
The Devil Wears Prada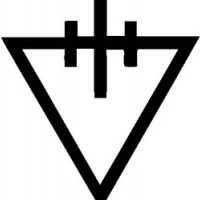 The Devil Wears Prada is an American metalcore band from Dayton, Ohio, formed in 2005. It consists of members Mike Hranica, Jeremy DePoyster, Andy Trick, and Daniel Williams.
An idea for there next new album I was thinking maybe a acoustic version or the best of Devil Wears
Prada
Man I've been a Christian for as long as I can remember and I would always listen to regular screamo but then I heard of Christian screamo and I got pumped whe I heard about The Devil Wears Prada I love them Praise the lord!
I believe that The Devil Wears Prada is the best Christian rock/screamo band for sure. They are all very talented musicians and they use their talent to share their faith and put a positive message out there through music that a lot of people listen to. Melting faces for Jesus!
The Devil Wears Prada is the best for sure. All of their band members are extremely talented, and perform great music together. Their drummer uses the double bass to keep in beat with the rhythm guitar, which has a great effect. Plus, the clean vocalasit makes great choruses aside from the screaming. The Devil Wears Prada belongs at the top without a doubt, forget Skillet.
33 Comments
2
Skillet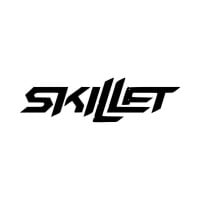 Skillet is an American Christian rock band formed in Memphis, Tennessee in 1996 and based in the United States.
THE BEST OF THE BEST, they have their own style and their music is easy listening

try this song=awake and alive, rebirthing, monster, hero, one real thing, under my skin and live free or let me die, and you will love this band
Skillet is an awesome sounding band. I just love the sound they have. I do think that they need some more screamo in their songs though. I think other than that they sound awesome though. I also like that they have a woman singer in the band too. They are defiantly one of my favorite bands.
I do not like their message because I'm an atheist but I love their sound and I absolutely love jen ledger because I'm a drummer my self I also like john but jen is so good at what she does I do not consider this christian or god music or whatever holy people say because I mainly listen to chelsea grin and other deathcore bands
Usually when I hear Christian music it's in a choir so that's why I didn't know this band was Christian band until a few weeks ago. One of the reasons I figured this out was because I actually started to think about the lyrics in their songs. This band is one of my favorite bands of all time and Hero is my favorite song from them. 10/10 - Jerry_Bob
40 Comments
3
Red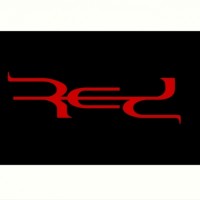 Red is an American rock band from Nashville, Tennessee, formed in 2002 by brothers guitarist Anthony Armstrong and bassist Randy Armstrong, with lead vocalist Michael Barnes.
Just listen to Breathe in to me or Already over by them... they rocks... - skt
HOW ARE THEY NOT #1 LISTEN TO FEED THE MACHINE
Listen to everything on their "Until We Have Faces" album. Also, "Fight Inside" is amazing. I have all of their songs. They are my inspiration as a drummer and they deserve much more fame than they have. LISTEN TO THEM! - Skater
These guys are really awesome. My favorite album of theirs is probably until we have faces. I like their songs feed the machine and hymn for the missing (the first and last song on the album).

Why isn't disciple on this list?
15 Comments
4
As I Lay Dying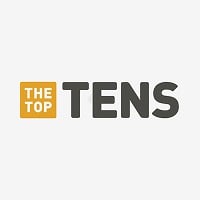 As I Lay Dying is an American metalcore band from San Diego, California. Founded in 2000 by vocalist Tim Lambesis, the establishment of the band's first full lineup, which included drummer Jordan Mancino, occurred in 2001. As I Lay Dying has released six albums, one split album, and two compilation ...read more.
TDWP, AILD and ABR are the best metalcore bands! - rock2metal
Amazing band had no idea they were Christian at first but this is the band that got me into screamo I love them
As I lay dying has such amazing sound and you can always depend on them for making great music
'Christian'. Their vocalist went to jail for attempting to hire a hitman to murder his wife. What a very Christian thing to do (then again, there is that thing called the crusades). by the way if anyone didn't know, the band got a new vocalist and changed their name to Wovenwar. I highly recommend it. It's not quite as heavy as As I Lay Dying but it's still pretty good!
1 Comment
5
Underoath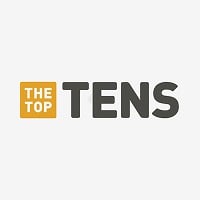 Underoath is an American rock band from Tampa, Florida. Founded by Dallas Taylor and Luke Morton on November 30, 1997, in Ocala, Florida; subsequently its additional members were from Tampa.
This band helped make me the vocalist I am today and I know that after my first love committed suicide I wouldn't be alive today if it had not been for "Casting Such a Thin Shadow" and "To Whom it May Concern". Hands down though, "Some Will Seek Forgiveness, Other's Escape" gave me a new hope for my faith. One of the leading bands in Christian metal/screamo/experimental music. This band should be in the top 10 for sure.
Underoath is a band that has so much meaning to each and every song. It was the first screamo band I ever listened to. You can feel the power in each in every lyric spoken. The feature that makes this band so unique is that they strive to change lives through their music; whether it be through rekindling a faith for God, or acknowledging the corruption of the world which can leave us oblivious and enslaved. This band has changed my life.
Under oath is real an amazing band. They get me through a lot and they truly are AMAZING. While I wouldn't call them totally scream,. I mean most of their songs do scream, but lots of words are sung instead of screamed.
If underoath isn't the best band on this list it's a close second. Even though they don't have the same members as they used to I still think they rock. Underoath is without a doubt a band worth checking out.
6 Comments
6
August Burns Red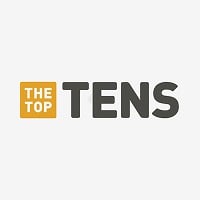 August Burns Red is an American metalcore band from Manheim, Pennsylvania. Formed in 2003, the group began their first performances while a majority of the members were attending their senior year of high school, and soon began playing shows around Lancaster, before being signed to CI Records. Afterwards, ...read more.
They inspire the struggles and lives of Christians. They seed great courage and power to all of us. The lyrics also give peace to non-Christians too. This band is one of the most unique Christian bands out there. There are many Christian bands for Christians. But this band is a band for both worldly people and christian people
, why is august burns red so low? This band has great lyrical themes and this band has awesome members.
Songs you should check out: white washed, meddler, cutting the ties, composure, truth of a liar, redemption, crusades, mariana's trench, internal canon, and empire.
WHY IS SKILLET SCREAMO? Well, the guitarist and the drummer in skillet sucks.
Hands down the best music and message I have heard in a while. They have their own sound and it makes you appreciate them more when you hear each little part of the song, kind of like norma jean, certain parts you hear and that is what makes them norma jean and brings a smile to your face.
They are an amazing band I love them they are number one I just love them there music helped me out through all my struggles I sealed with like depression and they are like just the best they should be number 1 on here for sure love them!
10 Comments
7
Flyleaf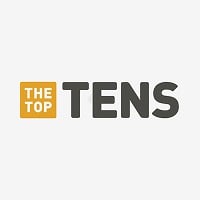 Flyleaf is an American rock band formed in Bell County, Texas, in 2002. The band has charted on mainstream rock, Christian pop and Christian metal genres.
Flyleaf saved my life! If Lacey had given up, I would've too along time ago. :/
Lacey is no longer in flyleaf but when she was this was my favorite band. I didn't like screaming music until I heard Lacey's testimony and then heard her scream. She's still my favorite singer and her screams are the BEST!
This is the bestest loudest band and if you think otherwise you are downright wrong! I LUV FLYLEAF
Lacey Screaming is the best thing your ears could hear... Can't wait to see if they release new music soon! FLYLEAF FOR LIFE
12 Comments
8
Third Day
These guys are awesome. I have seen them in concert and they are great live. I really like their songs otherside and lift up your face. They are upbeat songs, although I wouldn't consider them metal and screamo. By the way why isn't disciple on this list?
Third Day is amazing, but not screamo or anywhere close to it?
I love third day and Scott Stapp but how in the world do you place them before Disciple and Demon Hunter I mean come on it's Creed
I love This band so much Try the song Children of god And you will really like them.
2 Comments
9
Disciple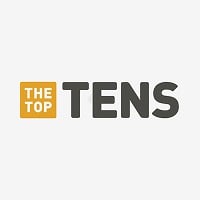 Not only do these guys totally rock, they are genuine. Listening to The Scars Remain album pulled me back from the edge of oblivion. They are all about getting the message out that God loves broken people. They are probable the most real and unselfish band in Christian Rock today. Saw them Last night in New Castle PA as they invested their whole beings for Gods Glory and to advance His Kingdom in the hearts of young people!
Sadly, lots of Christian rock bands tend to jump to the mainstream scene and go secular. But Disciple is an exception, as they have been 20 YEARS rocking for Jesus - and saving souls for Him!. Kevin Young's testimony is just amazing and I love the fact that every line in their lyrics has a Bible verse explaining it. Totally recommendable as they don't only sound good but they MINISTRATE Jesus through their music. This is not normal to see in a rock band. They should be higher on this list.
These guys are insane. They are really connected with their fan base and have an amazing ministry and love for God. The are one of the few bands out there who have the rare combination of both AMAZING music and an incredible message. I STRONGLY recommend Disciple!
Disciple is just plain awesome with out any doubt O God Save Us All, has to be the best song they have ever created. Don't know why they are so low all their songs will get you hype in a few seconds.
8 Comments
10
Blessthefall
Bless the fall is the best hardcore christian band in my opinion. They're sound is amazing. They're lyrics aren't all that great but they are so unique in the fact that not one of their songs sound the same, well with Beau some of their music does with Craig every sound had its own unique touch to it.
Blessthefall is in my opinion the best screamo band. First of all, they're actually screamo. Some of these bands, like Skillet, are loud sometimes... but aren't really screaming. Second of all, Blessthefall's lyrics are so powerful and inspiring, especially Rise Up from the album His Last Walk. These reasons are why Blessthefall should be ate the top of the list.
Blessthefall expands more than just anyother screamo band, it is a God blessed band that is percise in more in a musical and spiritual value that is far beyond the boundary of any band, I Absoulutley LOVE them...
Best band ever love them I thought they were better with Craig but they are still awesome best song is guys like you make us look bad
19 Comments
The Contenders
11
We Came As Romans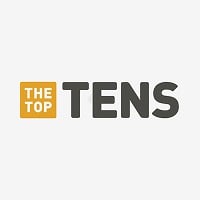 We Came as Romans (abbreviated as WCAR) is an American metalcore band from Troy, Michigan, formed in 2005. The band has gone through one name change and multiple lineup changes, and signed to Albany, New York label Equal Vision Records in 2009. We Came as Romans is managed by Outerloop Management and ...read more.
These guys are AMAZING! The Devil Wears Prada, Blessthefall, and We Came As Romans are my top Christian Screamo bands. We Came As Romans' "To Move On Is To Grow" is by far one of their godliest songs and my absolute favorite and I hope it will be yours too. WCAR are great at promoting God and doing what they love. God Bless You!
Ummm these guys aren't a Christian band sadly.

Their guitarist said himself that "there are Christian dudes and non Christian dudes in the band" and "just because our lyrics are positive doesn't mean their Christian"
I really enjoy their music... They one of the best bands to listen to.
THE BEST BAND EVER
1 Comment
12
Pillar
I Love Pillar
1-Skillet
2-Red
3-Pillar
4-Thousand Foot Krutch
5-Decyfer Down
Pillar are simply the best.. Last Goodbye and Holding On are my fauvorite songs by them.
I wonder how can people like Devil Wears Prada, that band is terrible. Skillet, 12 Stones and Pillar are the best hands down.
Flyleaf sucks.. Red is boring.. Skillet is always the same thing over and over..
Pillar rulez
1 Comment
13
For Today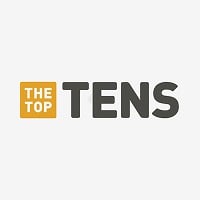 For Today is an American Christian metalcore band from Sioux City, Iowa, formed in 2005. They are currently signed to Nuclear Blast Records.
Amazing band. Look up psalm of son and seraphim they are really great songs but I would recommend all of their albums to you all
Devastator on their album Breaker is an insanely good song. Also recently they came out with a new ablum called Immortal which is my favorite album of theirs. These guys make intense songs with awesome lyrics and I'd recommend them to anybody.
"These guys have brought me closer to God more than anything else! These guys make me wanna evangalize 24/7! The Lord is totally glorified though this band!
Man, these guys rock! I love em!
2 Comments
14
FamilyForce5
they are a great christain band that likes to have fun and enjoi being christains (soul glow activatior is the bomb)
Not exactly metal, but they scream a lot and their music is awesome, so they have my vote. I just wish they'd do harder stuff on this next album. - chimpy2000
i love this group they're just so creative - anthonybecerra831
Family Force 5 is just so good and their songs are so catchy that people have an amazing time dancing to them.
2 Comments
15
Wolves at the Gate
Yes
This band should be at the number one spot! Not only are they a Christian Metalcore band, but they also evangelize most of the time during their concerts. Skillet and Red aren't even screamo bands.
Saw them and the singer that plays guitar talked to me about God for at least 20 or 30 minutes & it was amazing he took that time out for me, God bless Wolves At The Gate.
Best band ever... If you like The Devil Wears Prada then you will love WATG. The song oh the depths and herald... Never mind the entire CD is amazing check them out
5 Comments
16
I am Terrified
This is my all time favorite band ever. I Am Terrified is an amazing Christian screamo band, possibly one of the best, if not THE best. Heaven Knocking, Hell Rising is my favorite song of theirs. All of their songs have such a powerful message in them. I hear people talk down about Christian screamo all the time, saying you never know what they're really saying and it's demonic and everything. God loves it when his children sing his praises, whether it's through screamo or a simple, soft toned song!
This band is actually a local band to me, I'm so glad to see how well known they have become over the years they are extremely talented and also have an amazing message in there songs.
Through my darkest times I stumbled upon I Am Terrified and fell in love
Now this is a REAL REAL Christian screamo band they actually have a Christian messege and praise God in their songs listen to Falling on Everlasting great song speaking of the Lord's greatness!
17
Thousand Foot Krutch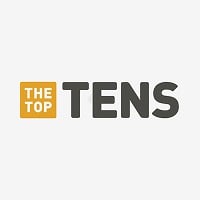 Thousand Foot Krutch is a Canadian Christian rock band formed in 1995. They have released eight albums. They have also released two live albums and three remix albums.
I'm also an atheist but I want to say they are by far one of my favourite bands and my cousin john actually told me about them and I love em
They are just plain... AWESOME!
Hands down best band
I'm atheist, but I really love this band
3 Comments
18
Demon Hunter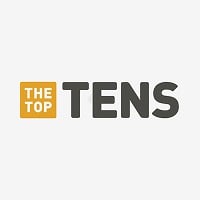 Demon Hunter is an American Christian metal band from Seattle, Washington, started in 2000 by brothers Don Clark and Ryan Clark. Although the brothers created the band together, only Ryan remains, since Don left the band to take care of his family.
I'm not saying there the best, but there song Driving Nails is quite a life savor. I was in but to cut my own throat and I listened to that song and it changed the way I look at things.
One of the most vitriolic sounds in Christian Rock. They have got to be, hands down, the coolest vocals. Anything from The World is a Thorn, Extremist, or others would shame many bands you will see above.
They should easily be the best
I love demon hunter
5 Comments
19 4Him
20
Fireflight
dawn's voice is amazing with a really wide range... They have some screamo elements(done by guitarist) in their first album... Powerful and anthemic... - RavenDimn2011
This music is AWESOME! You can rock out to some great music and feel uplifted at the same time. It's a true gift to hear this music.
I love fireflight! She is an awesome singer.
AWESOME BAND! I LOVE ALL THEIR SONGS!
21
Protest for Pluto
Protest For Pluto has a unique style and sound using hard hitting and power driven songs with rock roots like "Freedom, "Chosen Me", and "It Doesn't Matter", plus a dynamic and very energetic rock stage show. PFP's energy and emotion rips through their song writing showing their heart for God in songs like "Salvation's Gates", "Your Breath I'm Living On", and "Reach Out". The mission of Protest For Pluto is to spread the word of God through their music, rock out for the masses, and to be the true warriors of Rock n' Roll. - ljhillmanphotography
I saw them perform this weekend at a show - WOW can they ROCK a STAGE! Their lyrics are strong and meaningful. The guitar riffs are amazing. The drummer is not only great to watch, but has a unique style of playing. WATCH out... These guys will be KILLING the scene SOON!
somewhat unheard of young band... but not for long!
22
Emery
So dynamic in the entirety of their history. They have seen much better days, but I can assure you they have not ended. I have never seen such a quality of vocal harmony and the meshing of screamo in any other band to this date. Their newest album has it's shining moments, but their best work is behind them unfortunately. Thank God that music is timeless
The harmony, the lyrics, everything about this band is amazing. They've been my favorite band for the past six years, and will continue to be. They have the perfect blend of hard-hitting and soft-touching music.
My favorite band of all time. Amazing vocals, and he music as a whole really speaks to men in ways no other band has. Love every album!
Emery is just a really good band. While not entirely screamo, it's hard hitting music, with a solid beat, and searing vocals.
1 Comment
23
Oh, Sleeper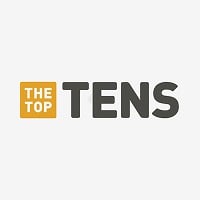 Oh, Sleeper is an American Christian metalcore band from Fort Worth, Texas. Previously signed to Solid State Records they are currently operating independently.
Oh, Sleeper is one of the first screaming metal bands I listened to (and saw live) back when I didn't really like metal music all that much. Back then, I couldn't understand what all these screaming bands were saying, but one of my friends just absolutely loved this band and their "Son of the Morning" album which had just come out. After seeing them live, I straightaway bought their album, looked up the lyrics, and listened away, and now they're one of my favorite metal bands.

Seriously, these guys just have a very creative vibe compared to some of the other metal bands out there, which is something I really appreciate.

Some of my favorite songs are Commissioned By Kings, Reveries of Flight, and The Conscience Speaks.
Oh, Sleeper has some really great music. A lot of their songs tell stories such as "Hush Yael". I really encourage everyone to look them up and I am 99.879% sure that you will really like them. If not than I will take the blame for wasting your time!
Best of all time, period.
This band is easily the BEST Christian screamo bands. Most of the bands on this list are not even screamo bands.
Micah kinard, the lead vocalist of Oh Sleeper, has an amazing voice and scream. Oh sleeper beautifully combine poetry (lyrics) and rough sounding music to portray true feeling through their music. With three albums, two full concept albums (which are sequals) and a partial concept ablum, they tell a story of the atrocitys Satan is capable of, the sin mankind is capable of, and they explore the different attributes of god such as his love and forgiveness, and even his wrath and jugement.
1 Comment
24
12 Stones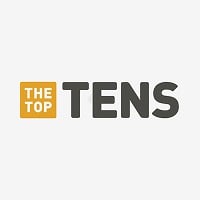 12 Stones is an American Christian rock post-grunge band that was formed in 2000 in Mandeville, Louisiana. The band currently consists of Paul McCoy, Eric Weaver and Sean Dunaway.
25
Switchfoot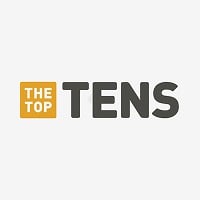 Switchfoot is an American alternative rock band from San Diego, California. The band plays as a quintet.
Simply the best band of all the above ones. What's up to you guys vote for this.

If you don't believe me then lesten to this is your life or meant to live.

Vote for thiss
26 Confide
27
Memphis May Fire
Best Christian band ever! Marty Mullins with clean and unclean vocals, melodic guitar rifts, pounding drums that will blow your mind, and a bassist that won't even seem possible to create that kind of music. Best song by them would have to be the Abandoned
I love the references to scripture in their songs and also how Matty will actually preach at their concerts. Amazing band, great faith.
Memphis may fire is good because they give a positive message to there listeners and fans. And it also has some awesome singing.
Memphis may fire is the best of all bands and should be number 1 and it's even more awesome that they are Christian their lyrics and voals and everything is so amazing and their bible references and everything is amazing
3 Comments
28
Tenth Avenue North
They are awesome! Have great lyrics and great meanings, if you're looking for gospel and amazing lyrics not screamo but they are awesome!
Good theology... great music. Lets go Tenth Avenue North! - everton96
They are a good band but they aren't anywhere near metal or screamo
Very powerful 'No man is an island, ' what a great song.
1 Comment
29
Stellar Kart
I love them!.. Their songs are more of worship for GOD but still rocks!
"a love song" the best
With the pray" we shine" jesus loves you"...
Yeah really awesome
30
Stryper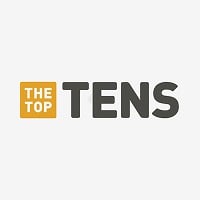 Stryper is an American Christian metal band from Orange County, California. The group's lineup consists of Michael Sweet, Oz Fox, Perry Richardson, and Robert Sweet.
They're still going after being together for so long. They should go higher in the rankings...
I grew up listning to these guys. I do believe they are in MTV's Hall of Fame. Reborn is the best song and their heaviest no doubt. they have a great sound. Love Michael Sweet and Oz Fox
In third grade(around 1989), all my friends were listening to G&R or Def Leopard, etc., but I wasn't allowed to listen to any secular music and it sucked! Some way or another(maybe it was my dad who took pity on my plight;),I wound up with a Stryper album/cassette and I fell in love-literally,I fell in love with the lead singer who I thought was the prettiest man I'd ever seen in all of my 8-9 years on Earth! I'm no longer into metal/hardcore, but Stryper will always hold a special place in my ❤️ "Six Feet Deep" from Cleveland, OH., were also pretty great and had the best shows in the 90's(lots of moshing & intense/angry worship! 😆).
31
Theocracy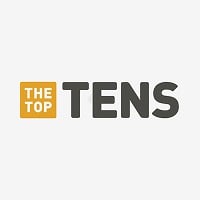 Theocracy is a Christian progressive power metal band founded in 2002 by Matt Smith of Athens, Georgia.
Theocracy... Where do I start? Powerful, uplifting progressive power metal, complete with the deepest, most introspective and inspiring lyrics I've ever heard from ANY band. Matt Smith is a musical and lyrical genius.
They are way better then 29th. They should at least be in the... Top 10 of Christian Metal bands. Vote for THEOCRACY. Theocracy rules! Great band even if you like Long songs
Fast paced... great lyrics... incredible melodies and solos... down to heart Christians. Theocracy is the bomb! - everton96
32
Anberlin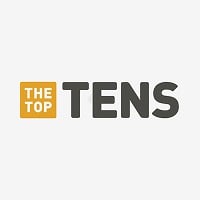 Anberlin was an American rock band formed in Winter Haven, Florida in 1998. Since the beginning of 2007, the band consisted of lead vocalist Stephen Christian, guitarists Joseph Milligan and Christian McAlhaney, bassist Deon Rexroat, and drummer Nathan Young.
33 Close Your Eyes
34
Superchick
The songs have real meaning and are not just pointless songs. If you listen to the lyrics they will mean something.
their songs are true and have helped me through some really hard times

I've been listening to there music since 1999 they are amazing
Best band on the list, great range of songs, powerful lyrics.
Listen to courage, stand in the rain, beauty from pain
35
War of Ages
Just heard about his metal core band and I love it!
Great live! Each relase is consistant well done and better than the prior which is hard to say for most bands.
36
Before Their Eyes
Nice voice and amazing lyriccz

-ryan evangelista
37
Norma Jean
Best hardcore band I have ever heard. I used to never want to listen to them because I thought their name was based off of somebody's grandmother or something, but it's meaning is "patterns of grace and mercy". I think it's latin. They are really rough, but their melodies are all different and they are extremely passionate. Distance to planets, innocent bystanders, and murphy was an optimist are good songs to sample if you've never heard of them. I would go so far to say that they are as good as under oath, just a slightly harder style.
IS THIS A JOKE!?!?! Norma Jean is the king of Christian hard rock with Project 86. Those two have been around for much longer than a lot of these bands
Uh, wow. These guys are easy the best hardcore Christian outfit out there, with The Devil Wears Prada, and the now-defunct The Chariot in tow. Converge-like intensity but with a positive message and going-for-the-juggular delivery. Brutal and awesome.
Norma jean is the original with project 86 and underøath and tfk, I love skillet as much as the next guy but they don't belong on this list.

My top ten:
1. Norma Jean
2. Underøath
3. Project 86
4. Thousand Foort Krutch
5. (Lacey Era) Flyleaf
6. Blindside
7. Demon Hunter
8. Spoken
9. Haste the Day
10. (early) Fireflight
38
Relient K
One of the most amazing bands I have heard in my entire life. very few beat it. but its not really scream or hard core
39
Fit for a King
Why are they 42?!
Hollow King is such a good song!
40 These Hearts
41
Nine Lashes
By far my favorite Christian rock band ever! If you like Red, 12 Stones, Ashes Remain or TFK then you'll love Nine Lashes. My favorite songs are Anthem of the Lonely, Write it down, Get Back and Our Darkest Day.
I love nine lashes. They rock!
Love anthem for the lonely
42
Haste the Day
By far my favorite screamo band. Perfect mix of screaming and singing
43
Love and Death
Brian Head Welch's band, amazing! Also Brians solo debut album save me from myself is great! August Burns read are I think my favourite
44
Impending Doom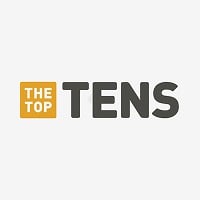 Impending Doom is an American Christian deathcore band from Riverside, California. The group has released five full-length studio albums and are currently a five piece with vocalist Brook Reeves as one of the two original remaining members along with Manny Contreras who left the band in 2010 but returned ...read more.
This smaller Screamo band has great songs, they're blunt and true. I'd suggest Murderer and Doomsday.
The most brutal christain band ever. Check out Murderer if to want to hear them
45
Rise Against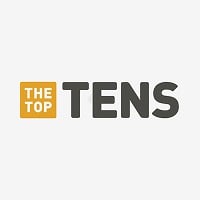 Rise Against is an American hardcore punk band from Chicago, Illinois, formed in 1999. The band's current line-up comprises vocalist/rhythm guitarist Tim McIlrath, lead guitarist Zach Blair, bassist Joe Principe and drummer Brandon Barnes. They are known for popularizing punk.
Rise Against is no Christian or contemporary. I mean listen to "Make It Stop (September's Children)" Rise Against is a self-esteem raiser, no doubt, but they speak of poverty and how the system calls themselves the minority. That's my opinion. Just saying. Not trying to offend anyone.
46
Texas In July
Best vocalist when it comes to screams all around with the keyboards this band is the best Christian band for sure
47 Inhale Exhale
48
Icon for Hire
Icon for hire is absolutely amazing, I've met them a few times and they are seriously the best. There music is so great. LOVE THEM
I LOVE Icon For Hire! They're one of the best bands out there!
49
Showbread
Anywhere from screaming out every word with a mess of heavy sounds in the background to slow worship with a clean piano, this group of Jesus freaks is sure to rock your socks off and praise God while doing it!
50 The Seeking
PSearch List
Related Lists

Best Christian Rock Bands

Top Christian Metal Bands

Greatest Christian Hard Rock Bands

Greatest Christian Metalcore Bands

Top Ten Christian Death Metal Bands
List StatsUpdated 18 Nov 2015
1,000 votes
78 listings
10 years, 86 days old

Top Remixes
1. The Devil Wears Prada
2. Red
3. As I Lay Dying

timfitzpatrick
Error Reporting
See a factual error in these listings? Report it
here
.