Top 10 Christian Screamo/Rock Bands
AngelUndead14
The Contenders: Page 2
21
Oh, Sleeper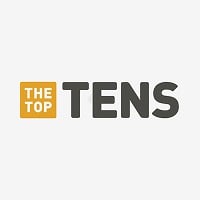 Oh, Sleeper is an American Christian metalcore band from Fort Worth, Texas. Previously signed to Solid State Records they are currently operating independently.
Oh, Sleeper is one of the first screaming metal bands I listened to (and saw live) back when I didn't really like metal music all that much. Back then, I couldn't understand what all these screaming bands were saying, but one of my friends just absolutely loved this band and their "Son of the Morning" album which had just come out. After seeing them live, I straightaway bought their album, looked up the lyrics, and listened away, and now they're one of my favorite metal bands.

Seriously, these guys just have a very creative vibe compared to some of the other metal bands out there, which is something I really appreciate.

Some of my favorite songs are Commissioned By Kings, Reveries of Flight, and The Conscience Speaks.
Oh, Sleeper has some really great music. A lot of their songs tell stories such as "Hush Yael". I really encourage everyone to look them up and I am 99.879% sure that you will really like them. If not than I will take the blame for wasting your time!
This band is easily the BEST Christian screamo bands. Most of the bands on this list are not even screamo bands.
Micah kinard, the lead vocalist of Oh Sleeper, has an amazing voice and scream. Oh sleeper beautifully combine poetry (lyrics) and rough sounding music to portray true feeling through their music. With three albums, two full concept albums (which are sequals) and a partial concept ablum, they tell a story of the atrocitys Satan is capable of, the sin mankind is capable of, and they explore the different attributes of god such as his love and forgiveness, and even his wrath and jugement.
V 2 Comments
22
Protest for Pluto
Protest For Pluto has a unique style and sound using hard hitting and power driven songs with rock roots like "Freedom, "Chosen Me", and "It Doesn't Matter", plus a dynamic and very energetic rock stage show. PFP's energy and emotion rips through their song writing showing their heart for God in songs like "Salvation's Gates", "Your Breath I'm Living On", and "Reach Out". The mission of Protest For Pluto is to spread the word of God through their music, rock out for the masses, and to be the true warriors of Rock n' Roll. - ljhillmanphotography
I saw them perform this weekend at a show - WOW can they ROCK a STAGE! Their lyrics are strong and meaningful. The guitar riffs are amazing. The drummer is not only great to watch, but has a unique style of playing. WATCH out... These guys will be KILLING the scene SOON!
somewhat unheard of young band... but not for long!
23
Emery
So dynamic in the entirety of their history. They have seen much better days, but I can assure you they have not ended. I have never seen such a quality of vocal harmony and the meshing of screamo in any other band to this date. Their newest album has it's shining moments, but their best work is behind them unfortunately. Thank God that music is timeless
The harmony, the lyrics, everything about this band is amazing. They've been my favorite band for the past six years, and will continue to be. They have the perfect blend of hard-hitting and soft-touching music.
My favorite band of all time. Amazing vocals, and he music as a whole really speaks to men in ways no other band has. Love every album!
Better when they scream more, that's when you know they are showing emotion
V 1 Comment
24 Confide
25
12 Stones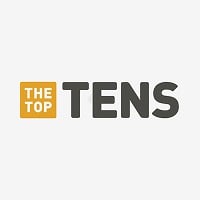 26
Switchfoot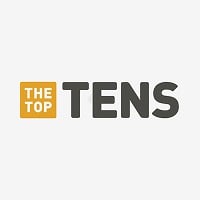 Simply the best band of all the above ones. What's up to you guys vote for this.

If you don't believe me then lesten to this is your life or meant to live.

Vote for thiss
27
Tenth Avenue North
They are awesome! Have great lyrics and great meanings, if you're looking for gospel and amazing lyrics not screamo but they are awesome!
Good theology... great music. Lets go Tenth Avenue North! - everton96
They are a good band but they aren't anywhere near metal or screamo
Very powerful 'No man is an island, ' what a great song.
V 1 Comment
28
Stellar Kart
I love them!.. Their songs are more of worship for GOD but still rocks!
"a love song" the best
With the pray" we shine" jesus loves you"...
Yeah really awesome
29
Stryper
They're still going after being together for so long. They should go higher in the rankings...
I grew up listning to these guys. I do believe they are in MTV's Hall of Fame. Reborn is the best song and their heaviest no doubt. they have a great sound. Love Michael Sweet and Oz Fox
In third grade(around 1989), all my friends were listening to G&R or Def Leopard, etc., but I wasn't allowed to listen to any secular music and it sucked! Some way or another(maybe it was my dad who took pity on my plight;),I wound up with a Stryper album/cassette and I fell in love-literally,I fell in love with the lead singer who I thought was the prettiest man I'd ever seen in all of my 8-9 years on Earth! I'm no longer into metal/hardcore, but Stryper will always hold a special place in my ❤️ "Six Feet Deep" from Cleveland, OH., were also pretty great and had the best shows in the 90's(lots of moshing & intense/angry worship! 😆).
30
Memphis May Fire
Best Christian band ever! Marty Mullins with clean and unclean vocals, melodic guitar rifts, pounding drums that will blow your mind, and a bassist that won't even seem possible to create that kind of music. Best song by them would have to be the Abandoned
I love the references to scripture in their songs and also how Matty will actually preach at their concerts. Amazing band, great faith.
Memphis may fire is good because they give a positive message to there listeners and fans. And it also has some awesome singing.
This should be in the top 15!
V 3 Comments
31
Superchick
The songs have real meaning and are not just pointless songs. If you listen to the lyrics they will mean something.
their songs are true and have helped me through some really hard times

I've been listening to there music since 1999 they are amazing
Best band on the list, great range of songs, powerful lyrics.
Listen to courage, stand in the rain, beauty from pain
32
Anberlin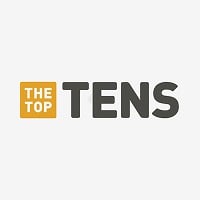 Anberlin was an American rock band formed in Winter Haven, Florida in 1998. Since the beginning of 2007, the band consisted of lead vocalist Stephen Christian, guitarists Joseph Milligan and Christian McAlhaney, bassist Deon Rexroat, and drummer Nathan Young.
33
War of Ages
Just heard about his metal core band and I love it!
V 1 Comment
34
Theocracy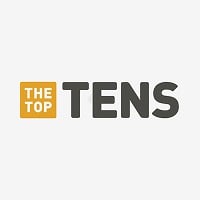 Theocracy is a Christian progressive power metal band founded in 2002 by Matt Smith of Athens, Georgia.
Theocracy... Where do I start? Powerful, uplifting progressive power metal, complete with the deepest, most introspective and inspiring lyrics I've ever heard from ANY band. Matt Smith is a musical and lyrical genius.
They are way better then 29th. They should at least be in the... Top 10 of Christian Metal bands. Vote for THEOCRACY. Theocracy rules! Great band even if you like Long songs
Fast paced... great lyrics... incredible melodies and solos... down to heart Christians. Theocracy is the bomb! - everton96
35
Norma Jean
Best hardcore band I have ever heard. I used to never want to listen to them because I thought their name was based off of somebody's grandmother or something, but it's meaning is "patterns of grace and mercy". I think it's latin. They are really rough, but their melodies are all different and they are extremely passionate. Distance to planets, innocent bystanders, and murphy was an optimist are good songs to sample if you've never heard of them. I would go so far to say that they are as good as under oath, just a slightly harder style.
IS THIS A JOKE!?!?! Norma Jean is the king of Christian hard rock with Project 86. Those two have been around for much longer than a lot of these bands
Uh, wow. These guys are easy the best hardcore Christian outfit out there, with The Devil Wears Prada, and the now-defunct The Chariot in tow. Converge-like intensity but with a positive message and going-for-the-juggular delivery. Brutal and awesome.
V 1 Comment
36 Close Your Eyes
37
Relient K
One of the most amazing bands I have heard in my entire life. very few beat it. but its not really scream or hard core
39 These Hearts
40
Nine Lashes
By far my favorite Christian rock band ever! If you like Red, 12 Stones, Ashes Remain or TFK then you'll love Nine Lashes. My favorite songs are Anthem of the Lonely, Write it down, Get Back and Our Darkest Day.
V 2 Comments
PSearch List
Recommended Lists
Related Lists

Top Christian Rock/Screamo/Emo Bands

Best Christian Rock Bands

Greatest Christian Hard Rock Bands

Most Underrated Christian Rock Bands

Best Christian Rock Bands of 2013
List Stats
1,000 votes
78 listings
8 years, 148 days old

Top Remixes
1. The Devil Wears Prada
2. Red
3. As I Lay Dying

timfitzpatrick
Posts
Error Reporting
See a factual error in these listings? Report it
here
.