Top 10 Cincinnati Bengals All Time Draft Busts
htoutlaws2012
Put these years in our rear-view mirror for the foreseeable future, but not without some bumps along the way. Here are the ten biggest draft busts in Cincinnati Bengals history.
The Top Ten
1
Ki-Jana Carter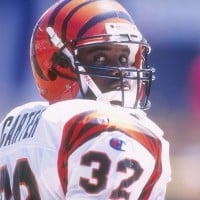 ''Carter, the league's first overall draft pick, signed a $19.2 million contract with a $7.125 signing bonus over seven seasons. This was the highest contract given to an NFL rookie at the time.
Out of nowhere, Carter took his third preseason snap and shredded his knee. Out for the entire 1995 season, Carter made a slight rebound the following two seasons, becoming primarily a goalline back, posting 15 touchdowns. However, he never became the team's feature back with Garrison Heart and Corey Dillon taking on that role in 1996 and 1997 respectively. Carter's final two seasons of his five-year career in Cincinnati ended with four games, eight carries and one touchdown.
Carter would finish his career with the Washington Redskins and New Orleans Saints.''

Penn State curse victim #2 plagued with injuries. BEWARE SAQUON! - htoutlaws2012
2
Akili Smith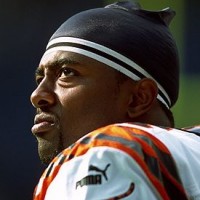 ''As his first act as quarterback, Smith held out with a contract dispute (so much for quiet offseason) missing most of the 1999 Training Camp. From '99-'02, Smith started 17 games, posted a 3-14 record, completing only 46.6% of his passes, five touchdowns and 13 interceptions for a career quarterback rating of 52.8.''

During his second season (2000), the Bengals benched him. He was basically finished in 2003, but hanged around the league all the way to the end of that decade. He Joins Joey Harrington as some of the biggest Oregon Duck busts of all time. - htoutlaws2012
3
Rickey Dixon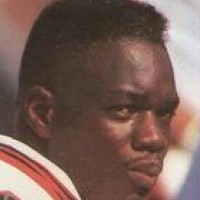 ''Rickey Dixon is another Oklahoma Sooners standout who couldn't find success with the Bengals.

Dixon was drafted with the fifth overall pick in the 1988 draft. After starting at FS for all of 1989, Dixon lost his spot in 1990 and was very soon after out of football altogether.
What Could Have Been?

WRs Tim Brown and Sterling Sharpe were the next two picks in the draft. Brown would go to nine Pro Bowls in his career, while Sharpe went to five.'' Yeah they drafted a safety over weapons you could of gave help to your not so proven quarterback incoming. - htoutlaws2012
4
Peter Warrick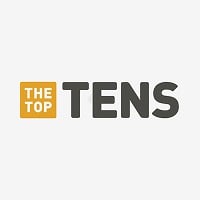 ''Not so much calling Peter Warrick a bust as we are a major disappointment. Warrick never filled the expectations of someone selected fourth overall. Perhaps it's the disappointing nature, at least in that era, that top-five picks often run so tragically deep. an injured knee that never healed prevented him from taking part of an explosive offense.'' - htoutlaws2012
5
David Klingler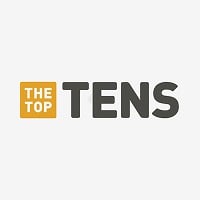 ''In four seasons with the Bengals, Klingler started 24 games, compiling a 4-20 overall starting record while posting 16 touchdowns, 22 interceptions, a 5.6 yard/pass average and a 54.2 completion percentage. Klingler left the sport after 1997, playing for only six seasons; the final two with the Oakland Raiders. And in 1994, he was already on his way to losing his job. After going winless in his first seven starts in 1994, the team began easing Jeff Blake in as the starting quarterback who began to breath life back into Cincinnati by winning two of the next three games.'' It's a tall order to replace a guy like Boomer Esiason, and not even back up the hype to boot, but he isn't the last quarterback they took so highly rated. - htoutlaws2012
6
Ricky Hunley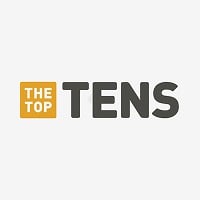 ''The Bengals first of three first-round picks in 1984, Arizona linebacker Ricky Hunley at No. 7, never played a snap for them. He held out of his rookie training camp and then got traded early that season to Denver. He went on to play seven seasons and make 30 starts in his career.'' - htoutlaws2012
7
Archie Griffin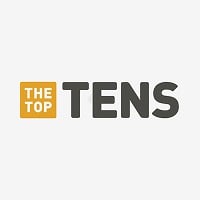 ''There are times that the word bust can incite obvious negativity. That's not always the case. In the technical-sense of this argument, a player with a great college career drafted in the first round can still be a bust; be it because of injury or the inability to surpass players on the depth chart. Griffin had a tremendous college career was drafted in the first round and never played up anything close to the production he had in college.'' - htoutlaws2012
8
David Pollack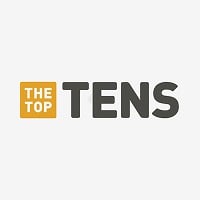 ''Pollack didn't start until week six but in the final seven regular season games, he began to produce, generating 3.5 quarterback sacks while starting three of the final five games. During the Wild Card game against the Pittsburgh Steelers in '05, Pollack posted eight tackles and a quarterback sack.

And before we could watch him progress, the football gods decided Pollack's career would end. In the first quarter during a week two game against the Browns, Pollack collided with running back Reuben Droughns. Pollack laid immobile on the field. Due to the neck injury, Pollack missed the entire '06 and '07 seasons before deciding to retire in April of '08. That Cleveland game later proved particularly costly. Richie Braham, the team's rugged and tough center, suffered a career-ending leg injury and Tab Perry never fully recovered from his own injury after having a great rookie season as a kickoff return specialist.'' - htoutlaws2012
9
William Jackson III
With other corners overshadowing him its likely I shouldn't be surprised to see him be released from the team, but then again John Ross could be a strong contender if he doesn't bounce back from a terrible rookie season. Meanwhile Jackson III was a guy the Steelers looked to have in their sights until Bengals stole them up, boy did this bite them as he barely got any action his rookie being taken out, and then to have one notable career interception against Aaron Rodgers, and not show up the rest of the season is just completely inconsistent player. - htoutlaws2012
10
Jermaine Gresham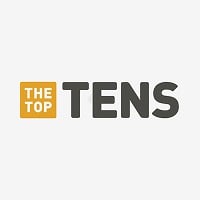 Jermaine Gresham is an American football tight end for the Arizona Cardinals of the National Football League.
I completely forgot Gresham was a first round pick way early in the 2010 draft, he was okay at best for a Tight End, but not a first round caliber player who they would later find more notably Tyler Eifert, and Tyler Kroft as effective targets. - htoutlaws2012
BAdd New Item
Related Lists

Top 10 Best Cincinnati Bengals Players Going Into the 2018 Season

Top Ten Cincinnati Bengals Players of the 2015-2016 Season

Best Cincinnati Bengals Players of 2016

Top Ten Cincinnati Bengals Players of the 2016-2017 Season
List Stats
10 listings
1 year, 198 days old

Top Remixes

1. Ki-Jana Carter
2. Akili Smith
3. Rickey Dixon
htoutlaws2012
Error Reporting
See a factual error in these listings? Report it
here
.