Top 10 Cities in the Middle East
The Top Ten
1
Dubai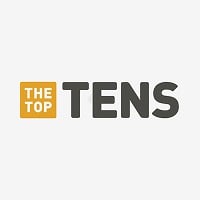 I really want to visit Dubai when I grow up! It should be the best.
Dubai is bbest and livable
1. Dubai
2. Istanbul
3. Tehran
4. Abu Dhabi
5. Mecca
6. Beirut
7. Riyadh
8. Jeddah
9. Kuwait City
10. Doha
Dubai is a city that has everything from shopping to best infrastructure and hotels. It is one of the ideal places to live in the Middle East as it has everything to offer to foreign tourists.
V 31 Comments
2
Beirut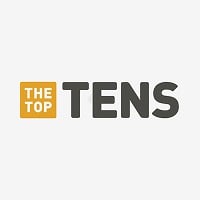 Beirut is such an amazing city because of the fast wifi and amazing infrastructure
Beirut is 1 of the richest city in the world I believe that NYC should be nicknamed the American Beirut
And they have such good food
Beirut is absolutely the best city in the Middle East.. Hospitality, Nightlife, Beaches, International food... It's the Paris of the Middle East!
I totally agree... A city that is modern and antique at the same time! I simply love the city because it's a city that is very charming. Definitely a city everyone should visit in a lifetime.. Try to be more original and try Beirut instead of Paris!
Best city in the middle east, its beautiful charming and will make you feel at home, one word to describe it CRAZY
V 60 Comments
3
Istanbul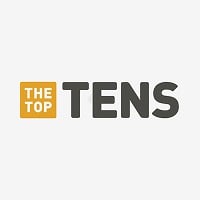 Istanbul, formerly known as Byzantium and Constantinople, is the most populous city in Turkey and the country's economic, cultural and historic center.
Istanbul is an old city! And does have this days a lot of world wide business companies! In addition that it's have the best climate in middle east, and it's are a nationalities Complex! And we can not deny the nightlife in Istanbul! Also it is the 2nd largest city in the world with 13 million population!, and The best and the modernest transportation linking their parts to each other! And rather than that it's a Complex between East and West, and the more you search the more you get about Istanbul! As Napoleon said, "If the world was a single state, Istanbul were the capital"
Constantinople still has many great attractions worth seeing. It is a European city, locked in a West Asian country, and many relics from the Roman and Ottoman Empire can be found. If you want a "middle eastern" feel, visit the markets and haggle. Do humor the locals and refer to it under its incorrect name Istanbul, the name will be corrected in time...
Istanbul is NOT an Arabic city like others, European kind of people lives in Turkey.
Largest city and very nice and safe city and modern city
V 8 Comments
4
Jerusalem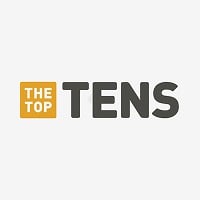 Jerusalem is a city in the Middle East, located on a plateau in the Judaean Mountains between the Mediterranean and the Dead Sea.
The "So"-called holy city, however it's quite diverse with three major religions that form up as a community
I LOVE Dubai but Israel is the holy city and pretty much capital of world. So many cool and biblical stuff.
Jerusalem is holy! Its cool, old, fun, sacred, holy, and important. Beirut is boring, Istanbul should be called Constantinople, and well Dubai is actually really really cool but not as cool as Jerusalem.
It's a holy city to three religions including mine and is the capital of a promised land holy to four religions.
V 8 Comments
5
Abu Dhabi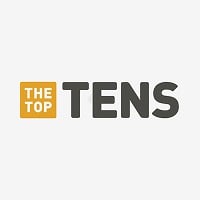 Abu Dhabi is the capital and the second most populous city of the United Arab Emirates, and also capital of the Emirate of Abu Dhabi, the largest of the UAE's seven emirates.
GREAT CITY
Clean, organized, has unique buildings that can also be world record and people are peaceful and friendly
Green city in middle east, less traffic other than other capital city in Gulf countries
Its close to Dubai and very nice
V 4 Comments
6
Tehran
Best city in middle east. With excellent Persian food and also modern city where you can relax Iranians call it city of light.
Very modern and clean metropolitan city.the living standards (housing, public transportation, medical facilities, ) in Tehran is way better than other middle eastern cities.
I have heard from lots of people who travelled to Tehran, they fell in love with the city. Another remark was about rich culture and friendly people of Tehran.
The most beautiful city in the world
V 29 Comments
7
Riyadh
Awesome and pretty city in Middle East
This city holds the economy of whole Middle East. I don't think this is deserved to be best, but Riyadh deserved to be the most powerful city in Middle East.
Nice large modern clean city with lots of rich historical places in and around Riyadh.
Its really really classy city I love been there and I got chocked I thought ill go to a forgotten city in the middle of the dessert but life over there was overwhelming big streets luxury cars tall towers eveywhere a lot of nice malls it's a city that I wont say no to live in everyday
V 13 Comments
8
Kuwait City
The city is appealing to see, the people are very friendly and the food is probably the best food I had in the middle east!
Freedom, rich, historical, big city, smart and educated westernised people with a Democratic constitution
Kuwait City is a small beautiful city a mix of New York and Paris with amazing architecture and many wonderful things to do
Best cities in the world! Its more beautiful than New Jersey! Similar of newyork but in small city
V 3 Comments
9
Manama
According to a local Bahrani, Manama is "as you like". It's got a nice lived-in feel and is open like Dubai - and much less expensive!
Free place for every one
Tiny but beautiful, to be honest, nothing compares with Bahrain in the Mid-east its very chill and laid back, lots of history and just enough entertainment!
Incredible laid back country, people are so positive and respectful too!
V 9 Comments
10
Jeddah
Has tallest light house, tallest flag pole, and soon tallest building! This is the real life version of Supermassive galaxy from SMG2 - TeamRocket747
East or west, Jeddah is the best!
Beautiful city Jeddah
Its really amazing city its more opened up than you think and people here are very generous with open mind and big hearts that's chocked me I love jedda everyday more and more they have the greatest malls ever night lifes never die privets island and beach over the weekend, you will never get bored here I love it
V 5 Comments
The Contenders
11
Bethlehem
I love it. One of the best cities. A rich culture.
12
Sharm el-Sheikh
That's the real meaning of vacation. Sunshine in the morning and dancing all night... Delicious food... Nice people everywhere... Everyday is different... Lots of activists throughout the day.
I highly recommend it to stressful corporate employes and to all incentive vacations. It's a lifetime trip.
Sharm el Sheikh isn't in the Middle East. It's in Egypt
Relax like you don't have a thing to do.
Nightlife, peacefulness, coral reefs, colourful fish, its simply a beauty given by nature!
V 2 Comments
13
Tel Aviv
Vegan paradise, gay friendliest place onEarth, the shining jewel of Middle East.
Very beautiful people, nice beaches and weather.
Those who hate Israel can move to Iran.
The LA of the Middle East!
Amazing city
The most modern city in the Middle East with a vibrant nightlife scene beautiful beaches, amazing weather and high technology
V 3 Comments
14
Doha
Doha is a very nice place.It Is very safe place.Must Visit
Doha is one of the best places to live in. It is safe (al hamdullah), it has lots of shopping, the West Bay is amazing, everything in Doha is just great!. I would recommend you to visit Doha before the year 2022 because that's the year when Qatar is going to host the FIFA World Cup. I hope you visit Doha and love the city, and maybe want to live there!
Most amazing place in terms of safety and hospitality, great malls, beautiful beach, katana and pearl Qatar are must visit places.
Have one of the best corniche in the entire Middle East. I've been to the others, but I happen to it's the best. Most beautiful city lights during Qatar national days
Safe city friendly people will be the most developed city
V 9 Comments
15
Mecca
I like clock tower
Mecca is not allowed to enter for non Muslim. If I can visit there, I will.
Mecca wil be great
No place like this
V 7 Comments
16
Muscat
One the most beautiful and peaceful cities
In my opinion...Muscat deserves to be in the top 10...simply because it is the best...
You have to see it to believe. Muscat is perhaps the most underrated city in the Gulf/Middle East. But I haven't met a single individual who has visited Muscat and not been surprised by it's natural beauty. The capital city of the Sultanate of Oman has a great history and strikes a perfect balance between the modern and the traditional. The souqs, forts and the royal palace in the Old city live in perfect harmony with horticultured road networks, parks, malls and restaurants that serve you food from around the world. Surrounded by the Hajar mountains on one side and the Sea of Oman on the other, Muscat has constantly been rated as among the cleanest cities in the region, and perhaps in the world. The Omani capital is also counted among the Top-5 friendliest cities in the world and the most friendliest in Middle East. This reflects in the hospitality of the city and its people. Muscat is truly the 'Hidden Gem of Arabian!
It's one of its kind! A must visit place and perfect place to call home... Great nation with great leader... Amazing beaches a lot things to do if you are out door... Cost if lyf is good. Muscat the best city in the gulf.
V 14 Comments
17
Amman
Amman has an up and coming hip hop scene. I'm also a big fan of their soccer team, Al Wehdat Sporting Club. It's a great place to live if you're part of the Jordanian diaspora, have the majority of your family overseas, but want to move back to Jordan.
Beautiful, up and coming city!
Most safe city
Clean, Organized, Stable and safe city. Booming nightlife scene as well as a good underground art scene including music, theater and stand-up comedy.
V 7 Comments
18
Byblos
Byblos is the most fantastic city in Lebanon. A very good shops, museums...
Byblos is the cradle of alphabet. I invite everybody to visit!
One of the oldest inhabited cities in the world.. Beautiful until today
Byblos is just a peace of heaven on earth!
V 3 Comments
19
Dammam
Dammam is open city?
I love dammam
Most friendly people in the world... they are so kind...
love it
20
Cairo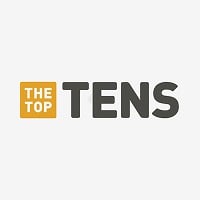 The best both in the middle East and Africa
Top restaurants great nightlife and a study by badoo the world's most 24 hour city
I Think Cairo Should be in at Least the top 10,This is A Beautiful City,and it has One of the World's Wonders.
HISROTY HISTORY HISTORY... Cairo is a million city places to go... You ll never feel bored for a second... Worth a visit.
I never have enough of my favorite places there.
21
Damascus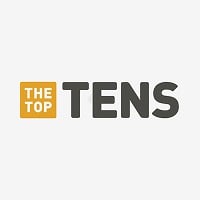 Damascus is the capital of the Syrian Arab Republic; it is also the country's largest city, following the decline in population of Aleppo due to the battle for the city.
Yea I love it too
This city have so sooo manny historical buildings and best resturants in the worl visit it you will not lose your time
Its no4 safest place on world amman is very ugly and dirty
Best city in the world!
V 1 Comment
22
Tbilisi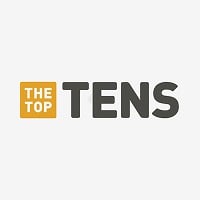 Tbilisi, in some countries also still known by its pre-1936 international designation Tiflis, is the capital and the largest city of Georgia, lying on the banks of the Kura River with a population of approximately 1.5 million people.
Tbilisi is an absolutely wonderful place to live. It is extremely inexpensive and the people are very hospitable. I lived there for three years, and after my husband finishes his military service, we will be making Tbilisi our permanent home. They international schools and universities. The food is fresh and inexpensive. I just can't say enough about how amazing this city is.
Not exactly Middle Eastern, but very beautiful nevertheless
Proud to be Georgian - TopT3ns
Tbili - in Georgian means -warm. so, this city is so warm with it's peple, buildigs, culture, fresh food and hospitality
23
Baku
The city is a mix of traditional and modern. It is a perfect place to go for cheap travelers who want to have the most of what it could bring them. It's also safe for americans, NOT armenians. But if you are not from Armenia and armenian, you are safe. So yeah, choose baku!
Honorable mentions
Sana'a
Dubai
Ridyah
Yerevan
Istanbul
Doha
24
Isfahan
The BEST.
Isfahan is half of the world
The most Rich architecture
One of the bests in the world...
V 3 Comments
25
Medina
Should be higher
26
Sana'a
Sana'a city has its own charater can not find it in any other city.
GOOD CITY THE REAL ARAB PEPOLE
27
Diyarbakır
Its old city with amazing location and kurdish people's is very kind and amazing food
Beutifull city
I love diyarbakir and erbil city I love kurdish people too
28
Baghdad
Amazing City, one of the best in terms of history. A great city to visit!
Iraq has too many cities why you have mentioned Baghdad...
Iraq OVER ALL COUNTRIES,
One of the greatest cities in world history, and a world-class, cosmopolitan Middle Eastern city of power. By the way, why aren't Erbil and Sulaimaniyah not included here?
29
Hamedan
Iran hamedan city -
30
Jounieh
2nd best city in Lebanon
Best city in Lebanon
LONG LIVE JOUNIEH
31 Tunis
32
Aden
Beautiful coastal area with great beaches
33
Shiraz
Best city I ever seen I love go again and visit shiraz again very friendly people and very historical city
I think shiraz is the best historic city in the world for tourists
Very clean and beautiful
I love shiraz
Awssome city that every one will love...
Famous for many shooing malls..
34 Tripoli
36
Mashhad
Mashhad is one of the best religious and modern city to visit
Mashhad has very big shopping center same as padide
37 Tabriz
38
Yemen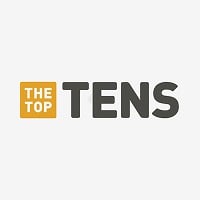 Yemen, officially known as the Republic of Yemen, is an Arab country in Western Asia, occupying the southwestern to the southern end of the Arabian Peninsula.
*sigh* did Nick Crompton come on TheTopTens? - TeamRocket747
39
Aqaba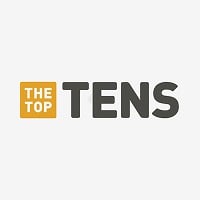 It's not too big and not too small.
40
Erbil
One of the most liberal, beautiful cities in the Middle East. A charming blend of Dubai, Beirut, Istanbul, Baghdad, all in one unique, cosmopolitan city in Iraq! Great history, dining-scene, nightlife, and many modern amenities of a world-class 21st century metropolis.
41
Mosul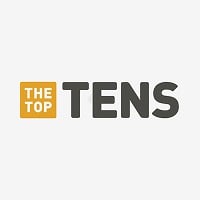 42
Aleppo
Only God tjing to say about it
Something's not right, aleppo 41? it is the oldest city in the world plus the capital of Islamic heritage in 2006...
Aleppo, is the 2nd oldest city in the world, Byblos (Lebanon) is.
How is Aleppo at 28? It should be at least in the top ten
V 1 Comment
43
Hurghada
Hurgada has awesome view at the red sea and contian very high hotels and resorts it is the best place to go to relax
44
Khobar
Beautiful very diverse
45 Ehden
46
Yerevan
Best city in northern Middle East
47 Buraydah
48 Antalya
BAdd New Item
Related Lists

Top 10 Cities in the Middle East to Visit on Vacation

Most Dangerous Cities and Countries in the Middle East and Africa

Strongest Nations In Africa and the Middle East

Most Powerful Countries in the Middle East
List Stats
1,000 votes
48 listings
7 years, 162 days old

Top Remixes (5)

1. Dubai
2. Beirut
3. Manama
kormo

1. Beirut
2. Byblos
3. Istanbul
Lebanon_2014
1. Dubai
2. Istanbul
3. Jerusalem
Metal_Treasure
View All 5
Error Reporting
See a factual error in these listings? Report it
here
.