Top Ten Best Cities In the Midwest United States
1
Chicago, Illinois
Great Capital of The Midwest
Amazing city
Illinois is Awesome
This is a very great place because you've got Navy Pier, the Willis Tower and lots of other fun stuff to do! - JoeBoi
2
Milwaukee, Wisconsin
SUMMERFEST is a Rock"in Good Time!
Alpine Valley - Venue for Outdoor concerts
Milwaukee also has a Architectural WONDER Art Museum
Obviously Chicago is the best, but Milwaukee is 100% the most underrated (coming from a Floridian). Lets be real here, Milwaukee is the one of the dopest sounding city names in the entire country, yet everyone always forgets about it, which is total bs.
Milwaukee is awesome but they really need to change their city flag! Have you seen that atrocity?
How are we number 3
3
Minneapolis, Minnesota
Magnificent CLEAN City between
Several Lakes and the Near by
Mississippi River
I might also add that while we are certainly not free of racists, Minneapolis is very diverse and proud of it. In Keith Ellison, Minneapolis elected the nation's first Muslim congressman and he is terrific. Native son Walter Mondale was the first presidential candidate ever to name a woman as his running mate. Minneapolis is a trailblazing city, and proud of it.
Moved from San Francisco to MSP, it has been great, very unique. Get a nice jacket for the winter and comfortable flip flops in the summer, they really have it all here...
Chicago is the only city rated ahead of Minneapolis that has teams in all four major pro sports. We also trail only Chicago and New York in the number of theaters for all U.S. Cities! The nightlife is terrific, there are churches everywhere, we have beautiful lakes and trees. It does get cold in the winter but you dress for it and at least people up here know how to drive in it. Minneapolis should definitely be moved up, I have no desire to live anywhere else!
4
Kansas City, Missouri
I have lived there for more than one year as an exchange student. Awesome city, many outdoors activities to do at the city parks and beautiful skyline. Besides, Country Club Plaza is a cool place to shop or just stroll around. Kansas City is a midsize city that offers everything you need. I hope someday I could go there at least for visiting
I moved here from Houston, Texas. I love the hills and the skyline, traffic isn't bad, great BBQ and nice people.
Average size Metropolitan city with beautiful houses and suburbs. Less than an hour away from University of Kansas. (Have you seen the Sky Line at night? ) beautiful city indeed. Country Club Plaza is one of the most beautiful parts of the country.
Gorgeous City! Just a very cool city.
5
Indianapolis, Indiana
Downtown is so alive and lovely with lot of good restaurants and clubs,fun night life and very walkable
Very down to earth
Very very very fun
6
St. Louis, Missouri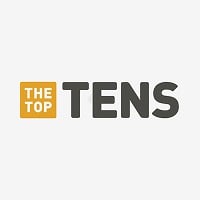 St. Louis is an independent city and inland port in the U.S. state of Missouri. It is situated along the western bank of the Mississippi River, which marks Missouri's border with Illinois.
CARDINALS BABY!
It's EpicJake here today guys doing a slime unboxing video! SMASH that like button! Ring that bell! Subsrib!
Lincoln Nebraska is the best city in the WORLD!
-EpicJake
7
Detroit, Michigan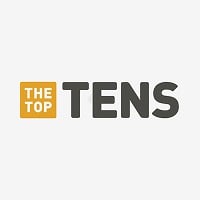 Most of the people who hate on Detroit aren't even from around here. People believe all of the rumors that are made up about it. Sure there are some bad neighborhoods, but all cities have those. Detroit has a sense of pride that most other cities don't.
Eventhough Detroit is dangerous, it still has a rich history. Sure crimes happen all over the city but that is mostly in the neighborhoods. Downtown is beautiful though, so much to see and do
Motown, Motor City, HockeyTown, Paris of the Midwest...should I keep going?
Detroit, Michigan should not be on this list. It's one of the most dangerous cities In the USA!
8
Omaha, Nebraska
Best quality of life. Everything you need in a 20 minutes city.
Had to put my city first guys. - EpicJake
Clean and fun
Omaha is the best of summer fun!
9
Des Moines, Iowa
Iowa is a really fun state if you like the cold winters and hot summers
Des Moines has everything that big cities offer; beautiful suburbs, downtown, great size, lots of corporate headquarters for insurance companies, cool historic neighborhoods, and good people! By the end of 2021, Des Moines will have two new highrises, The Fifth and 515 Walnut, a world-class skatepark called Lauridsen Skatepark, and possibly ziplining over the Des Moines River and white-water rafting on the river! Des Moines is projected to have a metro population of 1 million by 2040! ***It's the fastest growing city in the Midwest, with tons of development happening all around the city and the suburbs!
How it's under Omaha is beyond me. - JakePlaid
Second best city in Iowa. (Iowa City is still the best)
10
Cincinnati, Ohio
One of the better, mid sized, cities I've worked in in the midwest. Has a very unique feel, the people are extremely nice and welcoming, seems like a diverse and steadily growing economy, and best of all the price of living is extremely low and you still get a big city feel and have a ton of events going on all the time. Many new entertainment districts and you can get like a pretty nice 2,000+ SF home 10 minutes outside of the city for around $190,000k in very safe and well kept neighborhoods.
It is a great city filled with European charm and a Hipster vibe. Over-the-Rhine and the Ohio River front are awesome places to exlpore.
The Contenders
11
Cleveland, Ohio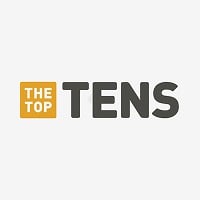 A very pleasant place to put down roots. If you can't decide between city or country, urban or rural, why not pick where you have the best of everything?
Playhouse Square, West Side Market, Rock and Roll Hall of Fame, and some awesome local food. Oh...and the Browns are good now
Please love us
12
Lincoln, Nebraska
Lots of free things to do, parks, lakes, camping, a good distance to other big cities for vacation spots, and a decent nightlife.
Awesome
13
Columbus, Ohio
One of the most diverse and best cities in the Midwest. Has consistently out performed other cities in grwoth and quality and now is the 2nd largest city in the Midwest behind Chicago.
underrated
14 Council Bluffs, Iowa
15 Grand Island, Nebraska
16
Madison, Wisconsin
Great Midsize City located on a
Magnificent Beautiful Waterfront connecting
2 Inland Lakes together, Home of U W. : )
Amazing Here
17
Grand Rapids, MI
Crushin it!
18
Denver, Colorado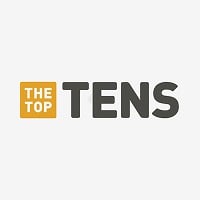 Denver, officially the City and County of Denver, is the capital and most populous municipality of the U.S. state of Colorado.
Denver is not in the Midwest.
19
Ann Arbor, Michigan
HAIL!
20 Cedar Rapids, Iowa
21
Duluth, Minnesota
Basically the only tourist our just Minnesotans and a couple of Canadians - RawIsgore
Cool up on Lake Superior
22
Eau Claire, Wisconsin
I used to live in Eau Claire. Beautiful place out in west Wisconsin - PackFan2005
23
Sioux Falls, South Dakota
Great City
24
Prospect Heights, Illinois
Okay, this is just a suburban town of Chicago. Well, whatever. - JoeBoi
25
Whitefish Bay, Wisconsin
I love this place. it produces good suite-mates.
26
Traverse City, MI
Took the train up there years ago and never stopped liking the area. Let's hope that the celebrities don't move in and poison the atmosphere.
27
Rochester, MI
Really Rochester MI not MN Rochester MN had the Mayo Clinic what does this city in MI have no really please tell me - RawIsgore
28 Grand Haven, MI
29 New Haven, MI
30 Dearborn, MI
31 Glen Arbor, MI
32 Grosse Pointe Shores, MI
33 Harrison Township, MI
34 Saint Clair Shores, MI
35 Ludington, MI
36 Huron Point, MI
37 Novi, MI
38 Livonia, MI
39 Warren, MI
40 Augusta, Wisconsin
41
Wichita, Kansas
It should be at #5
This place rocks. I've been both here, all over Kansas, Colorado, and all over Missouri, and Wichita beats them all by far. Much friendly people as well.
I don't know why it's all the way down here to be honest
42 Springfield, Missouri
43 Dayton, Ohio
44 Muskegon, MI
45 Grosse Pointe, MI
46 Grosse Pointe Woods, MI
47 Holland, MI
48 Rochester Hills, MI
49 Grosse Pointe Farms, MI
50 Port Huron, MI
PSearch List