Top Ten Best Cities In Brazil
The Top Ten
1
São Paulo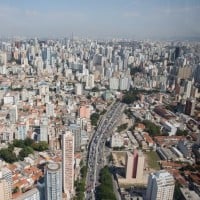 Great opportunities, best transportation infrastructure in Brazil, plenty of options for having fun and very reliable people.
Much better with opportunities and structure in general. + it's very beautiful also
Great taste in music
Best city in Brazil!
2
Rio De Janeiro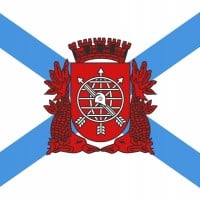 Rio de Janeiro, or simply Rio, is anchor to the Rio de Janeiro metropolitan area and the second-most populous municipality in Brazil and the sixth-most populous in the Americas.
Beautiful city! You've have also got to see the cutest movie ever, rio!
3
Salvador
Awesome! A place with rich history, culture, nature and with a very welcoming people.
4
Brasília
I have been there and lived there! You should really visit! Beautiful.
A beautful city with wonderful and paceful places, really nice people, culture and rich hostory.
Imagine an city with awelsome archteture, wonderful views and amazing people and histories. Yes, this city exists and it's called Brasíla.
5
Curitiba
Such nice city! The nightlife is really diverse, fun and not expansive at all! There are a lot of atractions and nice neighbourhoods! The climate is really plasent, not like the other cities in Brazil. People are actually really lovely and very open to tourists! Also, I hink is the place in Brazil with the most beaultiful people! A lot of gorgeous people in nightclubs and bars! I just loved everything and would definitely live there!
Definitely the best capital to live in, is clean and has a very pleasant climate than the rest of the country, Maybe the only problem is the people who live here are not very receptive, not to treat you badly, are just platelets.
Curitiba looks cleaner..
It's such a beautiful city and very organized! At least
For me
The best city of brazil.
6
Fortaleza
One of the most beautiful beaches and a wonderful infrastructure. People there are very kind. The best city in all the Northeast region of Brazil
7
Belo Horizonte
A lovely city!
8
Mananus
Manaus is really a great place to live. Nice place to earn some money and very unique spots to see in the middle of the majestic Amazon rain forest. You can add some adventure in the forest and have all the commodities of a big center next to you. At night go check some opera in the Opera House.
9
Recife
The heart of the Northeast Brazil. Truly better then Salvador and Fortaleza. The Dutch of Brazil
Definitely better than Salvador and Manaus, the heart of culture and the capital of northeast region and the "dutch Brazil", Love Recife
10 Porto Alegre
The Contenders
11
Blumenau
It's a very beautiful city, most German descending citizens. It has most festivals and events to enjoy.
Totally worth living in there.
12
Niterói
Best city ever
13
Vila Velha
Vila Velha best city.
14 Natal
15
Maceió
I Love this city and I born in this City! I Love your beaches, and his history.
Faction is having there... I love he
16 Santos
17
Rio Branco
Acre doesn't exist
18 Goiânia
19 Florianópolis
20 Campo Grande
21 Aracaju
22 Joinville
23 São Gonçalo
BAdd New Item