Top Ten Best Cities to Visit In Italy
Italy is one of the greatest European vacation destinations, period.

The Top Ten

1 Nonantola

The Capital of the World

God Bless this city

2 Rome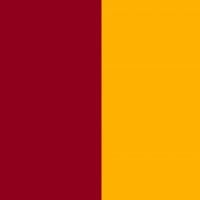 Rome is the capital city and a special comune of Italy, as well as the capital of the Lazio region. The city has been a major human settlement for almost three millennia. With 2,860,009 residents in 1,285 km2 (496.1 sq mi), it is also the country's most populated comune. It is the third most populous ...read more.
Rome has the Forum, the Colosseum, the Vatican... Some of the best museums in the World are in Rome. When you walk down the street in Rome, you're walking where famous people from Thousands of year ago walked. Then there's the food, the coffee, the crepes... The people are beautiful, there's fashion and history... Rome is one of the best cities in the world, in my opinion.
3
Venice
The Italians and Venetians call this aquatic playground "La Serenissima", meaning the "serene city". It is acutally true because if you treat Venice gently, this city will reward you profound moments of beauty and bliss. What a delightful place!
Ohh, Venice! Some of the hottest guys in the world can be found in Venice, but seriously, Venice is amazing. The Doges Palace, the Bridge of Sighs, the canals, the history, the art, the masks... It's just fun to walk around in Venice, get "lost", and experience it.
A monument to romanticism!
4
Florence
Worst city in the whole country. Poor, dirty and full of jobless people who can't speak Italian. There's a huge different between Florence and any other city of Northern Italy. I pray for all the German tourists with sandals and white socks who decide to visit Florence.
I agree totally with comments here.
Italian people do not respect at all foreigners, especially coming like me from Africa, they are just xenophobe.
And for that and for other bad behaviors they have, it is a dangerous country for non Italian.
Whoever said this city was bad, hope you die! And italians are not xenophobes. You are a leatard.
I was really expecting this amazing city to be higher.
5
Naples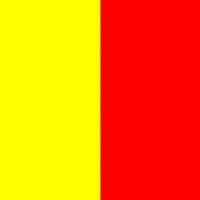 The home of Pizza, what more could you want?
6
Verona
I love this city. The old buildings help shape the characteristics of the city. In Verona you can walk around the old town for more than 2 hours without an insane number of tourists. I used to think of it being a Venice with roads because of the Venetian style architecture. The city has amazing thinks offered like the Umberto tower which is the tallest structure in downtown Verona and you can climb it and you have an amazing view of the city. There's also an amphitheater which hosts real plays and was also built during Roman Times and is in great condition. There are also more attractions like the balcony of Romeo and Juliet and old Cathedrals of Verona and much more. Verona beats Venice and every other city in Italy by 100 %. This is why you should take my words and visit Verona. I'm sure that you'll like it.
The town's like Venice with only the grand canal. The city is dotted with little hidden alley ways full of colour and charm. The old dialect of the town is very beautiful and can be seen on signs and shop names in many quarters of the city.
This city is a beautiful city with old architecture surrounding each and every corner. A less visited colosseum looking arena can be found which looks a lot better than the colosseum. The city is also in between Milan and Venice and yet not many people know about Verona this is why you should visit Verona today.
This city is truly amazing. Each corner of the city is somewhere new to explore. The architecture is so beautiful and this city looks like a better version of Venice.
7
Milan
Everyone knows after Rome comes Milan as Italy's main city. If you're all about fashion, big cities and food, Milan is definitely worth visiting, especially during the Christmas season when the city is decorated and the shops are all on sale. Milan is also the home of the Duomo, many natural history museums and Da Vinci's Last Supper.
The city center is awesome but the suburbs smell like piss and are covered with graffiti.

It can be too hot sometimes during the summer. During the hottest days, the temperature can reach over 40°C (104°F) + humidity.
It's the richest city in Italy!
8
San Gimignano
Old, OLD, perfectly preserved medieval city with towers and walls, and creepy little stores... Such a cool place.
9
Pompeii
The city that was buried by Mount Vesuvius rises again with painstaking care to detail and is still being unearthed by archeologists. Creepy, amazing city to walk through, and well worth it to pay a guide.
10
Volterra
Lots of weavy-windey streets with a cool Etruscan excavation site. Volterra is also where the Volturi are supposed to live in Twilight, so, if you're a fan...
The Contenders
11
Benevento
I love this beautiful City. Is not so big but has so many Churches, Arches, Theatres and Palaces. Benevento is rich of history.
Benevento is an ancient City. Greeks, Etruscans, Romans, Sunnis, Byzantines, Lombards and Popes have passed for Benevento. This City has so many Churches and so many Archs, Theatres and ancient palaces. I love Benevento.
12
Pisa
Can't go to Italy without holding up the leaning tower of Piza and all that tourist rot.
13 Turin
14 Brescia
15
Bologna
Before Etrurian and Celt than Roman, Bologna was a sort of New York of the middle ages, with its typical towers (20 of 100 still remains) as modern skyscrapers. Important node in the Silk Way from China, Bologna it was a water-street city like Venezia. Also won a war against Republic of Venezia. It's a middle age trip as Firenze a renaissance trip. Should visit
16
Treviso
This city is so beautiful. It's so medieval I can't believe how unknown this place is
17
Positano
Such a beautiful city. Just 40 minutes from Sorrento and 20 minutes from Amalfi, 10 minutes from Praiano. The scenery is best in the world with nice shops, Michelin restaurants and boat rides to Capri, Sorrento, and anywhere else possible.
18
Catania
Best city in the world
19
Taormina
Just incredible. Really something you can't imagine. Ancient roman theatre beside the volcano and the sea, the old streets. No something like Taormina all over the world.
20 Padulle
21 Cento
22 Reggio Calabria
23 Ispica
24 Verbania
25 Monza
PSearch List