Top 10 Worst Cities in 2019
The Top Ten
1
Mogadishu, Somalia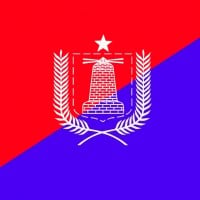 This list is cringe (besides the fixed up items, Pyongyang and Portland), and besides, it isn't even 2019 anymore.
Every city in Somalia is dangerous
Finally fixing this list up.
2
Pyongyang, North Korea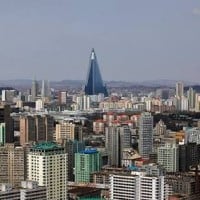 Pyongyang or P'yŏngyang (평양시) is the capital and largest city of North Korea, or the Democratic People's Republic Of Korea.
Why is London higher than this?
3
London, UK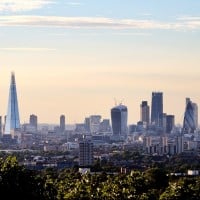 London is the capital and most populous city of England and the United Kingdom. Standing on the River Thames in the south eastern part of the island of Great Britain, London has been a major settlement for two millennia. London is one of the world's most important global cities. It exerts considerable influence upon the arts, commerce, education, entertainment, fashion, finance, healthcare, media, professional services, research and development, tourism and transportation
It used to be good but now that police aren't even allowed to chase criminals(Not kidding), yeah it's not good now. Theresa May should step down already.
It's too liberal and lots of stabbings
What's wrong with it?
4
Port Moresby, Papua New Guinea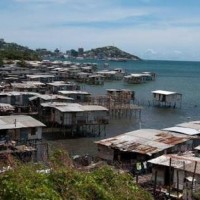 I feel bad for everyone who lives there
5
Dayton, OH
The infamous "Dayton Shooter" was a hard-left socialist who hatred Trump, and loved Bernie Sanders and Elizabeth Warren.
As a former daytonian, I'm glad I moved out of this dump... shootings, Trump protests, KKK meetings, that city is insane.
6
Juba, South Sudan
Apparently a nice city with as much stabbings as any city is worse than Juba, WHICH IS A LITERAL DUMP WITH NO INFRASTRUCTURE
Civil war, famine, super poor.
And London is number one on this list?
Any city in Sudan would make this list to be honest.
7
Portland, OR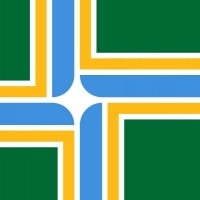 Portland is the largest city in the U.S. state of Oregon and the seat of Multnomah County. It is a major port in the Willamette Valley region of the Pacific Northwest, at the confluence of the Willamette and Columbia Rivers.
What's so bad with Portland?
Two Words: Anti Fa
8 Baghdad, Iraq
9
Damascus, Syria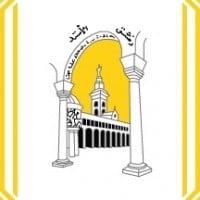 Damascus is the capital of the Syrian Arab Republic; it is also the country's largest city, following the decline in population of Aleppo due to the battle for the city.
Why hasn't this been added to the list. Of course "durr libtard bad and worse than poverty and war". Typical MAGA kid.
Syria has always been dangerous
10
San Francisco, CA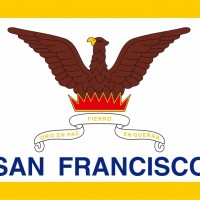 San Francisco, officially the City and County of San Francisco, is the cultural, commercial, and financial center of Northern California.
If going on vacation there, be sure to get a copy of the "poop map", so that you can avoid the many areas with human feces all over the streets. The poop map is a real thing.
The Contenders
11 Aden, Yemen
12 Idlib, Syria
13 Kabul, Afghanistan
14 Goma, Democratic Republic of the Congo
15 Caracas, Venezuela
16
Paris, France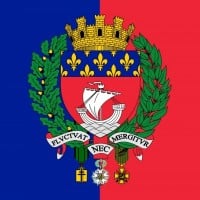 Paris is the capital and most populous city of France, with an area of 105 square kilometres and an official estimated population of 2,140,526 residents as of 1 January 2019. Since the 17th century, Paris has been one of Europe's major centres of finance, diplomacy, commerce, fashion, science, and the ...read more.
17 Flint, Michigan
18 Saadah, Yemen
19
Miami, FL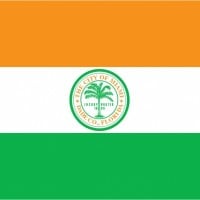 Miami, officially the City of Miami, is the cultural, economic and financial center of South Florida. Miami is the seat of Miami-Dade County, the most populous county in Florida.
20 Ashgabat, Turkmenistan
21 Lashkar Gah, Afghanistan
22
El Paso, TX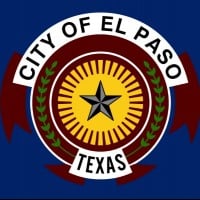 I went there last November...my Grandma's brother lives there.. God Bless the people there.
23
Detroit, MI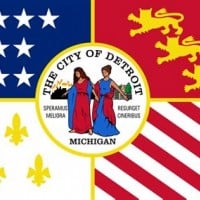 Detroit is the largest and most populous city in the U.S. state of Michigan. Located across from Windsor, Ontario, Canada on the Detroit River, Detroit had an estimated population of 672,662 in 2018.
One of the many examples of dying cities
Crime and poverty all over the place.
24 Jalalabad, Afghanistan
25 Pulwama, India
PSearch List