Best Cities in the Caucasus Region
I love Caucasus region and Caucasian culture. What is your favourite Caucasian city and why?

Please don't use offensive language or bring any political hate to this topic.
The Top Ten
1
Tbilisi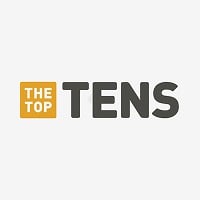 Tbilisi, in some countries also still known by its pre-1936 international designation Tiflis, is the capital and the largest city of Georgia, lying on the banks of the Kura River with a population of approximately 1.5 million people.
Tbilisi is amazing city
Tbilisi is the most beautiful at night
Tbilisi is modern and old at the same time...it has a very unique style and atmosphere which differs very much from other cities
Old tbilisi is amazing
2
Baku
The most beautiful, ancient and modern city in Caucasia.
The most modern and beautiful city in the region
Most Beautiful
3
Sheki
Sheki has preserved its ancient city-build structure and it is rich in beautiful architectural monuments. Sheki was the main center of silk production in the Caucasus - Borsa
4
Derbent
Derbent is one of the most ancient "live" cities in the world. The first settlements were founded there in early bronze epoch - at the end of 4, 000 B.C. its ancient name is Caspian Gates, it was first mentioned in the 6th century B.C. - Borsa
5
Vladikavkaz
Vladikavkaz is the capital city of North Ossetia and is a major transit hub for the Caucasus - Borsa
6
Makhachkala
A port city that dots the western edge of the Caspian Sea, Makhachkala is surrounded by low-lying mountains on its other sides. - Borsa
7
Gabala
Gabala is notorious for the ruins of an ancient walled city. Gabala is known across the world as the name of one of the largest radar stations. - Borsa
Gabala 1st capital of Albania.. have beautiful nature
8
Batumi
Batumi is main touristic city in Caucasus...New Singapore and Dubai...with skyscrapers and best and longest boulvard in Europe
This small, white city containing mostly 2-3-storeyed buildings, possesses a certain unique charm. - Borsa
9
Yerevan
my city
I am voting for Yerevan because it definitely is the most epic. That mountain on the back. It has the most beautiful view and in general; is really beautiful and unique.
Armenia's capital is the region's most laid-back and within easy striking distance of the country's principal attractions - Borsa
The best cosy city
10
Gandja
Ganja is one of the oldest cities in the Caucasus, and has long been one of the most important in Azerbaijan. Having been subjected to a seemingly endless stream of invading armies, its name has changed repeatedly over the years. - Borsa
The Contenders
11
Grozny
I love to see Grozny one day and other region caucus.
Most developed city in Caucasus
12 Nalchik
13 Mingachevir
BAdd New Item