Best Clash of Clans YouTubers
Clash of clans has some good you tubers. but who r the best and why. please comment below.
The Top Ten
1
Camarobro
Best noob trolling bases, And he dose not buy gems like all the other clash of clans you tubers
Wow
Informative as well as a great videos. Fun to watch those funny intros and he just open to us...And lastly, Cam doesn't suck at attacking!
He is always energetic and doesn't buy gems like almost all other YouTubers he shows people who don't have the money to buy gems how to do good in clash of clans.
79 Comments
2
Chief Pat (PlayClashOfClans)
Chief Pat is overrated. Anything you find on Master Ov's Channel or Godson's Channel is the same as whats on this channel. He isn't that great of a clasher because he gems like crazy.
He has been top 200 out of 100 million people. Plus, he did not use much gems by then.
He's bad. No intro or outro. He doesn't work for his videos
He has the best strategies!
33 Comments
3
Clash of Clans Comedy
As said on the Channel, he is a comedian. Always make my day
Very funny. Knows how to make you laugh. Stupid raids. Helpful tips. Gems like crazy.
Funny really nice guy that helps with every thing
He is very funny and I am 9 I love his videos he is better in every way go clash of clans comedy!
26 Comments
4
MYSTLC7
Funny man knows a lot about the game and knows how to explain things very well. All videos are entertaining
Just great at all games he plays
Extremely hilarious. I watch every video of his for entertainment and he helps a lot for ground and air raids.
Very funny and always explains how he's going to raid which helps a lot
22 Comments
5
Godson
He has a lot of funny videos that are informative as well as hilarious to watch
I like when Godson predicts. Like when he predicted the Goblin King or you can upgrade builders huts.
What is your clan name and I like your video so much
Most entertaining one who actually puts effort into his videos - HazzaInHisMazda
31 Comments
6
Daddy
Is the most clever one I see. Like the other on the list but love Daddy!
7
Molt
Has awesome base designs and deserves respect for at least top 5
He's funny and knows how to make cool bases
He's my favorite you tuber of all time
Me and him are friends
9 Comments
8
General Tony
Ausom general tony great job
General Tony is the best
He's not bad

He's great
GENERAL TONY IS THE BEST! I am a daily viewer of him and he is even in the top 1000 of the world! - micahisthebest
60 Comments
9
Galadon
Ok first of all he created peter 17 $ and made many people have a taste of laughter and he also is the only youtuber who works in supercell so who else could else could have
shared things you could get banned for and share it with the world and supercell anyways he is awesome
My love game epic gamer
Is famous known for his voice as the number one comedian of clash of clans, Peter17$
Really helps a lot, very smart, very nice, and peter17$ is great!
31 Comments
10
King Landon (NoteworthyGames)
He's awesome no doubt
He is very famous for his twitch, if you want ballonion strategy, watch him! Also he made it to champions. he never gives up and that's why he's number2.
I love your balloonion strategy and your "how to get a ton of loot" videos they really helped!
I think his clas actif
The Contenders
11
Teach Boom Beach
He is the best of all no questioning
Nice I am in boom beach.
He is the best at boom and clash cause gem to max like every week
He is known more for Boom Beach, but still a excellent Clasher
4 Comments
12
Godson Clash of Clans
A different account of Godson where he shows on his special ipad 300 golems and witches exc.
HI WHAT UP YOU GUYS ITS GODSON AND WELCOME BACK TO ANOTHER EPISODE
13
OneHiveRaids
Should be in top 3 easily. Many of these guys are just comic relief and space filler. When they show real attacks of their own, you see what they are made of. Jake and only a few others seem to actually know 3 star clan war strategy.
If you want to learn anything about clash and not just a ton of jokes and gemming, Jake is your man. He inspired me to make my clan get better at wars and start our own channel to teach people how to raid.
Best way to become 3 star Clasher
The Best of the Best!
8 Comments
14
Peter17$
He is amazing. He won Clash of Clans TWICE! He was the first player to recognize the value of gym boxes and to destroy them in battles. He created the sneaky archers! He is funny and professional. Much better than Gallydon. Peter reaches perfection in all of his attacks. He got banned, but THAT'S NOT ROIGHT!
He's really funny unlike coc comedy
Is the only Clash of Clans YouTuber that has won Clash of Clans. Is hilarious but sounds serious in the way he does things. Claims to be better than Galadon (which he is). - MrSuicideShark
HE GOT BANNED IN CLASH OF CLANS & CLASH ROYALE - CN121
1 Comment
15
Beaker's Lab
Real person And Good Content
He is such a cute dumb nerd
AMAZING
Unlike these other you tubers... Beak makes videos of clash every week... Unlike the usual only updating because of game updates, 2016
14 Comments
16
The Alvaro 845
He has over 400K subscriber, he is always uploading new videos, almost every day, he is from Spain so all his videos are in Spanish, I'd say he is the best Clash of Clan YouTuber in Spanish
Si buscas un buen YouTuber en español que muestre clash of clans, este es un buen tio!
17
ClashOnGan
The first Clash of Clans YouTube Channel I subscribed to. Good for Beginners but as soon as you get to know the game a bit better you can't learn anything more from him. He just doesn't know how to play the game professionally.
Sometimes a 10 minute Video completely consists of self-evident things.
Since I discovered One Hive Raids I unsubscribed to ClashOnGan because I got to know what the Game really is about.
His content is at a very high quality. And I believe overall he is a very good YouTuber and I find his videos very helpfull
18
Eclihpse
His farming bases help
I simpely like the way he speaks
Epic base designs and gamepley
U rock buddy
3 Comments
19
Ssundee
Leonard! All I need to say.
What's your clan name
Ssundee what clan are you in?
He plays Minecraft so...
4 Comments
20
Powerbang Gaming
Powerbang ROCKS!... nice teaching of strategies... I've been using for clan wars and it is effective... thanks bro!
Real 3-star war strategies relevant to clan wars
Very Helpful and his channel is similar to onehive raids!
Now that Jake from OneHive retired from this game, this guy is the only YouTuber who shows quality clash content. His videos are informative & entertaining as well. He is the best there is right now!
1 Comment
21
Klaus Gaming
Best clash of clans channel if you want to see F2P And informative stuff.
I love dis content
Entertaining, positive, knowledgeable, Klaus is one of the fastest growing channels on YouTube!
I have been watching Klauses videos for a long time and he is very entertaining and is a good teacher.Galadon and Godson are also good but Klaus is the best
2 Comments
22
Jrod
Has more than 100k subs along with MOlt and Galadon, but personally doesn't show the greatest gameplay but watch his mass dragons swarm bases!
He's a great casher!
23
Tobi Kaiser
Has 100 subs for good clash of clans clan wars for Quantus Web.
Good
24
Clash With Ash
Best strategy that you can actually understand. Well spoken, good energy. Clean content.
Amazing game play videos! Great content always keeps his viewers attention and will never hate on any viewers
Puts a lot of work into videos to maximize learning. Most dense information out of all YouTubers. Also funny
Why isn't he higher? - micahisthebest
2 Comments
25
FsuAtl
Says the truth and his funny
FsuAtl is a really funny YouTuber and does lots of top 5s and rants a lot it's very good
Fsu is love fsu is life
26
Clash Tutor
With her detailed and concise methods, Heather is easily one of the best Clash of Clans instructors anywhere.
Great tutorials for beginners or new to a certain strategy. Lots of in-depth content
She's amazing and well spoken. I've learned a ton from her.
27
gadi hh
I would put gadi hh in the top 3. I've learned allot from channel.
28
Clash With Cam
Is really funny likes to mix up his video's from trolling to helpful tips
He wares a lot but he is funny
29
nickatnyte
His is good
30
Ion Clash
Really silly guy. Does not know how to attack. Plushes rushed like hell
He's actually really good and doesn't get free gems
My favourite YouTuber. most unique coc videos out there
He's all right, but in his new video he insulted coc and cr
31
ThinkNoodles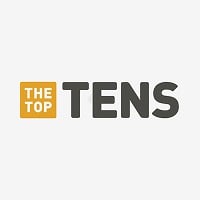 He was a good clan mate
THINKNOODLES IS THE BEST IN CLASH OF CLANS!
I liked his clash of clans channel, but he stopped once it was getting good. now nobody can run his clan. Please think I am your greatest fan and... Well I would love to be in your clan...:( KOPI4LIFE
I LOVED THINK UNTILL HE QUIT AND NOW NO ONE CAN RUN HIS CLAN AND HE QUIT WHEN THE GAME WAS GETTING GOOD
32 ClashWithVodka
33
Liam
I never knew Hollywood actors are clashets
34 Dubwar
35
Shadowclash
Amazing base builds and just an awesome channel. I love his selection of music in the background!
36 Clashing With Teja
37 Clash With Lemon
38
Hsoj7
Great videos, good opinions, regular giveaways! whats not to like
39
Clash with Clint
"Awesome Youtuber with one of the biggest accounts in the game" "unlike any of the other Youtubers" "Urban, industrial, funny, under rated"
40
MasterOv
Most of his videos have little to do with the strategy of the game. All he does is gem. He abuses the YouTube search system to gain subscribers. All in all my least favorite Clash YouTuber
He stopped doing clash of clans videos now what is the point of watching his videos
I love his videos. Mostly is that I don't know any other for YouTubers I watched some other people they were no way near MasterOV. I also like god son but... He swears too much
I love your videos and master chars. You guys are the BEST in the WORLD. From Jack
33 Comments
41 Biraj
42 Tyrael Gaming
43
Spencer23$
So, so, SO underrated. One of the few both helpful AND entertaining YouTubers that I've found.
Great videos deserves to be higher
He's good nice videos but not as good as Ichase, Galadon or peter17$ but he's pretty good and has a awesome clan
Way too underrated. definitely should be in the top 20 at least!
3 Comments
44
KnightlyGaming
Highly suggest watching his videos also.
45
Ichase
He's fantastic and has a awesome clan he's great and he's great tips as well
He started as a noob and now he rocks he has a good clan and nice tips
He great very good tips had problems first but now is great
He's awesome a great YouTuber and has a awesome clan
1 Comment
46
Clash of Clans - Brandon
Terrible English but an amazing clasher. Great series in which he puts lots of time. Daily uploads
He is the best doc you tuber right now for me
An amazing Clash of Clans YouTuber who wasted millions of gems to reach level 300!
He's great!
47
TheHulkFiles
Greenman hops clan to clan to shows great war replays and talks about different war strategy. Great channel!
48
Mcsportzhawk
He is a very nice YouTuber that play clah of clans any other games. If your looking for clash of clans live attacks base layouts review from people that asks and top ten series and comedy you should deferantly subscribe to mcsportshawk
49
Dragoon Star
He's new right new but he's good and he's a nice clan
50
Andre - Clash of Clans & More!
Under appreciated YouTuber who makes some good quality videos.
PSearch List
Related Lists
Things That Need to Be Added to Clash of Clans
Top Ten Best Clash of Clans Strategies

Best Defenses In Clash of Clans
Top Ten Cool Looking Troops In Clash of Clans
List StatsUpdated 16 Feb 2017
1,000 votes
51 listings
5 years, 103 days old

Top Remixes (6)
1. Chief Pat (PlayClashOfClans)
2. Camarobro
3. MYSTLC7
SammypzvCoC
1. Clash of Clans Comedy
2. Molt
3. Chief Pat (PlayClashOfClans)
Milosal
1. Chief Pat (PlayClashOfClans)
2. MYSTLC7
3. Godson
favouredlist314
View All 6
Error Reporting
See a factual error in these listings? Report it
here
.