Top 10 Classified Android Apps in Google Play Store
Browse and install your favorite Android apps for Classified site, And Start Selling from your home, college or anywhere at your fingertips.. So Keep posting.
The Top Ten
Rackons App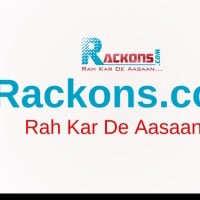 Best classified app for selling toys.
Rackons : Sell Anything, Buy Anything, Find Anything!
Rackons is a Classifieds platform for buying/Selling/Finding used products, cars, bikes, Real Estate, Flats, Furniture, Mobiles, Tablets, Computer, Laptop, & all electronics goods. You can sell anything, buy anything, find anything. - rackons2015
Very Nice App to sell things online..
nice app - rackons2015
Quikr App
Quikr is a local classifieds shopping app that lets you buy, sell rent or find anything online. The app offers a one-stop destination for all your shopping needs, - rackons2015
Olx App
The OLX app is a fun, cool and easy way to buy and sell things around you. Is there something you do not need anymore? Or is there something that you have - rackons2015
Clickindia App
Clickindia classifieds app lets you buy, sell, rent & search for used goods and look for services online for free. Clickindia offers ease of searching, buying and - rackons2015
Clickin App
Click.in is a classified website for the Indian market. Now right from click.in's mobile app you can search and post classifieds in various categories - real estate - rackons2015
Justdial App
Save Time & Money with the all new JD App! Not only Search, now you can also transact on Ju std ial. You can do online shopping, get instant quotes and buy - rackons2015
Locanto App
Want to make money on things you no longer need? Or maybe you're second- hand savvy and are looking to snap up a bargain! Locanto is a classifieds app - rackons2015
Craigslist App
Postings (formerly CLapp) attempts to be the easiest to use and the most visually appealing Craigslist search application in the Marketplace - rackons2015
BackPage
THIS is the backpage.com mobile app you've been waiting for! Backpage is a classified ads web site very similar to craigslist. Historical versions of the app - rackons2015
Osclassify USA Classified App

nice app
The Contenders
Adlluvia App
Adlluvia is your Free and most popular classified ad listing site. Become a free member and start listing your classified and Yellow pages ads within minutes. You can manage all ads from your personalized Dashboard. - rackons2015
Bech De Kharid Le
BAdd New Item