Top Ten Clean Metal Vocalists
germshep24
There has been a lot of top metal vocalists list on this site, but this list is purely the singers that only do clean vocals, so no Michael Akerfeldt or Corey Taylor. Who are the best clean metal vocalists (range, emotion, versatility)?
The Top Ten
1
Bruce Dickinson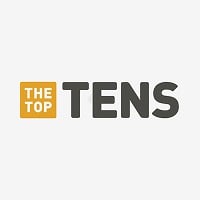 Paul Bruce Dickinson, known professionally as Bruce Dickinson, is an English musician, airline pilot, and broadcaster. He is most well known for being the lead singer in heavy metal band Iron Maiden and his solo career.
He's got clean vocals and a good vocal range. He is versatile to many of the songs themes and he can go really high and low. Perfect choice for number 1. - FieryKnightFloyd
2
Ronnie James Dio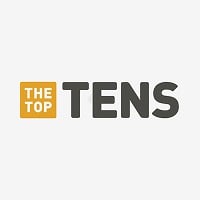 Ronnie James Dio (born Ronald James Padavona; July 10, 1942 – May 16, 2010) was an American heavy metal singer, songwriter and musician. He fronted and/or founded numerous groups including Elf, Rainbow, Black Sabbath, Dio and Heaven & Hell. He is credited with popularizing the "metal horns" hand gesture ...read more.
3
Hansi Kürsch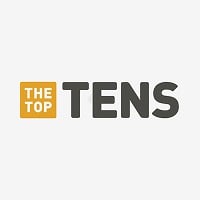 Hansi Kürsch, born Hans Jürgen Kürsch, is the lead singer, lyricist, co-composer and bassist for German power metal band Blind Guardian . Heavily influenced by Freddie Mercury, he creates a huge choir effect by overdubbing his own voice multiple times in complex, overlapping vocal harmonies. He records ...read more.
Taking everything into account, he's my #1. The most emotional and the most versatile metal singer for me (stylistic, technical and tonal versatility). Hansi and Dio have the same ranges, that are a bit bigger than Kiske's and Dickinson's. Hansi voice is also very powerful and can sound both very dark and very angelic. His vocal cords have natural double layer effects. His vocal technique improved significantly over time. - Metal_Treasure
4
Rob Halford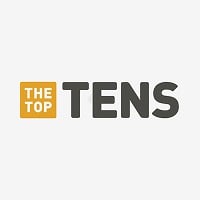 Robert John Arthur "Rob" Halford is an English singer and songwriter, who is best known as the lead vocalist for the Grammy Award-winning heavy metal band Judas Priest and famed for his powerful wide ranging operatic voice.
The widest range on this list - over 4 octaves. I think everybody knows his vocal skills and I don't need to say more. - Metal_Treasure
5
Russell Allen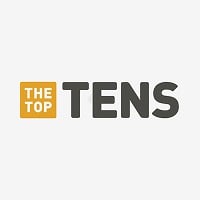 Russell Allen is a singer and lyricist best known as the vocalist of American progressive metal band Symphony X.
What is there to say about Russell Allen from his amazing vocals in the band Symphony X to his concept project with Jorn Lande and his guest work with Avantasia he hasn't disappointed and still has a voice as powerful in his work on the 2015 album Underworld - germshep24
Russell Allen, Jørn Lande and Matt Barlow have the most powerful voices on this list. - Metal_Treasure
6
Michael Kiske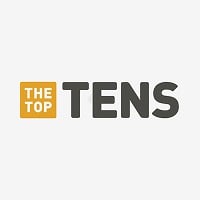 Michael Kiske is a singer best known as the former lead vocalist for the German power metal band Helloween.
Vocal technique of Michael Kiske and Geoff Tate is almost with no weak spots - i.e. their breath support, runs, volume control, switching, etc. - Metal_Treasure
7
Jon Oliva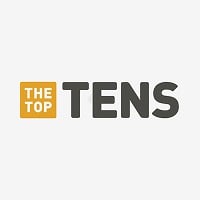 John Nicholas Oliva, known as Jon Oliva, is an American composer, multi-instrumentalist and singer. Co-founder of the metal band Savatage and the rock opera Trans-Siberian Orchestra. He's got a real 4 octave range, able to morph the sound of his voice to any style, from John Lennon and Freddie Mercury, ...read more.
Range - 4 octaves, which is more than Dio, Kiske, Dickinson, Sammet...
Emotion - 10/10. Versatility - 9.5/10. His voice is also very powerful. - Metal_Treasure
8
Tobias Sammet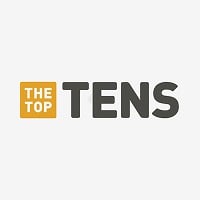 Tobias Sammet is a German metal musician, best known as the vocalist and primary songwriter of the power metal band Edguy, as well as the founder, main singer and bassist of the metal opera Avantasia.
One of the metal voices I am addicted to. A beautiful and effortless tenor with excellent vocal technique. Remarkable sustain and controlled screams. His voice often reminds me of Bruce Dickinson and Michael Kiske. Just give a listen to the intro of 'Nailed to the Wheel', and 'Sacrifice', 5:00-6:05 (both by Edguy). - Metal_Treasure
9
Roy Khan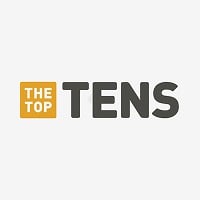 Roy Sætre Khantatat, is a Norwegian singer-songwriter. Commonly known as Roy Khan or simply Khan, he was the lead vocalist for the symphonic power metal band Kamelot from 1997 to his departure in 2011. He co-wrote most of Kamelot's songs with the band's guitarist and founder Thomas Youngblood during ...read more.
One of the more unique voices in metal and the amount of effort he had put into his performances and studio time to portray every song to its true form really shows, doesn't try to show off with his vocals with over the top notes like some singers. - germshep24
A very operatic voice, with lows and high notes, from head voices up to powerful chest voice and amazing lyricist.
He's the reason why I got in to metal
10
Floor Jansen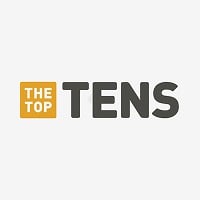 Floor Jansen is a Dutch singer-songwriter and vocal coach. She is currently vocalist of Nightwish and leader of Revamp.
The Contenders
11
Matt Barlow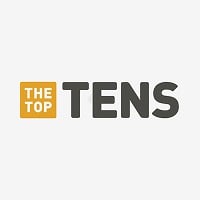 Matthew 'Matt' Barlow is an American heavy metal singer and police officer. He was the lead singer for Iced Earth in the 1990s and 2000s. He is currently the lead singer for Ashes of Ares. After the September 11 terrorist attacks Matt Barlow decided to become a police officer and contribute to the "real ...read more.
One of the most powerful and emotional metal voices. I like him very much, a favorite singer of mine.
Iced Earth - Melancholy, Dracula, A Question Of Heaven, Ghost Of Freedom. - Metal_Treasure
12
Jorn Lande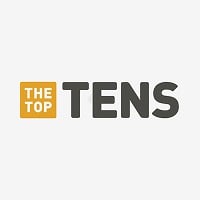 Jørn Lande is a Norwegian metal and hard rock singer known for his solo career as Jorn, and providing vocals for Avantasia, Masterplan, Ark, Beyond Twilight, Millenium, Allen/Lande, Mundanus Imperium, Vagabond, The Snakes, Ayreon.
13
Geoff Tate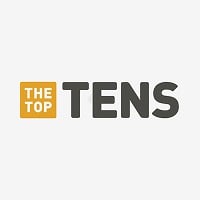 Geoff Tate is a German-born American singer and musician who rose to fame in the 1980s with the progressive metal band Queensrÿche.
His vocal technique was almost perfect in his prime and he should be in the top 10. - Metal_Treasure
14
Attila Dorn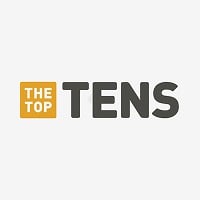 15
Tommy Karevik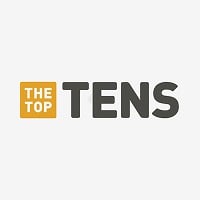 Tommy Karevik is a Swedish metal vocalist, best known as the singer for metal bands Seventh Wonder and Kamelot.
It was unfortunate that he had to replace Roy Khan one of the most impassioned and emotive singers in metal for his talents gets overlooked because he is forced to try to imitate Roy Khan in Kamelot which no one can do, but look at his work with Seventh Wonder a very underrated band - germshep24
Angelic voice for this guy, just saying.
16
Tarja Turunen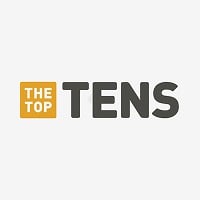 Tarja Soile Susanna Turunen-Cabuli (born August 17, 1977), generally known as Tarja Turunen or simply Tarja, is a Finnish singer-songwriter. She is a soprano and has a vocal range of three octaves. ...read more.
17
Ralf Scheepers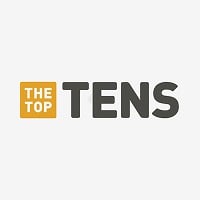 Ralf Scheepers is the vocalist for German heavy metal band Primal Fear. He has a relatively high-pitched tenor-esque singing voice and sometimes uses a shriek reminiscent of Judas Priest's Rob Halford, although it is his baritone lows which give him a near four-octave range in the modal register.
Probably one of the more underrated singers - germshep24
Yes, he's one of the underrated/unnoticed metal singers but he's damn good. The short article under his name describes his voice very well.
I think some of his best vocal performances are: Primal Fear - The Man (That I Don't Know), Strike; Scheepers - Before The Dawn (Judas Priest cover). - Metal_Treasure
18
Matt Smith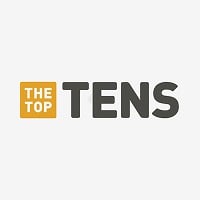 Laying the Demon to Rest, Nailed, Mirror of Souls, do I need to go on?
Probably the best Christian metal vocalist ever - germshep24
19
Heidi Parviainen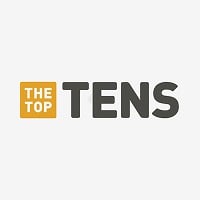 Heidi Parviainen is a Finnish lyric soprano, and best known as the former lead singer of Finnish metal band Amberian Dawn.
20
Ian Gillan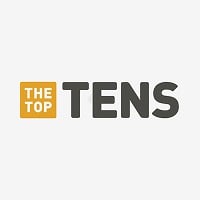 Ian Gillan is an English singer and songwriter. He originally found success as the lead singer and lyricist for Deep Purple, and the original singer on the rock opera concept album Jesus Christ Superstar by Andrew Lloyd Webber, where Gillan had the leading role (Jesus Christ).
One of the most underrated metal singers. His singing style shaped the clean vocal style in metal: wide range (4 octaves), legendary screams, powerful voice, operatic style. He was Bruce Dickinson's vocal idol. Then Bruce influenced almost everyone with clean vocals. Hansi Kürsch also said Gillan was his fave metal singer and biggest influence. - Metal_Treasure
I do really enjoy Ian Gillian, I think people assume he is rock and not metal - germshep24
21
Andre Matos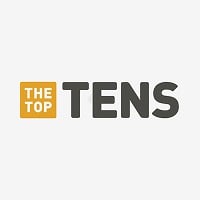 André Coelho Matos is a Brazilian vocalist, pianist and composer. He was involved in the heavy metal bands Viper, Angra and Shaaman.
Yes, he's a very technical singer. His voice reminds me of Michael Kiske. - Metal_Treasure
22
Jarkko Ahola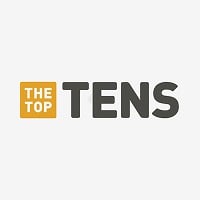 Jarkko Kalevi Ahola is a Finnish performing artist, composer and singer, best known as a metal singer. He is the vocalist, bass player and one of the three songwriters of the metal band Teräsbetoni. He also started a solo career as Ahola, a metal band.
He is a lesser known metal singer and I made a list about him "Top 10 Jarkko Ahola Vocal Performances". - Metal_Treasure
23
Tim 'Ripper' Owens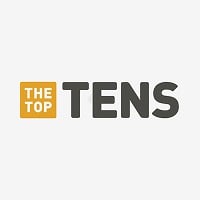 Timothy S. "Ripper" Owens is an American heavy metal singer who first gained attention as the lead singer of Judas Priest, and then Iced Earth. He took the nickname "Ripper" from the Judas Priest song "The Ripper" during his time in the tribute band "British Steel". He currently performs with Beyond ...read more.
I made a list about him so if somebody is interested, this is the list with details and samples "Top 10 Best Tim 'Ripper' Owens Vocal Performances". - Metal_Treasure
24
Eric Adams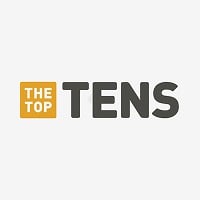 Eric Adams has been the singer of the American heavy metal band Manowar since its inception in 1980. Previously, he sang for a group called LOOKS, a band which also included future Manowar bassist and childhood friend, Joey DeMaio.
25
Amy Lee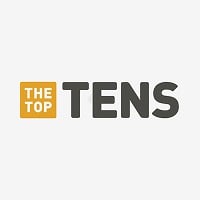 Amy Lynn Hartzler, known professionally as Amy Lee, is an American singer-songwriter, classically trained pianist and composer. She is also the lead singer to the Arkansas band Evanescence.
Not a metal vocalist.
26
Jeff Scott Soto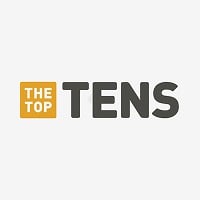 Jeff Scott Soto is an American rock singer of Puerto Rican descent. He is most well known for being the lead singer for the group Talisman from 1990 till the end of Talisman in 2007, the vocalist on Yngwie Malmsteen's first two albums, and the lead vocalist for Journey on their 2006–2007 tours after ...read more.
27
James LaBrie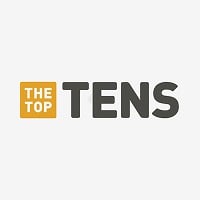 Kevin James LaBrie is a Canadian vocalist and songwriter, who is best known as the lead singer of the American progressive metal band Dream Theater.
28
Dianne van Giersbergen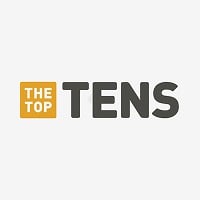 Dianne van Giersbergen is a Dutch dramatic soprano singer, songwriter, and vocal coach who is well-known for being the frontwoman and founder of the progressive metal band Ex Libris and German symphonic metal band Xandria.
29
Ray Adler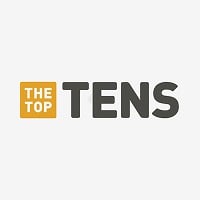 30
Kai Hansen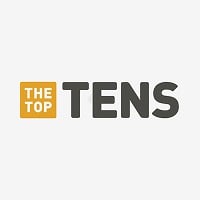 Kai Michael Hansen is a heavy metal guitarist and vocalist. Hansen is the founder, lead guitarist, and vocalist of power metal band Gamma Ray. He is also the co-founder and former member of German metal band Helloween.
31
Kobra Paige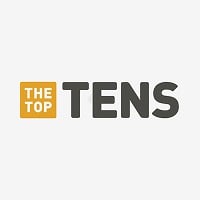 Kobra Paige is a Canadian singer and songwriter. She is the founder, lead singer, and songwriter for the hard rock and metal band Kobra and the Lotus. She is also a guest vocalist for Kamelot and Metal All Stars.
She's a classically trained metal singer but unlike other female singers, she doesn't sing symphonic metal. She sings thrashy heavy metal, heavy metal and heavy metal touching on power metal. - Metal_Treasure
32
Fabio Lione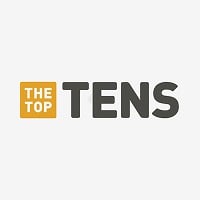 Fabio Tordiglione is an Italian singer and lyricist who has sung with many music bands including Rhapsody of Fire, Labyrinth, Ayreon, Angra, Vision Divine, Hollow Haze, Kaledon, Ancient Bards, and Athena.
33 Damian Wilson
34
Manuela Kraller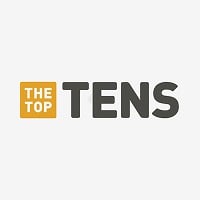 Manuela Kraller is a German soprano singer from Ainring. She is best known as the former lead singer of German symphonic metal band Xandria from late 2010, until late 2013. Manuela was formerly one of the soprano vocalists in German symphonic metal band Haggard.
35
Daniel Gildenlöw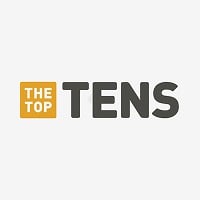 Daniel Gildenlöw is a Swedish musician and songwriter. He is best known as a multi-instrumentalist and vocalist for the progressive metal band Pain of Salvation.
36
Timo Kotipelto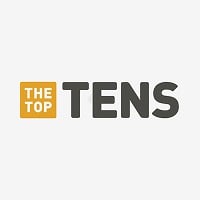 Timo Antero Kotipelto is the vocalist of the Finnish power metal band Stratovarius and is the creator and vocalist of the power metal band Kotipelto.
37
Eric Clayton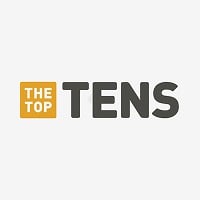 38
Sharon den Adel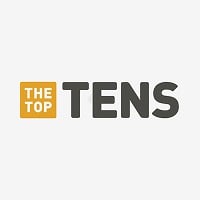 Sharon den Adel, Dutch singer and the vocalist of symphonic rock band Within Temptation. ...read more.
39
Simone Simons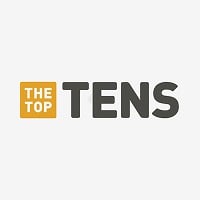 Simone Johanna Maria Simons is a Dutch singer-songwriter. She is the lead vocalist of Dutch symphonic metal band Epica.
40
Ozzy Osbourne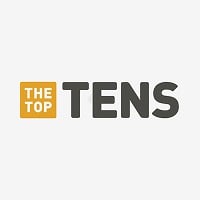 John Michael "Ozzy" Osbourne was born on December 3, 1948. He is also known as ''The Prince of Darkness''. Ozzy is an English singer, songwriter, and television personality. He rose to prominence in the early 1970s as the lead vocalist of the band Black Sabbath. Osbourne was fired from Black Sabbath ...read more.
Added him on for completeness, since he contributed a lot to the metal scene. he has descent vocals but there are so many better metal vocalists out there - germshep24
41
Chuck Schuldiner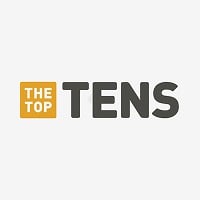 Charles Michael "Chuck" Schuldiner (1967-2001) was an American singer, songwriter, and guitarist, best known as the founder and vocalist, guitarist and bassist of the American heavy metal band Death. He is considered the most influential figure in Death Metal, with some publications referring to Chuck ...read more.
He's great but he isn't a clean vocal singer and he doesn't belong. - Metal_Treasure
42
Tom Araya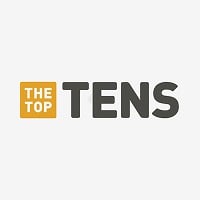 Tomás Enrique "Tom" Araya Díaz is a Chilean American musician, best known as the bassist and vocalist of the American thrash metal band Slayer.
43
Randy Blythe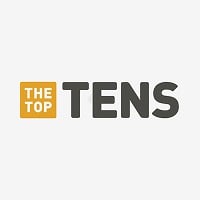 David Randall "Randy" Blythe is the vocalist and lyricist of American heavy metal band Lamb of God and side-project band Halo of Locusts.
Randy is one of the best at what he does, but he doesn't belong on a list of top clean metal vocalists.
44
Bobby Blitz Ellsworth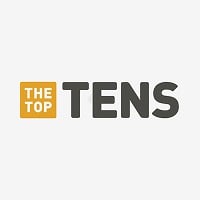 Robert Ellsworth, mainly known as Bobby "Blitz" Ellsworth, is the lead vocalist of New Jersey thrash metal band Overkill.
45
Daniel Heiman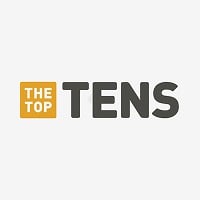 Daniel Heiman (born June 11, 1974) is a Swedish power metal singer. He is most famous for his time in Lost Horizon. After leaving Lost Horizon, he recorded an album with the band Crystal Eyes, and later founded the band Heed.
Try this: Lost Horizon - Highlander. - Metal_Treasure
46
Charlotte Wessels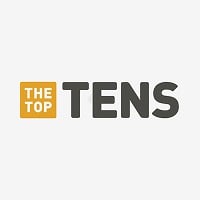 47
Lzzy Hale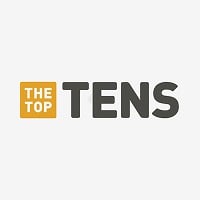 Elizabeth Mae "Lzzy" Hale is an American singer, songwriter, and musician. She is best known as the lead singer and rhythm guitarist of the American hard rock band Halestorm, which she co-founded in 1997.
Not a metal singer for me - because 1) her songs aren't metal and 2) her voice and vocal style sound like a combination of hard rock and punk. - Metal_Treasure
48
Oliver Hartmann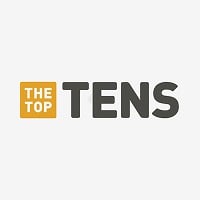 49
Tom Englund - Evergrey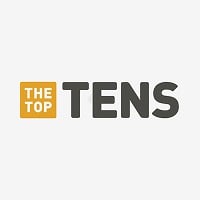 50 D. C. Cooper
PSearch List
Related Lists

Top 10 Metal Songs Where the Vocalist Provides Both Growls and Clean Vocals

Best Metalcore Clean Vocalists

Top 10 Very Fast Metal Songs with Clean Melodic Vocals

Best Thrash Metal Bands with Clean Vocals
List Stats
100 votes
71 listings
2 years, 154 days old

Top Remixes
1. Hansi Kürsch
2. Rob Halford
3. Ronnie James Dio
Metal_Treasure
1. Russell Allen
2. Rob Halford
3. Bruce Dickinson
germshep24
1. Bruce Dickinson
2. Ronnie James Dio
3. Rob Halford
catwalk
Error Reporting
See a factual error in these listings? Report it
here
.