Cleanest Capital Cities In South Asia
Peepi18
The Most Clean and organized Capital City in south Asian region. Good pedestrian walks, Motorist practice good Road rules, Clean roads, beatification of rode sides, less poverty, clean road side Food stores, clean water ways, clean Buildings etc.
The Top Ten
1
Colombo
In 2014 Colombo looked outstanding. By 2016 there will be no slums. As at now Colombo has the least number of slums may be about 40,000 out of a city population of 1.2 million. Hard to find any garbage, people have access to walking paths amidst beautiful greenery. don't be surprised to see Painted Storks, Pelicans living in downtown Colombo. Poverty is very low. The best city
Anyone who visited other cities in Asia, at least in South Asia, has to Agree that Colombo is by far the cleanest and most well-maintained city. Highly Educated citizens, helpful people, proper waste management, fines for irresponsible behaviors have all accounted to make Colombo where it is today.
Colombo is unbelievably clean and and doesn't look like a typical South Asian city. Greenery and well laid roads are very attractive.
Yes it's the cleanest city. Not only cleanest but most beautiful too.
V 81 Comments
2
Singapore
Extremely clean. The fines for simply littering are very heavy.
Should be number 1. A small and clean country. - zxm
Wut? Not number 1?
3
Kuala Lumpur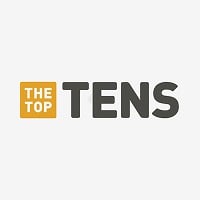 Kuala Lumpur is a clean and beautiful city. Many efforts in maintaining the Kuala Lumpur as a clean city has been done and the results can be seen now. As neighbors, Singapore is a very good example for Kuala Lumpur to also become a clean city.
You can live here very well
I love to live in KL... The best city in southeast Asia
Kl is clean and most modern city in Asia
V 2 Comments
4
Tokyo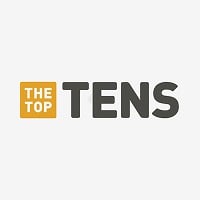 One of the best city in Asia people are well dress and clean
This is East Asia not South Asia - Triiozz
5
Islamabad
No doubt Islamabad is the most beautiful city in Asia very clean and full of greenery now new airport and centaurs seven star hotel will be additional attractions of such a fine city there is no city like Islamabad in India. Being in Islamabad one feels oneself in America, South Africa
Or England.
In my opinion, Islamabad is no doubt the most beautiful city in the world. A beautiful city in an enclave of lush green mountains. Beautiful roads, malls, amazing waste management and very educated people. No doubt Islamabad is one of the most organized cities in the world as well as the most beautiful, or at least one of the most beautiful.
Islamabad is most clean, attractive,marvelous cites in the world. No city can be compared with Islamabad in Asia as for as its clean environment, lush green areas, parks, surroundings is concerned. A very calm and peaceful city. One can not imagine and make believe him/herself that he is visiting a south Asian cities, it likes Switzerland of Asia.
It's beautiful but was no fun. No night life or cultural presence. - blahblah123
Truly beautiful
V 124 Comments
6
Manila
Its one of the cleanest Asian countries I have ever seen!
Philippines one of the most developing country
I love philippines so much the most talented people in the world,friendly,happiest.
Manila is the best.Only in the Philippines
V 3 Comments
7
Bangkok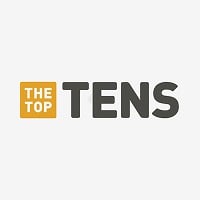 The dirtiest city as I know in Asia. Everyone in Bangkok are never put their waste in the bin, but they are put them on the road, river and beach. That's why Bangkok is the dirtiest city in S.E.Asia.
By far one of the most vibrant and charming cities in the world, surely in Asia. If you don't love Bangkok, it's because you don't know it...
This is one of the worst cities of world and Asia. I hate it
8
Hong Kong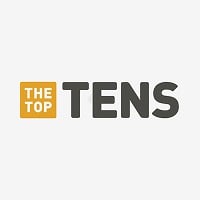 Hong Kong, officially the Hong Kong Special Administrative Region of the People's Republic of China, is an autonomous territory on the eastern side of the Pearl River estuary in East Asia.
Hongkong is not capital city
9
New Delhi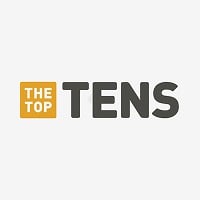 New Delhi is the capital and seat of government of India. It is also a municipality and district in Delhi and serves as the seat of Government of Delhi.
The best city in South Asia because it has the biggest metro system in south Asia. It is the capital city of the most powerful country in south Asia. It is the only city in this list which has hosted both Asian games and commonwealth games in this list.
Of course a world standard city with wide expressways and greenery
Very well planned, and lots of greenery. Amazing, smooth and swanky roads, rotaries, and transport ways. Well connected public transport.
best - blahblah123
V 7 Comments
10
Lahore
Marvelous city! in this decade Lahore has reached at peaks of beauty. City has a modern transport system that includes metro bus, under and above ground metro train system, double deckers and what not. The previous cosmopolitan is regaining its lost standards. A rare combination of Hindu, Sikh, Mughal, British and Modern architectures. Cleanliness is being kept in to account. Turkish, Chinese and Local waste managements are 24/7 active to keep Lahore clean. To me Lahore is the most cleanest and beautiful city in the entire South Asia.
Amazing City in Asia...
Lahore have the most prestigious institution of South Asia the Lahore University of Management Sciences (LUMS).People from all over the world come to study here.
Number 1
V 15 Comments
The Contenders
11
Kathmandu
It's a beautiful place but now its ruined by the earthquake but it is still really beautiful
Kathmandu is the place for temples and culture and tradition
It is the must beautiful city in Asia
How come, Kathmandu is the world number 1 beautiful city but u put 11th number that's also in asian contry ony, r u crazy?
V 3 Comments
12
Peshawar
Best capital
Pak
Peshawar is the most beautiful city of pakistan.it also called city of flower.after the empowering of pti (pakistan tareek a insaf )the city of peshawer is more clean and neat city of the pakistan.
13
Chandigarh
Chandigarh is the cleanest.. How can Mumbai outscore delhi... Both are not clean, but Mumbai is the one of the filthiest
The greenest cleanest city of India
Chandigarh is beautiful city and also known as city beautiful. My vote undoubtly goes to Chandigarh.
Most beautiful city chandigarh👍
V 5 Comments
14
Karachi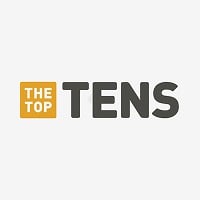 Karachi is an amazing and vibrant city where you can find people out till late night and is also the financial capital of the world.
Pakistan Zindabad
15
Kolkata
Kolkata is very beautiful but parts of it needs to be cleaned up
Cultural Capital of India
Culture rich, Football capital of India. Loving Bengali people. - blahblah123
Tilottama, is the best in the world
City of joy, Kolkata is unparallel
16
Nuwara Eliya
Extremely clean!
Nestled in the heart of Sri Lanka's hill country, Nuwara Eliya is the country's most important tea production hub, and thanks to its picturesque locale, it's one of its best loved destinations to boot. Though its name translates as 'City of Light', Nuwara Eliya is often referred to as 'Little England', a reference to the city's colonial past, still evident in 19th-century structures like the Queen's Cottage country house and the Grand Hotel. One of the most popular ways to arrive in town is via a scenic train ride from neighboring Kandy, taking in breathtaking views of the surrounding waterfalls, mountains and tea plantations.
17
Chittagong
Chittagong's not a capital city. - zxm
Very beautiful city.
Chittagong people are very friendly
Unique city where you find Rivers sea hills and mountains and unique river Like Halda in one package...
18
Taipei
Taipei is becoming a model of cleaniness in Asia, very pleasant city to visit.
19
Bengaluru
"Garden city" is one of the best cities of India also the Silicon Valley of South Asia - blahblah123
Love bendakaluru
20
Jakarta
I ever holiday in jakarta and I very happy live in here I LoVE THiS CITy I sure years 2020 jakarta best city in the world
Indonesia is very best country in the world I from India and come every month in jakarta
I love this city because people so friendly
Dirty eating monkey
V 11 Comments
21
Davao City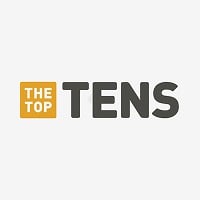 22
Male
Best city in South Asia for sure and cleanest
23
Kabul
Such a lovely city and it's butter than new delhi
Better than peshawar and many others in the list
24 Bhubaneswar
25
Beijing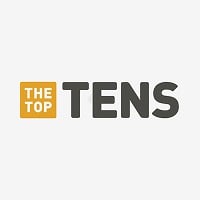 This city is beautiful
26
Abu Dhabi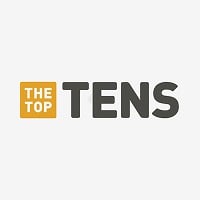 Abu Dhabi is the capital and the second most populous city of the United Arab Emirates, and also capital of the Emirate of Abu Dhabi, the largest of the UAE's seven emirates.
27
Bandung
Beautiful people and clean city
28
Hyderabad
nice
Hyderabad is one of the largest city of Pakistan It has tallest buildings, Parks, Indus River,& many famous places in available here
From; Zubair Ahmed Buriro
29
Seoul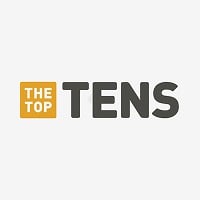 Seoul – officially the Seoul Special City – is the capital and largest metropolis of the Republic of Korea, forming the heart of the Seoul Capital Area, which includes the surrounding Incheon metropolis and Gyeonggi province, the world's 14th largest city and second largest metropolitan area.
30
Thimphu
Thimphu is capital city with only 100,000 population. hygienic city.
Developing faster and also a beautiful place.
31
Quetta
A great city in Pakistan
32
Mumbai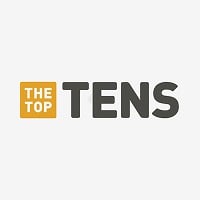 The worst city of the world. The people of the city are cruel and mean. I hate this city
Very dirty, over populated and full of slums city
Yes I have been there it's an amazing city it has slums but some areas reminded me of dubai. Yeah, it's clean I will say
One of the Best cities and with modern outlook...
V 22 Comments
33
Dhaka
Dhaka is beautiful city where you can get everything if you have money
Dhaka is catching up with rest of Asia poor and friendly people beautiful city plenty of food cit improved a lot densely populated
Very Clean and Green City
Ha ha. Clean! Are you nuts. There are cleaner cities than Dhaka. Dhaka is the dirtiest city of Bangladesh. If you want something clean in Bangladesh then it should be Sylhet, Bogra, Dinajpur,Rangamati etc. Even Chittagong is lot cleaner than Dhaka. - zxm
V 5 Comments
35
Khulna
Khulna is a Divisional city of Bangladesh...Khulna (Bengali: খুলনা ) is the third-largest city in Bangladesh.Khulna is an old river port located on the Rupsha River. It is an important hub of Bangladeshi industry and hosts many national companies. It is served by Port of Mongla, the second largest seaport in the country. It is also one of the two principal naval command centres of the Bangladesh Navy.
It is Clean and beautiful and riverfull city of Bangladesh
BAdd New Item
Related Lists
Cleanest Cities In Iowa

Top Ten Capital Cities in South America

Top 10 Cleanest Countries In the World

Cleanest Rappers
List Stats
1,000 votes
35 listings
5 years, 216 days old

Top Remixes
1. Colombo
2. Tokyo
3. Singapore
Peepi18
Error Reporting
See a factual error in these listings? Report it
here
.