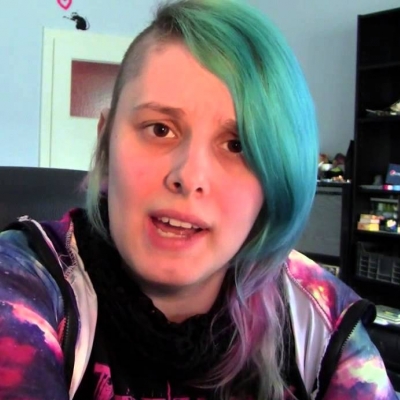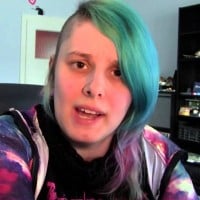 +
coldmirror
Kathrin Fricke, better known by her channel name coldmirror, is a German YouTube star, voice actress, comedian, web host and internet personality born on October 13, 1984 .
coldmirror created her YouTube account in 2006 and rose to fame with a series of web videos that started in the same year, making her one of the first German YouTube personalities. Her signature project is a saga of Harry Potter parodies, in which she replaced the audio of the original movies with her own voice turning the fantasy movie into adult oriented comedy, adding curse words, sexual content and politically incorrect humor. The concept is similar to the American web series "Yu-Gi-Oh!: The Abridged Series" or "Abridgimon" . coldmirror made parodies of the first, second and fourth installments of the film saga, called "Harry Potter und ein Stein", "Harry Potter und der geheime Pornokeller" and "Harry Potter und der Plastikpokal", the latter of which was never finished . Despite the parodies having developed a huge cult following and made coldmirror one of the first big German YouTube celebrities that were also noticed outside of the website, Fricke was forced to take the videos down due to copyright issues . However, they were frequently re-uploaded by several other users, and can still be easily found as of today .
Other material that can be found on her channel are comedy sketches, (comic) analysis of media phenomena, flash animations and vlogs .
Her most successful and famous videos however focus on Harry Potter, like audio book style fan fictions that strongly resemble the adult humor of her parodies, the two part series "Patzer", where she comically comments on mistakes and misspellings in magazine articles about the Harry Potter franchise, or the "Harry Podcast", a still on-going project where she comically analyses the first Harry Potter movie in every little detail (for 5 minutes of film she does about half an hour of analysis) .
She is also known for her alter ego Fresh D . , a parody rapper based on Harry Potter's Albus Dumbledore character . She has released several songs, EPs and albums in-character for free download on her website or YouTube .
She also has a self-titled TV series, which was first aired in 2010 and consists of collections of videos in the style of YouTube clips.
In the late 2000s, coldmirror was the most subscribed German YouTube channel and is widely regarded as one of the most influential German artists on the website, with several bigger YouTubers of today (e .g. JuliensBlog and LeFloid) having stated to be a fan of her videos . However, as of 2016, she is no more featured on the list of the country's Top 100 most subscribed channels. Despite her fame and cult following, she is one of the few well known German YouTubers who do not monetize their videos.
coldmirror was one of the German YouTubers who were a main character in the web series/movie parody "#TubeClash", an animated project about 10 famous YouTubers having to fight in a Hunger Games-style way.
Version History:
Lists Featuring coldmirror