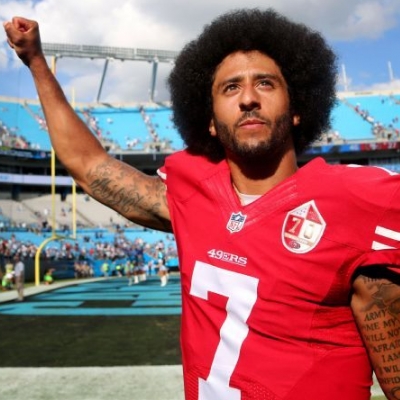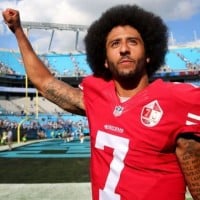 +
Colin Kaepernick
Colin Rand Kaepernick (born November 3, 1987) is an American football quarterback who is currently a free agent. Kaepernick played college football at the University of Nevada, where he was named the Western Athletic Conference (WAC) Offensive Player of the Year twice. After graduating, he was selected by the San Francisco 49ers in the second round of the 2011 NFL Draft.
Kaepernick gained national media attention when, in 2016, he began to kneel during performances of the National Anthem before 49ers preseason games. Kaepernick stated that his intent was to raise awareness of police brutality and racism in the United States. His actions were extremely controversial, with supporters stating that he made an important statement in a peaceful manner, whereas critics felt that his actions were disrespectful, especially towards veterans and the police.
In September 2018, Nike included Kaepernick in its 30th anniversary ad campaign of its Just Do It slogan. The company, which supplies game-day uniforms and sideline apparel for the NFL's 32 teams, also agreed to donate to Kaepernick's "Know Your Rights" campaign.
Version History:
Lists Featuring Colin Kaepernick