Top Ten Collaborations Between American and German Hip Hop Artists
Martin_Canine
American hip hop and German hip hop are usually different worlds. They have a different history, a different sound, a different focus, a different reception, different fanbases, different trends, different gimmicks, even different types of people behind the music, and so on. Both of them, however, use rapping. Duh. And this is enough to justify a few collaborations between the two countries hip hop-wise. Back in the early 2000s when German hip hop just started becoming mainstream, a feature from an American rapper was seen as an honor, nowadays people sometimes feel the bilingual tracks with widely different flows feel a bit odd and out of place. But this needn't always be the case. Some actually came out pretty well.
The Top Ten
1
Rolex Daytona - Kollegah & The Game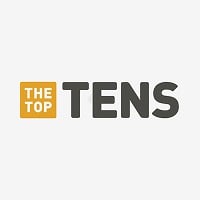 Both Kollegah and The Game have a cool, slow delivery on the spheric, mystical beat. What they essentially offer are two different interpretations of the same beat. Neither of them mentions the other in their verse(s) and it kind of doesn't feel as if they were in the same room (unlike, for example, when Kollegah raps with German horrorcore rapper Favorite, who has a different style, but you always get the feeling they developed the song together), but both of them do a great job on their own. Another highlight from the wonderful "King" album. - Martin_Canine
2
Oh Oh - Melbeatz & Kanye West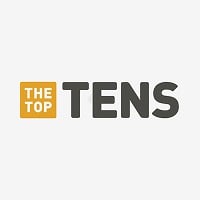 Melbeatz is a German hip hop producer who was big in the early 2000s just before Bushido made the genre mainstream and put gangsta rap on the map. She most infamously produced for Kool Savas and young Eko Fresh. Her beats were one of the few that were actually similar to American hip hop, having more of a smooth RnB outfit than the dark sinister orchestral beats that would become German hip hop's trademark sound.
Melbeatz produced an album for singer Valezka, but she quit just before recording started. So Melbeatz had a bunch of beats left from that session and released them as her own album, with several different artists providing vocals, one of them being young Kanye West, back in 2004. - Martin_Canine
3
Or Nah (German Edition) - The Game, Kollegah, Too $hort, Problem & Eric Bellinger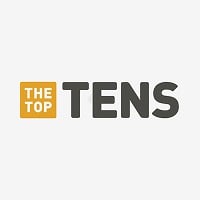 On the German deluxe box set edition of the "Blood Moon: Year of the Wolf" album by The Game, there is a bonus version of the track "Or Nah" on whch the verse by AV was replaced by a verse by Kollegah with whom The Game collaborated a few months before on his album "King". Some people claimed his flow and lyrical style doesn't fit on the American beat (Kollegah's earlier records were eurodance inspired and his more recent ones were orchestral and blockbuster-ish), but I disagree. He does a great job in this line-up of awesome rappers. - Martin_Canine
4
Harter Brocken - Bushido & J.R. Writer

I must say... Writer's and Bushido's flows work together very well, and on that sinister beat both sound pretty menacing. What I don't like is that Bushido mentions in the chorus that he has an American feature on the track. Considering Bushido is by far Germany's most successful and probably most respected rapper, it makes him appear like a fanboy. He should rather call Writer his homie or something like that. - Martin_Canine
5
Bis ich unter der Erde lieg - Eko Fresh & Tha Outlawz

I must say that if there is one German rapper on whose songs American features sound most natural, it's Eko Fresh, because he openly calls American hip hop his muse and his more light hearted songs have a certain Missy Elliott-like feel to it. His deeper tracks are usually a bit different, they have more "German beats", that are moody and use instruments such as strings or flutes, and some are inspired by traditional Turkish music. This song is somewhere in between. It's not "deep" in the sense of conscious rap, but it has a very dramatic atmosphere - and both the German and the American raps work perfectly on the beat. - Martin_Canine
6
Ride Till I Die - Kay One, DMX & KNS Tha Engineer

This one is a bit weird, because DMX's verse on this 2015 song has been heard before as a guest verse on Junior Reid's 2006 song "Bad Boys". But it's not credited as a sample, but he is listed as a featured artist, so I guess it counts.
Also: despite it's a recycled verse, it perfectly plays together with the beat and Kay One's rapping. It's unusually harmonic for an American/German hip hop collaboration. - Martin_Canine
7
Don't Hate - Kool Savas, Royce da 5'9 & Tre Little

This song is from "Der beste Tag meines Lebens", a historical German hip hop album from 2001 every fan of the genre should know. It was produced by Melbeatz whose beats indeed do resemble American hip hop a little bit. Now something odd happens: both Royce and Tre sounds perfect on the beat, but Kool Savas, sandwiched between the verses of the other two, sounds a bit out of place, even though he delivers a wonderfully performed verse with a fitting flow, but the fact that he - as usually - doubles his voice so it sounds like two Kool Savas rap at the same while the other two don't sounds a bit odd. - Martin_Canine
8
Packets in den Boots - Genetikk & RZA

9
Die besten Tage sind gezählt - Kool Savas & Lumidee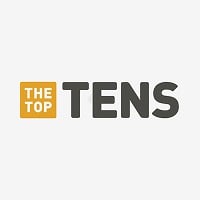 10
Whut Whut - Samy Deluxe & DMX

The Contenders
11 Luv (Bonez MC Remix) - Tory Lanez and Bonez MC
12
1K Shotz - SosMula & Bonez MC

Song goes so hard, they both kill it
13
GIGI (ZKITTLEZ) - Gringo

14
VVS - Ufo361 & Quavo

15
Sprite - Ufo361 & Rich The Kid

16
INTERNATIONAL GANGSTAS - Farid Bang, Capo, 6ix9ine & SCH

17
Continental - Kollegah & Nas

18
Donlife - Kollegah & Cam'ron

19
I Like It - Cardi B, Kontra K & AK Ausserkontrolle

BAdd New Item
Related Lists

Top Ten Collaboration Songs of 2018 Between American and German Artists

Top Ten German Artists Americans Should Check Out

Top Ten Music Videos in German Hip Hop
Top Ten Things to Know About German Hip Hop
List Stats
19 listings
2 years, 121 days old

Top Remixes
1. Rolex Daytona - Kollegah & The Game
2. Oh Oh - Melbeatz & Kanye West
3. Or Nah (German Edition) - The Game, Kollegah, Too $hort, Problem & Eric Bellinger
Martin_Canine
Error Reporting
See a factual error in these listings? Report it
here
.