Top 10 Best College Basketball Teams Not in a Power 5 Conference
In college basketball you have the Power 5 conferences (ACC,SEC,BIG 10, Big 12 and PAC 12) and the non power 5 conferences. Here's 10 teams that are/ have been good recently but aren't in apower 5 conference
The Top Ten
Villanova Wildcats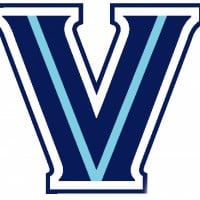 Shouldn't be a Surprise. They have won 2 of the last 3 National championship games. Jay Wright is a great coach and they have had several good players including Jalen Brunson,Josh Hart, Mikal Bridges, and so on - Randomator
Gonzaga Bulldogs

The Gonzaga Bulldogs are the intercollegiate athletic teams representing Gonzaga University, located in Spokane, Washington, United States.
They have made some noise in the NCAA tournament in recent years. The best finish they had was losing the championship game to North Carolina - Randomator
Wichita State Shockers

The Wichita State Shockers are the athletic teams that represent Wichita State University. They compete in the NCAA Division I as members of the American Athletic Conference.
Much like Gonzaga the Shockers have made some noise in recent years. Their best result was a final Four in 2013. - Randomator
UConn Huskies

They have won 2 national championships since 2010 (2011 and 2014) - Randomator
Xavier Musketeers

Xavier always seems to be good. They have 5 straight tournament appearances and even made an elite 8 in 2017 - Randomator
Butler Bulldogs

The Butler Bulldogs men's basketball team represents Butler University in Indianapolis, United States.
They were the runner up in 2010 and 2011 and have always been pretty decent overall - Randomator
Northern Iowa Panthers

They have had some notable upsets in the tournament including Kansas and Texas - Randomator
Cincinnati Bearcats

They have been to the tournament a lot in recent years - Randomator
Creighton Blue Jays

They have been to 5 tournaments since 2012 - Randomator
Georgetown Hoyas

They made the final Four in 2007 and have 5 tournament appearances since 2010 - Randomator
BAdd New Item