Top 10 Best College Basketball Teams from a Power 5 Conference
The power 5 includes the ACC SEC BIG 10 Big 12 and PAC 12. These are the best teams that almost always compete for championships
The Top Ten
1
Duke Blue Devils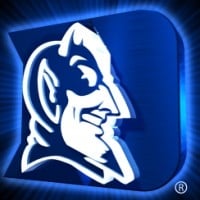 Shouldn't be surprising. Duke has always been a basketball powerhouse and manage to reload every year - Randomator
2
North Carolina Tar Heels

See Duke. UNC is basically the same thing. It's kind of amazing how these two teams always manage to reload year in and year out. Duke and UNC are the college basketball equivalent of the Red Sox and Yankees rivalry - Randomator
3
Kentucky Wildcats

Kentucky is another team that is always competitive. They always manage to reload and always win the SEC. - Randomator
4
Kansas Jayhawks

The Kansas Jayhawks, commonly referred to as KU, are the teams of the athletic department at the University of Kansas. They are currently a member of the Big 12 Conference
Ah Yes my Jayhawks have always managed to stay near the top of the rankings. We've won the Big 12 for 14 straight years in a row and counting. I'm not putting them any higher because that would be biased - Randomator
5
Michigan State Spartans

Like the teams above MSU always seems to be competitive and contend for the championship. - Randomator
6
Michigan Wolverines

The Michigan Wolverines comprise 27 varsity sports teams at the University of Michigan. These teams compete in the NCAA's Division I and in the Big Ten Conference in all sports except women's water polo, which competes in the NCAA inter-divisional Collegiate Water Polo Association.
Michigan has always been a decent team all around - Randomator
7
Indiana Hoosiers

Indiana does have some history being a powerhouse in basketball but as of recently they have fallen into irrelevance - Randomator
8
UCLA Bruins

See Indiana. The Bruins have kinda suffered the same fate. They were good back in the John Wooden era but have since fallen into irrelevance - Randomator
9
Florida Gators

The Florida Gators are the intercollegiate sports teams that represent the University of Florida located in Gainesville, Florida.
They have been good from time to time but it seems that both basketball and football have fallen back in recent years - Randomator
10
Arizona Wildcats

This team has been pretty good for awhile so that's why they make the list - Randomator
BAdd New Item