Top Ten Best Compilation Albums (Excluding Best Ofs)
Martin_Canine
So albums containing unreleased material, live albums, remix albums,... everything that is not a regular studio album.
But no "Greatest Hits" or "Best of" albums, as obviously, they are full of the artists' best songs.
The Top Ten
1
Nena Feat. Nena - Nena

In 2002, German singer-songwriter Nena re-recorded her classic songs from the 80s and 90s in more modern ways, and completely re-worked most of them. Some don't even share the same melody, others have different lyrics, others change the genre. Arranged with acoustic guitars and keyboards, all of them completely lose their cheesy 80s synth pop touch, whether this is a good or bad thing depends on your personal taste. - Martin_Canine
2
Incesticide - Nirvana

Nirvana's gap filler between Nevermind and In Utero collecting unreleased material sounds like a full studio album of its own, due to the high quality of the music. - Martin_Canine
3
Scream - Tokio Hotel

Many will think of "Scream" as a regular Tokio Hotel studio album, but actually, it's just a compilation of English versions of songs from their first two albums "Schrei" and "Zimmer 483", that just happened to become their international breakthrough by accident. The songs from their debut album have been re-worked entirely. - Martin_Canine
4
Silent Emotions - Vanilla Ninja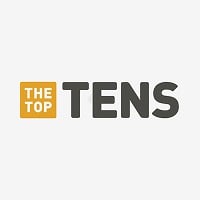 The album features 11 classical and 5 unplugged versions of songs from Vanilla Ninja's second and third studio albums "Traces of Sadness" and "Blue Tattoo". So, whoever liked the bombastic style of "Tattoo" and the rock-ish nature of "Traces", but never liked the dominant synthesizers, should give this a try. - Martin_Canine
5
Everything In Time - No Doubt

It collects songs by No Doubt that are not featured on any studio album, including B-Sides, sountrack contributions, alternative versions and generally unreleased material. The quality of these songs is in no way weaker than that of their studio albums. - Martin_Canine
6
Reanimation - Linkin Park

I wouldn't call "Reanimation" a remix album... it sounds more like an interpretation of "Hybrid Theory" set in an fevery dream. All of the elements are there, but everything sounds twisted and strange, and not in its place, with surreal soundscapes covering the music. - Martin_Canine
7
Something to Remember - Madonna

A collection of ballads recorded by Madonna throughout her career until 1995. 8 of the 14 tracks were not featured on any of her studio albums. - Martin_Canine
8
Uneasy Listening Vol. 1 - Him

Vol. 1 of "Uneasy Listening" features alternative versions of the ballads in HIM's discography, while Vol. 2 focuses on the wilder, rock-ish songs. Overall, Vol. 1 is the more beautiful record, where you really sit down and listen to the music and lyrics, the new versions of the songs complementing the compositions and performances. - Martin_Canine
9
When the Angels Swing - No Angels

Germany's best selling all-female pop group recorded their biggest hits and some cover versions in a big band style, ranging from swing to jazz to soul. You could as well call it "Guilty Pleasure: The Album". - Martin_Canine
10
The Confessions Tour - Madonna

For the show, Madonna's already amazing and memorable hits have been re-worled as langer than life bombastic disco epics, including an almost 10 minute version of "Hung Up" and an entirely new and less vulgar version of "Erotica". Unfortunately, the musical highlight of the DVD, a dramatic and church organ driven version of "Live to Tell", can not be found on the CD. - Martin_Canine
The Contenders
11
Imagica - The Birthday Massacre

A collection of demos from before their debut album. 5 of the 11 tracks were later re-recorded and featured on their following albums, 6 tracks are rare. The album ranks anong the band's best works. - Martin_Canine
BAdd New Item
Related Lists

Top Ten Best Albums (Excluding Compilations)

Top Ten Greatest Triple Albums of All Time (Excluding Compilations and Live Albums)

Most Unnecessary or Weird Compilation Albums

Songs Madonna Should've Added to Her Compilation Album "Celebration"
List Stats
11 listings
2 years, 176 days old

Top Remixes

1. Nena Feat. Nena - Nena
2. Incesticide - Nirvana
3. Scream - Tokio Hotel
Martin_Canine
Error Reporting
See a factual error in these listings? Report it
here
.