Top Ten Concerts and Live Performances
The Contenders: Page 2
21 Pink Floyd (Live at Pompeii 1972)
22 ABBA (Wembley 1979)
23 L'Arc~en~Ciel (AsiaLive 2005)
24
Pink Floyd (The Wall: Live in Berlin 1990)
The one of the best light show, the best live projections (The new wall has a 3D projections tru the whole wall), the best 360 degree sound system, and one of the best cca 20 musicinas:) you can't have more at one place.

A hail of firework explosions, hundreds of large rectangular bricks, crashing planes, enormous puppets, 3D effects. Surely, this is not your average concert. And don't forget the concept of the show is 21 years old!
Come on! They literally built an entire wall and knocked it down the choreography costumes light effects and everything was unreal it was as if you were watching a play I would kill to have been there.
A massive star-studded event with amazing talent, and one of the best selling shows in history.
V 2 Comments
25
Jackie Evancho ("Dream With Me In Concert" TV Special; Ringling Museum, 2011)
An 11-year old musical prodigy the likes of which has not been seen for 100 years or more; bikers, truckers, rockers, ex-military and other tough guys brought to tears unashamed. The most beautiful human voice ever recorded.
An amazing concert by a prodigious young talent, arranged and produced by multiple grammy-winning producer David Foster for THIRTEEN productions, and PBS Great Performances.
Jackie isn't even 14 yet, but she's had the most beautiful singing voice in the world for several years now. This concert, done with über-producer David Foster, broke pledge records for PBS stations all over the country. Absolutely incredible, even though this was recorded just a few days after her 11th birthday.
Of Jackie Evancho at age 11, David Foster said, "In all my years of being in music - which is 45 years - I have never seen anything quite like this." - BobG
V 6 Comments
26
The Ozark Music Festival (Sedalia, Mo. 1974)
I was there & it was incredible.
I was there. Beautiful girls, awesome music, great times
V 1 Comment
27 The Rolling Stones (Altamont Speedway 1969)
28 L'Arc~en~Ciel (L'7 Trans ASIA via PARIS Tour 2008)
29
The Mamas & the Papas (Hollywood Bowl 1967)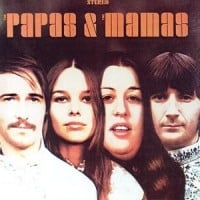 The Mamas & the Papas were an American folk rock vocal group that recorded and performed from 1965 to 1968, reuniting briefly in 1971.
30 L'Arc~en~Ciel (Grand Cross Conclusion 1999)
31
The Beatles (Ed Sullivan Show 1964)
I mean this one began the British Invasion, and also created and motivates and make international other bands become bigger in an international way such as the Animals, Rolling Stones, Searchers, and more. Also make the Beatles a known artist in the world, and I Want To Hold Your Hand became number one in the U.S.
The incredible little show that changed music world for ever
There is Woodstock, and there is The Beatles on Ed Sullivan.
All other rock/pop events are insignificant in comparison.
32
AC/DC, Pantera, Metallica, The Black Crowes (Monsters of Rock, Moscow 1991)
This has to be higher. With AC/DC were Rock Gods, Metallica was in there prime, Pantera was ready to take on the world, The Black Crowes were alright. Pantera only played 45 minutes at the most. But They kicked everybody's ASS. Phil Amnesio said it best,"This must be a Dream but know this is better than a dream."
1 and a half million people turned up to this concert, and it still sits low on the list?
One of the most incredible shows ever
Right! This need a higher position!
V 4 Comments
33
Linkin Park (Rock Am Ring 2004)
One of the best Linkin Park concert's ever played, but still not the best! Many Meteora songs had their best performance there.

The best live performance one can ever think of! - chiragddude
This is how lp concert looks like! Then I swear I will have 1 until I die
Will love to see them in India!
Best Linkin Park performance by far, I wish I went to it... Well at least I have the dvd
V 4 Comments
34
Muse (Wembley 2007)
This was the first sellout in the new wembley stadium, and was awesome and fantastic! They made a cd and dvd for the two nights Muse was there! A great concert and one all Muse fans wanted to attend. Listen to it an vote! - noisyboy43
To be honest this concert is a lot beter than some of the ones that are in the top of this list, it was so unique and it should be on the top of the list at least on the first ones. This concert rocks specially the last part of Stockholm Syndrome it was so phenomenal! If you love rock you can't miss this concert, SERIOUSLY
Muse make wembley rocks... best ever live performance.. why this band on this stage.. THEY WILL NOT CONTROL US... WE WILL BE VICTORIOUS.. SO COME ON!
Bellamy is a genius. I could listen to him wail his falsetto all night. I can never get past the first cut on the DVD! (It's not just kid stuff, I'm 82. )
V 7 Comments
35
Avenged Sevenfold (Long Beach Arena 2008)
Avenged Sevenfold! BEST. BAND. EVER! They completely rocked this show.. Amazing guitars, drums, bass, and vocals! And, amazing energy from the band and the fans! Great Job Avenged Sevenfold! RIP Jimmy "The Rev" Sullivan 1981-2009 foREVer
This is a show in long beach and this show was recorded for theyr dvd... - a7xaresimplythebest
In the later years this concert will emerge as a classic..
In terms of performance and showmanship, this was one of the better live shows of all time.

However, Queen Live at Wembley (1986) is far and away the best.
V 4 Comments
36
Guns N Roses (Tokyo 1992)
Best live performance. Patience is the best.
Why isn't this concert on top
GUNS at their highest, maybe RITZ live 88' launch them and is more representative of the band with its rage and electric atmosphere but livein Tokyo, adding with chorists, keyboards and jazz line offer us a incredible perf!
Axl is crossing all the stage during 3 hours wtout lose his amazing voice
Slash, as usually, is on fire and is simply the best.
Duff, him at his down with drug, is although punk stle
Gilby Clarke and Matt Sorum, Rhythm section make the job
A great show, a great band, great energy, mythic songs which are best live than stusios!
37
AC/DC (1978 Hammmersmith Odeon If You Want Blood Tour)
This should be higher up on the list! It AC/DC at their peak!
V 1 Comment
38
Jean Michel Jarre (Moscow 1997)
The largest concert ever performed, in terms of estimated attendance - 3,500,000. - Metal_Treasure
39
Green Day (Milton Kynes, England)
A fantastic setlist which showed off (at the time) their new songs which were cound to be classics fantastically and some amazing classics which every Green Day fan knows and loves. Brilliant crowd interaction, despite there being 65000 people at once, Green Day managed to still connect and interact with the audience. Also, Billie Joe Armstrong kept showing his arse which earns them brownie points in my book. The transition from King For A Day to Shout was also a great thing to hear and a great decision from the band themselves.
Green Day is way better than queen, way better than linkin park, their seriously no comparison! I been to a link in park concert and a Green Day concert! Green Day is the best live performer I have seen and I have seen a lot of bands! They were so great, they became my favorite band instantly, after I seen how rock legends do it!
AMAZING concert! I wish with all my heart I could've been there... They played to a massive crowd and kicked some serious ass! Green Day absolutely rocks, that's all there is to it
They would destroy any of these other bands live, trust me... seen majority of them! but I guess old people will never learn new tricks, I mean new bands
V 6 Comments
40
Red Hot Chili Peppers (Slane Castle 2003)
This is quite simply musical perfection, and I cannot think of another moment in time I wish I had been at more.
Unbelievable show, easily the best show the Chili Peppers have done, truly a magical performance by a number of measures. Which I could've been there
When I went it was amazing. It gave me goosebumps from John's back up to the stage presence they had. It was by far the best performance I've ever went to!
For me one of the best concert ever!
V 4 Comments
PSearch List
Recommended Lists
Related Lists
Best Queen Concerts and Live Performances

Bands With The Best Live Performances

Female Singers of 21st Century With the Best Live Performances
Top Ten Live Performances at the Grammy Awards
Best Linkin Park Live Performances
List StatsUpdated 19 Feb 2017
10,000 votes
234 listings
9 years, 165 days old

Top Remixes (11)
1. The Monterey International Pop Festival (Monterey, Calif. 1967)
2. Woodstock (Bethel, New York 1969)
3. Lollapalooza I (1991)
Blue_Devereaux
1. Jackie Evancho ("Dream With Me In Concert" TV Special; Ringling Museum, 2011)
2. Woodstock (Bethel, New York 1969)
3. The Monterey International Pop Festival (Monterey, Calif. 1967)
BobG
1. Linkin Park (Live in Milton Keynes, UK 2008)
2. Evanescence (Le Zenith, Paris 2004)
3. Avenged Sevenfold (Long Beach Arena 2008)
lukestheman4
View All 11
Posts
This is a crazy list
visitor
Error Reporting
See a factual error in these listings? Report it
here
.