Top Ten Concerts and Live Performances
The best rock, jazz, R&B, etc. performances in history, including TV shows, concerts, festivals and such.
The Contenders: Page 2
21
Bob Dylan's 30th Anniversary Concert (1992) Dylan and Friends
Simply take a look at th musicians and singers involved if you can't listen to the whole thing; though you should treat yourself. Also see the list "Best Performances from the Bob Dylan 30th Anniversary Concert for more info. - Billyv
22
August Jam (Charlotte Motor Speedway 1974)
Would love so much to see photos of that concert. I was there. I scaled the wall to the press box building to the roof. There was a roof hatch door. We opened it (broke in). We got chairs to place on the roof. I had a leather reclining lazy boy lounger sitting on a press table on the roof of that building. Yes, it did fit through the hatch. I most certainly had the best, most comfortable seat among 250,000 people. Just by luck and a nimble wall climb. I was high as a kite! The only one higher than me (in altitude) were the guys flying the helicopter.
Awesome this hit the top 10. I was 18 and drove from Kingsport, TN with my boyfriend (future 1st husband). I can see all the cars, even now, parked in the grassy median of the highway. It took us awhile to walk to the speedway, but right before we got there people had crashed the gate and we got in free! I remember people in the ticket booths in the bleacher stands selling Mr. Natural. Laugh out loud We went down on the speedway floor and on occasion would walk up to the stage. Remember Emerson, Lake and Palmer and the rotating piano? What a great time. Haven't seen or been to another weekend concert like that since. Better not share everything else we did! It was the 70s, after all.
I was 16 and I hitch hiked from Montgomery Alabama. Most amazing music event of my life. We camped dead center of the quad speakers. What an experience!
I was there, camped in the car fri. Nite. Had tix, however did not need them, walked over the gates that were on the ground sat. Morning. Great Show. You could get anything you want, kinda like Alice's Resturant...
V 8 Comments
23 ABBA (Wembley 1979)
24
Regine Velasquez - R2K the Concert (Manila, Philippines 2000)
the concert marks the first opening salvo for 2000.. and she nailed it! she is one of the greates artist the world has ever produced.. her voice is so powerful the whole country was poured by rains and thunderstorms but she still fill-up the massive Araneta Coliseum for two-nights in high-octane perfomance and glamour! the REAL QUEEN OF ASIAN DIVAS!
This is the most epic Filipino local concert to date, filling the Big Dome (Araneta Coliseum) for 2 Consecutive Nights. This is the concert that set the bar high for other Pinoy concert artists. The concert that brought out the best of every Pinoy. The concert that defined REGINE VELASQUEZ as an epic concert director and a supreme DIVA that no other Asian singer can reach. She didn't only soar high physically, but also vocally. Regine Velasquez!
Hailed by Wikipedia as the best concert by an asian artist after 25 years. - reigne27
One of a kind diva! She has an incomparable voice. So high, so melodious, so sweet beyond compare!
V 1 Comment
25
The Concert for Bangladesh - George Harrison & Friends (1971)

The first major rock concert for charity with various stars. Significant accomplishment by George Harrison, besides the great music. - Billyv
26 L'Arc~en~Ciel (AsiaLive 2005)
27
Pink Floyd (The Wall: Live in Berlin 1990)
The one of the best light show, the best live projections (The new wall has a 3D projections tru the whole wall), the best 360 degree sound system, and one of the best cca 20 musicinas:) you can't have more at one place.

A hail of firework explosions, hundreds of large rectangular bricks, crashing planes, enormous puppets, 3D effects. Surely, this is not your average concert. And don't forget the concept of the show is 21 years old!
Come on! They literally built an entire wall and knocked it down the choreography costumes light effects and everything was unreal it was as if you were watching a play I would kill to have been there.
A massive star-studded event with amazing talent, and one of the best selling shows in history.
V 2 Comments
28 The Rolling Stones (Altamont Speedway 1969)
29 L'Arc~en~Ciel (L'7 Trans ASIA via PARIS Tour 2008)
30
The Mamas & the Papas (Hollywood Bowl 1967)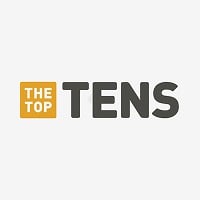 The Mamas & the Papas were an American folk rock vocal group that recorded and performed from 1965 to 1968, reuniting briefly in 1971.
31 Ringo Starr and His All-Starr Band (1989) Lake Compounce, CT
32
Jackie Evancho ("Dream With Me In Concert" TV Special; Ringling Museum, 2011)
An 11-year old musical prodigy the likes of which has not been seen for 100 years or more; bikers, truckers, rockers, ex-military and other tough guys brought to tears unashamed. The most beautiful human voice ever recorded.
An amazing concert by a prodigious young talent, arranged and produced by multiple grammy-winning producer David Foster for THIRTEEN productions, and PBS Great Performances.
Jackie isn't even 14 yet, but she's had the most beautiful singing voice in the world for several years now. This concert, done with über-producer David Foster, broke pledge records for PBS stations all over the country. Absolutely incredible, even though this was recorded just a few days after her 11th birthday.
Of Jackie Evancho at age 11, David Foster said, "In all my years of being in music - which is 45 years - I have never seen anything quite like this." - BobG
V 6 Comments
33
The Ozark Music Festival (Sedalia, Mo. 1974)
I was there & it was incredible.
I was there. Beautiful girls, awesome music, great times
V 1 Comment
34 Neil Diamond (The Greek Theatre 1972)
35 Fleetwood Mac (Rumours Tour 1977)
36 L'Arc~en~Ciel (Grand Cross Conclusion 1999)
37
The Beatles (Ed Sullivan Show 1964)
I mean this one began the British Invasion, and also created and motivates and make international other bands become bigger in an international way such as the Animals, Rolling Stones, Searchers, and more. Also make the Beatles a known artist in the world, and I Want To Hold Your Hand became number one in the U.S.
The incredible little show that changed music world for ever
There is Woodstock, and there is The Beatles on Ed Sullivan.
All other rock/pop events are insignificant in comparison.
38
AC/DC, Pantera, Metallica, The Black Crowes (Monsters of Rock, Moscow 1991)
This has to be higher. With AC/DC were Rock Gods, Metallica was in there prime, Pantera was ready to take on the world, The Black Crowes were alright. Pantera only played 45 minutes at the most. But They kicked everybody's ASS. Phil Amnesio said it best,"This must be a Dream but know this is better than a dream."
1 and a half million people turned up to this concert, and it still sits low on the list?
Right! This need a higher position!
3rd largest concert of all time, hosted 3 of the greatest bands of all time.
V 4 Comments
39
Avenged Sevenfold (Long Beach Arena 2008)
Avenged Sevenfold! BEST. BAND. EVER! They completely rocked this show.. Amazing guitars, drums, bass, and vocals! And, amazing energy from the band and the fans! Great Job Avenged Sevenfold! RIP Jimmy "The Rev" Sullivan 1981-2009 foREVer
This is a show in long beach and this show was recorded for theyr dvd... - a7xaresimplythebest
In the later years this concert will emerge as a classic..
In terms of performance and showmanship, this was one of the better live shows of all time.

However, Queen Live at Wembley (1986) is far and away the best.
V 4 Comments
40
Linkin Park (Rock Am Ring 2004)
One of the best Linkin Park concert's ever played, but still not the best! Many Meteora songs had their best performance there.

The best live performance one can ever think of! - chiragddude
This is how lp concert looks like! Then I swear I will have 1 until I die
Will love to see them in India!
Best Linkin Park performance by far, I wish I went to it... Well at least I have the dvd
V 4 Comments
PSearch List
Recommended Lists
Related Lists

Bands With The Best Live Performances

Female Singers of 21st Century With the Best Live Performances
Top Ten Live Performances at the Grammy Awards
Best Linkin Park Live Performances
List Stats
11,000 votes
238 listings
10 years, 164 days old

Top Remixes (12)

1. The Band: The Last Waltz (Winterland 1976)
2. Bob Dylan's 30th Anniversary Concert (1992) Dylan and Friends
3. The Concert for Bangladesh - George Harrison & Friends (1971)
Billyv
1. The Monterey International Pop Festival (Monterey, Calif. 1967)
2. Woodstock (Bethel, New York 1969)
3. Lollapalooza I (1991)
Blue_Devereaux
1. Queen (Wembley Stadium 1986)
2. Woodstock (Bethel, New York 1969)
3. Led Zeppelin (Royal Albert Hall 1970)
BeatlesFan1964
View All 12
Posts
This is a crazy list
visitor
Error Reporting
See a factual error in these listings? Report it
here
.