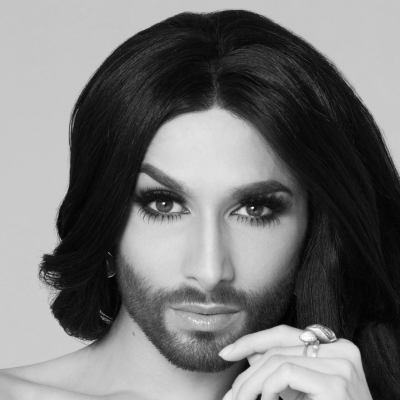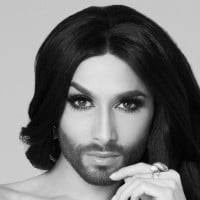 +
Conchita Wurst
Conchita Wurst or simply Conchita is the stage name and persona of Austrian singer Tom Neuwirth, who was born on November 6, 1988 .
She has been a TV personality of moderate success for years in Austria, and rose to fame in other European states after winning the 2014 Eurovision Song Contest with her song "Rise Like a Phoenix" . Since then, she reached a-list celebrity status in her home country and has been given the honorific nickname "Queen of Austria".
Most of Wurst's songs are cinematic and climatic self empowerment anthems, and she is seen as a voice for minorities and outsiders, as well as an activist for LGBT rights and tolerance in general . Unlike most other famous drag queens in German speaking territories, Wurst is not a novelty act but a serious singer and is seen as an intellectual by her supporters .
Despite calling her a fictional character, Wurst is far wider known than Tom Neuwirth, him almost always appearing in public dressed as her, and all of the records he released as a solo artist are labeled under the name of Conchita Wurst (or shortened, Conchita) .
Version History:
Lists Featuring Conchita Wurst
Related Lists