Top 10 Most Controversial Things in the NFL
Don't get me wrong I like football and The NFL is one of the most popular sports leagues in America. However there's been several controversial moments in the NFL. This list will include things that have happened in the league as well as game changing referee calls that were terrible
The Top Ten
1
Collin Kaepernick kneeling during the National Anthem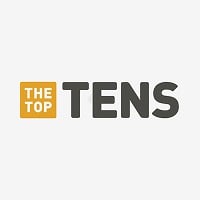 This controversy is the newest one. It occurred in the middle of the 2017 season as a way to bring awareness to police being harsh to blacks. While they do have the right to protest many people saw the whole movement as disrespectful to the flag country and military.This caused several people to look down on the NFL (including Donald Trump). - Randomator
2
Washington Redskins name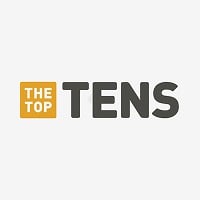 The Washington Redskins are a professional American football team based in the Washington, D.C. metropolitan area.
The Redskins claim that the franchise name Redskins was to "honor" the native Americans however many native Americans thought it was very offensive and racist. Not only is it the most controversial NFL franchise name but it's got to be one of the most controversial name in all of professional sports - Randomator
3
The Patriots Spygate Scandal
This incident occurred when the Patriots videotaped other teams' signals. - Randomator
4
The Patriots Deflate-gate scandal
In the 2014-15 AFC championship game the patriots were accused of under inflating the footballs in a very lopsided win. Their punishment was Tom Brady being suspended for 4 games, losing 2 draft picks and a $1 million dollar fine. It was so big that even the Supreme Court was involved - Randomator
5
The Tuck Rule - 2002
This game was in the playoffs between the Patriots and Raiders. Charles Woodson had sacked the young Tom Brady. This resulted in a fumble recovered by the Raiders that would have sealed the deal. However, according to NFL rules Brady appeared to tuck the ball and instead of a game winning fumble recovery for Oakland it became an incomplete pass which led to an OT win which eventually led to Brady's dynasty - Randomator
6
The Fail Mary - 2012
This game sucked. It's what brought the real refs back. That was a pick, Golden Tate just put his hands on the ball ane acted like he caught it - PackFan2005
This one was just downright horrible officiating.The game happened in 2012 on Monday night football between Green Bay and Seattle when Seattle threw a Hail Mary pass and it was called a touchdown and The Seahawks won despite the "replacement refs" missing a clear Offensive pass interference on Tate. - Randomator
7
Saints bounty gate
This incident occurred right around 2009 when Saints players were basically given pay bonuses or bounties for injuring opposing players - Randomator
Hm, the Saints won the Super Bowl during the 2009 season... - PackFan2005
8
Immaculate Reception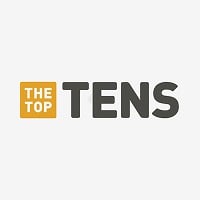 This play occurred between the Steelers and Raiders in 1972 when the Steelers were trailing and their QB attempted a pass when it supposedly hit Raiders safety Jack Tatum and/or the intended receiver John Fuqua. As the ball fell Franco Harris got a hold of it and scored the game winning TD for Pittsburgh - Randomator
9
Steelers "incomplete" TD pass vs New England
This was also a recent controversy when Ben Rothlisberger threw the game winning TD pass to Jesse James with just under 30 seconds left. It was initially ruled a touchdown but was overruled because James didn't "maintain control of the ball" this controversy brings back up the age old question of What is a catch? - Randomator
10
Music City Miracle
One of the most famous plays happened in the playoffs in 1999-2000 when Buffalo was up with 16 seconds to go and had just scored. The Titans then throw a lateral pass that wasn't called and would've sealed the deal for Buffalo. But they missed it and Tennessee scored the game winning TD - Randomator
The Contenders
11
Dez Bryant Catch
I'm surprised it wasn't on here before. I have mixed feelings about this play, but I think it was somewhat a catch - PackFan2005
Throw in the Calvin Johnson catch as well from 2010 that started this whole stupid process rule. - htoutlaws2012
12
Super Bowl Halftime 2019
Spongebob Squarepants creator, Stephen Hillenberg, died from complications from ALS in late 2018. To memorialize him and pay tribute, fans started a petition to get the song 'Sweet Victory' from the episode Band Geeks at the super bowl halftime show.
This request was fulfilled… kinda. Supposedly, it was played at the stadium, but it wasn't broadcasted on T.V., nor did it happen during halftime. However, there was a brief segment with Squidward, which was merely used to Segway into Travis Scott's performance of 'Sicko Mode'.
Spongebob fans felt cheated and betrayed, with many voicing displeasure with the execution of the issue. Mo Bamba or Sicko Mode? I think everybody's going with Mo Bamba now… - ReturnOfScorpio
13 The Drive
14
Jameis Winston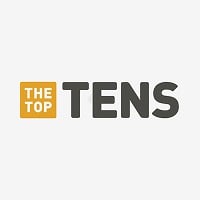 Jameis L. Winston is an American football quarterback for the Tampa Bay Buccaneers of the National Football League.
15
Tom Brady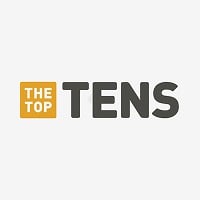 Thomas Edward Patrick Brady, Jr., is an American football quarterback for the New England Patriots of the National Football League. Brady is known for being the only quarterback in history to win 6 Super Bowls, and is often considered one of the best quarterbacks of all time. Brady is also frequently ...read more.
16
Michael Vick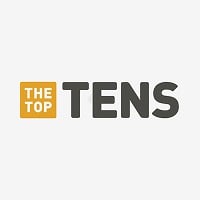 Michael Dwayne Vick (born June 26, 1980) is a former American football quarterback who played 13 seasons in the National Football League, primarily with the Atlanta Falcons and the Philadelphia Eagles. He played college football at Virginia Tech and was selected by the Falcons as the first overall pick ...read more.
Infamous for running a dogfighting ring
17
Roger Goodell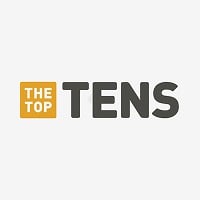 18
Tyreek Hill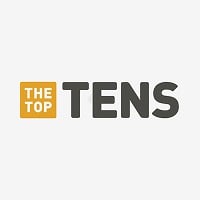 He doesn't get any suspension for his allegations while Ezekiel Elliot gets a six game suspension for domestic abuse allegations. The NFL punishment system is very inconsistent - Randomator
19
NFL Officiating (2018)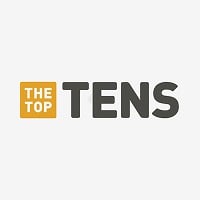 The 2018 NFL season was filled with a lot of questionable calls in games all season long. From Clay Matthews "roughing the passer" to the "roughing the passer" in the AFC championship for touching Brady's shoulder. To obvious penalties never called the biggest one in the NFC championship. The officiating has been questionable from time to time but it was at its absolute worst in 2018. When one controversial call ends up potentially changing the outcome of games then it becomes a problem - Randomator
20 Antonio Brown sex abuse scandal
21 Ray Rice domestic abuse video
22 Ray Lewis murder accusation and trial
23
OJ Simpson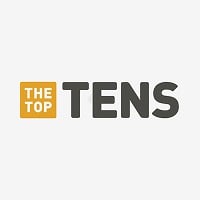 Orenthal James "O. J." Simpson, nicknamed The Juice, is a former National Football League running back, broadcaster, actor, advertising spokesman, and convicted robber.
24 Matt Gay misses the game winning kick (2019)
25 Ndamukong Suh gets ejected for kicking a rival player in the head
BAdd New Item