Coolest People On Xbox LIVE
The Top Ten
1
BUSTED TWINKIES
I don't know why this guy is up here even though he only said one thing
Wanna play far cry 3
2
HONNOREDKILLA562
I have red dead redemption
Red dead redemption... Intoxication anticipation masterbation inflamitration
3 IMORT4AL G4MER
4
DBRD BRDDEN KK
He's a really cool friend and he is very good on Xbox, his average kills is about 20 or more kills a games and is very fun to play with
Cause he's awesome and BADASS! Plus he is very great at all of the Call of Dutys
Wow lots of gp!
5
TREV IIN HD
He's A STRAIGHT UP G - that1guysfrend
6
KUPKAKE 818
SHES MY HOME GIRL - that1guysfrend
7
MR KRACKERJACK
MY FRIENDS FRIEND THAT LAUGHS AT ME FOR FALLING IN THE WATER laugh out loud - that1guysfrend
8
Not1
He's someone's dad, dads should be loved
That is my Dad and I really want him to be at the top of this list so you guys should make him on top of this list, PLEASE?. You will be my best friend.
Awesomeness
Friends me I voted for your dad mine is compg05
9 BARFBAG 25
10
REFER RYAN
Wanna play gears of what 3
The Contenders
11
Stampylonghead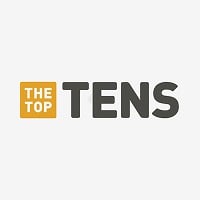 Joseph Garrett, known on YouTube as stampylonghead, is an English YouTuber who posts videos about the Sandbox Video Game Minecraft as the character Stampy.
He is awesome and funny he has good friends.
I saw him play with his friend.
I watch stampys videos all the time and stampy is really good at Minecraft and before Minecraft he played halo and he uploads videos on his Channel every day and he is straight up pure awesome
Best Xbox live friend ever - iballisicsquid
12
Ralphbob Foster
This is me. - RalphBob
13
V SKRILLEX V
He's MY STRAIGHT UP HOMIE DOG laugh out loud - that1guysfrend
14
xXxXxLUCCAxXxXx
The best one, he has 9.000 MP and he stays Online the Whole day!
Add him now!
He likes games such as Call of Duty MW3, Battlefield and a lot of other FPS titles...
He cool to me
15
Trucker1028
This guy has Call of Duty, deadpool, skyrim and a lot more.
16 Ail-a
17 driBird
18
Roger7100
He cracks me up every time
19 e
20
Kool Prodigy
He kicks ass at grand theft auto 5! - TheSuperDuperMangoCitrus
21
Minehalo109
He is a kid and he has lots of friends and he likes Minecraft and he is really good at fighting games and shooter games and he is pure awesome.
Coolio
22 Mystic Nova
23 zilllyboi
24 patatasme1
25
BossDude99
Me! I play mw3, Minecraft, Black ops, Grand Theft Auto 5 add me up!
Dude y won't u join my party?
26
EnderStalker04
My homie he is young but he is beast at minecraft
27
buckyBrOnCo27
My brother he plays Call of Duty, minecraft
28
joeyz99
Play Grand Theft Auto 5 with my homie
29
CheesyBannana564
My homeboy add him up!
30
kx65 nm05
This dude has like every game
31
Laughing Lama13
This kid is a beast he plays Call of Duty, Grand Theft Auto, minecraft
32
Spderman714
This dude is chill
33
BLACKHAWK42000
Add this kid up
34
BrassyEagle
This kid has Assasins Creed IV, Fallout 3 Call of Duty
35 IHuntYOURXbox
36
DAT FRENCH KID
This dude is awesome - HeavyMetalReviewer
37
Modz X Sunny
He has Call of Duty, Minecraft, and battlefield
38
TheGamingLemon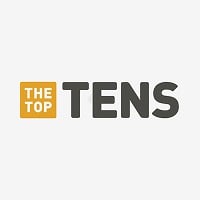 Star doing more Minecraft please
Grand Theft Auto V - TheSuperDuperMangoCitrus
39 X MAN 130
40 MattsterzXD
41 Titanis258
42 CaptainBeast3
43 SkythekidRS1234
44 SharperPlanet32
45 Natekfl
46 XSG gpGhosts
47 XSG Ghosts
48 OneBadGizmo
49 Memphist0
50
SkyDiesMinecarf
He is awesome and he does a lot of videos and also he plays a lot of games
No, not SkyDoesMinecraft, SkyDiesMinecarf. I played against him in PvZ:GW once. - RalphBob
PSearch List