Top Ten Best Cosmetic Companies
The Contenders: Page 2
21
ActiDerm
Spa-quality products at high street prices, paraben-free, allergen-free and no testing on animals. The make-up products are amazing I have completely switched all my products to ActiDerm now. Their make-up stays on all day, doesn't cause my sensitive skin to react or break out. I've had so many compliments and my confidence has grown. The Skyscraper Mascara which is a fibre-enhanced mascara is 1 tube is a revelation and it's actually made my eyelashes grow! I love ActiDerm!
I am an ambassador with ActiDerm, and joined in October 2015. Within a week of trying the high quality products and seeing the difference they made to my skin, my confidence grew daily. I am totally addicted. A brilliant company with such high values. It has already helped me pay of debts and all
Of Christmas. I've lost loads of inches with the incredible lipo sculpt wrap kits and pounds with 2 of the 7 Day Shreds! The skincare does exactly what it says it will and I look and feel years younger and am constantly being complimented! As for the makeup, that's in a world of its own, it's beautiful on your skin, long lasting and gives a flawless finish. I love this incredible company and cannot wait to achieve all my goals and dreams. ActiDerm in my opinion is No1.
I am an actiderm ambassador and I love what I do. I use the products every day and one of my favourite products has to be the HD foundation it hides all my blemishes and it's so smooth on my face I don't realise I m wearing anything on my face. I chose to work for actiderm as I wanted to have an income coming in and make a difference to my life as I am now unable to go out to work. I am now able to spend more time with my children plus my two grandchildren. My daughter now buys makeup from me and she loves the collagen and kelp as it helps with her skin as she suffers real bad with acne she would not try anything else. Actiderm is in my opinion is no1. I suffer with eczema so I also use the collagen and kelp and it's helped with the dryness of my skin and with the itchiness and has made my skin feel softer.

I thank actiderm for changing my life for the better and having more confidence in myself.
I have an intolerance to milk. But I love milk, ice cream, and pudding. I use the Hydra-Slim and it help alleviate the effects from the milk. My husband told me not to ever run out of the Hydra-Slim. I am getting rid of all of my old cosmetics and replacing them with ActiDerm products, they cover so much better and they feel lighter on the skin. And they are not as expensive as some of the other products I have used. I love ActiDerm!
V 1024 Comments
22
Oriflame
I love the products, I use only Oriflame for the last 3 years and all works great for me. Every month they have new products and special offers. None of these products have been tested on animals and they are the first company in the world which started with 100% natural products. But the most important is that they also have earning opportunities for everyone who need extra money or you can even build your own business.
Me and my family we are using Oriflame products for past 13 years. Even if I can afford much more expensive cosmetics I have biggest trust in Oriflame products. First reason is because they are based on natural ingredients, second reason the results from using them are great. Third reason- I love their packages. Such a great quality. It's true what most of people say, once you try Oriflame products you fall in love and stay with them. I totally agree and recommend. Worth to try them at least. The best thing is that even if you would try them them for few days and use a little bit you could still return if you wouldn't like them and receive full money back!
I love the oriflame products. I m going to start my beauty salon and I want to use oriflame products in my salon
It's excellent!
V 157 Comments
23
NYX Cosmetics
Such great colors, they even have a lot of different choices! Such as, nail polish, beauty products, hair care! All I can say is that they are AWESOME! Definitely check it out!
It is the best makeup I ever used in my life quality Wise perfect and for the price Wise it is excellent. Go NYX Go
Nyx oh where to begin... I'm obsessed!
23? NYX is amazing and kinda cheap
V 7 Comments
24
Shiseido
Radiant lifting foundation is best for woman over 50 up. I use shiseido for more 20 years and never change
Best product around with the longest history in RD in cosmetics. Being with Shiseido for over 30 years.
I love this cosmetics. My skin become soften and look younger after I used

ageless
V 8 Comments
25
Maybelline
I use this brand its gives natural look ever still now it is not effected my skin and I always said to others that every lower brand can effect you but this is not because this is really very expensive brand in Pakistan so I requested to this company that please make it affordable to others which can't able to purchase it there fore I say that because this is very good brand and I want that in Pakistan every one use it because it is not effect our skin and as you know every one want to use good brand because this is face problem so that is my request to this brilliant company and I therefore say that because Pak is very poor country so please think about ok bye and must take care thank you
Maybelline foundation, mascara, blushes, eyeliner, and eyebrow pencil is the greatest for the price. People always ask what kind of makeup I use and I tell them Maybelline is the best. I been using it for 35 years.
Bounce blushes, lip glosses on the shape of lip stick, lots of makeup in stick form, baby lips, amazing mascaras, and great prices! Same quality as more expensive ones and sometimes better quality! This should definitely be in the top 25 or 20, not 60!
This brand is associated with Lancome and L'Oreal, so you're getting the same research and development and quality at a budget price. Great foundations, especially the BB cream. It gives a nice healthy glow to the skin and people stop and ask me what I'm doing for my skin and I'm 53! Also around the world-- found it in Mongolia and it was a lifesaver there.
V 7 Comments
26
NARS
I am Definitely a NARS girl... I love the fact that they offer very vibrant as well as neutral colors! Unlike Mac... Nars makeup lasts all day long! It is worth every penny!
NARS is by far the highest quality makeup brand overall. Every product in the line is deliberately thought through, highly pigmented and long wearing. The products allow you to create a wide variety of looks, from natural beauty to full on glam and drama. Overall there is not one NARS product that I dislike. Special shout outs to the sheer glow foundation, the longest eyeliners, eye shadows, blushes and their line of kabuki brushes ( the yachiyo, mie and kudoki are my top 3.)
By far my favorite blushes... So many beautiful shades... Amazing packaging... Great colour pay off and lost forever.. Love there brushes as well and sheer glow foundation
Amazing quality and pigmentation!
27
Illamasqua
The products are amazing, love the mascara, pencils are so soft and stay put, eye serum is amazing, it's all fantastic value and quality, will not buy anything else now. X
V 1 Comment
28
Benefit
THE PACKAGING IS SO CUTE! The packaging is what drew my attention the first time. But once I bought my first Benefit product I realized that the quality is outstanding! My favorites probably include the concealer (Erase Paste) and BigBeautifulEyes eyeshadow kit! LOVE it!
So natural and elegant! I love this stuff!
I love the brow makeup and boing is amazing!
I love love love the benefit red lip stain and the Dr. Feel Good. Love, Diana
V 10 Comments
29
Yves Saint Laurent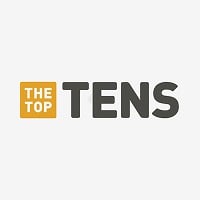 Yves Saint Laurent YSL is a French luxury fashion house founded by Yves Saint Laurent and his partner, Pierre Bergé.
Love the eye shawdow and new eyeliner
Have we forgotten about it?
By far the best.You no nothing about makeup to put yves saint laurent 28
I love love love your lipsticks. I just joined Saint Laurent. Love, Diana
30
Stila
Love the lip glazes 😄
31
e.l.f.
I love this brand. It's eyes lips and facial products are simply amazing! I would recommend it to everyone I know. It's a good price and fabulous quality my favorite to say the least
Love..Love E.L.F. very affordable prices allows you to purchase more products... Your E.L.F. collection will add up very fast!
The HD Translucent Setting Power is amazing and a definite must have in your makeup bag/kit!

Buy it, try it, you will love it!
I LOVE ELF. Extremely cheap with perfect quality. Their eyeliner is the best and so is their pressed powders and blush. don't recommend the mascara too much, but all in all I LOVE IT. probobly the most expensive product would be 10 dollars.
I love elf. I just love the Xo Red lipstick edition.
I would truely invest in ELF. Have my own ELF franchise. And maybe come up with some ideas of my own. Truely yours, ELF princess of the north pole, Diana Xochitl
V 14 Comments
32
Naked Cosmetics
Love it first eye shadow does not bother me
I would like to work with Naked Cosmetics on a Corperate God level. Totally first class ac professional. Id love to explore their different shades and create my own colorful palett themes and lipstick shades.
33
Laura Mercier
Laura Mercier should be #1, the beautiful cosmetics line isn't any typical cosmetics line its luxury blended with skin care and with classy and fun colors. Laura Mercier is a genius, she created primer to protect her face from every day wear of make up and laura mercier doesn't have a "one size fits all" primer she has one according to your type of skin and according to your style as well... After using laura mercier I noticed my skin looked so amazing and because of this line I now have flawless skin. Love this line the best in price and in luxury and for the long time loyal client...
My mom and I have been using it for several years and it's the best. It leaves are skin radiant and flawless. Nothing out there in the market can even come close to Laura mercier cosmetics and skin care.
Best make up I ever tried. Fell in love with the natural way my skin and eyes look. Felt compliments all the time
The best I have ever used and I am 76 YO.
34
Origins
I love the pure holistic produce I did buy. A mint green tea cream tub. My origin is powerful, ac clean and pure. Divine in nature and a hybrid of billions of years of beautiful facts and powerful science good and pure, strong and true. I am all that is good and light in truth... as a superior being in this life, like every one of my lives I am privileged to live my life according to my chosen path and story erpg. I know god loves me. I exist in a peaceful and friendly clean environment, surrounded by my great wealth, money and definite opportunities. My Friends are dates. My Lovers are great providers to me. My children are meek and humble to my eyes. They are healthy and beautiful. So smart in a good-natured and pure as fresh snow kinda way. I started over my life. I decided to start my own family and friends and business and fresh new light era techno trance era drum and sexy base era romantic era the most true and powerful era the most true and powerful knowledge era fresh new ...more
Origins all natural products leave your skin feeling wonderful and fresh. No harsh chemicals or artificial fragrances/dyes to weigh you down. And they're one of the ONLY lines (even among those claiming to be all natural) to use a natural preservative system so they really are as close to the tree as you can get! Their skincare and makeup are both product lines that genuinely deliver on their promises.
I love everything about Origins. The peppermint smell makes me want to use it daily. These products help my skin so much. Biggest fan ever.
Everything smells wonderful and fresh and you instantly feel as though you are doing the best for your skin.
V 3 Comments
35
Obsessive Compulsive Cosmetics
CRAZY PIGMENTATION especially the lip tars which remained a CULT PRODUCT. I LOVE OCC!
36
Arbonne
Since changing my skincare and cosmetics to Arbonne my skin has improved massively! I have gone from having problem skin to near-perfect skin thanks to Arbonne's products which are botanically based, vegan certified and free from all the nasties found in most beauty products. I won't talk about each individual product because it would take too long! But the It's A Long Story mascara not only makes your lashes look super long and beautiful, it actually helps eyelash growth too! And the foundation has breathability and so even on those rare occasions you end up sleeping in your makeup, your skin is still perfect the next day! And it is really long lasting, I ran a marathon last year and when my mum met me at the finish line she couldn't believe how good my makeup looked after 4 hours running 26 miles! A fantastic range of products that are pure, safe and beneficial.
I love the skin care and nutrition products! I am a teacher and always got sick several times a year, until I started using the immunity booster drink every day. I am so much healthier and look better with Arbonne products. Prices are comparable especially with the discounts and hostess benefits! Hosting a party allows you to get up to 80% off and free $50 product! I love the green commitment Arbonne has and that all products are pure, safe, and beneficial. I lost my mom to cancer and am so glad that Arbonne offers products that are free of many harmful ingredients. Arbonne has given me a healthier option with personal hygiene products and nutrition for myself and my family. Thank you, Arbonne!
I'm almost 30 and I've never re bought any item that wasn't just on sale or close for me to grab, nothing wow'ed me enough. I was introduced to Arbonne following a friends hugely visible difference in her skin.

I was use to buying economy cheap brands and now I'm aware they were cheap because of watering down / animal by products / toxic mess. So purchasing an ultra premium branded item was a shock initially as I couldn't understand the difference in price, however, I quickly did understand.

The Arbonne products from everything I've used, last ages, around 6 months id say, as they are concentrated and not watered down to make cheaper. They clearly do what they suggest they can do.

My hair only needs washing once a week since I changed shampoo. My skin is gleaming and no longer dull dark and wrinkly. My children who both had eczema despite numerous gp appointments no longer have this issue. The make up is beyond divine. I have a diagnosed of lupas also and the ...more
It's the best. I'm in my fifties and people do not believe me! All organic natural ingredients. Not just for your skin but items for your whole body for women, men and children. There are so many carcinogens in our lives everyday. Go Clean. Go Arbonne!
V 368 Comments
37 The Balm
38
LimeLight by Alcone
LimeLight by Alcone is a godsend. Finally a company dedicated to professional cosmetics and truly all natural skin care that have been in the business for a long time serving celebrities and artists in television, theater, and in print. Here is what I love: The botanical foundation looks like your natural skin and is the most pigmented product on the market. No need to ever search for the perfect foundation again. This is it. Concealer is like a restful nights sleep. Their Perfect Mascara has fibers in it so it is a very simple one step application with absolutely no clumping or lashes that look spidery. All the color products (eye, cheek, lip, etc.) look sophisticated, smooth, fresh and like you are photo shoot ready. Beginning and ending my day with the skincare has saved my face. My makeup goes on with ease, skin texture and lines are improved, I'm glowing and all without harsh chemicals! I have never not had dry skin during the winter no matter what I tried, even the almighy ...more
Professional grade makeup. Who doesn't want that. It covers up every flaw rosacea acne even though I freckles are beautiful you can put it on however you want we come with it comes with concealer Foundation it comes with blush perfect eyeshadow perfect mascara perfect eyeliner it is amazing I am obsessed matte color look lost it is the sky is the limit it is amazing I'm telling you try it out you'll be hooked you will not want to buy any other makeup this is the top and coming makeup in 6 months this will be the number one selling product. Professional makeup artists use this all the time cover spread of Vanity Fair, cover, Kim Kardashian wore it. Queen Amidala from Star Wars the list just keeps going on and on and on I'm telling you this is the makeup you want to wear this I put this makeup on every day and I get your makeup is amazing your makeup looks good your makeup where did you get it from and I tell him limelight by Alcone this makeup was voted top 10 foundations for every ...more
The skincare is AMAZING! It's like a spa day every day. The fresh smell of the all-natural ingredients just hits the spot whether I need it to wake me in the morning or calm me in the evening. And my skin has never looked and felt so fabulous! Love it! The mascara was my gateway into the incredible makeup. It is, by far, the best mascara ever! It gives me length and volume without being clumpy or flaky. Love! The long-lasting matte lip colors and lip glosses are fabulous! And, I now wear foundation as this is the first foundation I can tolerate on my face! Usually, I can't stand the feeling of it, but I can't even tell its on and the coverage is to die for...a little bit goes a really long way! Limelight is for sure MYskincare and makeup brand for life! There's no looking back!
Skincare is a game changer. Makeup is so easy to apply and feels so natural.
V 499 Comments
39
Flawless by Sonya
I have switched all my make up gradually over to Flawless. I've used various products but this by far exceeds all others I've tried before. I particularly like the really good coverage which leaves your skin flawless but looks very natural. Many others I've tried feel heavy on your face and feel too thick and greasy. With Flawless you don't get that heavily caked feel. I also haven't had breakouts like with other makeup. Thus make also contains Aloe and natural ingredients which are also nourishing for the skin! The Lengthening Mascara is the best I've ever tried and I've recently thrown out 7 that I didn't get on with. The brush depressed the lashes perfectly and gives a very natural long feel. Amazing as I have very short dumpy eyelashes! The Aloe has helped strengthen and lengthen my lashes naturally also helping them to grow longer.
I absolutely LOVE Flawless by Sonya, the make up range from Forever Living. It is by far the best make up I've ever used, giving a flawless finish, long-lasting coverage plus it's actually good for the skin! It lasts for an incredibly long time so is great value, doesn't feel heavy or look like it's been applied with a trowel! It feels light & natural. It nourishes your skin as well as looking amazing, I adore the BB Cream as a light, natural base, either with just the mineral make up or combined with the cream to powder foundation for a more glamorous, evening look.
Flawless by Sonya is the cosmetics range from Forever Living and it is superb.

I adore the volumising mascara, and so do other people as it's sold out! I have used Lancome and Chanel mascara's in the past and found them very good but this is of a higher quality in my opinion. As a contact lense wearer I've found it hard to find something my eyes will tolerate as some can actually dry my eyes out, not so with the Flawless mascara. I'm looking forward to trying the lengthening mascara when it's back in stock.

I also use the BB creme, I have two shades, the nude and the sandy and I blend them with foundation to create the shade I want, a little darker in the summer and a little lighter in the winter. They go on so well, give great medium-level coverage and also protect my skin from sun damage as they contain SPF factor 20. I don't feel I need to reapply it between daytime and evening and it doesn't feel claggy or heavy on my skin. I've always gone for lighter coverage in ...more
I love the lipglosses.. Get lots of compliments on the colour.. Parfait
V 878 Comments
40
Avon
Avon has good quality make up for a reasonable price. If fits from Avon I never doubt the product. And they also have, I don't what its called, but like a booklet of all the things they have, new and old stuff so all you have to do is find a representative and order it from them so you don't need to go to actual Avon store to get their products. and you become a Avon rep. and make some extra money if you need it.
color cosmetics and be used by all races.

Its really very good, as I'm using avon products from few weeks back. It's awesome.
Avon is amazing. Having stood the test of time. You can order from a brochure, or online. Personal service.
Their skin care is Amazing. A truly under utilized and under recognized brand. The skin care is amazing. I truly recommend more people to try it.
V 449 Comments
PSearch List
Recommended Lists
Related Lists

Best Mobile Phone Companies
Best AntiVirus Software Companies

Top 10 Video Game Companies Of All Time

Best Car Insurance Companies
List Stats
57,000 votes
250 listings
11 years, 40 days old

Top Remixes (108)

1. Younique
2. MAC Cosmetics
3. Estee Lauder
Lalaogle

1. Younique
2. Motives Cosmetics
3. The Balm
sofiaaslam

1. Younique
2. Artistry
3. BeautiControl
Youniquebycarla
View All 108
Posts
Sephora
SephoraLover
Error Reporting
See a factual error in these listings? Report it
here
.