Top Ten Best Cosmetic Companies
The Contenders: Page 3
41
Guinot Institut Paris
I have used many of their products and I am always amazed by the great effect they have on my skin (face and body). My skin is very sensitive and I haven't found other brand that works as good as Guinot.
V 1 Comment
42
Elizabeth Arden
Elizabeth Arden have some of the best skin products that I have ever used and I will never be without a bottle of Elizabeth Arden cream!
Love Elizabeth Arden. Used her products and can't find any better
Why isn't Elizabeth Arden on this
I love Elizabeth Arden, Prevage is my favorite skincare! I use it daily, and the new Superstart Serum which is a probiotic for the skin is awesome!
V 1 Comment
43
The Body Shop
I THINK THE BODY SHOP PRODUCTS ARE AWESOME! BUT EXPENSIVE BUT I ALMOST HAVE ALL OF THEIR PRODUCTS I WILL RECOMMEND ALL GIRLS TO USE BODY SHOP PRODUCTS! THEIR FOUNDATIONS ARE OUTSTANDING SHADOWS SPOT ONE! LOVE THEM!
The body shop has always been value for money in my opinion I have very dry skin and have eczema so I have to be careful what I use. I love the bathroom products and the makeup is just out of this world! Gift wise they cater for all possibly could do more for men but sure they will in time...
I am a body shop junkie, I have been since the 90's when I loves the dewberry range. I have used their make-up for over 15 years, my first item being a lip and cheek stain.. Love it, love the products for my super sensitive skin, and the ethics, quality and value for money is second to non!
Maybe for skin...and more natural stuff
V 38 Comments
44
Nvey Eco
Amazing makeup artistry products that are natural and gentle on your skin.
Nvey Eco is wonderful products, Healthy and good quality! Creme Deluxe Foundation is amazing!
The best organic cosmetic line on the market. Love their lip lustres
Great Brand, Healthy brand "NVEY ECO" I love you!
V 32 Comments
45
Essential Cosmetics
Love your products!
The most amazing make up its light to wear and lasts all day!
I love their makeup and PRICE!
The best Eye Cream, nvey
46
L.A. Girl
Just bought the purple matte flat finish lip gloss. Am so in love with it! Lasts for ages and leaves no residue behind!
47
BH Cosmetics
Cheap when on great discounts and product looks worth more, packaged great at least mine where but no gifts,! Edition is great for very bold and colorful looks vivid and playful if you like making a statement its great I love it and Shany cosmetics. Great palettes but the base is so important for all these color look for N.Y. X cosmetics that base and the jumbo white pencil in white buy and apply them let it dry and dab on those great colors. Enjoy those secrets for those that don't know a must have.
Bh cosmetics is awesome. The product stays on longer than 24 hours and when you try to clean it off it's so easy the it feels like the eyeliner never dried out the product is outstanding And the eyeshadow is so beautiful to wear you won't want to take it off
V 1 Comment
48
Boots No7
Great range of products and are good on sensitive skin should be in the ten
49
Tropic
Always thought I had problem skin, turned out I had problem products... Having tentatively tried Tropic Skincare's Nourishing Skin Revive and finding it light, hydrating and simply lovely to wear, I have now chucked out all of my other cosmetics and skincare ranges and settled for the best I have found. Gone are my teenage spots (I'm 54), and I am complimented on my complexion :). Totally vegan range, no animal testing, last for AGES (a little really does go a long way) and the botanical mineral makeup is the lightest, most breathable products I have tried. It took a lot to move me from Sanctuary for their body products but I am in love with Tropic's Body Smooth/Body Love, and as for the body oils - well, they smooth hair and skin and smell divine. I could go on - but enough to say Tropic skincare products are fab you lous...
Quite simply the most gorgeous and easy to use skincare I have ever used. Very quick and simple cleansing routine and suits all skin types so my problem skin can benefit all through the month despite hormonal changes that other brands just couldn't cope with. All the products are so natural but also very effective and they are an absolute pleasure to use due to the ingredients all being so yummy. Everyone comments on how good I look these days (after years of struggling with problem skin! ) and the body products have the most delicious smell that lasts and lasts and leave your skin soft and smooth for he longest time.
I love wearing quality skincare and cosmetic products but I don't like discovering that the products I am wearing on my body have been tested on animals and contain a bizarre amount of potentially harmful chemicals! When I discovered Tropic and read the ethos behind the company, I was intrigued enough to try. Now my whole family is converted to the Tropic product range (including the men! ) - it's even safe to use on my dogs! For a company that is still new to the market, Tropic news is spreading fast. This is proof that you don't have to pay through the nose for top quality, ethical products! Thank goodness for Tropic!
What other skincare range can boast that they are only made from natural plant extracts and essential oils and are 100% naturally derived with no nasty toxic chemicals whatsoever, are made in the UK, Vegan Society and Cruelty-Free International Approved and freshly hand made on a daily basis? They use the latest advancements in natural techology to ensure the products really work, are safe and smell divine! Best skincare products ever hands down!
V 408 Comments
50
Tarte
I love their products! Great price and awesome quality! I have mild acne and they have a great line of foundations that are great for coverage and actually helps! Takes away redness and relaxes the skin. If you have oily skin (like me ) this is great because it absorbs the oil! Also is very lightweight! The foundation looks so natural and perfects it's like you always had flawless skin! Also matches my reallyyy fair and pale skin tone!
I am in love! You should try it to even if you have acne or not!
Everything is just so good! Their products look so good on skin and are very lightweight! They have amazing deals and always have great sales! There are reviews on their website that tell you what other people think, too!
I love Tarte cosmetics. They may seem a bit expensive at first but they last a really long time and feel great on my face. The foundation leaves a nice even, smooth tone without having to use very much at all.
Best product out there, I've their brushes too
V 8 Comments
51
Essence
Very affordable, and provides good quality products.
52
Burt's Bees
Why is this not on this list? It's the best brand ever
Excellent products. Simple. What more can you say.
I love Burt's bees products!
Very gentle and effective
V 1 Comment
53
Merle Norman
My grandmother died at age 105 but people thought she was in her 80's when she died. My aunt had surgery and the person who went to transfer her to her room went back out to the nurse saying she didn't see a 70 year old in the recovery room. She was amazed that the person she thought to be in her 40's was 79. My other aunt was in her 80's and though to be in her 60's. My mother looks to be in her mid 60's but is 83. And I still have no wrinkles or look my age and I will be going to my 45th high school class reunion this year. Merle Norman works!
I use the miracle mask and booster and it is great for acne prone skin. It heals blemishes very fast. You mask every other night for 30 minutes and mix the booster with the mask once a week. The mask is also a excellent exfoliator for people with acne scars. The best thing is that the mask is only $17.00 and the booster is only $12.50. You can determine whether you want the booster with the mask or if you just want to buy the mask alone, but I would buy both to get the best results.
By far the best skin care and color products. If you realize merle norman has had products for years and other lines have just now come out with them. The best color selections and foundation coverage while looking natural. I love it and I will never wear anything else!
This company has been around for 85 years and their products are on trend and award winning. Proven results with amazing skin care and foundations for any skin type needs. Sanitary guidelines that surpass other lines
V 16 Comments
54
Giverny
I love these products, chemical free and work amazingly. They smell divine and I love using the products on my children as well.
55
Rimmel London
Dear My Rimmel London,
I truely love love love. I will always be a patron of the secret superlative red lipstick shades. I want to be the ceo model born supremacy of Rimmel London. Superior liason. Really neat, clean, smart and simple. Ac powered offical. Romantic era for me and my tea party. Young adult...saved all my money. Loves Will secretly, Princess Romea Ignacio
PS. As the truely prettiest Brit I do read everything I find interesting. To me love is divine and the redder the better. Pure and innocent at the start...thrilling all the way to the end, my story I assure you. Irresistable design you would find it enthralling tracing curves with your eyes.
You are to be. don't stop. You getting to the good part. Your kurtious. Polite WV as you are like you knew no other behavior. Programmed. A sign of master race upbringing. Naturally.
56
Rimmel
It is the best make up company ever used by me... Their mascarras are the best in the town. But yea it's expensive as it's my brand..
57 Medusa
58 Vida Lux
59
Inglot
It's definitely in competition with mac.. Unlike mac it has wide range of eye shadows and that too at reasonable cost.. I have used their lip pods and are awesome.. So the ones who want the same effect like mac at reasonable price.. Go and grab it...!
Its the best products that I was waiting for my oily skin and I am so happy with the makeup base which do not need to many touch ups in couple of hours and its hassle free to enjoy party and even work as well. Thanks
Inglot is by far the best makeup brand I have ever used, so crazy to think that it started off in a town in Poland and now its all over the world, I've supported the brand for so long now and used some products for years, I'm excited for the new collections to come!
Inglot eyeshadows are really good. The HD lip tint is really awesome product. Really I love all the pigment color of eye shades to the makeup loving girls
V 3 Comments
60
Givenchy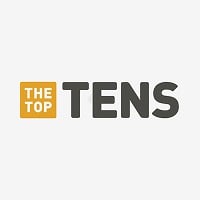 Givenchy is a French luxury fashion and perfume house. It hosts the brand of haute couture clothing, accessories and Parfums Givenchy, perfumes and cosmetics.
PSearch List
Recommended Lists
Related Lists
Best Cosmetics and Fragrance Brands
Top Ten Cruelty Free Cosmetic Brands

Top Ten Medical Cosmetic Physician SEO Services Provider Company
Best Cosmetic Brands of 2016
List Stats
57,000 votes
250 listings
11 years, 48 days old

Top Remixes (108)

1. Younique
2. MAC Cosmetics
3. Estee Lauder
Lalaogle

1. Younique
2. Motives Cosmetics
3. The Balm
sofiaaslam

1. Younique
2. Artistry
3. BeautiControl
Youniquebycarla
View All 108
Posts
Sephora
SephoraLover
Error Reporting
See a factual error in these listings? Report it
here
.