Countries With the Best Bands
rock2metal
The Top Ten
1
United Kingdom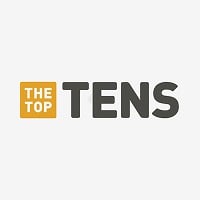 The United Kingdom (UK) is a sovereign state which consists of the political and economic union of England, Wales, Scotland and Northern Ireland. It was a member of the European Union (EU) from 1973 to 2016. ...read more.
this country has given great bands for rock and roll/classic rock: The Beatles, The Rolling Stones, The Who, The Animals, The Kinks; for hard rock/heavy metal: Led Zeppelin, Deep Purple, Nazareth, Motorhead, Iron Maiden, Queen, Cream, UFO; for punk: The Clash, Sex Pistols, The Adicts, Generation X; for alternative rock: Radiohead, Oasis, Blur, Muse, Bush; for thrash metal: Seventh Angel, Evile; for prog rock/metal: Pink Floyd, Iron Maiden, King Crimson, Yes, Jethro Tull; for metalcore: BMTH...

there are many bands in UK, much more than the ones I wrote. This is best country in music, no doubt about it. - rock2metal
1 Led zeppelin
2 the beatles
3 the rolling stone
4 queen
5 iron maiden
6 judas priest
7 def leppard
8 UFO
9 deep purple
10 rainbow
11 black sabbath
12 the who
13 muse
14 the animals
15 the kinks
16 motorhead
17 pink floyd
18 the clash
19 sex pistols
20 samson
21 angel witch
22 dave clarck 5
23 saxon
24 nazareth
25 jethro tull
U. S metal bands like Lamb of God, as I lay dying, death are my favorite of all time but a great tree needs a strong roots and you can't have groove metal or deathcore or any other subgenres without Black Sabbath, Led Zeppelin or deep purple musically they were the original so I have nay must vote for this country.
Because of Queen, the best rock band of all time with the greatest frontman of all time.
V 24 Comments
2
United States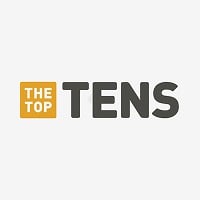 The United States of America, or the U.S.A. for short, is a federal republic composed of 50 states, 48 of them are contiguous states. There are two other states, Alaska and Hawaii, which are north and south of the contiguous states, respectively. The United States declared its independence from the ...read more.
this country has given great bands for rock and roll/classic rock: CCR, Bob Dylan; for hard rock/heavy metal: Aerosmith, Guns N' Roses, BOC, The Jimi Hendrix Experience, KISS; for punk: Ramones, Rise Against; for alternative rock: Nirvana, Alice in Chains, Foo Fighters; for thrash metal: Metallica, Megadeth, Anthrax, Tourniquet, Testament, Deliverance; for prog rock/metal: Dream Theater, Becoming the Archetype, Queensryche; for metalcore: AILY, TDWP, August Burns Red...

since earliest time, USA has given great type of music; and it still is giving it. - rock2metal
How can Germany be second
Thank you for making System of a Down, slipknot, Avenged Sevenfold and more...
America created rock music obviously we're the best.
V 8 Comments
3
Germany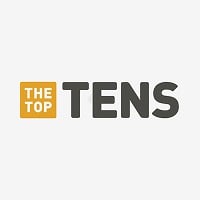 Germany was formally united in 1871 under the initiative of Bismarck with King Wilhelm of Prussia as emperor. The previous 'Holy Roman Empire', basically a continuation of the empire of Charlemagne/Karl der Grosse was dissolved in 1806. ...read more.
This question is very easy for me cause my favorite bands are from Germany. Tokio Hotel, Cinema Bizarre I mean what could be better than Germany Bands. Is sad that I'm far from the country cause I want to move there to live and I will get the chance to met more amazing music.
Thank you Germany, for Tokio Hotel, Cinema Bizarre, Rammstein, and Helloween but especially for Tokio Hotel
Rammstein, Blind Guardian, Kreator and Halloween just in metal... - filuxx_
SCORPIONS! SCHENKERS! UFO! Can't go wrong in Germany.
V 5 Comments
4
Sweden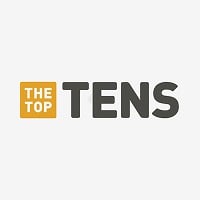 Sweden, officially the Kingdom of Sweden, is a Scandinavian country in Northern Europe. ...read more.
Sweden has given many rock/metal artists: Yngwie Malmsteen, Sonic Syndicate, Arch Enemy, Blindside, Dark Tranquility, Jerusalem... - rock2metal
Don't forget ABBA. ABBA are the best. I only can say ABBA FOREVER!
Good rock from there ex Sabaton
The home of festival EDM and Melodic Death Metal. Avicii, In Flames, Sonic Syndicate, Dead by April, Eric Prydz, Sebastian Ingrosso, Zara Larsson... - Elijah_Cook
V 5 Comments
5
Finland
The best here is Children of Bodom, other great bands are Hanoi Rocks and Nightwish - rock2metal
Finnish bands are too good. You can listen to bands like poets of the fall
Or rasmus or many they have got talent.
Nightwish, CoB, Sonata Arctica, Stratovarius, Korpiklaani, Ensiferum, Charon, Finntroll, Amberian Dawn, Amorphis, Norther, Turisas, Wintersun, Moonsorrow, Northern Kings, Insomnium, Omnium Gatherum, Tarot, Indica, Poets of the Fall.. Need I say more
I'm from america and I say that when looking at Finland. We don't have anything that even touch the epic levels of Nightwish and Sonata Arctica.

Sorry to my fellow Americans but Nirvana and Blink-182 Can't even compete.
V 1 Comment
6
Canada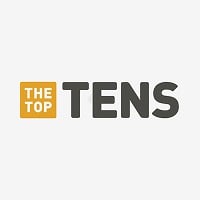 Canada is a country in North America that is next to the United States, and it's the 2nd largest country in the world (size is 9.985 million km²). This country has 10 provinces, and 3 territories. Canada became a dominion on July 1, 1867. Its 10 provinces are: Ontario, British Columbia, Quebec, Alberta, ...read more.
Rush is the best here, other greats bands are Neil Young, Anvil, Exciter, Helix, Nickelback, Steppenwolf... - rock2metal
Rush is one of the greatest bands ever, but this place is also home to monstrosities like Justin Bieber and Nickelback... - Elijah_Cook
Dude, all I need to say is Three Days Grace.
Canada has a Loverboy, Honeymoonsuite, and Harlequin.
V 6 Comments
7
Norway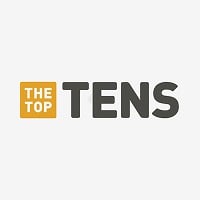 Norway, officially the Kingdom of Norway, is a sovereign and unitary monarchy whose territory comprises the western portion of the Scandinavian Peninsula plus the island Jan Mayen and the archipelago of Svalbard.
Most black metal bands are norwegian, being Gorgoroth and Mayhem the most popular.
A-HA are from Norway (Famous for Take on Me)
Proud norwegian american and the rap here is amaziinng
8
Italy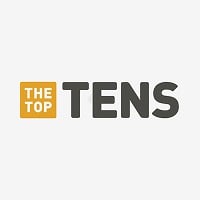 Italy, in italian Repubblica Italiana, is a unitary parliamentary republic in Europe. ...read more.
Lacuna Coil, Rhapsody of Fire, Macbeth and so on...
9
Denmark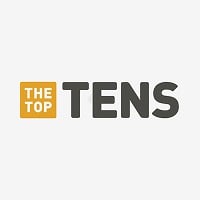 Denmark is a Scandinavian country in Europe. The southernmost of the Nordic countries, it is south-west of Sweden and south of Norway, and bordered to the south by Germany.
More quality bands than any other countries on this list except maybe the you. K., France, and America. - dinofs
Denmark gave us Mew, and I honestly believe they're one of the best bands of all time.
Mercyful Fate, King Diamond, Artillery
This is where Volbeat is from. Enough said. - Elijah_Cook
V 2 Comments
10
France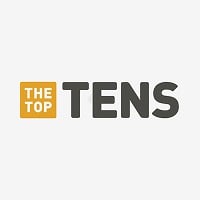 France, officially the French Republic, is a sovereign state comprising territory in western Europe and several overseas regions and territories. The European part of France, called metropolitan France, extends from the Mediterranean Sea to the English Channel and the North Sea, and from the Rhine to ...read more.
You think they are British or else but no they are French and girls: Imany, Marina Kaye, Jain, K-Reen, Kayna Samet, Joyce Jonhatan, Zaz...
Daft punk, Serge Gainsbourg, Edith piaf, Phoenix, M83, Mc Solaar, Suprême NTM, Air, 1995... France actually has had and still has wide variety of good artists.
As far as French bands go, well, pretty much everyone's familiar with the likes of Daft Punk and Air and Justice (whose new album is out this week). But that's not all there is to French music, y'know. The country has given rise to a number of fascinating musical movements over the years, from the modern chanson of the 1960s through the coldwave of the 1980s (check out this excellent compilation if that genre interests you, by the way) and the more recent explosion of French dance music.
Electro : M83, Kavinsky, Vitalic, Chloé, Gesaffelstein, Agoria, Arnaud Rebotini, Miss Kittin, Birdy Nam Nam, C2C, Fakear, Jean-Michael Jarre, Koudlam, Laurent Garnier, Madeon, Mr Oizo, N'TO,... - totoligo
The Contenders
11
Brazil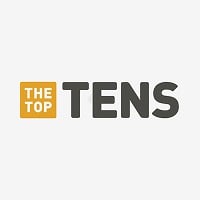 Brazil, officially the Federative Republic of Brazil, is the largest country in both South America and the Latin American region.
A great variety of rock music, but English language is more popular than portuguese, so some translation needed!
Sepultura.'enough said - DejanKalinic
Sepultura
Our rock it's authentic and good, but few bands play in english and it's not too popular right now.

My suggests :
Massacration (it's comic but it's good)
Mamonas assassinas (it's comic but it's good)
Ira
Legião Urbana
Raul seixas
12
Australia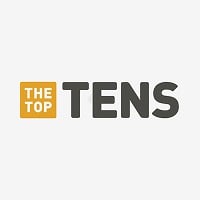 Australia, officially known as the Commonwealth of Australia, is a country comprising the mainland of the Australian continent, the island of Tasmania, and numerous smaller islands. Australia has a very warm climate and is very dry. The country's official language is English.
AC/DC is the best from here
other great bands are: Mortification, Wolfmother, Rose Tattoo, Parkway Drive, I Killed the Prom Queen... - rock2metal
Midnight Oil, INXS, Mi-Sex, Jets, Men At Work. Many great bands down here mate
Why is this 13 are you crazy!
AC/DC IS THE BEST
V 2 Comments
13
Philippines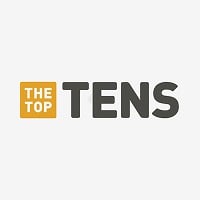 The Philippines was established in March 16, 1521 and named in honor of a Spanish King whose name is King Philip of Spain II. It is located at Asia, specifically at Southeast Asia. The capital is Manila. 89% of the people there currently are native, while 11% of people there are foreigners.
Why the hell is Philippines higher than Aus? And just why is it here in this list?
14
Argentina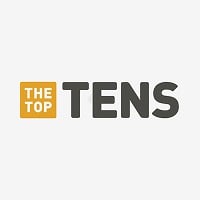 Argentina, officially the Argentine Republic, is a federal republic located in southeastern South America.
Patricio Rey, La Bersuit, Soda Stereo, Rata Blanca, Attaque 77, Pappo's Blues, Calamaro, Spinetta, Charly Garcia, Los Piojos, La Renga, Divididos, Los Tipitos, Los autenticos decadentes, Siu Generis, Las Pelotas, Fito Paez, Almafuerte, Los abuelos de la Nada, No te va a gustar, Los fabulosos Cadillacs, Las Pastillas Del Abuelo, La Mosca, Sumo, Carajo, La vela Puerca, La 25, Kapanga, Hermetica
Rata Blanca, Azeroth, V8, Riff, Beto Vazquez, Hermetica, Horcas, Almafuerte, Imperio, Jeriko, Lorihen, Alakran
Callejeros, La Renga, Rata Blanca, Attaque 77, Soda Stereo, Los Piojos, Los Autenticos Decadentes...
BEST ROCK: 1-LOS CABALLEROS DE LA QUEMA 2-LAS PELOTAS 3-HUMO DEL CAIRO
BEST HARD ROCK: 1-DIVIDIDOS. 2-LA RENGA
BEST POST PUNK: SUMO
BEST POP: SODA STEREO
BEST GRUNGE-ALTERNATIVE: 1-LOS BRUJOS 2-EL OTRO YO 3-PELIGROSOS GORRIONES 4-FUN PEOPLE 5-BOOM BOOM KID 6-MASSACRE
BEST PUNK: 2 MINUTOS
BEST SONGWRITER (FOLK ROCK): 1-ANDRES CALAMRO 2-LEON GIECO
BEST TANGO: POLACO GOYENECHE
BEST MODERN TANGO: DANIEL MELINGO AND OMAR MOLLO
BEST LESSER KNOWN ARTISTS: PALO PANDOLFO-LOS PEREZGARCIA.
BEST MALE: GUSTAVO CERATTI
BEST FEMALE: FABIANA CANTILO, ADRIANA VARELA.
ENJOY IT.
AND BEST SONGS:
1 LA BALSA (LOS GATOS)
2 CRUA CHAN (SUMO)
3 PALOMA (ANDRES CALAMARO)
4 UN PACTO (BERSUIT VERGARABAT)
5 CORAZON Y HUESO (DANIEL MELINGO)
6 SALGAN AL SOL (DIVIDIDOS)
7 MASTICAR (FUN PEOPLE)
8 ESCAFANDRA (PELIGROSOS GORRIONES)
9 KANISHKA (LOS BRUJOS)
10 BALADA DEL DIABLO Y LA MUERTE (LA RENGA)
V 9 Comments
15
Japan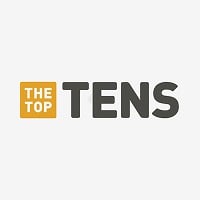 Japan is an island country in East Asia in the Pacific Ocean. It lies off the eastern coast of the Asia Mainland (east of China, Korea, Russia) and stretching from the Sea of Okhotsk in the north to the East China Sea and near Taiwan in the southwest. ...read more.
People always vote for their own country, I am from the US, I think Japan has amazing talent. There best bands include the GazettE, X Japan, Versailles, Dir En Grey, Maximum the Hormone and MANY others. Please, give this country a chance, even though some of the bands are part of the Visual Kei scene which many foreigners don't understand, please look that up before criticizing. It's about the music, not the looks, and Japan has great rock and metal even though Jpop is more famous Jrock.
I might be wrong but I think that Japanese music (rock) is in a higher pitch than most but not too high. which is what I love about it.

The instrument is playing high note but in a metal kind of way and the singer voice is kinda high pitch, but it sounded great.
I love fairies band which is from Japan
Better than USA
V 4 Comments
16
Netherlands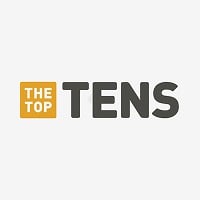 After Forever, Within Temptation
V 1 Comment
17
Poland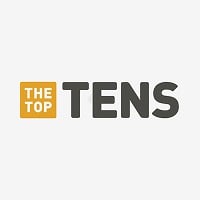 Poland, officially the Republic of Poland, is a country in Central Europe, bordered by Germany to the west; the Czech Republic and Slovakia to the south; Ukraine and Belarus to the east; and the Baltic Sea, Kaliningrad Oblast (a Russian exclave) and Lithuania to the north .
And Riverside!
Behemoth, Vader, KAT, Coma, Bloodthirst, Christ Agony... This is music from Poland!
We like Pooland, but India has more poo but not in the loo.
18
Turkey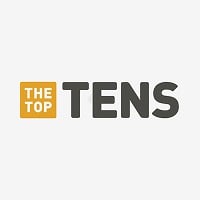 Turkey, officially the Republic of Turkey, is a transcontinental country in Eurasia, mainly in Anatolia in Western Asia, with a smaller portion on the Balkan peninsula in Southeast Europe. Turkey is bordered by eight countries with Greece and Bulgaria to the northwest; Georgia to the northeast; Armenia, ...read more.
Duman and manga are amazing
Mor ve Otesi and Bulutsuzluk Ozlemi are easily two of the best bands ever
You must listen Duman, Teoman and Sebnem Ferah!
I'm from Holland but I think they are OK.
Duman, my favorite band lately. If you like rock n roll with a cultural twist, Duman will not disappoint, it will blow your mind.
Not to mention Mogollar, Cem Karaca, and older 70s artists
V 1 Comment
19
Belgium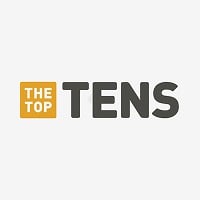 20
Ireland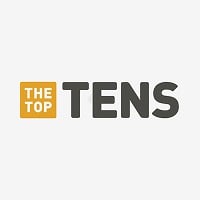 Formed in 1916 after the Easter uprising, Ireland is a small country with a population of roughly 5 million.
At least third place. Amazing musical heritage. The rest of the world should feel lucky that the Irish stepped up to the mark, above and beyond that of such a small nation, as usual.
The script is amazing
U2 is a great band!
Should be 3rd in my opinion. Van Morrison, U2, The Cranberries, The Pogues, Sinead O'Conner, Thin Lizzy.
V 5 Comments
PSearch List
Recommended Lists
Related Lists

Countries With the Best Singers and Bands

Top Ten Countries With the Best Death Metal Bands

Countries With the Best Thrash Metal Bands

Top Ten Countries With the Best Rock Bands
List Stats
1,000 votes
44 listings
7 years, 36 days old

Top Remixes (5)

1. Sweden
2. United Kingdom
3. United States
AngryByrd

1. Denmark
2. United Kingdom
3. United States
dinofs

1. United Kingdom
2. Norway
3. United States
Nord666
View All 5
Posts
Error Reporting
See a factual error in these listings? Report it
here
.