Top Ten Countries In Europe With the Best Food
xXImMyOwnHeroXx
The Contenders: Page 2
21
San Marino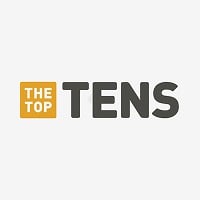 San Marino, officially the Republic of San Marino, also known as the Most Serene Republic of San Marino, is an enclaved microstate surrounded by Italy, situated on the Italian Peninsula on the northeastern side of the Apennine Mountains.
22
Romania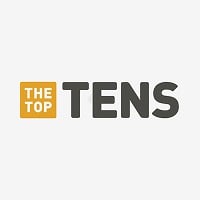 Romania is a sovereign state located in Southeastern Europe It borders the Black Sea, Bulgaria, Ukraine, Hungary, Serbia, and Moldova. It has an area of 238,391 square kilometres and a temperate-continental climate. With over 19 million inhabitants, the country is the seventh-most-populous member state ...read more.
It's great food. Uk has the worst food and it's above Romania, who in the world made this list
ONe of the best cuisine! The people that say romanian food is disgusting are probably mad hungarians or americans eating only burgers (no offense) - IvaAstra
IT's DISCUSTING PLEASE don't TRY
Romanian food is generally tasty and substantial. Romanian people love to enjoy a full table of food and a good wine or a strong tuica(a liquor even stronger than vodka). The meals are based on pork and chicken and surrounding Easter they will eat sheep too. You can trully sense the eastern culture in their food and you will definitely enjoy if invited to dine in a romanian home because of their hospitality and desire to please their guest. For those who are not used to eat a lot,the food might seem heavy at first because of the quantity and the fat contained but you can easily choose a borsch instead or a traditional plate based on salumi and cheese. Easter and Christmas are heavenly asocciated with sarmale,mici(small grilled meat rolls) and cozonac(traditional romanian cake).They enjoy sweets,cakes,pastries and chocolate and will drink beer and wines on every ocassion. All in all I think it's a cuisine that wont disappoint you,it tastes good,will fill you up and will cheer your day ...more - Mernaya
23
Cyprus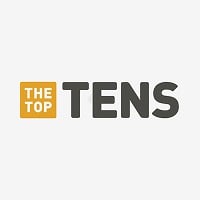 Cyprus, officially the Republic of Cyprus, is an island country in the Eastern Mediterranean Sea, off the coasts of Syria and Turkey.
A cuisine so rich as their culture, it is Greek cuisine with Turkish, French, Italian influence basically... It's just cypriot, unique... I travelled to many countries and I grew up in Czech Rep, I studied in the UK for 3 years, and during the summer of 2011 I visited Cyprus with a Greek friend of mine, the beaches the sun are nice, but I really fell in love with their food and MEZE, You have no Idea!
24
Austria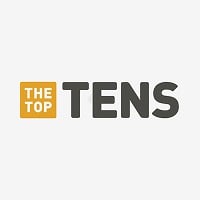 Austria was Celtic (Hallstadt) then as Noricum, part of the Roman Empire, Alaric, who took over Rome, studied at a monastery near Vienna. In the Middle Ages, the Holy Roman Emperors moved to Vienna, then Austria became separate. Medieval documents from Eastern Europe as far as West Ukraine were often ...read more.
V 1 Comment
25
Scotland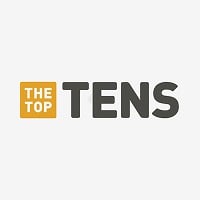 Scotland is a country that is part of the United Kingdom and covers the northern third of the island of Great Britain.
Because people don't know Scottish dishes, but it's quite normal to be in the top 10. If you knew of this cuisine is famous, you'd change idea about.
Delicious food restaurants in edinburgh, Scotland has it all lovely people, countryside and good food, shame about the weather
Haggis is better than any bland Italian food.
Better than the rest of UK.
V 2 Comments
26
Bulgaria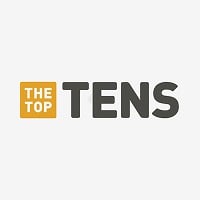 Bulgaria, officially the Republic of Bulgaria, was established in 681 ad. and since then it never changed it's name, which makes it one of the oldest countries in Europe. Located in the Balkan Peninsula between Greece, Turkey, Romania, Serbia, Macedonia and Black Sea. The Capital of Bulgaria is Sofia, ...read more.
The wide diversity from food in Bulgaria is spectacular. Everyone should try!
27
Norway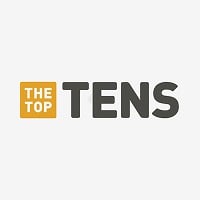 Norway, officially the Kingdom of Norway, is a sovereign and unitary monarchy whose territory comprises the western portion of the Scandinavian Peninsula plus the island Jan Mayen and the archipelago of Svalbard.
V 1 Comment
28
Russia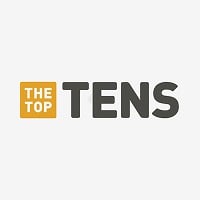 Russia, known as the "Russian Federation", was formed on Dec 25, 1991. It is located mainly in Asia, while a portion of it remains in Europe. The capital and largest city is Moscow, followed by Saint Petersburg in terms of population. The country primarily speaks Russian, a Slavic language. ...read more.
Everybody's choosing Italy because of pizza and spaghetti...Russian cuisine is underrated.
Russia best country best food
29
Ireland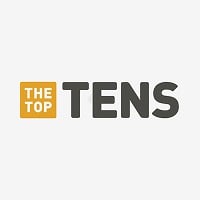 Formed in 1916 after the Easter uprising, Ireland is a small country with a population of roughly 5 million.
Best raw produce in the world
Nice
30
Bosnia and Herzegovina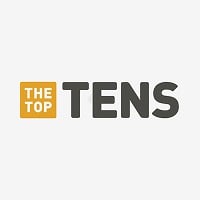 Bosnia and Herzegovina, sometimes called Bosnia-Herzegovina or Bosnia & Herzegovina, abbreviated BiH or B&H, and, in short, often known informally as Bosnia, is a country in Southeastern Europe located on the Balkan Peninsula.
Amazing food. It is so delicious and healthy as well because most of the ingredients are organic. You should all try Bosnian cuisine.
31
Ukraine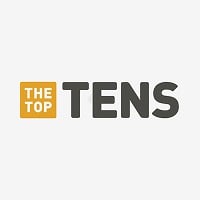 Ukraine is a sovereign country in Eastern Europe, bordered by Russia to the east and northeast, Belarus to the northwest, Poland and Slovakia to the west, Hungary, Romania, and Moldova to the southwest, and the Black Sea and Sea of Azov to the south and southeast, respectively.
Ukraine has some good stuff
very tasty
32
Albania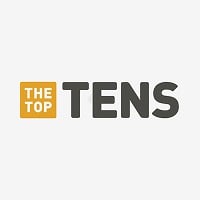 Albania is a southeastern European country that is slightly larger than Maryland and near Montenegro, Kosovo, Republic of Macedonia, and Greece. The capital is a city called Tirana. Some other major cities in Albania are Durrës, Elbasan, Vlorë, and Shkodër. Albania gained its independence in 1912. ...read more.
Albanian traditional food is so delicious. The traditional food remembers also the turkish, greek and Italian food, our neighbours.
Albania has great food everything is fresh there it is amazing it is like Italian and Greek food together it is awesome
The best EVER!
33
Lithuania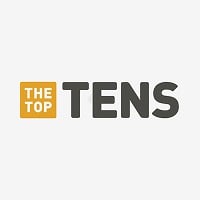 The worst EVER!
34
Macedonia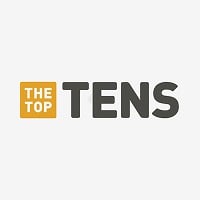 Macedonia borders with Greece to the south, Albania to the West, Bulgaria to the East, Serbia and Kosovo to the North. It has population of over 2 million people which are mixture of pure Macedonians, Albanians and Serbians. Macedonian is the language spoken in the country. Macedonia has beautiful forests, ...read more.
Amazing food
35
Czech Republic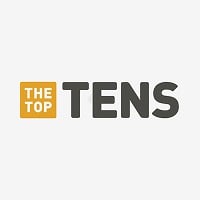 Czechia, officially the Czech Republic, is a nation state in Central Europe bordered by Germany to the west, Austria to the south, Slovakia to the east and Poland to the northeast.
Great food and beer, and wines definitely the best also great small pubs or historic restaurants with beautiful views - pepethefrog
36
Slovenia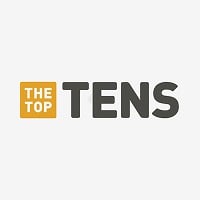 Slovenia, officially the Republic of Slovenia, is a nation state in southern Central Europe, located at the crossroads of main European cultural and trade routes.
V 1 Comment
37
Slovakia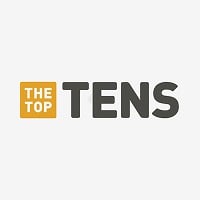 Why isn't this in the top list :(
38
Wales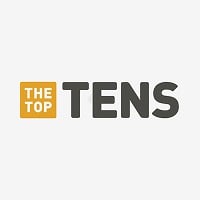 Wales is a country that is part of the United Kingdom. Located on the island of Great Britain, it is bordered by England to the east, the Irish Sea to the north and west, and the Bristol Channel to the south.
I live in wales and the food is proper banger mate.
More good food than people think.
Just come in our wonderful small but beautiful nation.
V 1 Comment
39
Iceland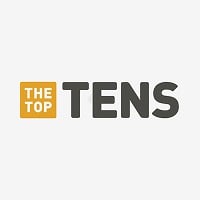 Iceland, also called the Republic of Iceland, is a Nordic island country between the North Atlantic and the Arctic Ocean.
Iceland food makes you puke
Yeah that true
40
Vatican City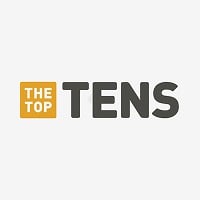 Vatican City, officially Vatican City State or the State of Vatican City, is a walled enclave within the city of Rome.
Lol I don't think they have anything original
Lol no idea what they have
PSearch List
Recommended Lists
Related Lists

Countries with the Best Food

Countries With the Spiciest Food

Most Boring Countries In Europe

Countries With Healthiest Food

Top 10 South East Asian Countries With the Best Food
List Stats
800 votes
42 listings
3 years, 196 days old

Top Remixes (47)

1. England
2. France
3. Belgium

Alizia

1. Scotland
2. Wales
3. Ireland

SunSisi

1. Spain
2. France
3. Portugal

PRiceWAterHOuseCOoperLLc
View All 47
Posts
Error Reporting
See a factual error in these listings? Report it
here
.