Countries With the Friendliest People
matty101
The Contenders: Page 2
21
China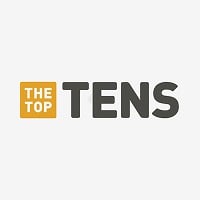 China, officially the People's Republic of China, is a sovereign state in East Asia. It is the world's most populous state, with a population of over 1. 388 billion . It was established in 1949. Its capital is Beijing. The other major cities are Hong Kong and Shanghai. Chinese (Mandarin) is the only ...read more.
Really I went to China and they are some of the rudest inconsiderate people on the planet, although not all are like this I have some friends who don't live in China and they are really nice people but even they say that Chinese people are bad. They spit everywhere they push in line if they bump into you they don't even acknowledge your existence, they talk as if they are shouting and never think about others what a joke!
Some places are extremely nice and some places are extremely rude...
China is not the worst! I'm a proud Chinese!
I'v travelled lots of countries. I really enjoy traveling and spending time in China... Chinese people are very friendly, Chinese foods are super yummy, the natrual views are amazing...
V 1 Comment
22
United Kingdom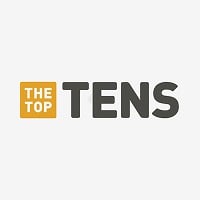 The United Kingdom (UK) is a sovereign state which consists of the political and economic union of England, Wales, Scotland and Northern Ireland. It was a member of the European Union (EU) from 1973 to 2016. ...read more.
I can tell you now that as a Brit, we are generally friendly. - PositronWildhawk
UK definitely in top 10.
23
Cyprus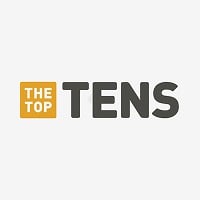 Cyprus, officially the Republic of Cyprus, is an island country in the Eastern Mediterranean Sea, off the coasts of Syria and Turkey.
24
France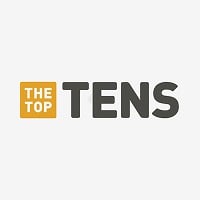 France, officially the French Republic, is a sovereign state comprising territory in western Europe and several overseas regions and territories. The European part of France, called metropolitan France, extends from the Mediterranean Sea to the English Channel and the North Sea, and from the Rhine to ...read more.
We like French with or without foreign origins. Despite what you made read here or there, young people speak English well but also other European languages or even Russian, Japanese, Chinese, Arab.. especially in shops of large and medium cities. What I like with French, they have a lot of parties everywhere celebrating any anniversary or else, singing, dancing and inviting you to join... I did not find that in some other countries around.
I like French people, I visited about 8 different regions and they are all different (like their architecture), they are more or less open at the first contact, but some minutes after the icebreaker, they are friendly and warm. Easily they offer you a glass of wine or cup of coffee, don't refuse it.
I was in Paris last November and apart from one person at a Metro Station ticket office, everyone was very friendly, polite and helpful - I think it may have something to do with being polite as a tourist to begin with? France and French are too much stereotyped- And I'm British.
France I swear France is the country where you find the friendliest people, but they are shy, once you break the ice, their heart is open to you. It's the first country for donations in the world.
V 3 Comments
25
South Korea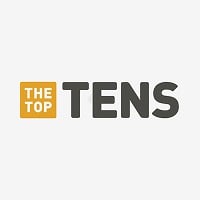 South Korea, officially the Republic of Korea, is a sovereign state in East Asia, constituting the southern part of the Korean Peninsula.
26
Portugal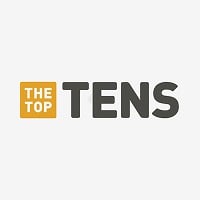 Portugal, officially the Portuguese Republic, is a country on the Iberian Peninsula, in Southwestern Europe.
V 1 Comment
27
England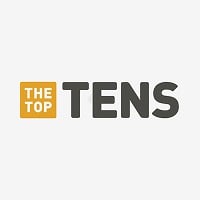 28
Nepal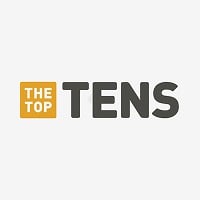 Nepal, officially the Federal Democratic Republic of Nepal, is a sovereign state located in South Asia.
Very nice people. Unless you are lost in a street in Kathmandu, you will love the people here. Nepalis are rebellious, short-tempered, and proud people, you can't deny it. But nonetheless, they are nice and friendly
Nepal must be higher. They're friendly and nice toward others. - Animefan12
Nepal provide best hospitality in the world.They are so kind and warm..
Nepal is the best... People are friendly and helpfull
V 1 Comment
29
Finland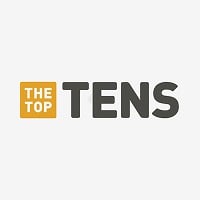 Finnish people are friendly and helpful, but they are very shy and quiet.
30
Ireland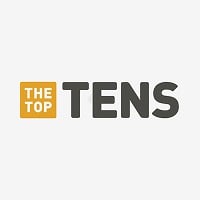 Formed in 1916 after the Easter uprising, Ireland is a small country with a population of roughly 5 million.
I've visited most countries in Europe and the Irish were the friendliest and most generous people by far. They're very genuine, I guess I'm partial to them because my grandmother was from there and was the kindest person I've ever known.
Even if their flag is like Italian one, Irish are friendly people, not like the arrogant Italians, who we didn't expect to find, but the reality is far from movies.
Why is Ireland not in the Top 10? Those are the friendliest, the nicest and the most polite people.
What we are the friendliest country in Europe.
V 2 Comments
31
Serbia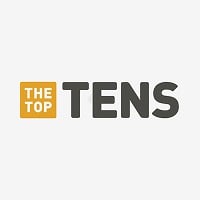 Serbia, officially the Republic of Serbia, is a sovereign state situated at the crossroads between Central and Southeast Europe, covering the southern part of the Pannonian Plain and the central Balkans.
Frendly, nice to everyone, always wants to help tourist.
32
Taiwan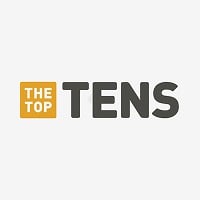 Republic of China was established in 1912. After the Chinese Civil War (1949), the Chinese government relocated to Taiwan. Its capital was originally Nanjing but now it's Taipei. Mandarin is the most spoken language.
33
Thailand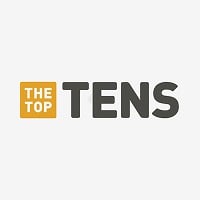 Thailand, officially the Kingdom of Thailand, formerly known as Siam, is a country at the centre of the Indochinese peninsula in Mainland Southeast Asia.
My Thai friends, please do vote for this as the friendliest country in Southeast Asia!
I surprised that why Thailand not on the 1-10 tops places. 😱 Maybe just no Thais vote, because they dunno about this voting. Anyway, I'm sure that THAILAND is the BEST of the BEST that have friendliest people living in! ☺️
34
Indonesia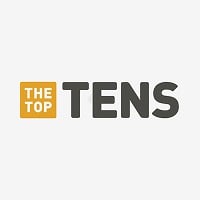 Indonesia, officially the Republic of Indonesia, is a country in Southeast Asia. Ruled by the Dutch for over 300 years, the country gained independence in 1945. Jakarta is the capital city, located in the island of Java. Major languages include Bahasa Indonesia (Indonesian), Sundanese and Minangkabau. ...read more.
I Think Indonesia is the friendliest Country In The World,
Ask Austalians about Bali
35
Bangladesh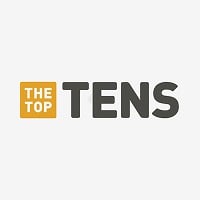 Bangladesh, on the northern coast of the Bay of Bengal, is surrounded by India, with a small common border with Myanmar in the southeast. The country is low-lying riverine land traversed by the many branches and tributaries of the Ganges and Brahmaputra rivers.
People here treats foreigners like their own siblings. - Rifat
36
Georgia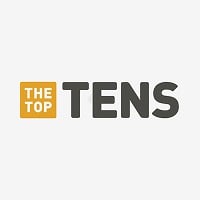 Georgia is a country in the Caucasus region. Located at the crossroads between Eastern Europe and Western Asia it is bounded to the west by the Black Sea, to the north by Russian Federation, to the south by Turkey and Armenia, and to the southeast by Azerbaijan. The country's capital and a largest city ...read more.
Most friendly people I have ever met! Definitely should be higher up on the list
The people in Georgia are screaming demons NO WAY
I met horrible people there.
37
Sri Lanka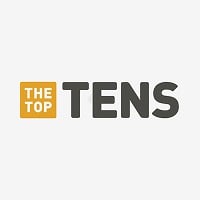 Sri Lanka, officially the Democratic Socialist Republic of Sri Lanka and known from the beginning of British colonial rule until 1972 as Ceylon, is an island country in South Asia near south-east India.
ПŒŸπŸŒŸπŸŒŸSri Lanka is a very friendly country with the most friendliest people. Sri Lankan people treat foreigner like their own siblings.🌟🌟🌟
38
Brazil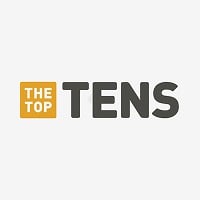 Brazil, officially the Federative Republic of Brazil, is the largest country in both South America and the Latin American region.
I think people here is way too friendly. We talk with strangers everywhere:at the bus stop, metro, on the bus. We talk all the time. kind of annoying sometimes.
39
Russia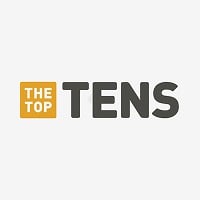 Russia, known as the "Russian Federation", was formed on Dec 25, 1991. It is located mainly in Asia, while a portion of it remains in Europe. The capital and largest city is Moscow, followed by Saint Petersburg in terms of population. The country primarily speaks Russian, a Slavic language. ...read more.
40
Iran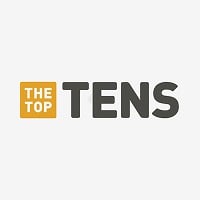 Iran, also known as Persia, officially the Islamic Republic of Iran, is a sovereign state in Western Asia.
Regardless of the government, Iran has a nice and friendly people.
PSearch List
Recommended Lists
Related Lists

Countries With the Most Beautiful People

Top 10 Countries With the Most Intelligent People

Top Ten Countries With the Most Talented People

Countries With the Rudest People
List StatsUpdated 23 Aug 2017
500 votes
66 listings
3 years, 357 days old

Top Remixes (5)

1. Belgium
2. United States
3. France
Alizia

1. Canada
2. India
3. Australia
Rpemk

1. Bangladesh
2. Russia
3. Sri Lanka
Ark-M
View All 5
Posts
Error Reporting
See a factual error in these listings? Report it
here
.