Countries With the Hottest Citizens (Male or Female)
The Top Ten
1
Norway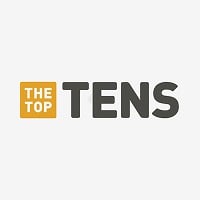 Norway, officially the Kingdom of Norway, is a sovereign and unitary monarchy whose territory comprises the western portion of the Scandinavian Peninsula plus the island Jan Mayen and the archipelago of Svalbard.
2
Germany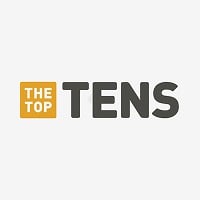 Germany was formally united in 1871 under the initiative of Bismarck with King Wilhelm of Prussia as emperor. The previous 'Holy Roman Empire', basically a continuation of the empire of Charlemagne/Karl der Grosse was dissolved in 1806. ...read more.
I believe that the Germans are the nicest, friendliest and most generous people in the world. They have fed Israel forever!
I'm German and English and sexy
Check out Tokio Hotel. THAT'S some hot Germans!
3
Sweden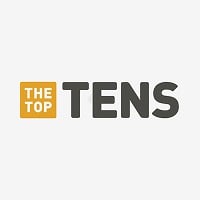 Sweden, officially the Kingdom of Sweden, is a Scandinavian country in Northern Europe. ...read more.
I think they have the greatest hair in the whole world! :):) ( for example Viktor Fischer. )
Swedish girls are hotter than German girls
Regardless the genders, they are gorgeous
4
USA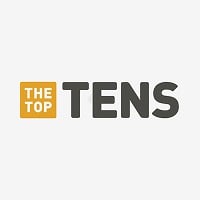 The United States of America, or the U.S.A. for short, is a federal republic composed of 50 states, 48 of them are contiguous states. There are two other states, Alaska and Hawaii, which are north and south of the contiguous states, respectively. The United States declared its independence from the ...read more.
If you count top 100 may be 90 are from one and only from US
USA because it is THE melting pot, all types of women and men here.
Obese and arrogant. Shouldn't be on this list at all.
We have people from all different countries
5
Italy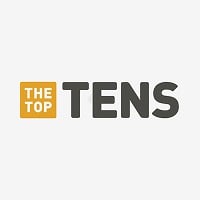 Italy, in italian Repubblica Italiana, is a unitary parliamentary republic in Europe. ...read more.
6
Canada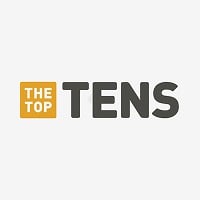 Canada is a country in North America that is next to the United States, and it's the 2nd largest country in the world by area (size is 9.985 million km²). This country has 10 provinces, and 3 territories. Canada became a dominion on July 1, 1867. Its 10 provinces are: Ontario, British Columbia, Quebec, ...read more.
I like a Canadian girl if that helps
We are the hottest people on the planet! We should be #1 not Germany who has fat women
7
Russia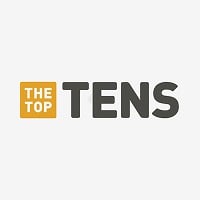 Russia, known as the "Russian Federation", was formed on Dec 25, 1991. It is located mainly in Asia, while a portion of it remains in Europe. The capital and largest city is Moscow, followed by Saint Petersburg in terms of population. The country primarily speaks Russian, a Slavic language. ...read more.
Why is India #2? The average citizen there looks disgustingly ugly. The average citizen in Russia looks like a model.
8
England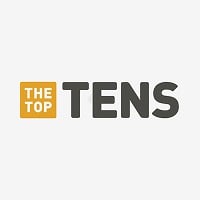 England, previously the Kingdom of England, is a constituent country of the United Kingdom along with Scotland, Wales and Northern Ireland. ...read more.
Most countries hate us, but we are quite attractive
America is fat and we're not as fat
9
Australia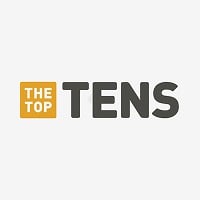 Australia, officially known as the Commonwealth of Australia, is a country comprising the mainland of the Australian continent, the island of Tasmania, and numerous smaller islands. Australia has a very warm climate and is very dry. The country's official language is English.
10
Denmark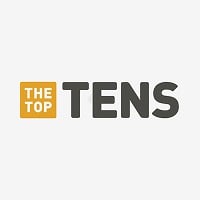 Denmark is a Scandinavian country in Europe. The southernmost of the Nordic countries, it is south-west of Sweden and south of Norway, and bordered to the south by Germany.
The Contenders
11
Japan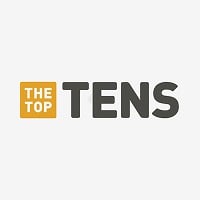 Japan is an island country in East Asia in the Pacific Ocean. It lies off the eastern coast of the Asia Mainland (east of China, Korea, Russia) and stretching from the Sea of Okhotsk in the north to the East China Sea and near Taiwan in the southwest. ...read more.
You'll notice why I voted to Japan if you go visit Tokyo!
Ever heard of Visual Kei bands like the GazettE? There is something for you girls. Ever heard of Jpop stars like Ayumi Hamasaki? There is something for the dudes.
They have wickid slyle, harajuku girls are so cool!
Japan has the most hottest men in the world... Than other countries like korea.. All I know koreans are plastics.. So never believe, like them, and talk to them, korean sucks... I love japan more than any country... They have gentleman men
12
Brazil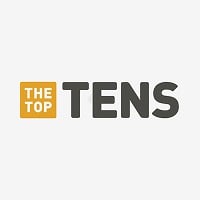 Brazil, officially the Federative Republic of Brazil, is the largest country in both South America and the Latin American region.
13
Iceland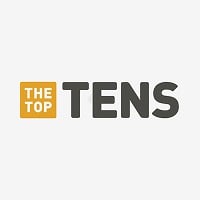 Iceland, also called the Republic of Iceland, is a Nordic island country between the North Atlantic and the Arctic Ocean.
Waaaht? No Finland here?! Gonna vote Iceland anyways. -.
14
India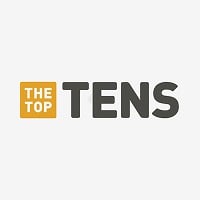 India, officially the Republic of India, is a country in South Asia. It is the seventh-largest country by area, the second-most populous country (with over 1.2 billion people), and the most populous democracy in the world. Its capital is New Delhi. Some other major cities are Mumbai, Chennai, and Ahemdabad. ...read more.
Reason why we are second, we have second largest population. hee hee ha,
Ik I'm hot ok
Indians are so HOOT
you gotta Google em
15
China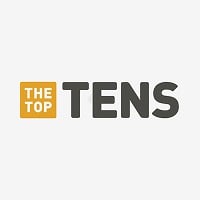 China, officially the People's Republic of China, is a sovereign state in East Asia. It is the world's most populous state, with a population of over 1.388 billion. It was established in 1949 by Chairman Mao, the president of the communist party. Its capital is Beijing. The major cities are Shanghai, ...read more.
16
Ukraine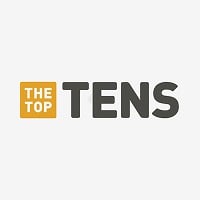 Ukraine is a sovereign country in Eastern Europe, bordered by Russia to the east and northeast, Belarus to the northwest, Poland and Slovakia to the west, Hungary, Romania, and Moldova to the southwest, and the Black Sea and Sea of Azov to the south and southeast, respectively.
17
Iran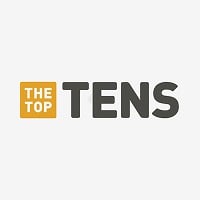 Iran, also known as Persia, officially the Islamic Republic of Iran, is a sovereign state in Western Asia. The capital city is Teheran and the major city is also Tehran. The country's official language is Persian. ...read more.
Laugh out loud. Yeah right. How do you know the women are hot when you can only see their eyes?
Laugh out loud! Yeah those women look great, laugh out loud. You can only see their eyes.
This is what YOU see on your media, actually it's what our media likes to show us but it's not what you think AT ALL!
That's some Arab countries who you can just see their eyes NOT Iranians.
Please do some research before you comment!
18
Iraq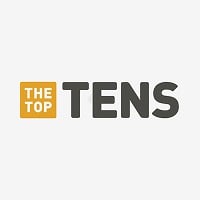 Iraq, officially the Republic of Iraq, is a country in Western Asia. ...read more.
19
Poland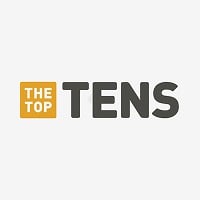 Poland, officially the Republic of Poland, is a country in Central Europe, bordered by Germany to the west; the Czech Republic and Slovakia to the south; Ukraine and Belarus to the east; and the Baltic Sea, Kaliningrad Oblast (a Russian exclave) and Lithuania to the north. With a population of approximately ...read more.
20
Philippines
I'm Filipino so I am biased. But there are a number of good looking citizens in my country since we have mixed heritage. The pure blood are also beautiful so there are some variety of beauty in our country.
Mixed blood, there's latin there's also not, but they are both hot, not so white not so black
Warning: Only the ladies slay for natural & original beauty as the hottest citizens out here!
Foreign people marrying Filipino. Wanna know why? Because we are hot and beautiful.
21
Finland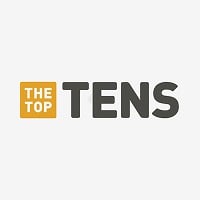 Finland, officially the Republic of Finland, is a sovereign state in Europe. It has a capital of Helsinki and got independence from the Soviet Union after WWI.
22
Moldova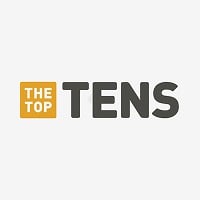 Moldova, officially the Republic of Moldova, is a landlocked country in Eastern Europe, bordered by Romania to the west and Ukraine to the north, east, and south.
23
Switzerland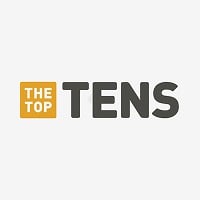 Switzerland, officially the Swiss Confederation, is a federal republic in Europe. It consists of 26 cantons, and the city of Bern is the seat of the federal authorities. ...read more.
24
Bangladesh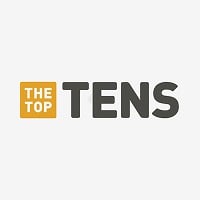 Bangladesh, on the northern coast of the Bay of Bengal, is surrounded by India, with a small common border with Myanmar in the southeast. The country is low-lying riverine land traversed by the many branches and tributaries of the Ganges and Brahmaputra rivers.
Our teen girls are one the hottest in the world.No one knows that.
25
France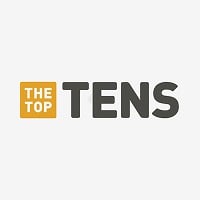 France, officially the French Republic, is a sovereign state comprising territory in western Europe and several overseas regions and territories. The European part of France, called metropolitan France, extends from the Mediterranean Sea to the English Channel and the North Sea, and from the Rhine to ...read more.
They are so diversified all hair colors, all skin colors. I like that.
26
United Kingdom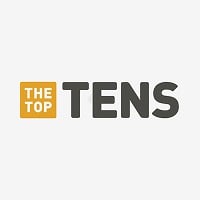 The United Kingdom of Great Britain and Northern Ireland, commonly shortened to United Kingdom, UK or Britain is a Sovereign State located of the Northwestern coast of Europe. It is a Parliamentary Constitutional Monarchy currently lead by Monarch Queen Elizabeth II and its current prime minister is ...read more.
27
Bulgaria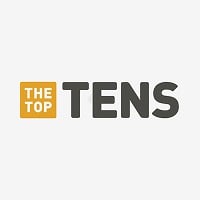 Bulgaria, officially the Republic of Bulgaria, was established in 681 ad. and since then it never changed it's name, which makes it one of the oldest countries in Europe. Located in the Balkan Peninsula between Greece, Turkey, Romania, Serbia, Macedonia and Black Sea. The Capital of Bulgaria is Sofia, ...read more.
28
Hungary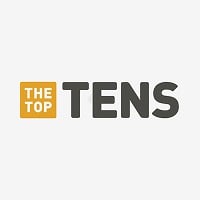 Hungary is a sovereign state in Europe. It is situated in the Carpathian Basin and is bordered by Slovakia to the north, Romania to the east, Serbia to the south, Croatia to the southwest, Slovenia to the west, Austria to the northwest, and Ukraine to the northeast.
Much better than E.G. ukraine!
29
Mexico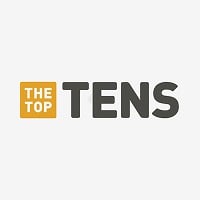 Mexico, officially the United Mexican States, is a federal republic located in North America. The country is located between the U.S. and Central America, and is known for its Pacific and Gulf of Mexico beaches and its diverse landscape of mountains, deserts, and jungles.
Ugliest, fattest and shortest people I have seen.
Just look at Jessica Alba, and Mario Lopez.
30
Portugal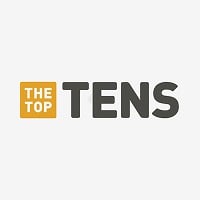 Portugal (est.1152), officially the Portuguese Republic, is a country located mostly on the Iberian Peninsula in southwestern Europe. It is the westernmost country of mainland Europe, bordered to the west and south by the Atlantic Ocean and to the north and east by Spain. Its territory also includes ...read more.
31
Vietnam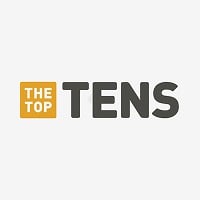 Vietnam, officially the Socialist Republic of Vietnam, is the easternmost country on the Indochina Peninsula in Southeast Asia.
The hottest men from Southeast Asia are all coming from this ever noble, victorious and high-soaring country...VIETNAM!

Nguyen Hoang Son, Nguyen Tien Truyen, Ong Cao Thang, Noo Phuoc Thinh, Ly Qui Khanh, Samuel Hoang, Son Tung M-TP, Truong Bui Hoai Nam, Hoang Gia Anh Vu, Hoang Xuan Vinh, BB Tran, Tiko Tien Cong, Nguyen Hoang Quan (Be Ben) & Ta Quang Hung are always bring out the best in them!
The men from Vietnam's Next Top Model are all stunning inside & out & they have the most number of handsome looking men across Asia in any counterparts of Top Model Franchise. I'll give you most examples on these:

VNTM C4: Vu Tuan Viet, Le Van Kien, Duong Mac Anh Quan, Tran Quang Dai, Nguyen Tran Trung, Tran Manh Kien, Ta Thuc Binh & Nguyen Minh Tong.

VNTM C5: Ta Quang Hung, Pham Duy Anh, Dang Van Hoi, Pham Tan Khang, Le Dang Khanh, Pham Cong Toan, Le Duc Anh, Ho Van Nam & Nguyen Van Thang.

VNTM C6: Vo Thanh An, K'Broi, Dinh Duc Thanh, Hoang Anh Tu, Hoang Gia Anh Vu, Tran Hai Dang & Nguyen Thanh Quoc.

VNTM C7: Phạm Gia Long, Trương Hoài Nam, Trịnh Việt Thành, Nguyễn Duy Dương, Nguyễn Ngọc Khoa, Nguyễn Duy Minh, Nguyễn Huy Quang, Hoàng Minh Tùng, Nguyễn Minh Phong & Bùi Huy Dương.

All in all, 34 men are joined in Vietnam's Next Top Model in all 4 Guys-and-Girls edition cycles starting from cycle 4 ...more - VNTMFans
32
Croatia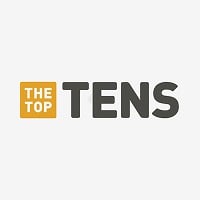 Croatia, officially the Republic of Croatia (independence since 1991), is a sovereign state at the crossroads of Central Europe, Southeast Europe, and the Mediterranean. Its capital city is Zagreb. It is a member of the European Union. During the Cold War it was part of Yugoslavia. It is a cultural ...read more.
33
Israel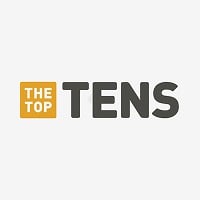 The State of Israel is a country in the Middle East and the only country with a Jewish majority in the world but arab, african and east asian communities still can be found. ...read more.
34
Turkey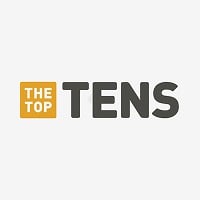 Turkey, officially the Republic of Turkey, is a transcontinental country in Eurasia, mainly in Anatolia in Western Asia, with a smaller portion on the Balkan peninsula in Southeast Europe. Turkey is bordered by eight countries with Greece and Bulgaria to the northwest; Georgia to the northeast; Armenia, ...read more.
35
Slovenia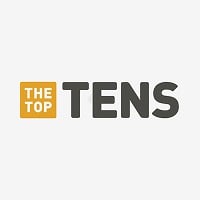 Slovenia, officially the Republic of Slovenia, is a nation state in southern Central Europe, located at the crossroads of main European cultural and trade routes.
36
Greece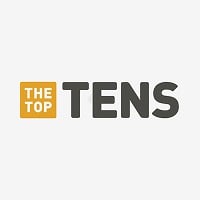 Greece, officially the Hellenic Republic, also known since ancient times as Hellas is a country located in southeastern Europe.
37
Spain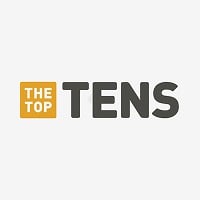 Spain, officially the Kingdom of Spain, is a sovereign state largely located on the Iberian Peninsula in southwestern Europe, with archipelagos in the Atlantic Ocean and Mediterranean Sea, and several small territories on and near the north African coast.
38
Netherlands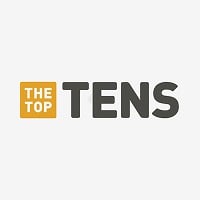 39
Czech Republic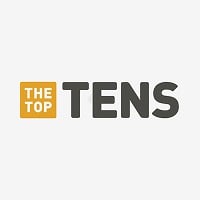 Czechia, officially the Czech Republic, is a nation state in Central Europe bordered by Germany to the west, Austria to the south, Slovakia to the east and Poland to the northeast.
40
Serbia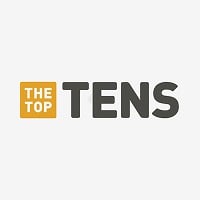 Serbia, officially the Republic of Serbia, is a sovereign state situated at the crossroads between Central and Southeast Europe, covering the southern part of the Pannonian Plain and the central Balkans.
41
Slovakia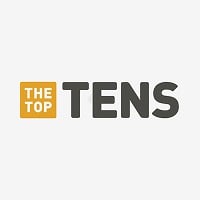 42
Albania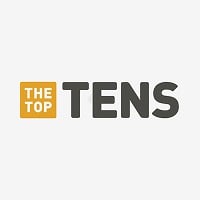 Albania is a southeastern European country that is slightly larger than Maryland and near Montenegro, Kosovo, Republic of Macedonia, and Greece. The capital is a city called Tirana. Some other major cities in Albania are Durrës, Elbasan, Vlorë, and Shkodër. Albania gained its independence in 1912. ...read more.
43
Austria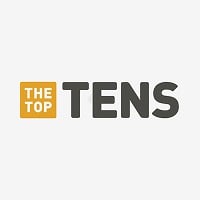 Austria was Celtic (Hallstadt) then as Noricum, part of the Roman Empire, Alaric, who took over Rome, studied at a monastery near Vienna. In the Middle Ages, the Holy Roman Emperors moved to Vienna, then Austria became separate. Medieval documents from Eastern Europe as far as West Ukraine were often ...read more.
44
Estonia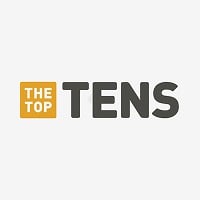 45
Lithuania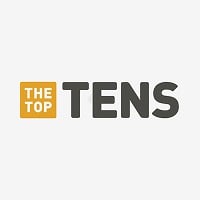 46
Latvia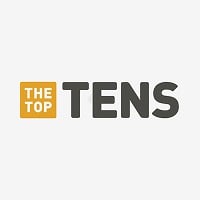 Latvia, officially the Republic of Latvia, is a country in the Baltic region of Northern Europe, one of the three Baltic states.
47
Belgium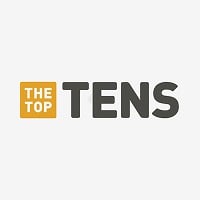 Belgium, officially the Kingdom of Belgium, is a country in Western Europe bordered by France, the Netherlands, Germany and Luxembourg. A small and densely populated country, it covers an area of 30,528 square kilometers (11,787 square miles) and has a population of more than 11 million.
48
Belarus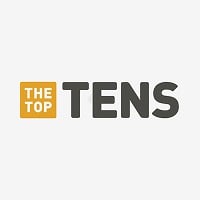 Belarus, officially the Republic of Belarus, formerly known by its Russian name Byelorussia or Belorussia, is a landlocked country in Eastern Europe bordered by Russia to the northeast, Ukraine to the south, Poland to the west, and Lithuania and Latvia to the northwest. Its capital and most populous ...read more.
49
Bosnia and Herzegovina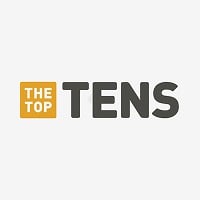 Bosnia and Herzegovina, sometimes called Bosnia-Herzegovina or Bosnia & Herzegovina, abbreviated BiH or B&H, and, in short, often known informally as Bosnia, is a country in Southeastern Europe located on the Balkan Peninsula.
50
Malta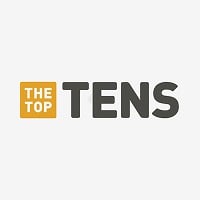 Malta, officially known as the Republic of Malta, is a Southern European island country consisting of an archipelago in the Mediterranean Sea.
PSearch List