Top 10 Best Countries to Live in If There Were a Zombie Apocalypse
The top ten best countries you'd want to be in if there were zombies after your flesh.

The Top Ten

1 Canada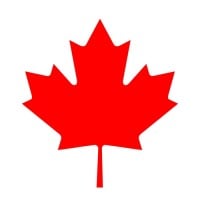 Canada is a country in North America that is next to the United States, and it's the 2nd largest country in the world by area (size is 9.985 million km²). This country has 10 provinces, and 3 territories. Canada became a dominion on July 1, 1867. Its 10 provinces are: Ontario, British Columbia, Quebec, ...read more.
Just about every zombie novel says that they really slow down or stop in the cold. Best to be someplace where it is below freezing at least half the year, and never really gets above 50 degrees Farenheit.
It's the best place - with or without apocalypse. Well, I am biased but this still might be true.
We'll protect you
Definitely here cause does not have the greatest population and lots of space to hide
2
Greenland

Greenland is an autonomous country within the Danish Realm, located between the Arctic and Atlantic Oceans, east of the Canadian Arctic Archipelago.
I wuold definitely go there since there is not that a lot of people there and zombies? it will simply die of freezing to death
So isolated and cold, no zombies could get to you. Oh and the guy who said Greenland touches antarctica is on the wrong side of the planet. It touches the arctic.
Greenland doesn't touch any places in the world except for Antarctica.
3
Iceland

Iceland, also called the Republic of Iceland, is a Nordic island country between the North Atlantic and the Arctic Ocean.
4
Finland

Finland, officially the Republic of Finland, is a sovereign state in Europe. It has a capital of Helsinki and got independence from the Soviet Union after WWI.
To Finland it is, Patrick Star!
5
Norway

Norway, officially the Kingdom of Norway, is a sovereign and unitary monarchy in Northern Europe whose territory comprises the western portion of the Scandinavian Peninsula plus the island Jan Mayen and the archipelago of Svalbard. ...read more.
Norway's modern and developed systems make it a safe country from any zombie apocalypse.
6
Russia

Russia, known as the "Russian Federation", was formed on Dec 25, 1991. It is located mainly in Asia. The capital and largest city is Moscow, followed by Saint Petersburg in terms of population. The country primarily speaks Russian, a Slavic language.
7
Sweden

Sweden, officially the Kingdom of Sweden, is a Scandinavian country in Northern Europe. ...read more.
8
Mongolia

Mongolia is a landlocked unitary sovereign state in East Asia. Its area is roughly equivalent with the historical territory of Outer Mongolia, and that term is sometimes used to refer to the current state.
9
New Zealand

New Zealand is an island country in the southwestern Pacific Ocean. ...read more.
New Zealand is a safe country, It's surrounded by only ocean. and its very unlikely for a zombie apocalypse to happen
10
Australia

Australia, officially known as the Commonwealth of Australia, is a country comprising the mainland of the Australian continent, the island of Tasmania, and numerous smaller islands. Australia has a very warm climate and is very dry. The country's official language is English.
We're surrounded by thousands of miles of ocean from the nearest continental nation, we can feed ourselves due to our huge farming industry, there's really low population density, and the zombies' decaying skin would rot away in the heat of an Aussie summer. Furthermore, due to our rich economy and large supply of natural resources, we could be the safe zone where surviving armies from around the world could amass and plan out how to liberate the human race, country by country.

P.S: we've got Magpies. You don't know the true meaning of 'terrifying' until you've seen an angry Magpie...
Not very dense, an island country, plus it's a wealthy country, so the government would be able to a lot to help.
Australia is a Large Island and has very low population density.
We have got magpies, they would kill them! Go Collingwood!
The Contenders
11
Mauritania

Mauritania, officially the Islamic Republic of Mauritania, is a country in the Maghreb region of western North Africa.
12
United States

The United States of America, or the U.S.A. for short, is a federal republic composed of 50 states, 48 of them are contiguous states. There are two other states, Alaska and Hawaii, which are north and south of the contiguous states, respectively. The United States declared its independence from the ...read more.
Number 10? That's funny given the U.S. is the only country on this list where you'd have the means to defend yourself.
I think it is pretty protected since there is many military bases around the area.
We would gun them down before 100,000 americans die.
The zombies would probably get gunned down like in those shoots shoots bang bang games
13
United Kingdom

The United Kingdom of Great Britain and Northern Ireland, commonly shortened to United Kingdom, UK or Britain is a Sovereign State located of the Northwestern coast of Europe. It is a Parliamentary Constitutional Monarchy currently lead by Monarch Queen Elizabeth II and its current prime minister is ...read more.
The UK has castles (and I don't mean those window-filled palaces, they're essentially death traps) and is separated from Europe by the English Channel, and the inevitable onset of winter, brutal as it may be, can be turned into an advantage (depending on the apocalypse, of course)
14
Germany

Germany was formally united in 1871 under the initiative of Bismarck with King Wilhelm of Prussia as emperor. The previous 'Holy Roman Empire', basically a continuation of the empire of Charlemagne/Karl der Grosse was dissolved in 1806. ...read more.
15
Vatican City

Vatican City, officially Vatican City State or the State of Vatican City, is a walled enclave within the city of Rome. It is the smallest nation on Earth, and is the headquarters of the Roman Catholic Church.
16
China

China, officially the People's Republic of China, is a sovereign state in East Asia. It is the world's most populous state, with a population of over 1.388 billion. It was established in 1949 by Chairman Mao, the president of the communist party. Its capital is Beijing. The major cities are Shanghai, ...read more.
Hell naw! Lots of viruses come from China.
17
Japan

Japan is an island country in East Asia in the Pacific Ocean. It lies off the eastern coast of the Asia Mainland (east of China, Korea, Russia) and stretching from the Sea of Okhotsk in the north to the East China Sea and near Taiwan in the southwest. ...read more.
If the apocalypse starts in Japan, it might be problematic, but if it starts everyone else Japan is safe.
Earthquakes would do the trick.
18
Israel

The State of Israel is a country in the Middle East and the only country with a Jewish majority in the world. Israel is a small country bordering Lebanon, Syria, Jordan, and Egypt and its official languages are Hebrew and Arabic.
Probably the best prepared for this, their line of thinking is "If nine people come to the same conclusion, it is the duty of the tenth to disagree, no matter how unlikely it seems", and has been since they were nearly driven into the Mediterranean on their holiest of holidays
19
Fiji

Fiji, officially the Republic of Fiji, is an island country in Melanesia in the South Pacific Ocean about 1,100 nautical miles northeast of New Zealand's North Island.
20
Serbia

Serbia, officially the Republic of Serbia, is a sovereign state situated at the crossroads between Central and Southeast Europe, covering the southern part of the Pannonian Plain and the central Balkans.
21
Italy

Italy, in italian Repubblica Italiana, is a unitary parliamentary republic in Europe. ...read more.
I get to have pizza in this abomination!
22
France

France, officially the French Republic, is a sovereign state comprising territory in western Europe and several overseas regions and territories. The European part of France, called metropolitan France, extends from the Mediterranean Sea to the English Channel and the North Sea, and from the Rhine to ...read more.
They have a ton of islands in the Pacific Ocean. Tahiti is perfect because it has a high vantage point, and it is isolated.
23
Austria

Austria was Celtic (Hallstadt) then as Noricum, part of the Roman Empire, Alaric, who took over Rome, studied at a monastery near Vienna. In the Middle Ages, the Holy Roman Emperors moved to Vienna, then Austria became separate. Medieval documents from Eastern Europe as far as West Ukraine were often ...read more.
24
Greece

Greece, officially the Hellenic Republic, also known since ancient times as Hellas is a country located in southeastern Europe.
Greece has 6,000 islands which only 227 are inhabited. And it has Crete which is like an island Texas with lots of Guns.
So many islands to stop at.
25
Micronesia
Zombies burn in hotter temperatures.
It is a small island, no you will not need too many rotten spider eyes and golden apples to cure any.
Sustainable agriculture.
Definitely want to pick a small island. Then u only have to kill a limited number of them. No real chance to survive bigger countries. They will find you en masse and destroy you
PSearch List