Top 10 Countries With the Best Desserts
The Top Ten
1
France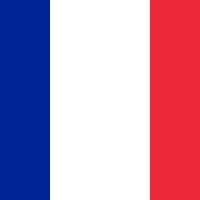 France, officially the French Republic, is a sovereign state comprising territory in western Europe and several overseas regions and territories. The European part of France, called metropolitan France, extends from the Mediterranean Sea to the English Channel and the North Sea, and from the Rhine to ...read more.
Macarons are their cupcakes: Aren't they lovely? Macarons are a meringue-and almond-based confection made in all kinds of flavors and beautiful colors. The most common flavors are pistachio, coffee, chocolate and vanilla, but they get very creative. Think, passionfruit, lychee rose and tahini sesame.
2
Italy

Italy, in italian Repubblica Italiana, is a unitary parliamentary republic in Europe. ...read more.
I think Italy has the best desserts because of its flavours and variety
I know someone who got diabetes after a trip to Italy!
Mmm, gelato
Tiramisu RULES!
3
Belgium

Belgium, officially the Kingdom of Belgium, is a country in Western Europe bordered by France, the Netherlands, Germany and Luxembourg. A small and densely populated country, it covers an area of 30,528 square kilometers (11,787 square miles) and has a population of more than 11 million.
Among the best, the country of the famous waffle, should be before than Italy, don't think that their fat pizza could be considered as dessert, yep fast food yes.
the #1
4
Germany

Germany was formally united in 1871 under the initiative of Bismarck with King Wilhelm of Prussia as emperor. The previous 'Holy Roman Empire', basically a continuation of the empire of Charlemagne/Karl der Grosse was dissolved in 1806. ...read more.
The best sweets in the world!
5
United States

The United States of America, or the U.S.A. for short, is a federal republic composed of 50 states, 48 of them are contiguous states. There are two other states, Alaska and Hawaii, which are north and south of the contiguous states, respectively. The United States declared its independence from the ...read more.
6
Switzerland

Switzerland, officially the Swiss Confederation, is a federal republic in Europe. It consists of 26 cantons, and the city of Bern is the seat of the federal authorities. ...read more.
Schokolade
Chocolat
Cioccolato
Tschugalata
Toblerone
Nestlé
7
Austria

Austria was Celtic (Hallstadt) then as Noricum, part of the Roman Empire, Alaric, who took over Rome, studied at a monastery near Vienna. In the Middle Ages, the Holy Roman Emperors moved to Vienna, then Austria became separate. Medieval documents from Eastern Europe as far as West Ukraine were often ...read more.
Austria invented pastries.
8
Greece

Greece, officially the Hellenic Republic, also known since ancient times as Hellas is a country located in southeastern Europe.
9
Canada

Canada is a country in North America that is next to the United States, and it's the 2nd largest country in the world by area (size is 9.985 million km²). This country has 10 provinces, and 3 territories. Canada became a dominion on July 1, 1867. Its 10 provinces are: Ontario, British Columbia, Quebec, ...read more.
How Canada was not here?
Canada Is A Good Country
10
India

India, officially the Republic of India, is a country in South Asia. It is the seventh-largest country by area, the second-most populous country (with over 1.2 billion people), and the most populous democracy in the world. Its capital is New Delhi. Some other major cities are Mumbai, Chennai, and Ahemdabad. ...read more.
Though not for people on diet, india has a vast variety of desserts that can take years to even try all of them!
Bengali cream, Rajasthani Ghewar, and many many more!
Deserves to be top 5 at least. Indian desserts have to rival desserts from France and Italy.
The Contenders
11
Turkey

Turkey, officially the Republic of Turkey, is a transcontinental country in Eurasia, mainly in Anatolia in Western Asia, with a smaller portion on the Balkan peninsula in Southeast Europe. Turkey is bordered by eight countries with Greece and Bulgaria to the northwest; Georgia to the northeast; Armenia, ...read more.
Turkish Delight is the best dessert anyone and ever eat!
Baklava is absolutely delicious!
12
Russia

Russia, known as the "Russian Federation", was formed on Dec 25, 1991. It is located mainly in Asia. The capital and largest city is Moscow, followed by Saint Petersburg in terms of population. The country primarily speaks Russian, a Slavic language.
13
United Kingdom

The United Kingdom of Great Britain and Northern Ireland, commonly shortened to United Kingdom, UK or Britain is a Sovereign State located of the Northwestern coast of Europe. It is a Parliamentary Constitutional Monarchy currently lead by Monarch Queen Elizabeth II and its current prime minister is ...read more.
Apple crumble, jam rolly polly, rhubarb and custard, spotted dick, treacle pudding, rice pudding
In Viking's landings we have deserts like cake and ice cream and other yummy stuff
(No offense to other restaurants with deserts)
14
Denmark

Denmark is a Scandinavian country in Europe. The southernmost of the Nordic countries, it is south-west of Sweden and south of Norway, and bordered to the south by Germany.
Come on your forgetting Denmark. I do not live here but I came here once and fell in love with their deserts.just search danish deserts and believe me your mouth with water
15
Norway

Norway, officially the Kingdom of Norway, is a sovereign and unitary monarchy in Northern Europe whose territory comprises the western portion of the Scandinavian Peninsula plus the island Jan Mayen and the archipelago of Svalbard. ...read more.
Yum.
16
Ukraine

Ukraine is a sovereign country in Eastern Europe, bordered by Russia to the east and northeast, Belarus to the northwest, Poland and Slovakia to the west, Hungary, Romania, and Moldova to the southwest, and the Black Sea and Sea of Azov to the south and southeast, respectively.
17
Australia

Australia, officially known as the Commonwealth of Australia, is a country comprising the mainland of the Australian continent, the island of Tasmania, and numerous smaller islands. Australia has a very warm climate and is very dry. The country's official language is English.
18
Philippines

The Philippines was established in March 16, 1521 and named in honor of a Spanish King whose name is King Philip of Spain II. It is located at Asia, specifically at Southeast Asia. The capital is Manila. 89% of the people there currently are native, while 11% of people there are foreigners.
Halo-halo, turon, banana cue
19
Iceland

Iceland, also called the Republic of Iceland, is a Nordic island country between the North Atlantic and the Arctic Ocean.
Icelandic Desserts Sure Are Good
GIMME ALL OF THEM
20
Japan

Japan is an island country in East Asia in the Pacific Ocean. It lies off the eastern coast of the Asia Mainland (east of China, Korea, Russia) and stretching from the Sea of Okhotsk in the north to the East China Sea and near Taiwan in the southwest. ...read more.
I love Yakult
21
Finland

Finland, officially the Republic of Finland, is a sovereign state in Europe. It has a capital of Helsinki and got independence from the Soviet Union after WWI.
22
Moldova

Moldova, officially the Republic of Moldova, is a landlocked country in Eastern Europe, bordered by Romania to the west and Ukraine to the north, east, and south.
23
Slovenia

Slovenia, officially the Republic of Slovenia, is a nation state in southern Central Europe, located at the crossroads of main European cultural and trade routes.
24
China

China, officially the People's Republic of China, is a sovereign state in East Asia. It is the world's most populous state, with a population of over 1.388 billion. It was established in 1949 by Chairman Mao, the president of the communist party. Its capital is Beijing. The major cities are Shanghai, ...read more.
25
South Korea

South Korea, officially the Republic of Korea, is a sovereign state in East Asia, constituting the southern part of the Korean Peninsula.
PSearch List