Australia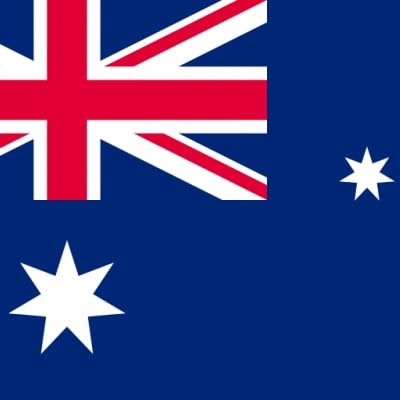 Found on wikimedia.org
Info
Australia, officially known as the Commonwealth of Australia, is a country comprising the mainland of the Australian continent, the island of Tasmania, and numerous smaller islands. Australia has a very warm climate and is very dry. The country's official language is English.
Comments
Top
Popular
Newest
Australia is just the best, excellent climate, gorgeous scenery, people are kind, cities are beautiful and the outdoor lifestyle is just great!
Australia is a lovely country, I've lived here my entire life and wouldn't want to live anywhere else. I honestly don't even see why it isn't in the top 3.
I defiantly recommend coming to Australia, the people are great, the Kangaroos are great and the beaches are great
Australia has the most laid back culture I've ever experienced, people are friendly, cities are clean and weather is nice!
Australia is a beautiful country but Australian culture is a nightmare. Rude, lazy, fat, arrogant, racist and drunk.
Yeah, gotta agree, I love my life here. I had to go to America a little while ago and I was not impressed. - Songwind
ALWAYS ON BEST PLACE TO LIVE POLLS
EVERY ONE WANTS TO COME HERE MOST LAID BACK CRIMELESS COUNTRY INTHE WORLD
Airy place wide range of wild life, brisbane is the most beautiful place in the world.
I agree how can the US be so high we massive unemployment, debt, millions below the property line and greed being a national past time
I've lived in Australia all my life. It is a great country to live in, great food, great weather, every day I ride my kangaroo to school and me and my mates put some shrimps on the barbie whilst we eat some Vegemite on toast.
We should be 1 other countries live to work & Australia works to live
The population is really low and the weather is so good
Australia is an amazing country with beautiful out backs, beaches and the bush to explore when you want to get away from the city. Medicare and centrelink mate, something America doesn't have.
Australia has a great Lifestyle with all those migrants it's in peace so far I'm lovin the weather ♥ - AussieAfghanRules
Australia has it better than many other developed nations such as the UK, USA and New Zealand.
I'm sure the Aboriginal population would disagree. NZ all the way!
I have been to 50 countries, and stayed in all the top 10 countries in this list for good duration of time. Australia is the most outsanding amongst the all. Aussies are super nice and smart. Good food and lots lots of space. Medical system is good, although at the expense of higher tax. Overall, I would recommand evey serious life style oriented people to vist Australia!
Laugh out loud Australia 11th? More like 2nd or 3rd? US 2nd? Hahahs really? More like last, you have the biggest debt in the world. Whereas my Government in Australia pays for my education, healthcare, computers, and University cost.
This website is very inaccurate, a country with best 'lifestyle' should be a country with an unemployment rate below 5%.
If you have no money, how do you even afford a good lifestyle.
Related Lists

Top Ten Sports In Australia
Top 10 Drag Queens from Australia to Be In the 1st Australian Series of Drag Race

Best Countries In Australia & Oceania

Top 10 Most Dangerous Animals In Australia