India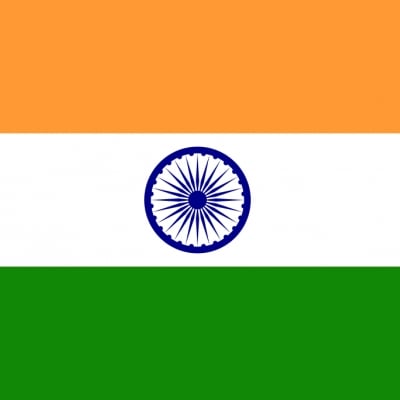 Found on wikimedia.org
Info
India, officially the Republic of India, is a country in South Asia. It is the seventh-largest country by area, the second-most populous country (with over 1.2 billion people), and the most populous democracy in the world.
Comments
Top
Popular
Newest
Yeah! Since the article is more about life style... Indian life style is the best one supported by Hinduism... Hinduism is not just about praying Hindu gods but its more about Living life in the way it was supposed to be..
Rich Culture and Carry its vast diverse heritage, a country where people want to roam around into different cities. Corruption is on high but honesty also, Truly great and bring back to its Older Glory.
It is not great. But yet good country to live if you live in right region. Can enjoy good lifestyle at low prices! I love India!
Indians to everything in a balance that is good for the body. They even have nice cultural thoughts and are full of ideas
India IS THE MOST BEAUTIFUL COUNTRY... Believe me... if you visit India you will want 2 stay there forever...
Best country of the world... Love you India and miss you a lot
Very peaceful plus nice heritage and religion
Yes, It is Rich cultural heritage and most diverse country in the world. Anybody in search of PEACE comes to a country with 2nd highest population//sounds BIZARRE? ,

Besides we are always your YOGA and KAMASHUTRA guru...
Although, there are many religions but each and every one is happy.
Why? Half population of the Indian is poor... Mostly population of India there has no bathroom.. They use open place...
India is my nation and I am proud of my incredible country
If you want to live your life at its best.. Then live in India.
I AM PROUD TO BE A IndiaN CITIZEN NICE WEATHER IT IS THE number 1 COUNTRY IN THE WORLD
India is a famous country all over the world for its culture and tradition.
Very gregarious people.
So much camaraderie..
One should must visit India once in a life..
"INCREDIBLE India"
Go to a rural place, and you will want to live there
Lot of hill station and tracking places
India has the WORST lifestyle ever! Don't go there. Everyone there is almost homeless and I have been to India before. There is no peace in India because it has bad politicians, very filthy and noisy. Bollywood is horrible and they can barely do anything. besides who does yoga anymore? Fat people? The culture I believe is very weird and I know because I am Indian
The very most cultured country!
During 4 years of my Ph.D. in India, I have eyed closely the kindness of Indians. Moreover, the treat very friendly with animals.
Itt has a rich cultural and heritage and also glorious history. It is very good for live in.
Rich heritage with diverse culture. Not to luxry but between the top for the people of india. Bharat the great and powerful country help people to enjoy their life
HI FRIENDS, Actually INDIA should be first. Because it is a traditional, friendly, popular, famous... Country. It has unity in diversity. There is lot to say which we cannot express in words... BHARATHMATA KI JAI. Meanwhile I am SRAVYA
It is very diverse, you can choose to live in big metros or distant villages, from high tech cities like Banglore to very old holy cities like Varanasi. Majority of people are very tolerant and friendly.

Some points to consider -
High pollution and overcrowding in metros.
Diversity of languages, religion, races etc.
I am Indian..n proud to be so..if one can get past the fact of poverty n untended roads, there is a sole motto "atithi Devi bhavo" means a guest is equivalent to God. Not only India provides a wonderful cultural background but it provides one of the best education system in the world.
Related Lists

Top Ten Actors In India

Top Ten Actors In South India

Most Handsome Men In India

Best Music Directors In India