Top 10 Countries With Best Football (Soccer) Fans
The Top Ten
1
Brazil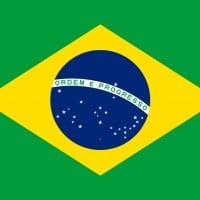 Brazil, officially the Federative Republic of Brazil, is the largest country in both South America and the Latin American region.
Best Fans in The World
The best was 2002 team
Always love Brazil...since 1990
The best in the world
2
Argentina

Argentina, officially the Argentine Republic, is a federal republic located in southeastern South America.
No other country experiences football like Argentinians . Go to the bombonera and you will see how real fans act
Easily number 1, no other country has the passion that Argentina does, brasil is pretty close. The Germans are all a bunch of drunks
Argentina is the best team in the football.
Boca juniors n river Plate fans r the best
3
India

India, officially the Republic of India, is a country in South Asia. It is the seventh-largest country by area, the second-most populous country (with over 1.2 billion people), and the most populous democracy in the world. Its capital is New Delhi. Some other major cities are Mumbai, Chennai, and Ahemdabad. ...read more.
We watch football Matches before exam-day
We watch football matches at midnight (00:00 to 03:00)
Sunil Chettri has more international goals than Lionel Messi.
Really India should be in first position because we watch FIFA at midnight
We should be in the top position actually. Even though we are improving ourselves to get into the world of football competitions we are the best. because how many people in all those European and South American countries wake up at midnight to watch a football game? I don't think there are a lot. But we Indians wake up at midnight just to see a match that is going on in some other part of the world only because of the love and respect towards this sport. Now Indian football is rising slowly. And I believe that the support the players get from fans like us are an inevitable part of their rise.
4
Netherlands

The most amazing fans
They are crazy
Alway greating a great atmosphere!
It is true!
5
Spain

Spain, officially the Kingdom of Spain, is a sovereign state largely located on the Iberian Peninsula in southwestern Europe, with archipelagos in the Atlantic Ocean and Mediterranean Sea, and several small territories on and near the north African coast.
Real Madrid And Barcelona is Enough to Prove We Are The Best
Not the biggest football fan myself, but this country is full of football fans
Shawn message me with the my boyfriend
MY team spain
6
Germany

Germany was formally united in 1871 under the initiative of Bismarck with King Wilhelm of Prussia as emperor. The previous 'Holy Roman Empire', basically a continuation of the empire of Charlemagne/Karl der Grosse was dissolved in 1806. ...read more.
Most balance team with responsible players
Germany Is the best
Best one will win FIFA WC
GO GERMANY!
7
Denmark

Denmark is a Scandinavian country in Europe. The southernmost of the Nordic countries, it is south-west of Sweden and south of Norway, and bordered to the south by Germany.
8
France

France, officially the French Republic, is a sovereign state comprising territory in western Europe and several overseas regions and territories. The European part of France, called metropolitan France, extends from the Mediterranean Sea to the English Channel and the North Sea, and from the Rhine to ...read more.
France are World Cup champions!
9
England

England, previously the Kingdom of England, is a constituent country of the United Kingdom along with Scotland, Wales and Northern Ireland. ...read more.
England We Are The Best At Home
Best bar none
Pom supporters are the best.
England are the best
10
Italy

Italy, in italian Repubblica Italiana, is a unitary parliamentary republic in Europe. ...read more.
Long, proud, and glorious soccer pedigree and history. Almost unmatched. On the international stage 4 World Cup titles and six finals appearances. On par with Germany's four wins and just one behind Brazil. Its club sides (playing in one of the best leagues in Serie A - arguably the most tactical of leagues) have been among the best in the world from the onset with the great Bologna teams who won a Mitropa Cup (a precursor to Champions League) with some of the most fervent fans around including Napoli and Roma. Fiorentina and Lazio have also seen tournament and league successes. Of course, its big three sides are giants in world football with Juventus, AC Milan and Internazionale (Inter Milan).

Its national side and club teams have given soccer some of its most dramatic, cynical, and beautiful players and matches ever witnessed. Italian soccer is a wild ride of ups and downs, bitter disappointment and pure celebration.

And it's only natural this would be joined by the ...more
The Contenders
11
Portugal

Portugal (est.1152), officially the Portuguese Republic, is a country located mostly on the Iberian Peninsula in southwestern Europe. It is the westernmost country of mainland Europe, bordered to the west and south by the Atlantic Ocean and to the north and east by Spain. Its territory also includes ...read more.
Ronaldo Ronaldo
Most south american fans of Europe.
Porto para sempre minha equipa nunca perde! Amo portugal acho que e um pais com muita paixao pra o futebol! 1893
12
Republic of Ireland
Travel to all four corners in the world for their own
Just listen to them sing!
Best In The World
Simply the best
13
Mexico

Mexico, officially the United Mexican States, is a federal republic located in North America. The country is located between the U.S. and Central America, and is known for its Pacific and Gulf of Mexico beaches and its diverse landscape of mountains, deserts, and jungles.
We literally made an artificial earthquake when Mexico scored during the 2018 world cup.
They literally cheered so hard that the earth shook. I mean what else is there to say?
Just look at it? Noise, genius, creativity y fuun!
14
Indonesia

Indonesia, officially the Republic of Indonesia, is a country in Southeast Asia. Ruled by the Dutch for over 300 years and Japan for 3 years and 6 months, the country gained independence in 1945, or exactly in 17th August 1945. Jakarta is the capital city, located in the island of Java. Major languages ...read more.
Just visit this country, I ever watch a football match here... And it's so amazing
Visit indonesia, watch football and your enjoyed..
amazing fans
good team
This suporter 90 mnt always roar
15
Turkey

Turkey, officially the Republic of Turkey, is a transcontinental country in Eurasia, mainly in Anatolia in Western Asia, with a smaller portion on the Balkan peninsula in Southeast Europe. Turkey is bordered by eight countries with Greece and Bulgaria to the northwest; Georgia to the northeast; Armenia, ...read more.
I have searched in other sites and they all have told me that turkey is the country with the most soccer fans
Goo Turkey!
Best
16
Iran

Iran, also known as Persia, officially the Islamic Republic of Iran, is a sovereign state in Western Asia. The capital city is Teheran and the major city is also Tehran. The country's official language is Persian. ...read more.
Iran just now sadly is eliminated in the world cup and seriously I was crying :C
I'm iranian and me and my family and all of my friends are really football fan, football is in our blood
Iran has 3 clubs with biggest fan bases in asia fc esteghlal, perspolis fc and tractorsazi tabriz
17
Sweden

Sweden, officially the Kingdom of Sweden, is a Scandinavian country in Northern Europe. ...read more.
The Stockholm derby is intense as hell. Some of the loudest fans in the world, comparable to that of Red Star and Partizan.
18
Nigeria

Nigeria, an African country on the Gulf of Guinea, has many natural landmarks and wildlife reserves. Protected areas such as Cross River National Park and Yankari National Park have waterfalls, dense rainforest, savanna and rare primate habitats. One of the most recognizable sites is Zuma Rock, a 725m-tall ...read more.
Nigeria is the best among those countries
19
Pakistan

Pakistan was established in 1947 and is located in South Asia. Islamabad is the capital city of Pakistan. Karachi, Lahore and Peshawar are other major cities of Pakistan. Urdu and English are official languages of Pakistan. World's second highest peak (K-2) and ninth highest peak (Nanga Parbat) are ...read more.
From at least the last two years pakistan football team has been inactive...
Who say Pakistan have worst Football fans have to know that we stay 3:00 AM to watch just a single match!
Pakistan has the best fans of football 🇵🇰💖
20
Greece

Greece, officially the Hellenic Republic, also known since ancient times as Hellas is a country located in southeastern Europe.
They are crazy!
Olympiakos and panathinakos. Enough said.
21
Scotland

Scotland is a country that is part of the United Kingdom and covers the northern third of the island of Great Britain. Scotland is the most mountainous, and least densely populated country in the United Kingdom.
Best fans in the world no doubt about it.
Best behaved away fans of all win or lose.
Should be # 1 on list
Definitely
22
Northern Ireland

Northern Ireland is a constituent unit of the United Kingdom of Great Britain and Northern Ireland in the northeast of the island of Ireland.
I think because I'm from this country that we should be at the top. We have got metal for being the best fans in the world
Type Northern Ireland Fans into youtube and you will see why
Sweet Caroline, will griggs on fire, GAWA best fans ever
23
Malaysia

Malaysia is a Southeast Asian country occupying the Malaysian Peninsula and part of the island of Borneo. It's known for its beaches, rain forests and mix of Malay, Chinese, Indian and European influences. The sprawling capital, Kuala Lumpur, is home to colonial buildings, busy shopping districts such ...read more.
Malaysia is a great country,great food,great scenery and most importantly..Great Football Fans
..we will sing loudly as our players won the match.
Malaysia is unique because of its diverse culture.
Ultras Malaya bro... Google it
24
Croatia

Croatia, officially the Republic of Croatia (independence since 1991), is a sovereign state at the crossroads of Central Europe, Southeast Europe, and the Mediterranean. Its capital city is Zagreb. It is a member of the European Union. During the Cold War it was part of Yugoslavia. It is a cultural ...read more.
Bad Blue Boys (DINAMO ZAGREB) are the best fans in the world!
Die hard fan who almost most went all the way
Best country
25
Peru

Peru, officially the Republic of Peru, is a country in western South America, bordered by Colombia and Ecuador to north, Brazil to east, Bolivia to south-east, Chile to south and the Pacific Ocean to the west. Peru is mostly known for being where the Inca people originally came from. The capital of ...read more.
PSearch List