Top 10 Countries With Best Football (Soccer) Fans
Jefin
The Top Ten
1
Brazil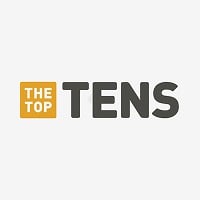 Brazil, officially the Federative Republic of Brazil, is the largest country in both South America and the Latin American region.
My Favorite Team
My favourite foot ball country
Best Fans in The World
The best was 2002 team
V 14 Comments
2
Argentina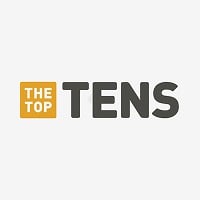 Argentina, officially the Argentine Republic, is a federal republic located in southeastern South America.
Please change the coach
Argentina have the world best players
Best team
So crazy killing goalkeepers sacking coach harassing players
V 13 Comments
3
India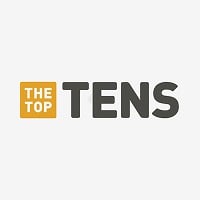 India, officially the Republic of India, is a country in South Asia. It is the seventh-largest country by area, the second-most populous country (with over 1.2 billion people), and the most populous democracy in the world. Its capital is New Delhi. Some other major cities are Mumbai, Chennai, and Ahemdabad. ...read more.
Be a proud indian
India is no one
One day India will win
India is a sleeping football gaint
V 30 Comments
4
Netherlands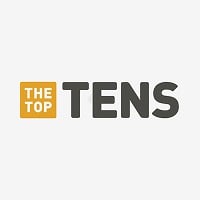 The most amazing fans
They are crazy
Alway greating a great atmosphere!
It is true!
5
Spain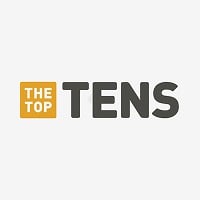 Spain, officially the Kingdom of Spain, is a sovereign state largely located on the Iberian Peninsula in southwestern Europe, with archipelagos in the Atlantic Ocean and Mediterranean Sea, and several small territories on and near the north African coast.
Shawn message me with the my boyfriend
MY team spain
Real Madrid And Barcelona is Enough to Prove We Are The Best
Not the biggest football fan myself, but this country is full of football fans - Martinglez
V 2 Comments
6
Germany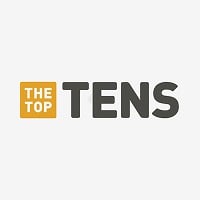 Germany was formally united in 1871 under the initiative of Bismarck with King Wilhelm of Prussia as emperor. The previous 'Holy Roman Empire', basically a continuation of the empire of Charlemagne/Karl der Grosse was dissolved in 1806. ...read more.
Best one will win FIFA WC
GO GERMANY!
Most balance team with responsible players
Germany Is the best - Jefin
V 1 Comment
7
Denmark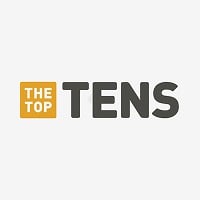 Denmark is a Scandinavian country in Europe. The southernmost of the Nordic countries, it is south-west of Sweden and south of Norway, and bordered to the south by Germany.
8
France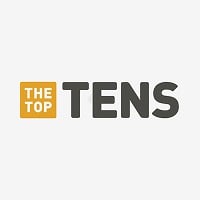 France, officially the French Republic, is a sovereign state comprising territory in western Europe and several overseas regions and territories. The European part of France, called metropolitan France, extends from the Mediterranean Sea to the English Channel and the North Sea, and from the Rhine to ...read more.
9
England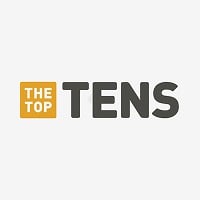 England, previously the Kingdom of England, is a constituent country of the United Kingdom along with Scotland, Wales and Northern Ireland. ...read more.
FOOTBALL COMING HOME!
Pom supporters are the best.
Best bar none
England We Are The Best At Home
V 1 Comment
10
Italy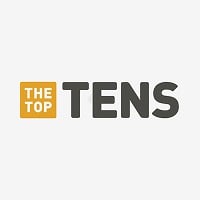 Italy, in italian Repubblica Italiana, is a unitary parliamentary republic in Europe. ...read more.
Long, proud, and glorious soccer pedigree and history. Almost unmatched. On the international stage 4 World Cup titles and six finals appearances. On par with Germany's four wins and just one behind Brazil. Its club sides (playing in one of the best leagues in Serie A - arguably the most tactical of leagues) have been among the best in the world from the onset with the great Bologna teams who won a Mitropa Cup (a precursor to Champions League) with some of the most fervent fans around including Napoli and Roma. Fiorentina and Lazio have also seen tournament and league successes. Of course, its big three sides are giants in world football with Juventus, AC Milan and Internazionale (Inter Milan).

Its national side and club teams have given soccer some of its most dramatic, cynical, and beautiful players and matches ever witnessed. Italian soccer is a wild ride of ups and downs, bitter disappointment and pure celebration.

And it's only natural this would be joined by the ...more
The Contenders
11
Portugal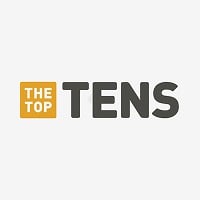 Portugal (est.1152), officially the Portuguese Republic, is a country located mostly on the Iberian Peninsula in southwestern Europe. It is the westernmost country of mainland Europe, bordered to the west and south by the Atlantic Ocean and to the north and east by Spain. Its territory also includes ...read more.
Most south american fans of Europe.
Ronaldo Ronaldo
Porto para sempre minha equipa nunca perde! Amo portugal acho que e um pais com muita paixao pra o futebol! 1893
12
Mexico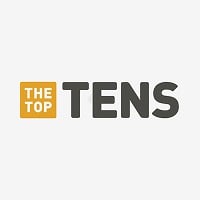 Mexico, officially the United Mexican States, is a federal republic located in North America. The country is located between the U.S. and Central America, and is known for its Pacific and Gulf of Mexico beaches and its diverse landscape of mountains, deserts, and jungles.
We literally made an artificial earthquake when Mexico scored during the 2018 world cup.
They literally cheered so hard that the earth shook. I mean what else is there to say?
Just look at it? Noise, genius, creativity y fuun!
13
Republic of Ireland
Travel to all four corners in the world for their own
Good natured and friendly. Unlike the Eastern Europeans they don't need pyro and violence to make their mark.
Best In The World
Just listen to them sing!
V 2 Comments
14
Indonesia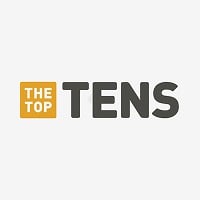 Indonesia, officially the Republic of Indonesia, is a country in Southeast Asia. Ruled by the Dutch for over 300 years and Japan for 3 years and 6 months, the country gained independence in 1945, or exactly in 17th August 1945. Jakarta is the capital city, located in the island of Java. Major languages ...read more.
Just visit this country, I ever watch a football match here... And it's so amazing
Visit indonesia, watch football and your enjoyed..
amazing fans
good team
This suporter 90 mnt always roar
V 1 Comment
15
Turkey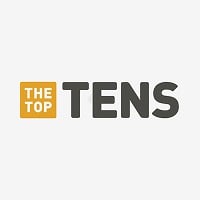 Turkey, officially the Republic of Turkey, is a transcontinental country in Eurasia, mainly in Anatolia in Western Asia, with a smaller portion on the Balkan peninsula in Southeast Europe. Turkey is bordered by eight countries with Greece and Bulgaria to the northwest; Georgia to the northeast; Armenia, ...read more.
Best
I have searched in other sites and they all have told me that turkey is the country with the most soccer fans
Goo Turkey!
16
Iran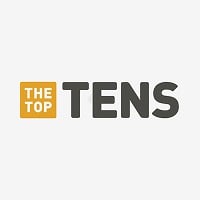 Iran, also known as Persia, officially the Islamic Republic of Iran, is a sovereign state in Western Asia. The capital city is Teheran and the major city is also Tehran. The country's official language is Persian. ...read more.
I'm iranian and me and my family and all of my friends are really football fan, football is in our blood
Iran just now sadly is eliminated in the world cup and seriously I was crying :C
Iran has 3 clubs with biggest fan bases in asia fc esteghlal, perspolis fc and tractorsazi tabriz
17
Pakistan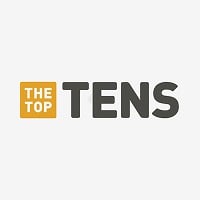 Pakistan was established in 1947 and is located in South Asia. Islamabad is the capital city of Pakistan. Karachi, Lahore and Peshawar are other major cities of Pakistan. Urdu and English are official languages of Pakistan. World's second highest peak (K-2) and ninth highest peak (Nanga Parbat) are ...read more.
From at least the last two years pakistan football team has been inactive...
Who say Pakistan have worst Football fans have to know that we stay 3:00 AM to watch just a single match!
Pakistan has the best fans of football 🇵🇰💖
18
Sweden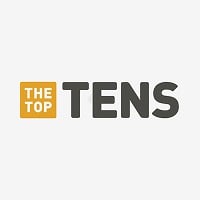 Sweden, officially the Kingdom of Sweden, is a Scandinavian country in Northern Europe. ...read more.
19
Nigeria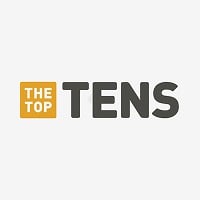 Nigeria, an African country on the Gulf of Guinea, has many natural landmarks and wildlife reserves. Protected areas such as Cross River National Park and Yankari National Park have waterfalls, dense rainforest, savanna and rare primate habitats. One of the most recognizable sites is Zuma Rock, a 725m-tall ...read more.
Nigeria is the best among those countries
20
Greece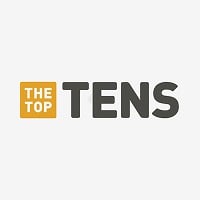 Greece, officially the Hellenic Republic, also known since ancient times as Hellas is a country located in southeastern Europe.
Olympiakos and panathinakos. Enough said.
They are crazy!
21
Malaysia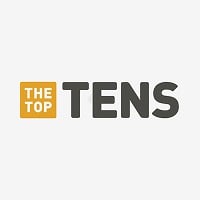 Malaysia is a Southeast Asian country occupying the Malaysian Peninsula and part of the island of Borneo. It's known for its beaches, rain forests and mix of Malay, Chinese, Indian and European influences. The sprawling capital, Kuala Lumpur, is home to colonial buildings, busy shopping districts such ...read more.
Malaysia is unique because of its diverse culture.
Malaysia is a great country,great food,great scenery and most importantly..Great Football Fans
..we will sing loudly as our players won the match.
Ultras Malaya bro... Google it
22
Croatia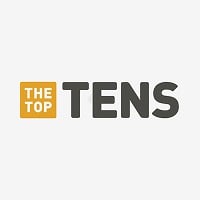 Croatia, officially the Republic of Croatia (independence since 1991), is a sovereign state at the crossroads of Central Europe, Southeast Europe, and the Mediterranean. Its capital city is Zagreb. It is a member of the European Union. During the Cold War it was part of Yugoslavia. It is a cultural ...read more.
Die hard fan who almost most went all the way
Bad Blue Boys (DINAMO ZAGREB) are the best fans in the world!
Best country
23
Northern Ireland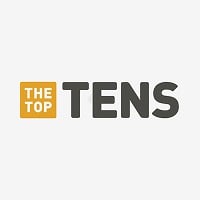 Northern Ireland is a constituent unit of the United Kingdom of Great Britain and Northern Ireland in the northeast of the island of Ireland.
Sweet Caroline, will griggs on fire, GAWA best fans ever
I think because I'm from this country that we should be at the top. We have got metal for being the best fans in the world
Type Northern Ireland Fans into youtube and you will see why
24
Scotland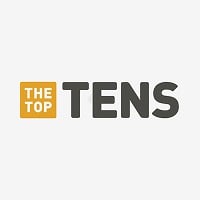 Scotland is a country that is part of the United Kingdom and covers the northern third of the island of Great Britain. Scotland is the most mountainous, and least densely populated country in the United Kingdom.
Definitely
Should be # 1 on list
Best fans in the world no doubt about it.
Best behaved away fans of all win or lose.
V 1 Comment
25
Serbia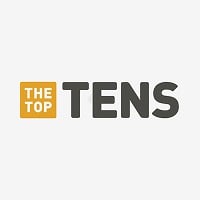 Serbia, officially the Republic of Serbia, is a sovereign state situated at the crossroads between Central and Southeast Europe, covering the southern part of the Pannonian Plain and the central Balkans.
The Eternal Derby (Crvena Zvezda v Partizan) is proven to be the best derby in the world.
26
Peru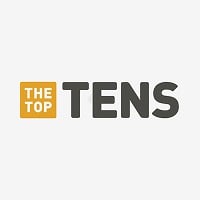 Peru, officially the Republic of Peru, is a country in western South America, bordered by Colombia and Ecuador to north, Brazil to east, Bolivia to south-east, Chile to south and the Pacific Ocean to the west. Peru is mostly known for being where the Inca people originally came from. The capital of ...read more.
27
Colombia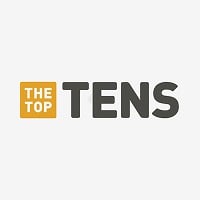 Colombia, officially the Republic of Colombia, is a country situated in the northwest of South America, bordered to the northwest by Panama; to the east by Venezuela and Brazil; to the south by Ecuador and Peru; and it shares maritime limits with Costa Rica, Nicaragua, Honduras, Jamaica, Dominican Republic ...read more.
No country has took over Russia like Columbia has. You would think the games are in Bogota
28
Bangladesh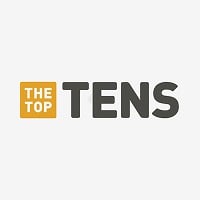 Bangladesh, on the northern coast of the Bay of Bengal, is surrounded by India, with a small common border with Myanmar in the southeast. The country is low-lying riverine land traversed by the many branches and tributaries of the Ganges and Brahmaputra rivers.
50 mil of us love soccer and 30 mil like cricket more but total 80 mil fans more than uk and Spain combined
Bangladeshi people are love football to much
proved since leonel messi come bangladesh its very proud
we r happy becouz messi land dhaka
29
Nepal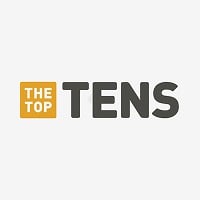 Nepal, officially the Federal Democratic Republic of Nepal, is a sovereign state located in South Asia. ...read more.
Most fans of Argentina - Brazil!
More than 10 Million Argentina fans & 7 Million Brazil fans.
30
Morocco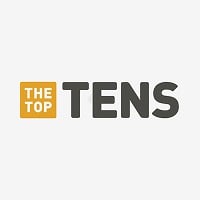 31
United States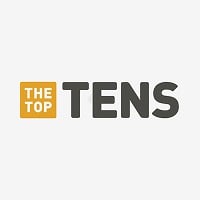 The United States of America, or the U.S.A. for short, is a federal republic composed of 50 states, 48 of them are contiguous states. There are two other states, Alaska and Hawaii, which are north and south of the contiguous states, respectively. The United States declared its independence from the ...read more.
32
Australia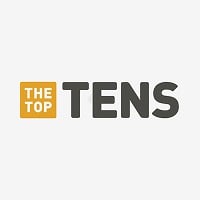 Australia, officially known as the Commonwealth of Australia, is a country comprising the mainland of the Australian continent, the island of Tasmania, and numerous smaller islands. Australia has a very warm climate and is very dry. The country's official language is English.
33
Egypt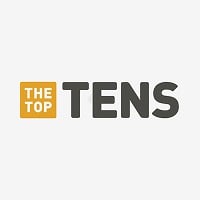 Egypt, officially the Arab Republic of Egypt, is a transcontinental country spanning the northeast corner of Africa and southwest corner of Asia, via a land bridge formed by the Sinai Peninsula.
34
Iceland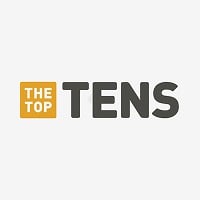 Iceland, also called the Republic of Iceland, is a Nordic island country between the North Atlantic and the Arctic Ocean.
Best every supporters
35
Japan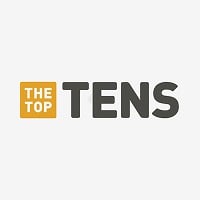 Japan is an island country in East Asia in the Pacific Ocean. It lies off the eastern coast of the Asia Mainland (east of China, Korea, Russia) and stretching from the Sea of Okhotsk in the north to the East China Sea and near Taiwan in the southwest. ...read more.
36
Uruguay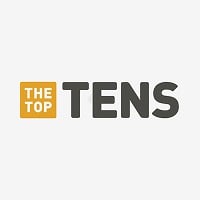 Uruguay, officially the Eastern Republic of Uruguay, is a country in the southeastern region of South America.
37
Algeria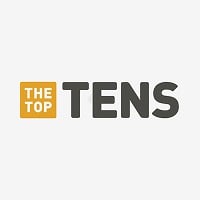 Algeria, officially People's Democratic Republic of Algeria, is a sovereign state in North Africa on the Mediterranean coast.
top 10
Algerian fans are deadly and crazy especially at home and they are ten time better than Greece, Greece should be 100th
Just look at their celebration of the win at the African cup in 2019 and you will understand they are in a league of their own.

PS: this was being watched in a stadium while the game was being played 5000 km away- Enjoy!
38
Wales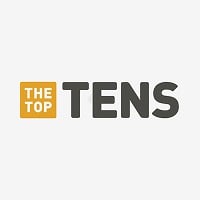 Wales is a country that is part of the United Kingdom. Located on the island of Great Britain, it is bordered by England to the east, the Irish Sea to the north and west, and the Bristol Channel to the south.
39
Poland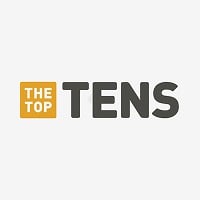 Poland, officially the Republic of Poland, is a country in Central Europe, bordered by Germany to the west; the Czech Republic and Slovakia to the south; Ukraine and Belarus to the east; and the Baltic Sea, Kaliningrad Oblast (a Russian exclave) and Lithuania to the north. With a population of approximately ...read more.
40
Bosnia and Herzegovina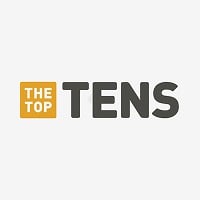 Bosnia and Herzegovina, sometimes called Bosnia-Herzegovina or Bosnia & Herzegovina, abbreviated BiH or B&H, and, in short, often known informally as Bosnia, is a country in Southeastern Europe located on the Balkan Peninsula.
41
Belgium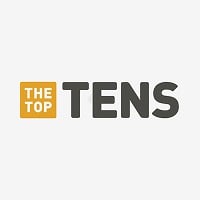 Belgium, officially the Kingdom of Belgium, is a country in Western Europe bordered by France, the Netherlands, Germany and Luxembourg. A small and densely populated country, it covers an area of 30,528 square kilometers (11,787 square miles) and has a population of more than 11 million.
42
Chile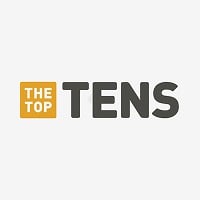 Chile, officially the Republic of Chile, is a South American country occupying a long, narrow strip of land between the Andes to the east and the Pacific Ocean to the west.
Chile better than Colombia and United States :PP - R3C
43
Austria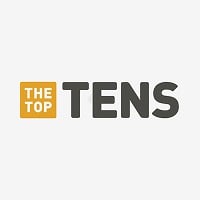 Austria was Celtic (Hallstadt) then as Noricum, part of the Roman Empire, Alaric, who took over Rome, studied at a monastery near Vienna. In the Middle Ages, the Holy Roman Emperors moved to Vienna, then Austria became separate. Medieval documents from Eastern Europe as far as West Ukraine were often ...read more.
44
Romania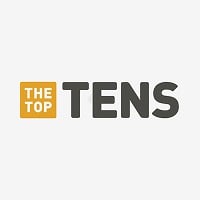 Romania is a sovereign state located in Southeastern Europe It borders the Black Sea, Bulgaria, Ukraine, Hungary, Serbia, and Moldova. It has an area of 238,391 square kilometres and a temperate-continental climate. With over 19 million inhabitants, the country is the seventh-most-populous member state ...read more.
45
Russia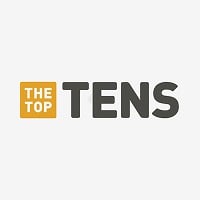 Russia, known as the "Russian Federation", was formed on Dec 25, 1991. It is located mainly in Asia, while a portion of it remains in Europe. The capital and largest city is Moscow, followed by Saint Petersburg in terms of population. The country primarily speaks Russian, a Slavic language. ...read more.
46
Israel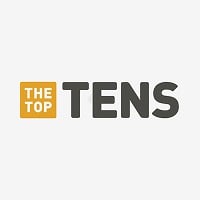 The State of Israel is a country in the Middle East and the only country with a Jewish majority in the world but arab, african and east asian communities still can be found. ...read more.
47
Macedonia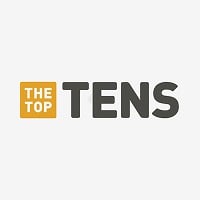 Macedonia borders with Greece to the south, Albania to the West, Bulgaria to the East, Serbia and Kosovo to the North. It has a population of over 2 million people which are a mixture of pure Macedonians, Albanians, and Serbians. Macedonian is the language spoken in the country. Macedonia has beautiful ...read more.
48
Somalia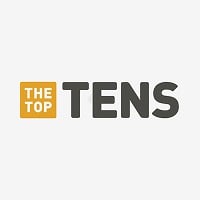 what
49
Ecuador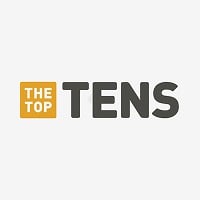 Ecuador, officially the Republic of Ecuador, is a representative democratic republic in northwestern South America, bordered by Colombia on the north, Peru on the east and south, and the Pacific Ocean to the west.
50
Canada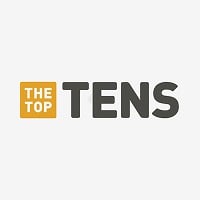 Canada is a country in North America that is next to the United States, and it's the 2nd largest country in the world by area (size is 9.985 million km²). This country has 10 provinces, and 3 territories. Canada became a dominion on July 1, 1867. Its 10 provinces are: Ontario, British Columbia, Quebec, ...read more.
PSearch List
Related Lists

Best Countries at Football (Soccer)

Best Football (Soccer) Nations of 2018

Nations that Love Football (Soccer) the Most

Best Football (Soccer) Countries of 2017

Football (Soccer) Players Who are the Best of All Time from Their Respective Countries
List Stats
1,000 votes
98 listings
3 years, 253 days old

Top Remixes
1. Brazil
2. Netherlands
3. Argentina

Metal_Treasure
1. Brazil
2. Germany
3. Spain

Jefin
Error Reporting
See a factual error in these listings? Report it
here
.